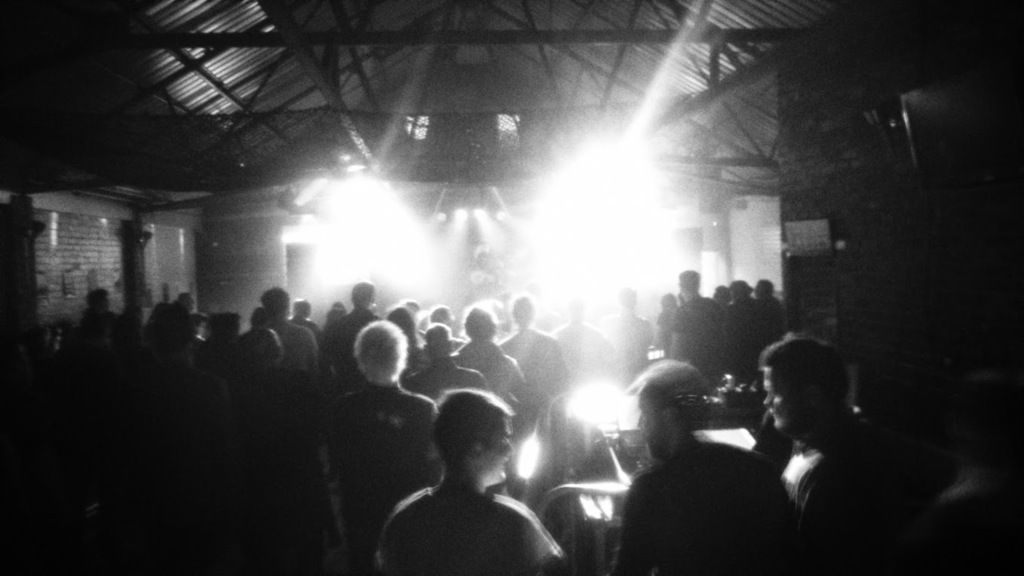 Cometh the day, cometh the hour… Focus Wales is once again upon us, and like last year, the opening night is condensed into one venue (with two stages).
The venue being Central Station and a strict thirty minutes per band policy ensures the live music is relentless, as the stages alternate and also ensures each band will pack only their best output. No mid-set lull, no pratting about… Your mother will be thankful; she's just been Wham Bammed!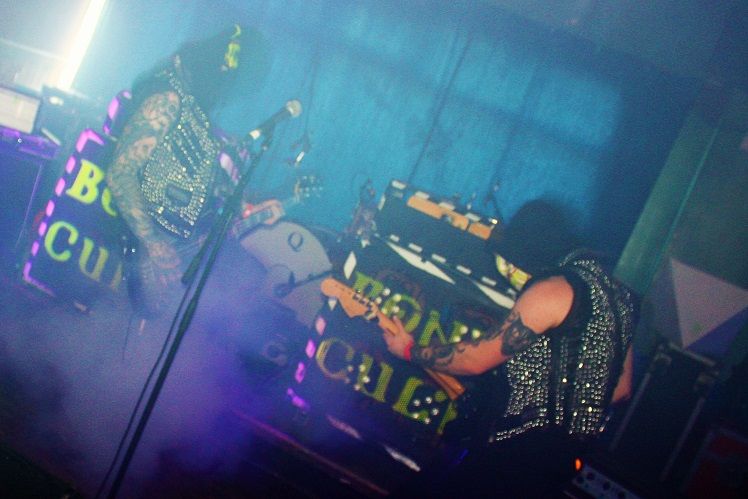 Work, A483 constraints and catching up with friends from Chester led me to arrive after the party had begun. Bone Cult had the pedal well and truly to the metal. A visual splendour of skull masks, studded leather jackets, dry ice and lasers.
Not sure if they were actually playing their guitars, as this two-piece relied heavily on backing tracks. The cynic in me would say here's two kids in panto miming to a Pendulum instrumental CD, but I left my cynicism in Abergele and took it for what it was… Good fun. Didn't need so many 'C'mon Wrexham make some noise!' – it's early on a Wednesday evening and Wrexham wasn't quite oiled enough to make some noise, but when Bone Cult are dishing out such a great sound, we can just stand back and enjoy.
http://i1304.photobucket.com/albums/s538/link2wales/Saltwater%20Injection_zpsnoryp8xo.jpg

Saltwater Injection are another of the ever growing trend of two-piece outfits. They hit the ground running, tub thumping and bass fucking. It's brash as fuck and loud as fuck. Early doors mean the room is about half full which makes it all a bit cavernous and echoey, and their spunk-addled humour is a bit lost on such a polite audience. They air their stomping new gravelly vocal'd single Vinegar and also invite someone up on stage to completely ruin their anthem 'David Cameron is a cunt.'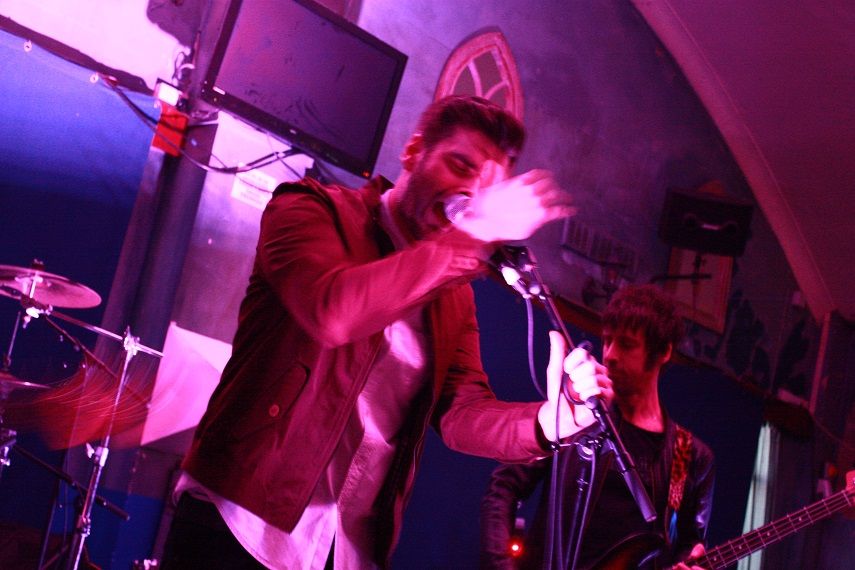 It is relentless… no sooner had the last 'cunt' been spat out on the main stage, do Juno And The Mook start their first live set in three years. It's indie in a bop-a-long sense, with a good fuzzy bass. They're a bit introvert, maybe concentrating on getting it right after so long, which they did… Particularly on the final track which hit those intense highs some other bands can only dream of.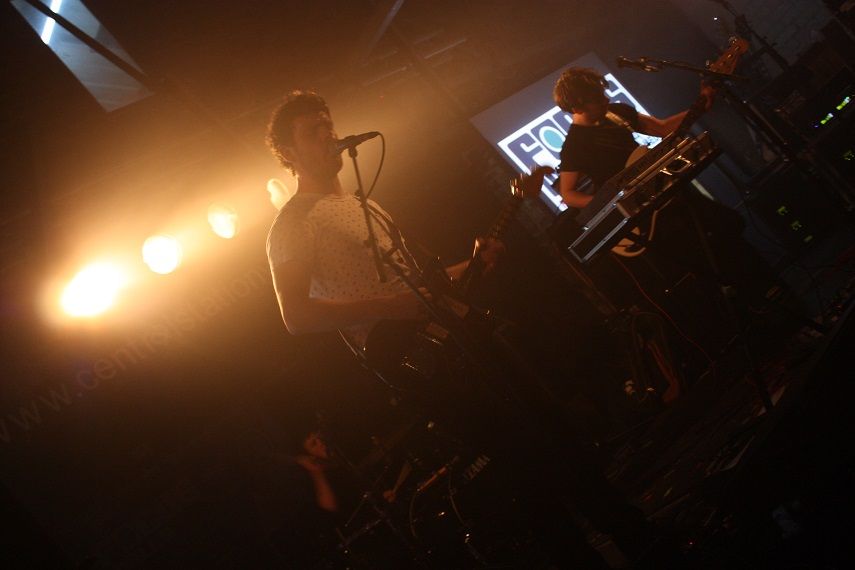 Blood Lips are next, I just had enough time to beg for some earplugs off a doorman as my brain was becoming shattered, shell-shocked! A year into their musical lives, this three-piece are making great noises. Excellent to see this set acknowledged by Louder Than War who always scoop me to getting reviews out first (read it here). They open with that semi-haunting song Heartbeats, which on CD is excellent and live they take it to another level, built around that stomping drum sound.
All three share vocal duties, and for this band at least, half an hour isn't long enough for their hybrid early-Killing Joke meets The Woggles with Dave Grohl in a garage band type of style. Blood Lips may deathgrip you and tell you it's been done before, but it's still ace.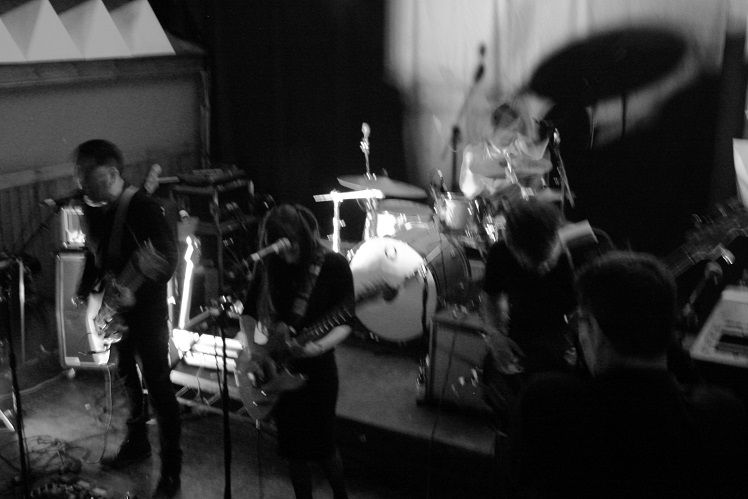 Now, Gobow… I've written so much about them under their previous guise as Orient Machine but there is so much left unwritten. Sat in a pub earlier with the dregs of Wrexham society we discussed the name change, none of us were fans of name changing, bands used to do it to 'fool' an A&R industry they had exhausted, but that is not what Orient Machine were about. The understanding is they did so as none of them liked the OM name.
Pedantics aside; in a sentence, Gobow smashed it tonight. Thirty minutes went so quick, they played the hits, there were subtle changes, Jess taking more of a central guitar role and one day they might even release that forever promised album. Get it out and move onto the next one… Please..!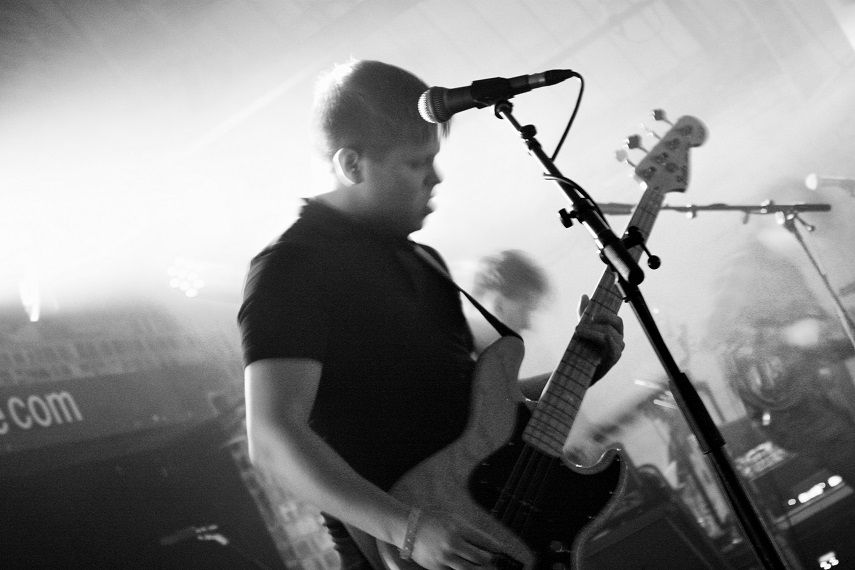 I first chanced upon Doppelgänger about a month ago. Love the way they incidentally start some songs for them to fall into place and at times take the roof off. Their angry little bassist looked ace, high on Monster drink and sweat as he and the band gave us a mixed bag of rock, grunge, screamo, Radiohead psychedelia. That description sounds like it could lack direction, but it really works, and the big crowd would agree. We nearly had a circle pit!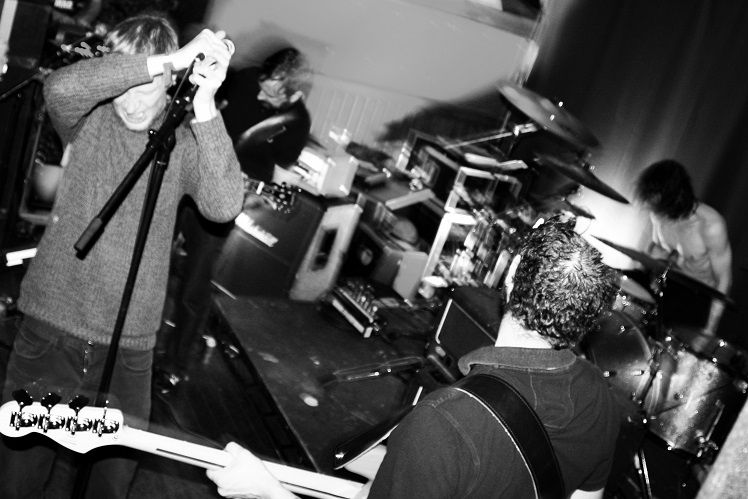 Like Juno And The Mook, Mother Of Six have been away for a long time, and maybe both bands have looked at this revitalised Wrexham / Chester scene and felt they needed a piece of it. I've only heard the odd Mother Of Six demo in the past; yeah, it was ok, but nothing prepared me for this set. To coin a phrase, 'this is why we rock, this why we roll,' it's to see things like this… Stooge like drumming, dirty pop – noise played by dirty unwashed musicians. It's a Clutch like fuzzy noise, Drop-D Lemmy-era Valium 10 Hawkwind at it's very best. A couldn't give a fuck vocalist who looked like he really didn't want to be here, Lydon-esq in his stance and deadpan in his delivery. Class A.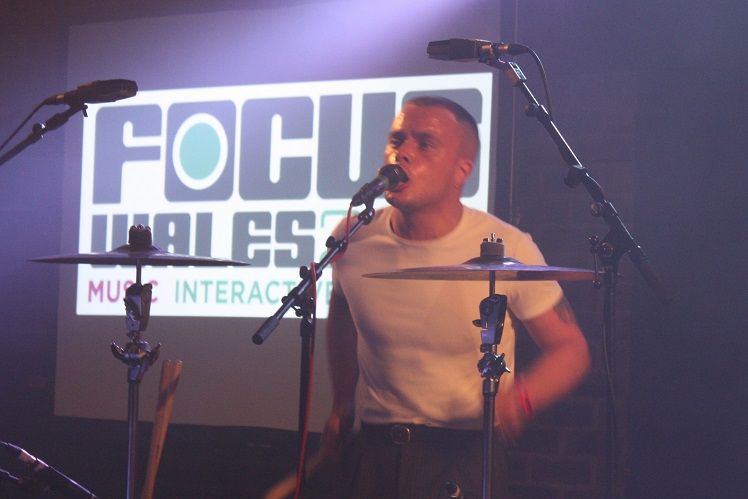 Kent yobs done good Slaves march onto the stage, 'I am not beautiful,' Some girls may disagree with that statement, but one thing for sure is Slaves make a beautiful spectacle and are great entertainment.
Beer is our welfare and we're running on empty. It's foot stomping, lads music for the lasses, it's war on the terraces, it's marching down to the dole office to demand your giro so you can piss it all into Wetherspoons' toilets that very same day. Brat music for a brattish people with wallpaper lives, sick of the shit we are fed by an out of touch media.
Live your life, live it quickly, cos everybody's getting old…