Back to the monthly band night here after last month playing to a couple of handfuls of people, it was pleasing to see the place pretty full this time, despite the wintry evening. Perhaps that was the collective followers of the varied bill or just a good sign that people would make the effort for this regular event.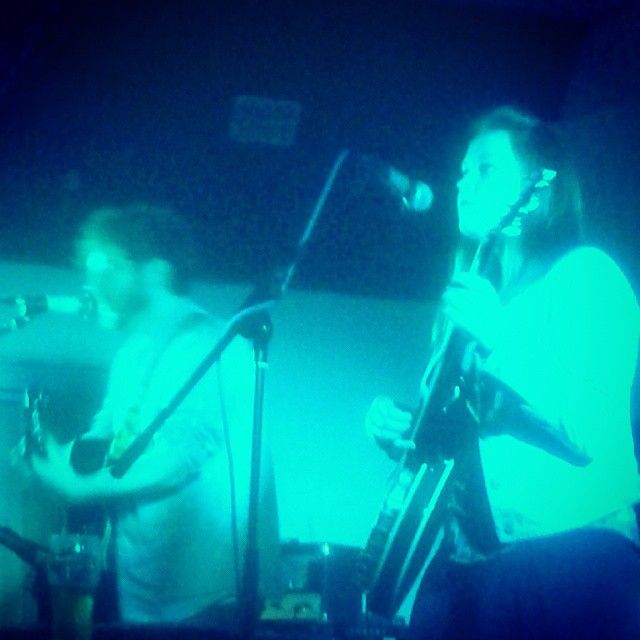 Mexican Walking Fish were already up and running by the time I got there, the first time I had seen them although I'd seen guitarist Kyle on many an occasion previously. Unfortunately this was stripped down to a very close approximation of him playing solo as while the full band is 5 or 6 they were now down to him and a lady alternating between glockenspiel and banjo, with both of them singing. It was gentle enough bluesy folk, with occasional bite to the lyrics, and went down well enough even if they maybe were feeling a bit lacking in presence with their absent friends.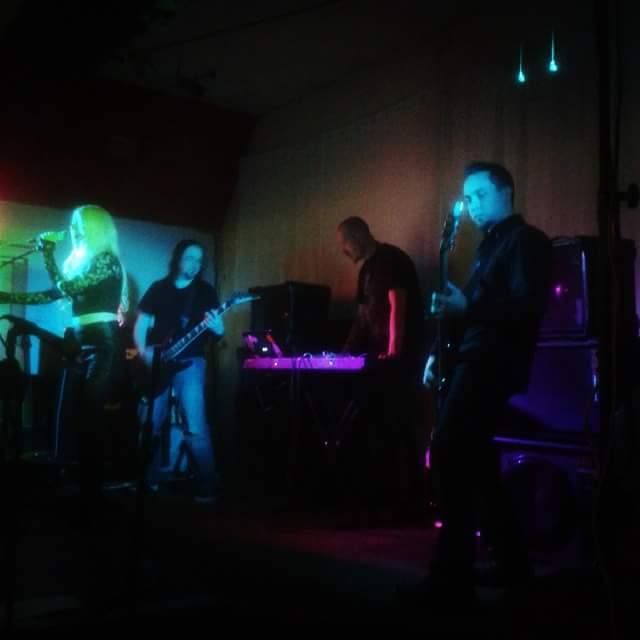 The main draw tonight was to see the reappearance from hibernation of my old muckah Justin from Skinflick with new band Nexxus Empire. In at the deep end for them with a new singer who'd only been with them just over a month, but with familiar intense electronic backing through a booming backline it was powerful stuff from the off. The faster riffing was particularly impressive and tight but there were plenty of shifts of pacing to allow the sung vocals to cut through. The penultimate song "Bin Lidz" had an almost industrial Danzig vibe with its dark, descending riff, and though they'd stretched the set with covers personally I thought their own stuff had a consistently stronger vibe.
Given it being a school night I was only going to stay for a couple from the closers, Doll Circus (top pic) from over on the island. I appreciated them being prompt and swift in setting up their gear from scratch and then from the guitar riff we had a taste of something strangely familiar. Could easily be described as indie but shamelessly there was the formula/evolution of the Merseybeat sound, jangling melodies, vocal harmonies. And very upbeat, these first songs seeming to be theme "everything's fine" and "it's going to be ok". Could picture them going down well on Mathew Street but I didn't like the Beatles so don't mind making my exit now.
Fair play to James for continuing to offer the opportunity of this regular free showcase, find shelter here again the last Thursday of every month
(pics by James Philips)