11-14/4/19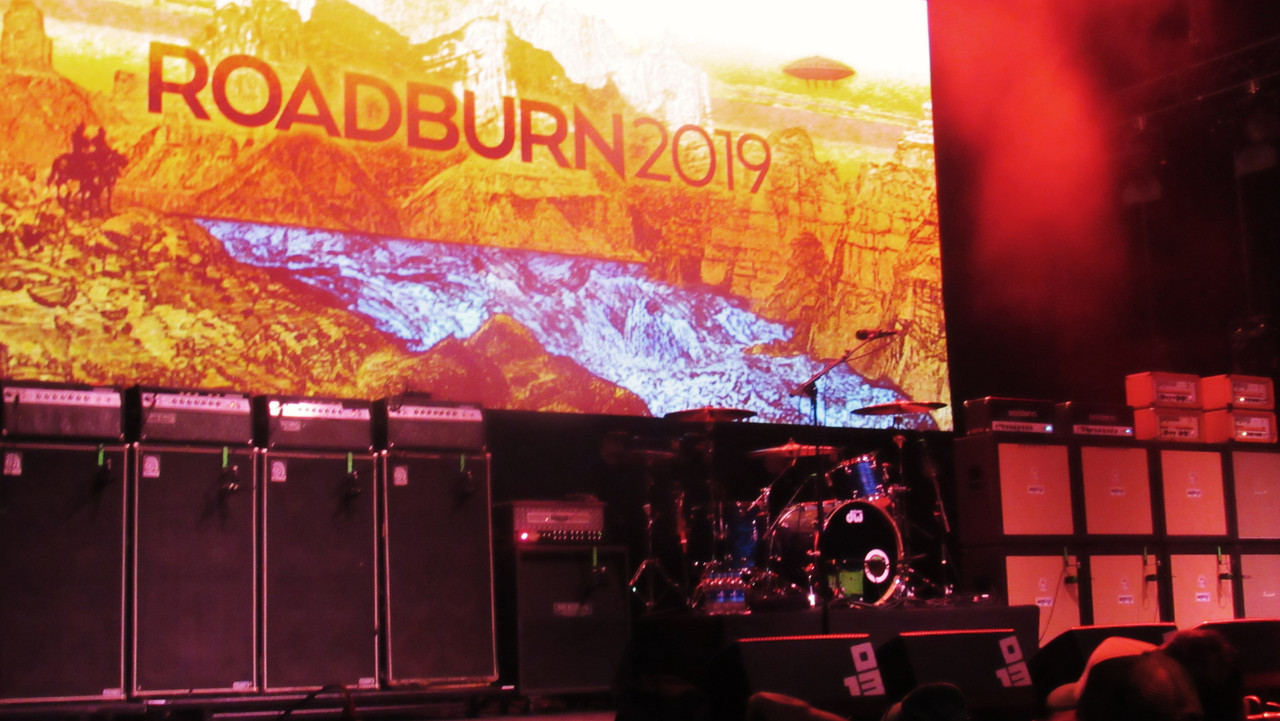 So I had an urge, an urge to splurge on dirge.  2016 was the last time I was at Roadburn and I was missing it, so the itch in my ear had to be scratched.  There were some cool line-up announcements but past experience showed it was one of the best places for discovering new stuff from the eclectic mix of dark and heavy vibes they celebrate.

vile creature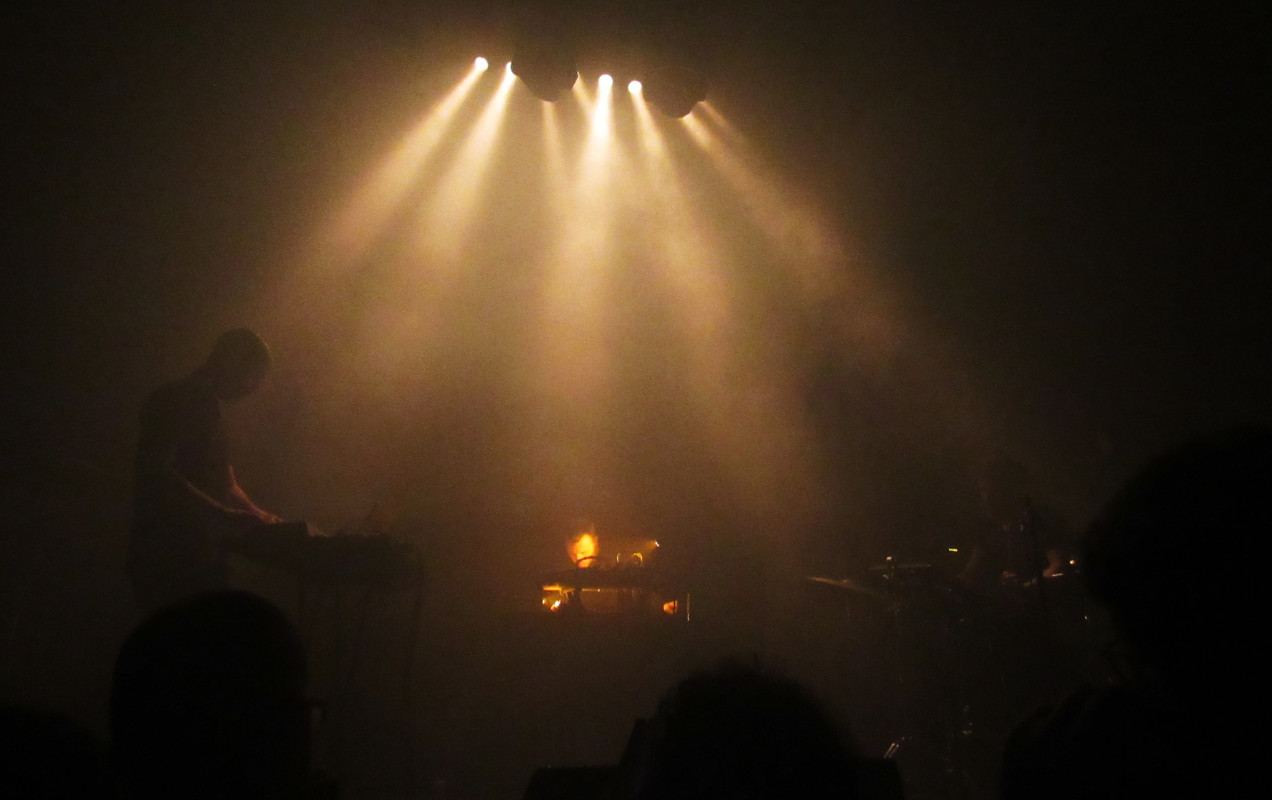 territoire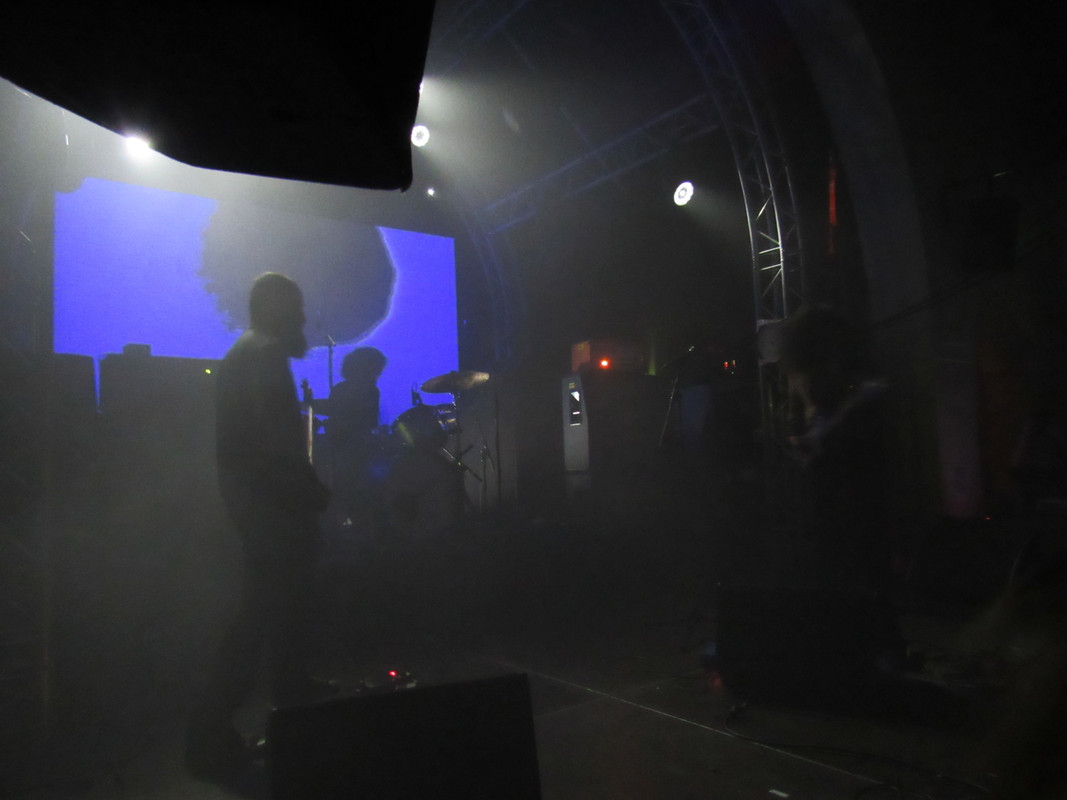 deaf kids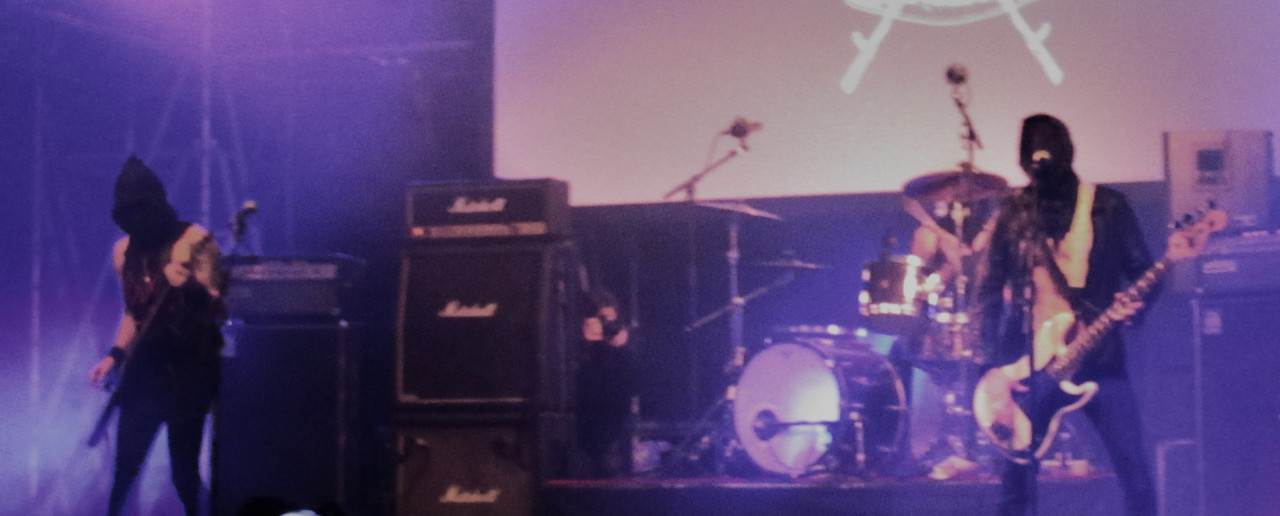 midnight
To economise on what is an already relatively expensive festival (and leave more money for merch, naturally) me and my partner in grime flew in at dawn on the opening Thursday, via Schipol and Eindhoven where we were staying.  We were in plenty of time to pick up our wristbands and head out to a new venue area for us for the mid-afternoon openers.  The festival is held in ever changing multiple close venues in Tilburg centre but we hadn't seen the Koepelhal/Hall of Fame.  Turned out to be a great sprawling area of converted old rail side industrial units, including a skatepark, almost a squat vibe to it.  Our first band in the smallest venue of Hall of Fame was familiar territory, the UK's Bismuth representing.  The bass and drums two-piece produce unabashed epic doom, of massive reverberation and anguished cry, we have one half hour song of their latest "The Slow Dying of the Great Barrier Reef", before we bail for elsewhere, our senses thoroughly shaken and stirred.  Next, Vile Creature in the beautiful space that is the converted church of Het Patronaat.  More two piece action, this time guitar and drums from Canada, with a bit more of a sludgy swagger to their brutal noise.  They have added effect with a guest vocalist for a song who gives it a bit more of a punky edge too.  We are sad to learn that this is the last year for this venue, as it has been bought for other purposes, so it's a good that we're spending a fair bit of time here this weekend to add to the memories of classic sets here from the likes of Doom, Mispyrming, Fistula, and Monolord.  Next we go to the annex of the main venue that is the Green Room for Treha Sektori, one guise for Dehn Sora who will be popping up a fair bit this weekend.  Here he is in the darkened space conducting an ambient ritual of ominous drones and tribalistic drums, it is transfixing in its soundscape quality, really impressive with visuals to match.  Back to Church for the girls from Brazil, Rakta.  There's a raw edge to their experimental post punk, driven along by the rhythm section but with lots of looped effects not far removed from their compatriots and recent collaborators Deafkids.  Via supermarket sweeps for cheap booze in the light of the frankly shocking venue prices via tokens we are back here again for Slaegt.  We also see how the queues are starting to form for these smaller venues as the distribution of attendees doesn't necessarily match the appeal of the bands, impossible to judge demand I suppose and we are warned to get in early to be sure.  We do squeeze in and up to the balcony for the Danes, who come across as a black metal Iron Maiden, which is entertaining enough.  They may well have their tongues in their cheeks over the element of cheese in their style but there's no doubting their playing quality.  Green Room again provides for sonic envelope pushing, with Territoire playing their "Alix" album.  Drowned in smoke, emanating from it are some building and layering electronic drone tones and samples, while some minimal drum tinkering adds to it.  The body shaking volumes are up at Sunn levels, we beat a retreat.  Mainly to ensure getting back in the church for Deafkids.  Last time I saw them was at Obscene Extreme, which kind of demonstrates their crossover appeal, they are three piece punk at heart but just warped through massive effects to be a dystopian psychedelic onslaught.  Guitar tones broken up through pedals and huge echoing vocals, relentless intricate drumming, it's another hypnotic freakout of the finest order.  To finish our very long day before midnight we head to Midnight at the Koepelhal.  First time seeing this impressive space, plenty big and with almost an outdoor festival stage rigged inside the large factory hall.  Had really been looking forward to for the first time too to see the American black metal rock n rollers.  This is trve kvlt shameless fun, a thrashy, trashy horror show delivered with abandon and energy by the masked maniacs.  Satanic Royalty present us with Lust, Filth, and Sleaze.  We had hoped to finish where we started at Hall of Fame with some post-metal from Ovtrenoir (featuring Dehn Sora) but a lengthy entry queue versus our jetlag means we err on the side of caution/survival and call it a day/night.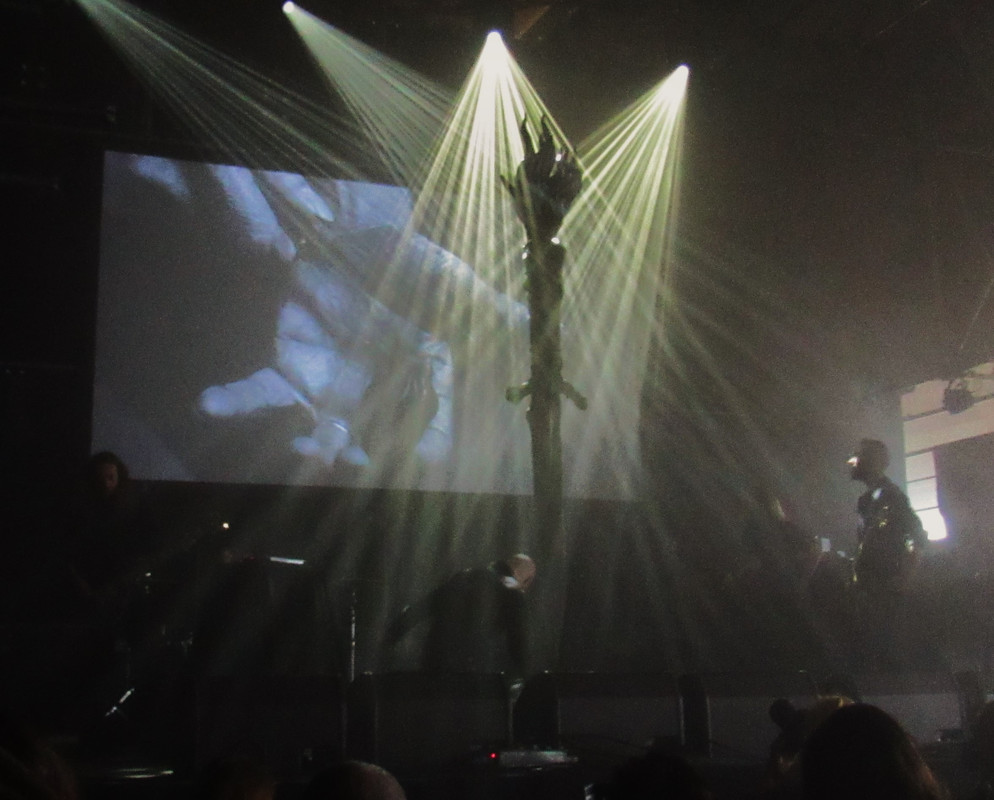 throane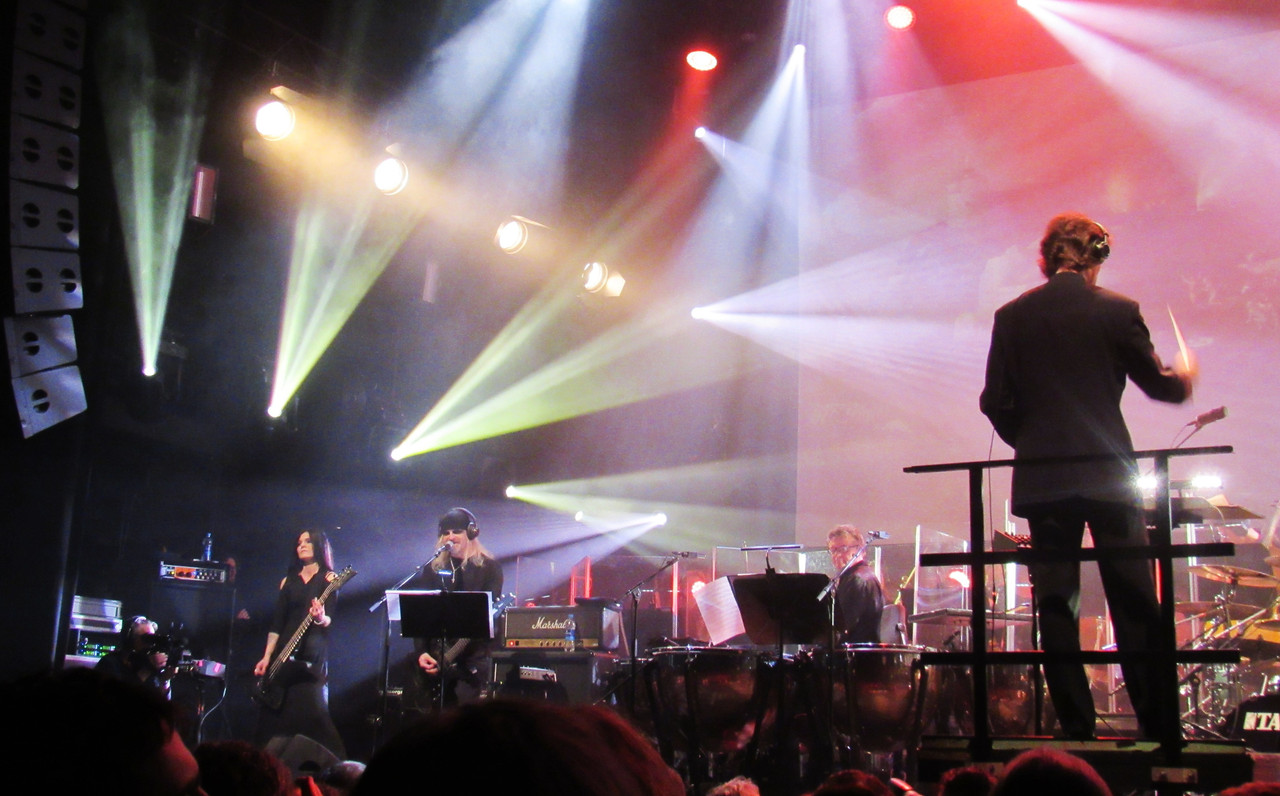 triptykon

conjurer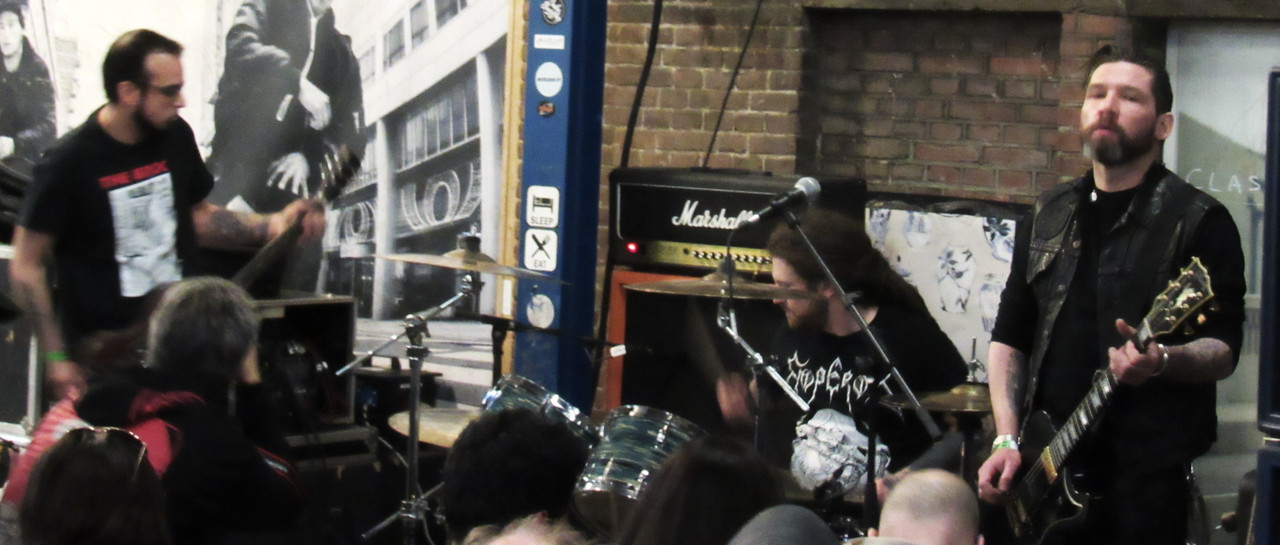 morne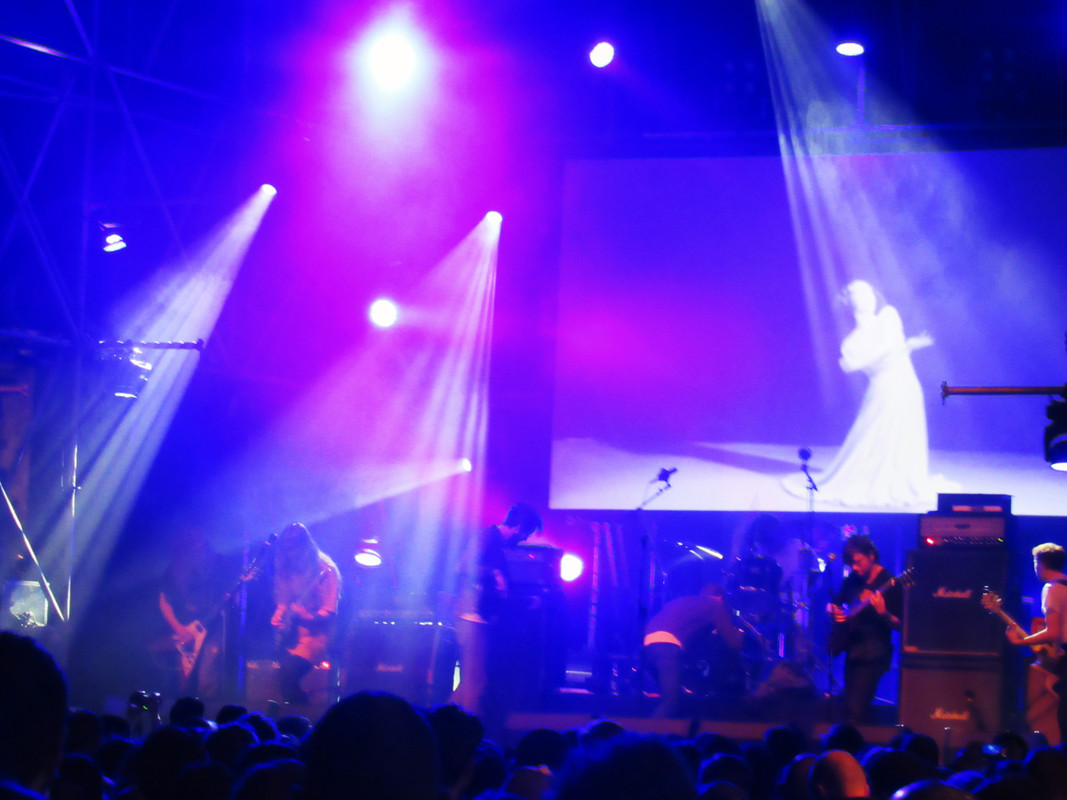 thou and emma ruth rundle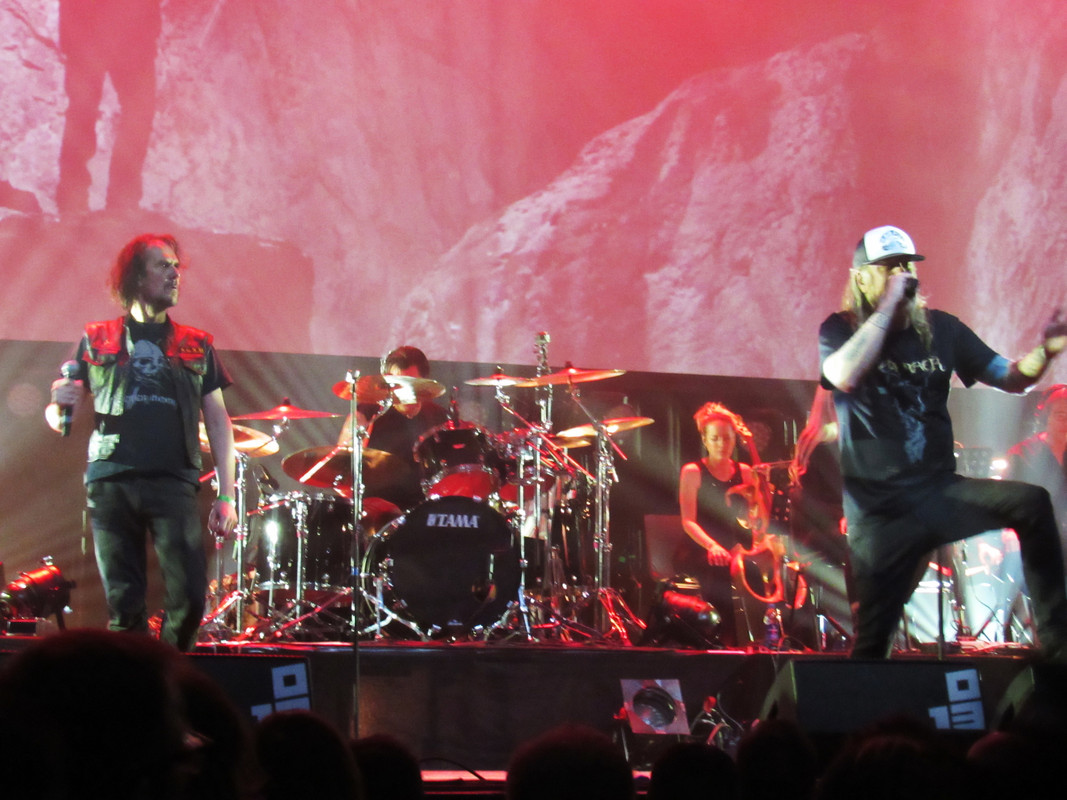 at the gates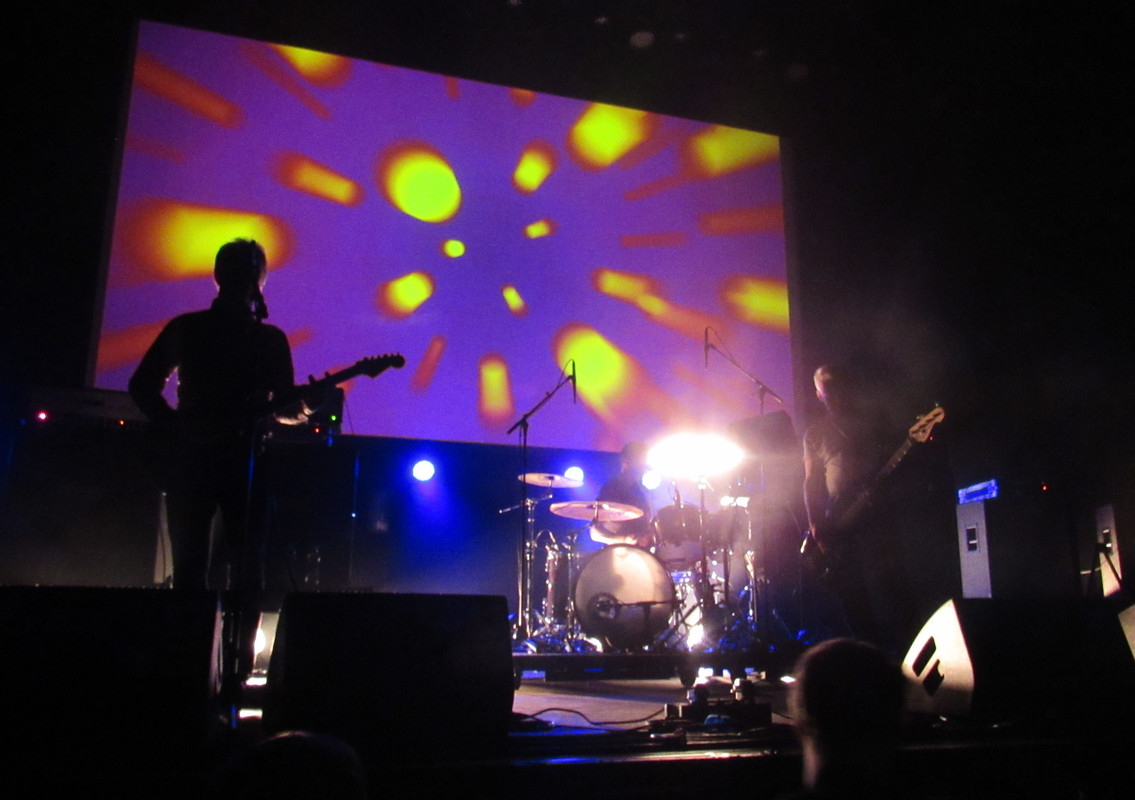 loop
Another day, another Dehn Sora project.  We start again at Koepelhal with Throane and a 15 foot flaming dagger implanted in the centre of the stage.  Ok, so only a prop but a striking focus for the circle of musicians producing some intense mix of black, post-, and darkly ambient metal.  Truly cathartic and captivating, we determine to pick up their vinyl even if it delays us getting to our next destination.  We still make it to the main stage for the first time though for a prospective highlight of the weekend, Triptykon playing with an orchestra!  The idea that the Celtic Frost legend Tom Warrior had worked to compose this expansive epic "Requiem" to add to his colossal gothic grinding doom metal inspired wonder, and a veritable hush in advance of the opening notes.  It was a thing of drama and beauty, but also not sure it was completely satisfying, as the monstrous riffing power of the core band had to be reined in to not overpower the traditional instruments.  So while this challenge settled we instead savoured the shifting passages, until it built up to quite a glorious ending, especially with the female choir giving it an almost Morricone feel.  The orchestra then give us a short piece by themselves, I saw this as a missed opportunity for them to do a cover of "Circle of Tyrants" but hey ho, and then everyone gathers to take a bow.  The specially commissioned piece was special but I would still have liked to have seen Triptykon by themselves too.  We have a little more main-stage action with the atmospheric Anna Von Hausswolf, producing a rising melancholic organ-centred doom that plucks at the heartstrings, before we leave in good time for Conjurer up at the Hall of Fame.  Or so we thought as there is already an extensive queue, which we endure, but also gives us the chance to meet new people from around the world.  So a 20 minute wait to get the last 25 minutes of their set but it was worth it, the explosive mix of blackened hardcore, sludge and metal from the British crew present as part of a Holy Roar Records showcase based here today.  The always lively bassist ends up in the thick of the crowd at the end and folks thoroughly enjoy this level of extremity.  We move merely next door now as we excitedly discover that Boston's Morne are playing an extra show in the indoor skate park area.  This is a great bright and airy space that just smacks of DIY and we get a space on a ramp for a great intimate view of their doomy hardcore riffing.  There's a really relentless intensity to their chugging  that barrels the whole thing along and a great reaction too.  Turns out there's going to be lots of impromptu extra stuff here that gives a real frisson to the fest.  But next we're into the Koepelhal here for the first catchup with "artists in residence", Thou.   As is the Roadburn tradition, the US sludge/doom ensemble have been chosen to play some variant over the course of every day, and I was looking forward to at least some of it after catching them at Hellfest in 2012. We've already missed an acoustic (?!?) set yesterday, which is also when there was a set from today's compatriot collaborator Emma Ruth Rundle.  Together they have composed an entire set of new songs especially for this and it is just marvellous, with more tempo than their normal lumbering pace, grunge and post metal elements and melodies, amazing powerful vocals, and the whole thing just works.  Surely one to be released at a later date we pray!  Next we return to the main stage for the "curator",  where one chosen artist is given the chance to pick a selection of bands for the fest.  This year it's Tompa from At the Gates, and despite the fact that he has chosen lots of psychedelic wierdness from Gothenburg and not the all out crust that SOME of us would have preferred ( 😉 ) we are also promised a special set from his main band.  Its starts a bit tentatively though with some odd and intros and covers, almost like there's a bit of trying too hard to meet the festival's eclectic-ness.  There is some of their varied death metal groove, but I think it is only after the pinnacle of "Blinded by Fear" that things really get going , helped by some guests.  Sleep's Matt Pike joins to sing a Trouble cover, then Rob from Amebix/Tau Cross hits us with a couple that he guested on their latest album.  The two vocal assault is further enhanced by the Jo Quail Quartet of strings to give a bit more orchestral depth, and collectively they finish strong.  To drift us on and out into the night we finish with swirling industrial psychedelics from the veterans Loop, a clear cut sound but their repetitive driving rhythms as strong as ever.  We don't have the acid to enhance our enjoyment that their backdrop recommends, we have a night bus to catch.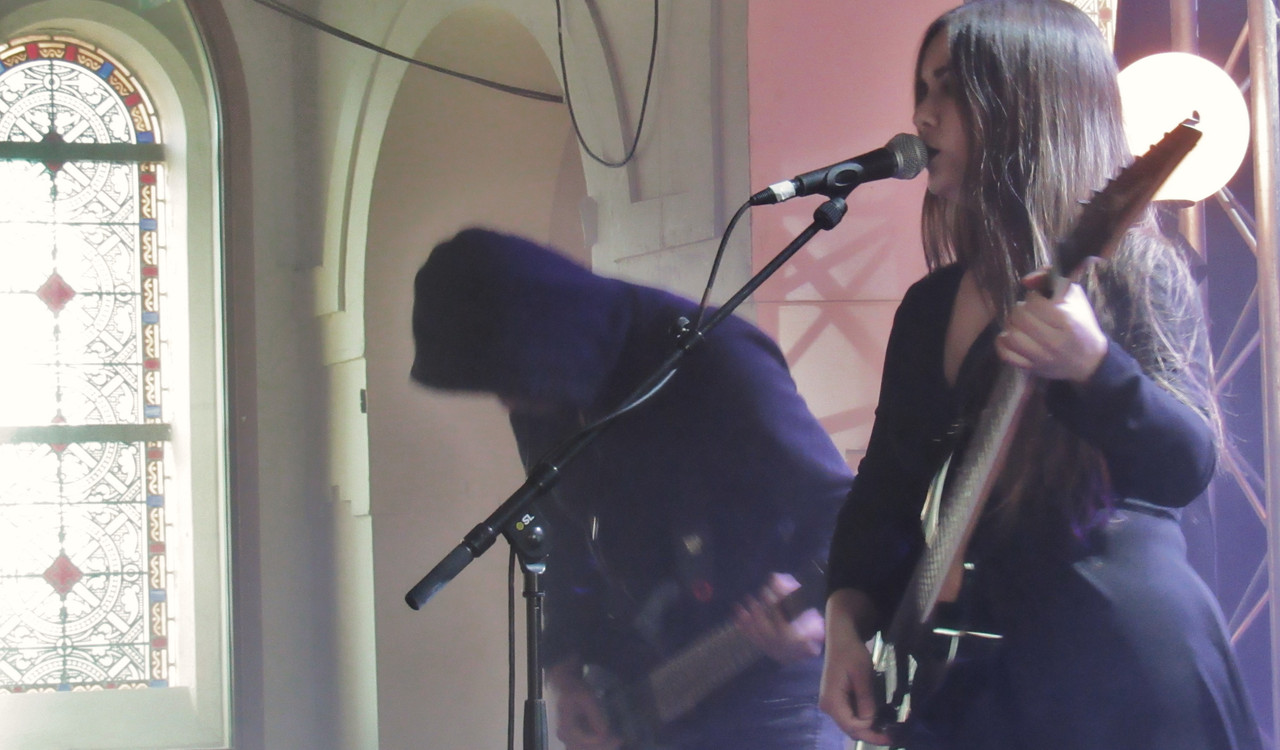 witte wieven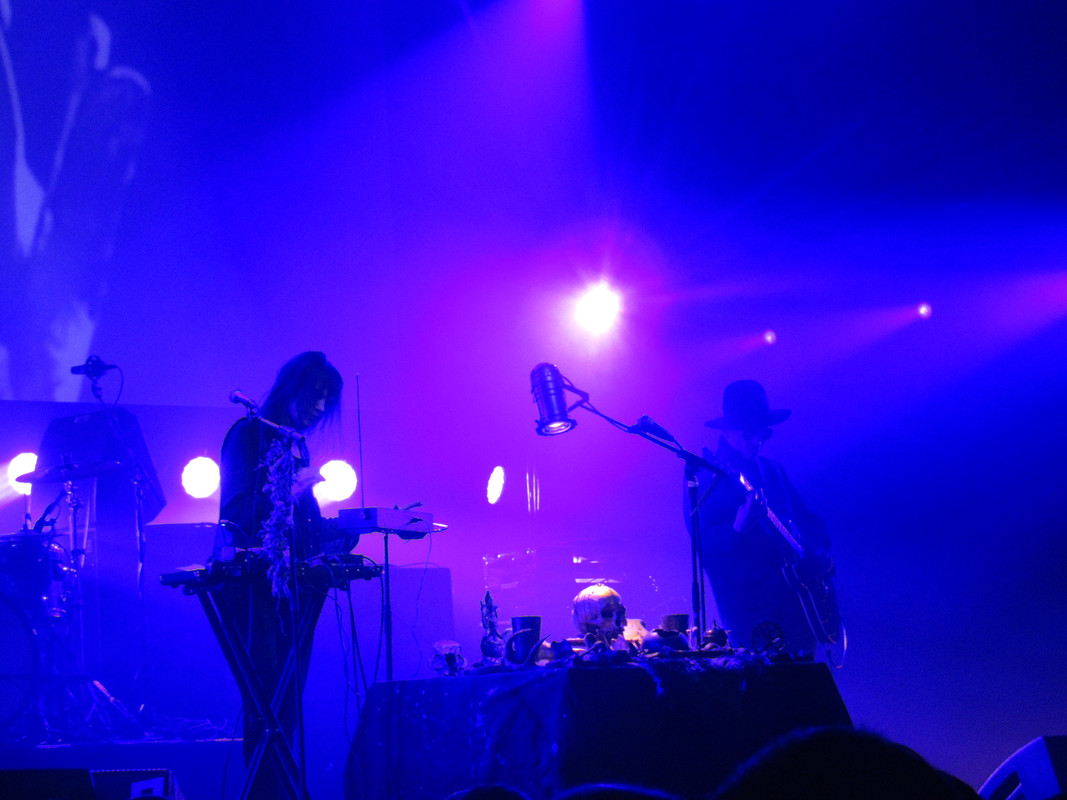 wolvennest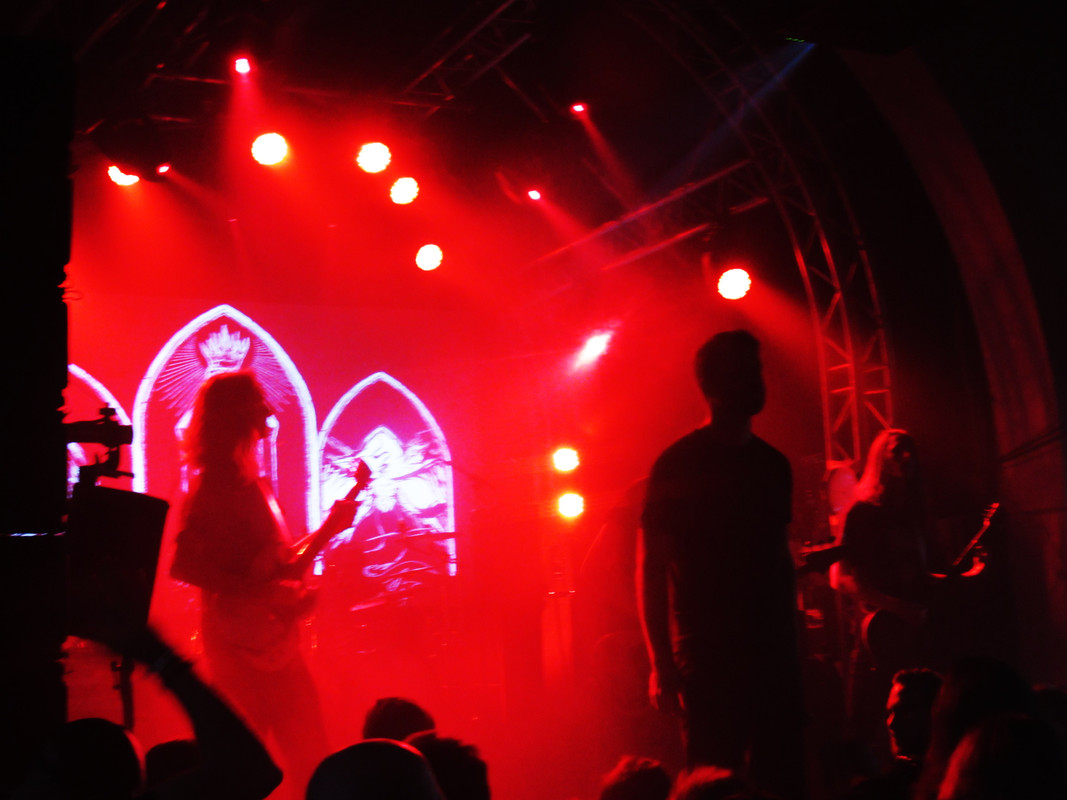 terzig de horde

sleep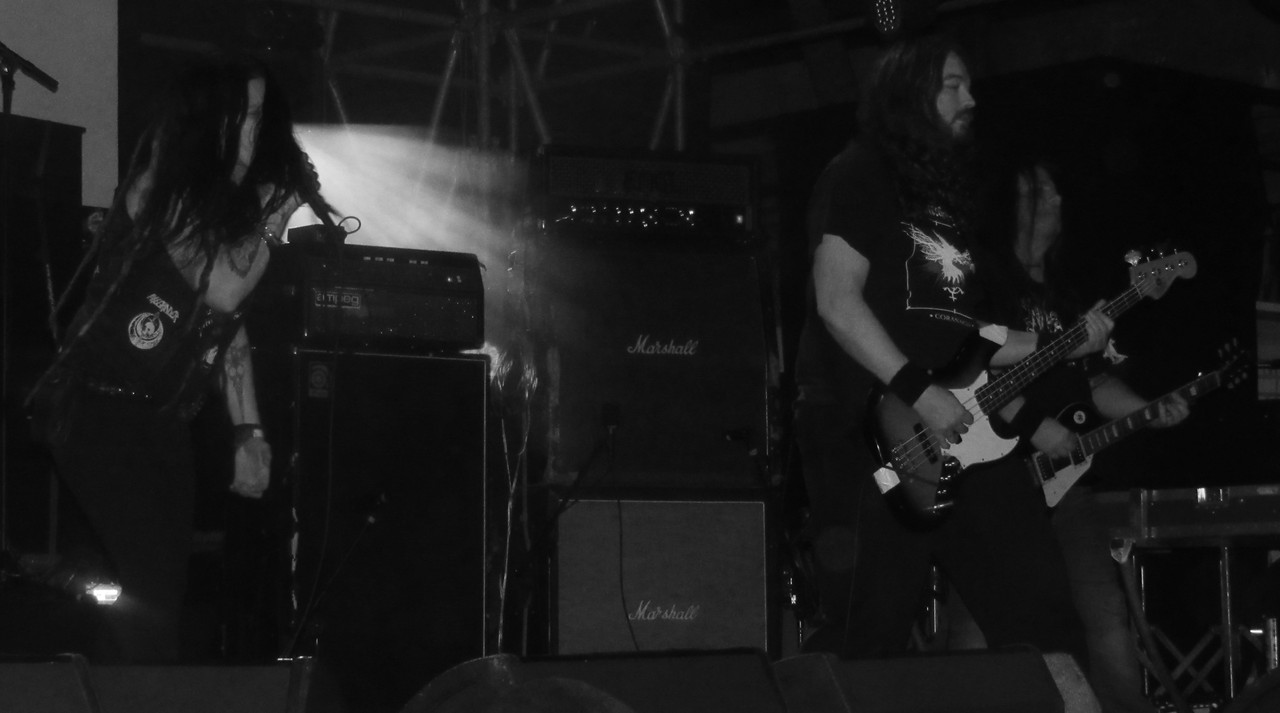 agrimonia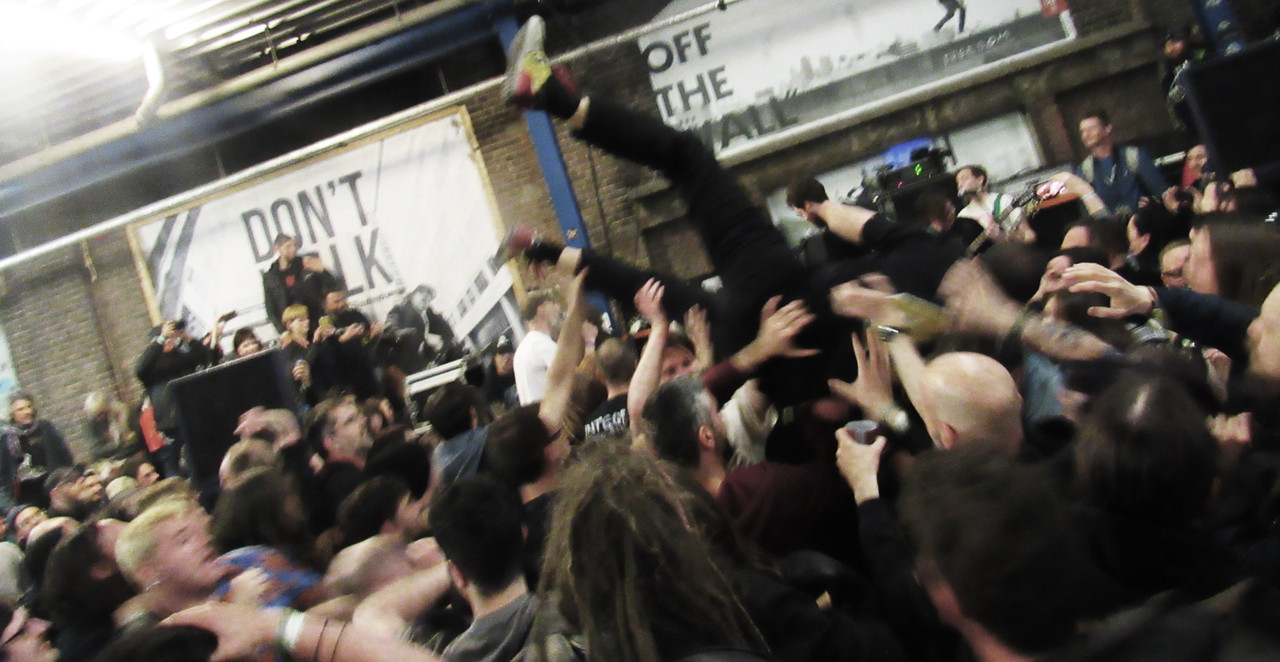 thou misfits set
Past the half way, the sun is shining, the snow is only occasionally falling (!), we chill at lunch with stupid amounts of vinyl and admire the art exhibitions they have set up at the Pitstop area by the railway venues.  As ever, the organisers focus on the whole experience not just the sounds.  We then ascend to the church for the first of a whole day's Dutch black metal here, which will celebrate the scene and culminate in an unholy jam of the bands under the "Maalstrom" moniker.  To start we have Witte Wieven, who mix a progressive style in among their more brutal structures.  Remarkable vocalist as well who shifts between the ethereal and harsh with barely a distinguishable effort.  Through to the main stage for Wolvennest who I know little of, apparently an all star band from Van Records.  A stage set with a ritual altar/nick nack shop and the central figure providing some theremin and electronic psych waves, but backed by an enormous wall of steady guitar riffing.  What came to mind was a more gothic Ministry but collectively it was superb, especially with various vocalists adding fury to the mix.  Will be picking up their stuff for sure.  Next we return to Koepelhal for a proper look at Morne, who are even more impressive through the meaty sound system.  As my friend points out, their steady glacial riffing is almost Bolt Thrower-esque in its mechanical crushing power, we are happy to take the damage.  Make a pilgrimage (via the gods of beer at the supermarket) back to Patronaat for another shade of black from Terzij de Horde.  These guys deliver no mercy with their vicious and punchy riffing having an almost hardcore feel, the vocalist does fly out into the crowd for a period as well.  To calm things down what better than one of the main events and the first of two two-hour Sleep sets at the main venue.  Randomly celebrating 27 years of their existence the last time I saw them here it was one of the most packed out shows I'd seen, here we are able to wriggle down the side to get a close enough to the massed ranks of stacks and moon landing countdown.  Tonight is their "Holy Mountain" set, something a friend copied on tape for me in 1992 and from the first notes of "Dragonaut" it's stoner heaven.  The seminal band have distilled the Sabbath formula through the drug lab and effortlessly reproduce a synthesis of perfect simple riffing and nodding grooves.  Christ, Matt Pike has just won a Grammy with his other band High on Fire and it's great to see this level of recognition for essentially still underground vibes, I once saw them play a matinee show in Wrexham to about 40 people.  As zoned out as I might be I elect to escape the void and head back to Koepelhal for Tompa one arguable crust selection and Agrimonia.  Also from Sweden they mix their impassioned roars and d-beat sections with drawn out doom and while I've enjoyed them before something doesn't quite hit so hard in the half empty cavernous hall.  I am also massively drunk as intended so take a sit down breather by a side wall only to be offered one of the "less abled" seats by the sound desk.  That bad, eh?!  But all turns out to the good as I come out to the news that Thou's "secret" covers set is imminent at the skate park so relocate there.   There's a fervent, happy current of anticipation running through the gradually gathering crowd, again it's a great location setting for this.  They crank up and start with a Misfits cover, ace.  And another. And another.  It's all Misfits and it's punk as fuck.  Should have guessed from their "Fiend" merch shirt but this is just so much fun.   I take a surf past the singer surfing in the other direction, it's absolute glorious chaos and everyone is loving it.  Maybe only a dozen songs, but Emma Rundle and Nate Converge and random crowd guesting on vocals too, throwing in banter lines from the "Evilive" album, what a celebration.  Battered inside and out like some goddam son of a bitch, it's time to walk the streets at night once more.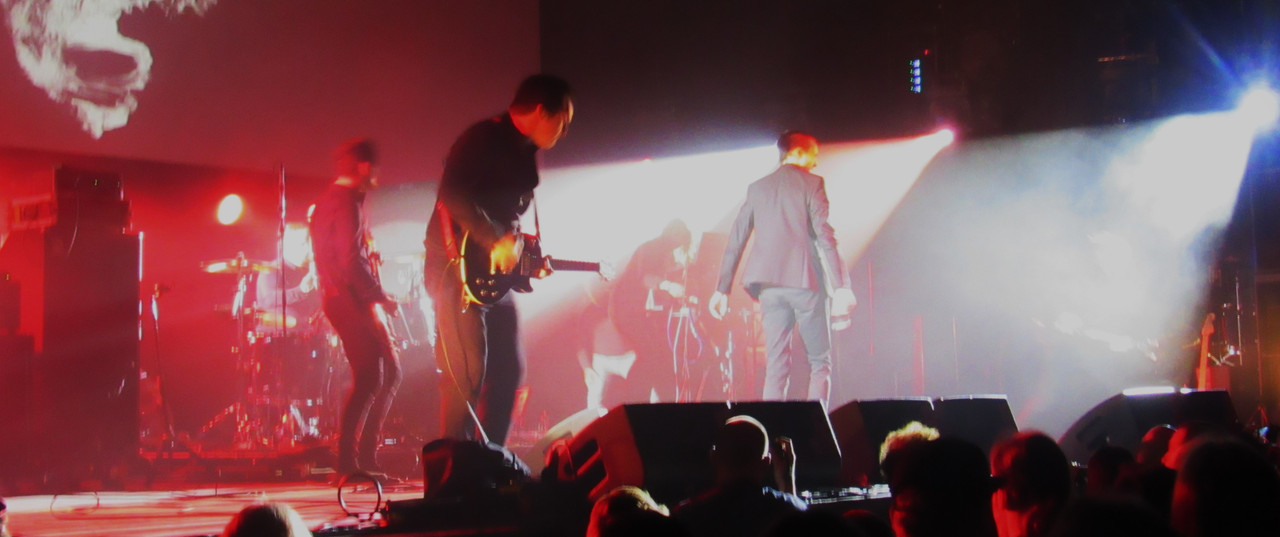 daughters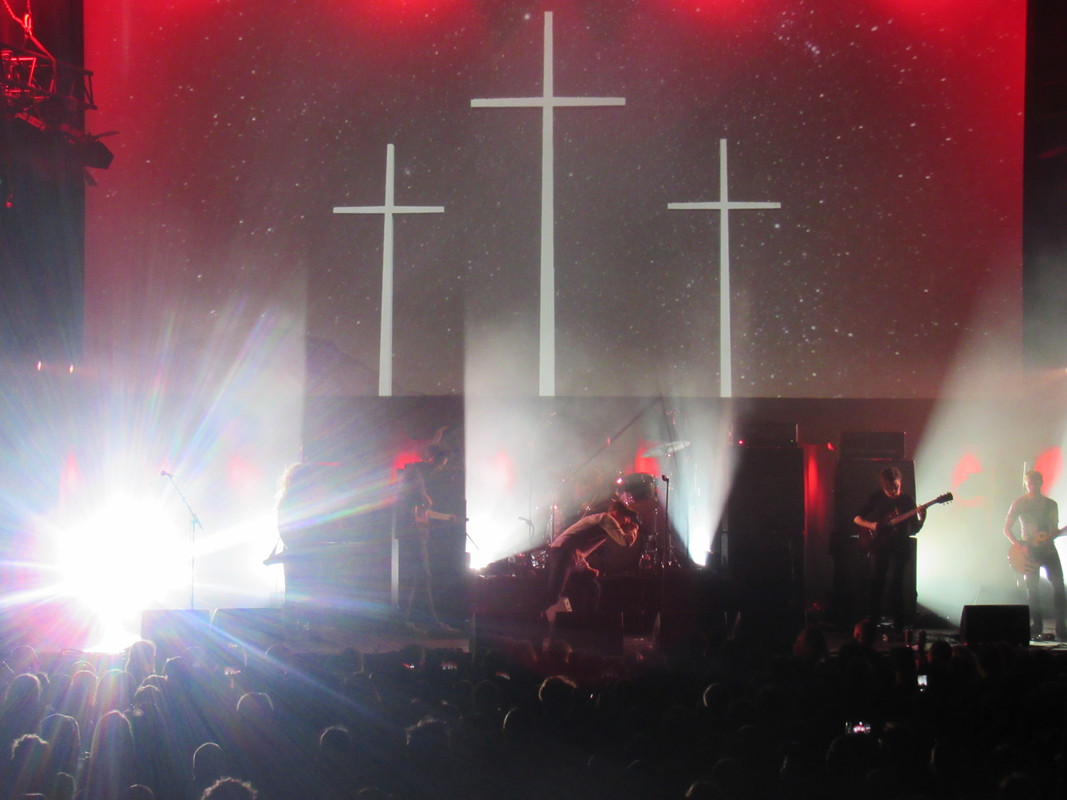 thou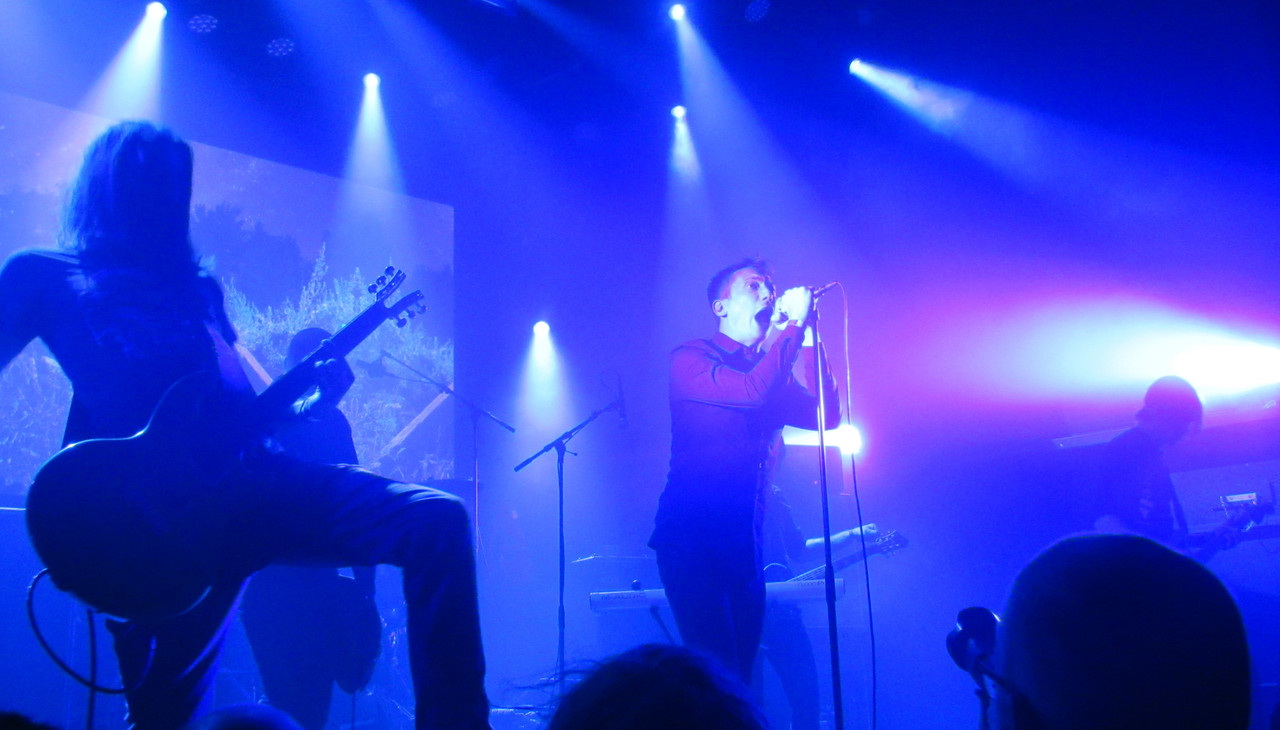 bossk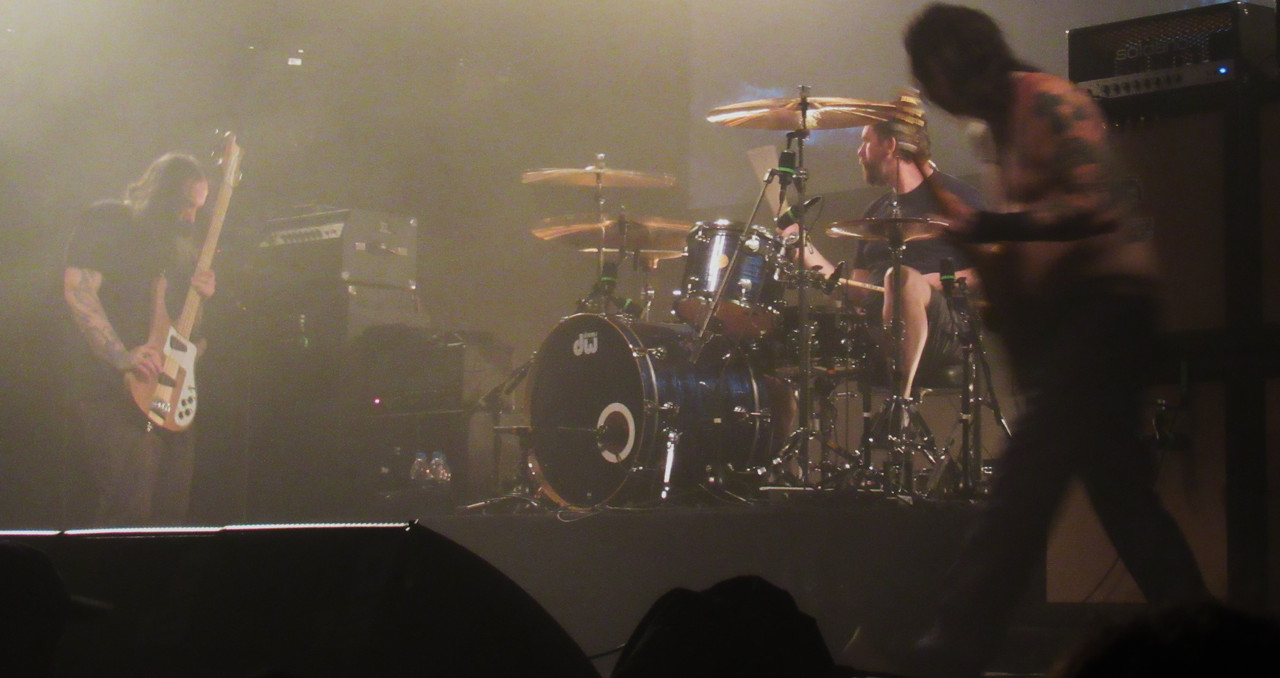 sleep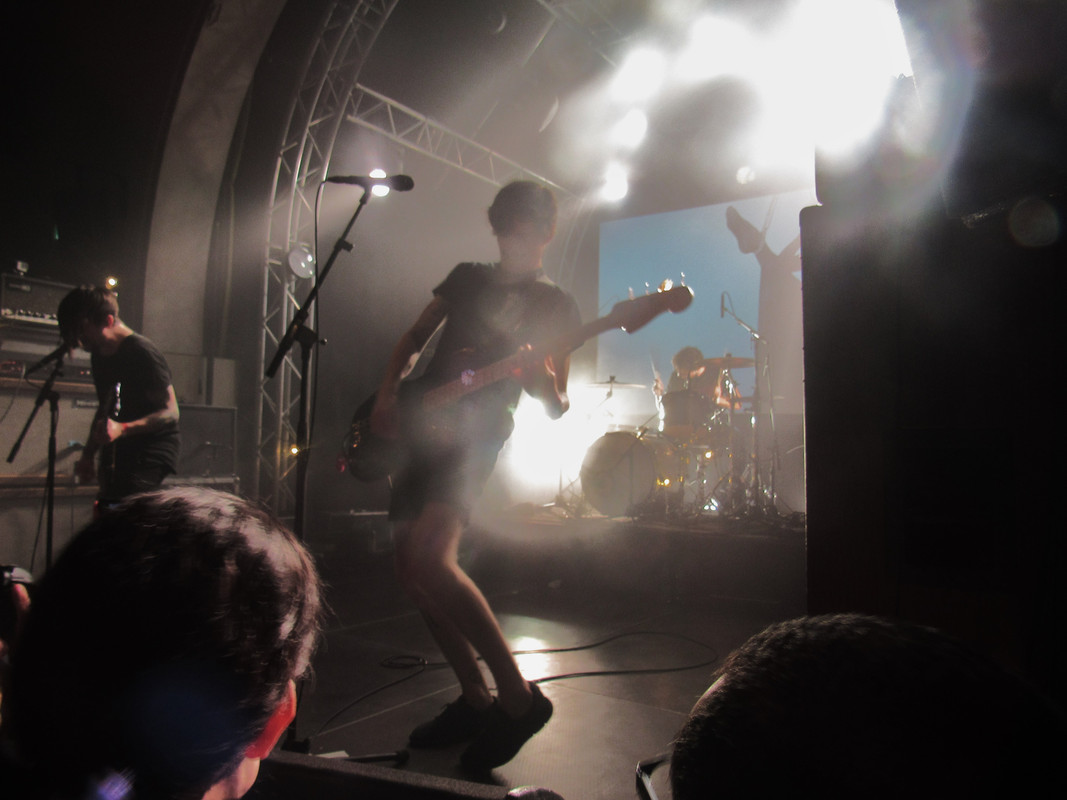 birds in a row
So we're reaching the end already.  Yesterday's excesses meant a bit more a sedate Sunday but we get no peace from Wrong.  The Miami quartet pummel us awake with some angular noise core at the Hall of Fame, the bassist full of thrashing beans unlike me.  Off to the main stage for Daughters, who have been getting a lot of attention recently and rightly so.   I'd got their latest "you won't get what you want" in advance of this show and found them pretty intriguing, an edgy repetitive post-punk vibe with a monotone haranguing singer.  Comparisons are drawn with The Birthday Party but they have something raw and fresh about them too, as I'm sure the singer wants to share as he dances on the bar on the opposite side of the hall.  Polish black metal from Mord'a'Stigmata over at Patronaat, as we start wondering if this will be our last visit here.  They are solid stuff, mixing crunching slow build ups with blasting fastness, with a cold steely precision the Poles are renowned for.  A farewell to Thou on the mainstage as they play some of their more recent own material, as harrowing as it is beautiful.  The stage is also a wonderful cathedral of noise and we can just sit back and savour.  They give their own thanks and amazement that they can be dragged from house shows Louisiana to be held in such high regard here, but it is deserved, the weekend has shown what a creative force they are.  Try and have a quick look at New Zealand's Ulcerate in the Green Room but its superpacked for their technical death metal so instead enjoy some fresh air and various levels of the main stage for Old Man Gloom.  This Converge offshoot allows them to express their Godflesh worship which of course is no bad thing in my book but some bits hit the spot, some bits don't.  Into the Green again for a nice spot for Brits, Bossk.  2006 I first saw these playing in the basement of a kebab shop in Liverpool, alongside Unsanctum the forerunner of Dragged Into Sunlight, in the meantime I had been aware that they had progressed in standing and appreciation but maybe got more drifty and mild for my tastes.  To be fair this airing of their "Audio Noir" album holds the attention, with the heavier sections with the occasionally appearing harsh vocalist spot on.  We return to Sleep though, back at the main stage, and concentrating on their recent "The Sciences" album.  Again, its majestic heaviness that taps back to the 60's origins while still being current and interesting, they operate on such a gargantuan structure scale that you roll from one to the other smooth as you like.  I take the last opportunity to visit the church for a contrast of tempo with Birds in a Row, blistering and emotional French hardcore that tears the place up.  The energy is palpable, and does well to sustain me as the wind down is inevitable.  There's time enough after they rip through their set to still get back to Sleep rumbling along, now with the added entertainment of their backdrop featuring the gatefold picture from their album.  I've heard of the face of Jesus in my soup but Tony on my toast?!?  Amazing.  Massive appreciation from all there at the conclusion and they seem chuffed too – 4 hours of playing.  Legends. We mill about and catch a finale in Green Room of Cave who trip us off with some motorik rhythms and soothing sax and psyche.  All is good, and Roadburn remains a triumph of the senses.
I am stopped at customs at Schipol as they can't work out what the strange mass is in my hand luggage.  "Vinyl", I explain to the two middle aged lady officials.  "Let's see if you have any taste" they say.  "You'll be disappointed".  "We know none of this".  I try to explain King Midas Sound that they are holding and end up agreeing that yes, it is exactly like Paul Hardcastle and no, they are not too old to enjoy it.
Further surreality  ensues as we end up back where we started when we are on the plane home with Tanya of Bismuth and delays mean she has no train home in the UK.  We are happy to help this last stage of the smoothing the running of this fantastic event by giving her a lift home, and being rewarded with more vinyl.  Karma to 'Burn.