Hawkwind

There's not many bands that have been going longer than me!  Earlier in the summer I celebrated Black Sabbath's 50th at the heart warming Home of Metal exhibition in Brum, hot on their heels, well… maybe at the top speed of a mobility scooter Hawkwind are having their 50th anniversary via a tour culminating at the Albert Hall in London.  Johnny come lately Mark only first saw them 10 years ago but have enjoyed all their incarnations and tangential exploration sets I've caught since so thought this would be a celebration not to miss.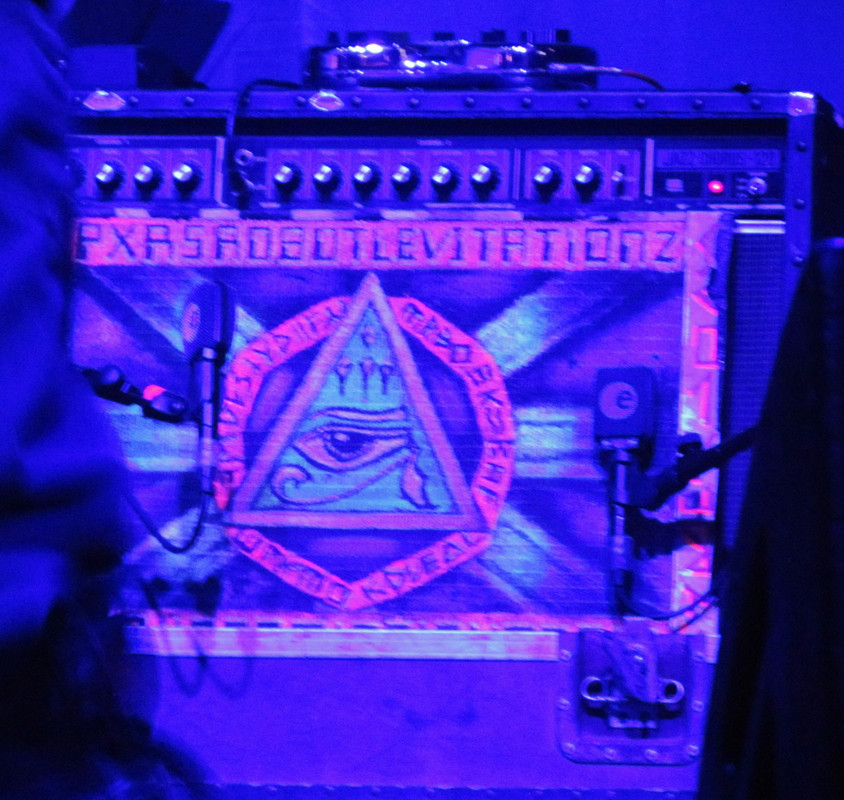 Hadn't been to Manchester's Albert Hall before and what a splendid and splendorous setting this is too, the converted church style building with its gothic architecture and stained glass outlook into the city centre.  We had been a bit late arriving due to fainting at the bar prices around here  but in catching the end of the support  The Blackheart Orchestra didn't feel we'd missed much really.  The two piece were kind of mellow and melancholic synth rock, a strong vocal but to me completely alien from any kind of drive that we might have connected with the main event.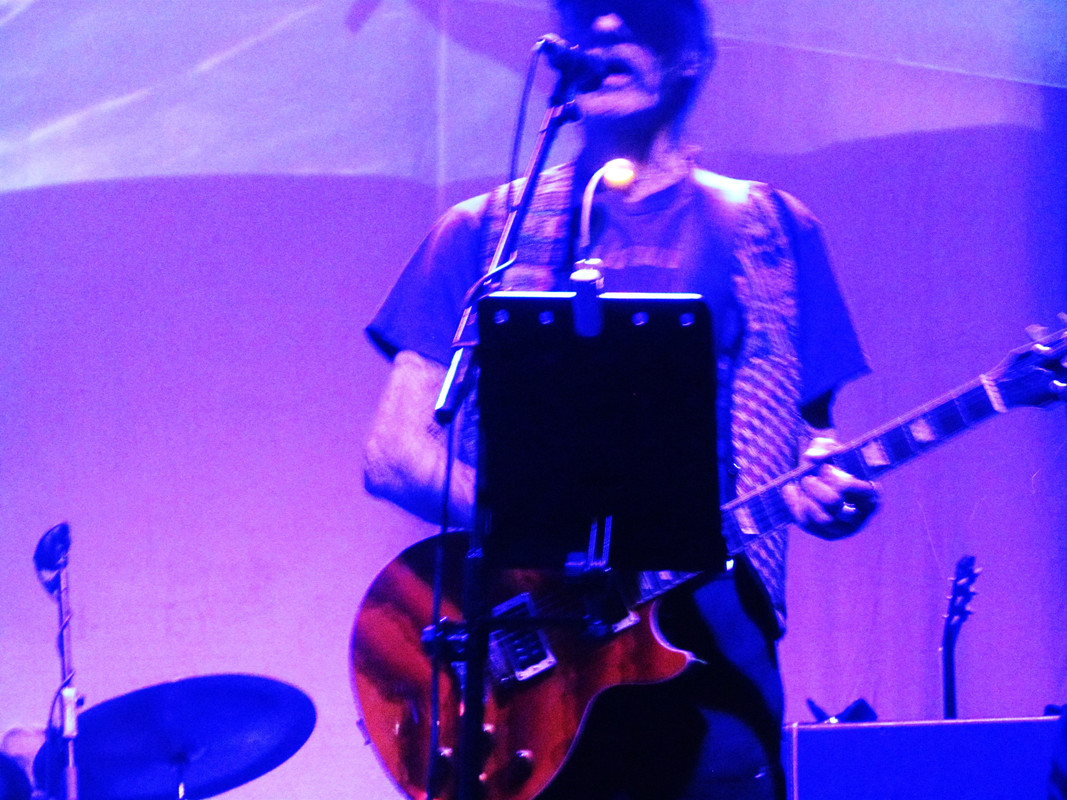 The stage was nicely set with banners of various classic albums, and the backdrop is showing lost/stolen dogs related to a charity they are supporting as a positive and thoughtful add-on to their dates.  When they take to the stage the first surprise to me is that the warp core starter motor in the shape of Dave Brock is leading from the front.  I subsequently learn that Mr Dibs who has been the main focus in this past decade or so has, err, left the building, so instead of powering the riff engine room at the back it's on Dave's shoulders once again.  For his 70 odd years he looks spritely and effortless in this role, his forearm is positively ripped from 50 years of repetitive riffing, and his gentlemanly amiability endears to all.  Kicking into the classic Motorway City, this is exactly the kind of relentless driving psych riffing I was hoping for, the drums especially are a hypnotic motorik metronome, overwashed by the swirling torrents of synth and Tim's Theremin tricks.  He is very much the mad wizard casting spells as he swoops and conjures on his magical electronics, and while normally I would have dismissed keytars to an 80's grave where they belong, here, it's fine!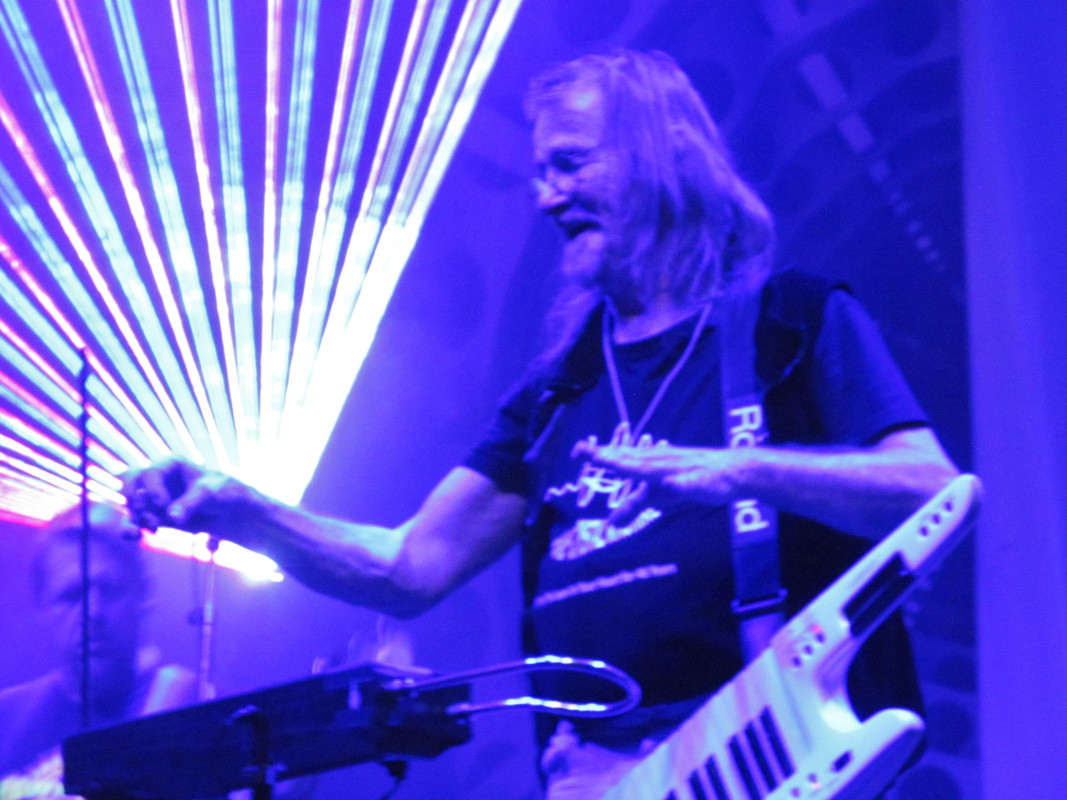 They are highlighting their new album "All Aboard the Skylark" so there are a few tracks from that, but while I admire their constant productivity I really don't find these as engaging.  Often led by the other guitar/synth of Magnus they are a bit more drifty prog, and personally I find some of the lyrics particularly ripe cheese.   I've seen better lights and stage show from them too (no dancers tonight) but it is effective in adding to the general vibe.  Silver Machine arrive half way through, not the strongest version of that I've heard either, but the actual sound mix in here is very solid and clear.  More classics like Spirit of the Age and Assault and Battery levitate the mood more and then encore takes us to another level.  Going right back to their otherworldly origins with the warmth and spirituality of Hurry on Sundown we are than catapulted into space and out of time with Master Of the Universe.  This in itself is worth being here for, it's a headbanging classic, destroying creation,  and leaves some of us broadly grinning while others sulk over songs they didn't get round to playing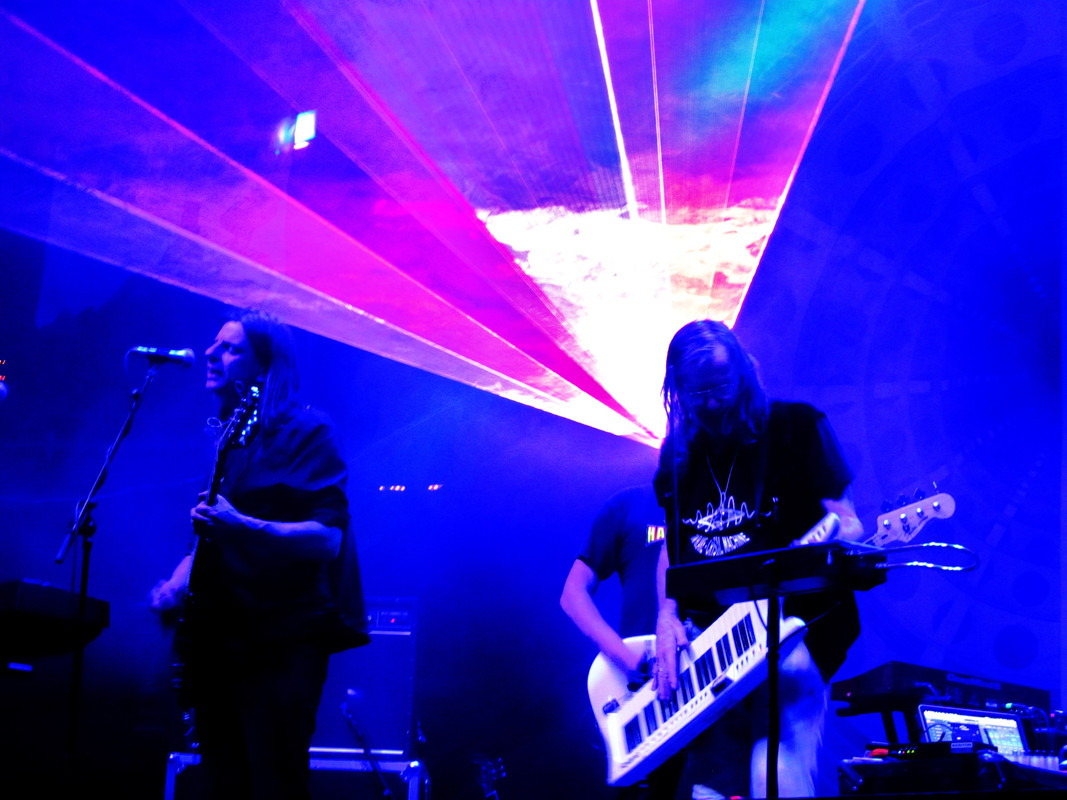 Not the best I've seen them but still enough absolutely transcendental moments of quality, the spaceship sails on.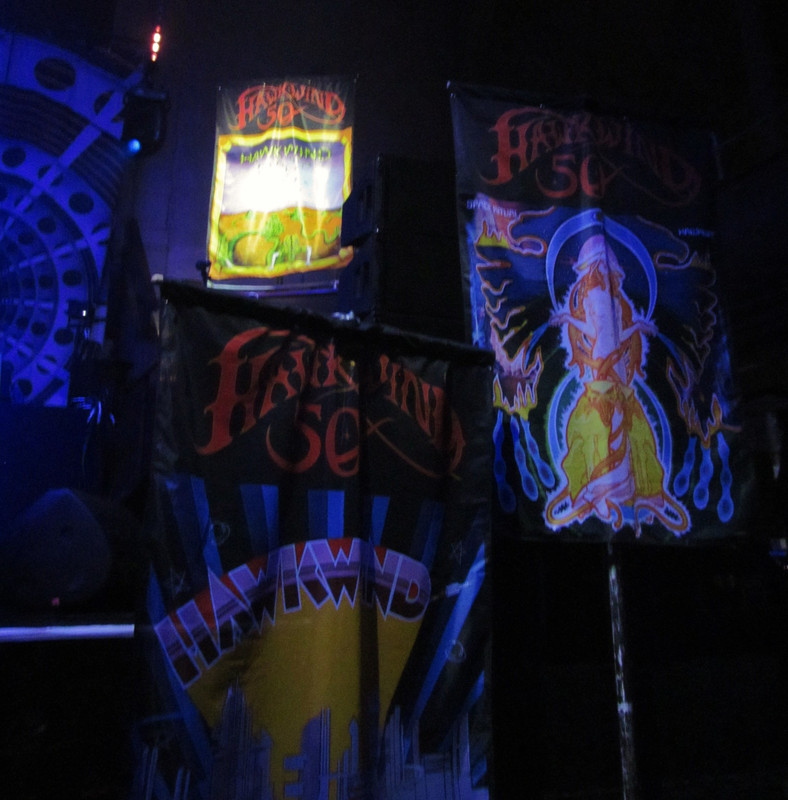 A sour postscript in later hearing that a friend of a friend had an alleged unprovoked assault from one of their roadies that apparently has caused a great disturbance in the force, including the police.