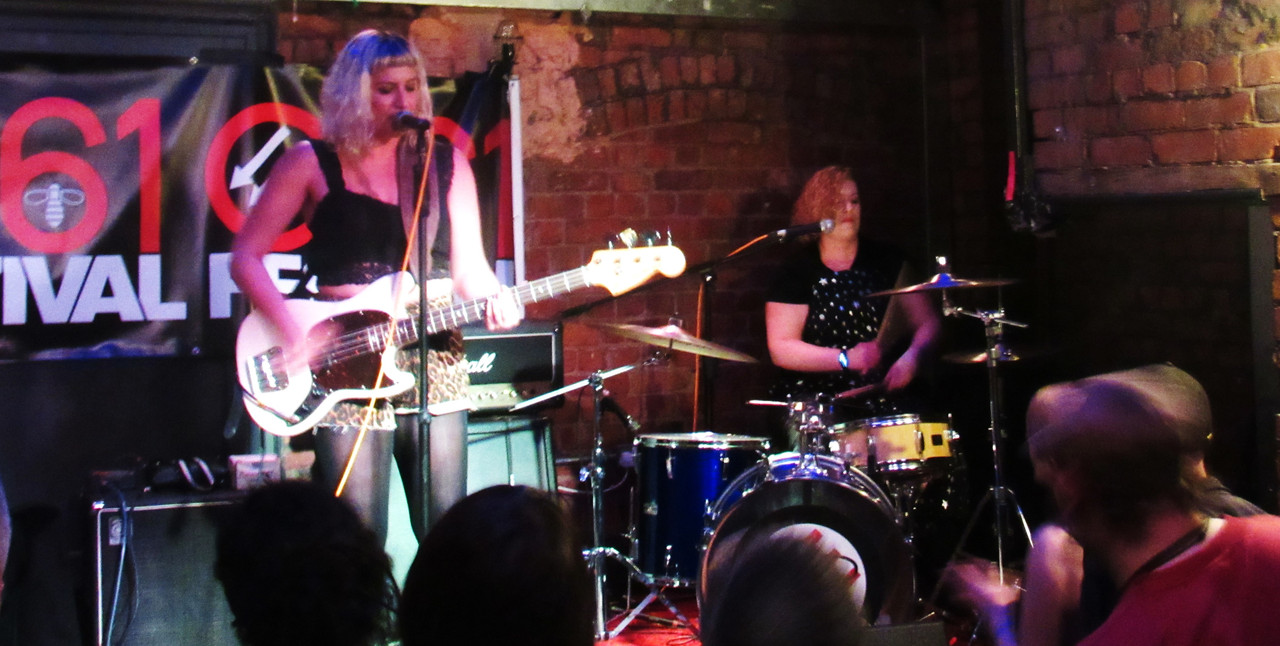 Unable to do the whole festival weekend of this great annual celebration of all things anti-fascist I nipped up the M56 to check out this warm up show featuring a couple of bands I'd been wanting to see for a while, plus some more new ones to check out. 
There was a female and feminist theme running through the core of the event, so after picking up my son; the political scientist, we found our way to The Eagle for the first time.  Instantly impressed by the cosy traditional boozer, much like the much missed Ducie Bridge or the hanging on for dear life Star and Garter it just has an ingrained  vibe of this city.  Missed the initial talk and discussion on Manchester's radical and feminist history but the relevant and ongoing themes were undoubtedly soon picked up by the bands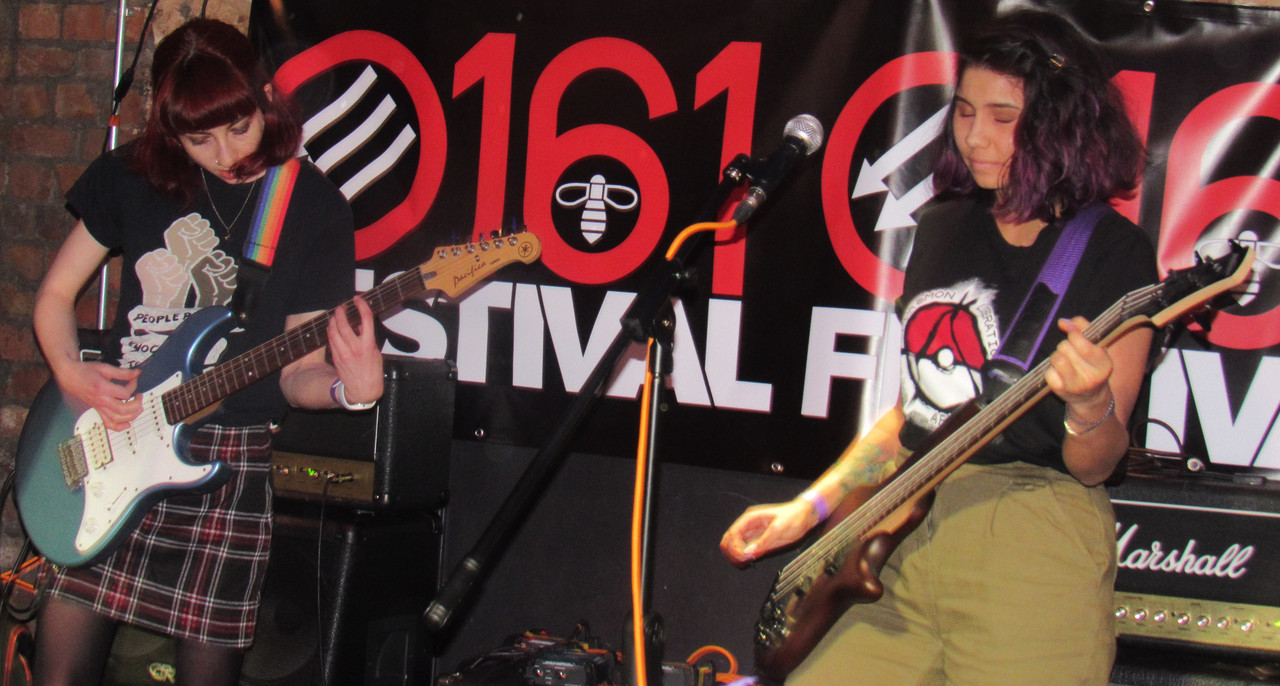 First, from Bristol, Drunken Butterfly.  Pretty simplistic in their playing of proto-punk from the young band but singer had a really strong, rich voice, like Static Age era Danzig.  Open and whole hearted in subject matter, emphasised by lots of swearing, they seemed to have a lot of infectious fun on stage and were well appreciated in the crammed small venue space.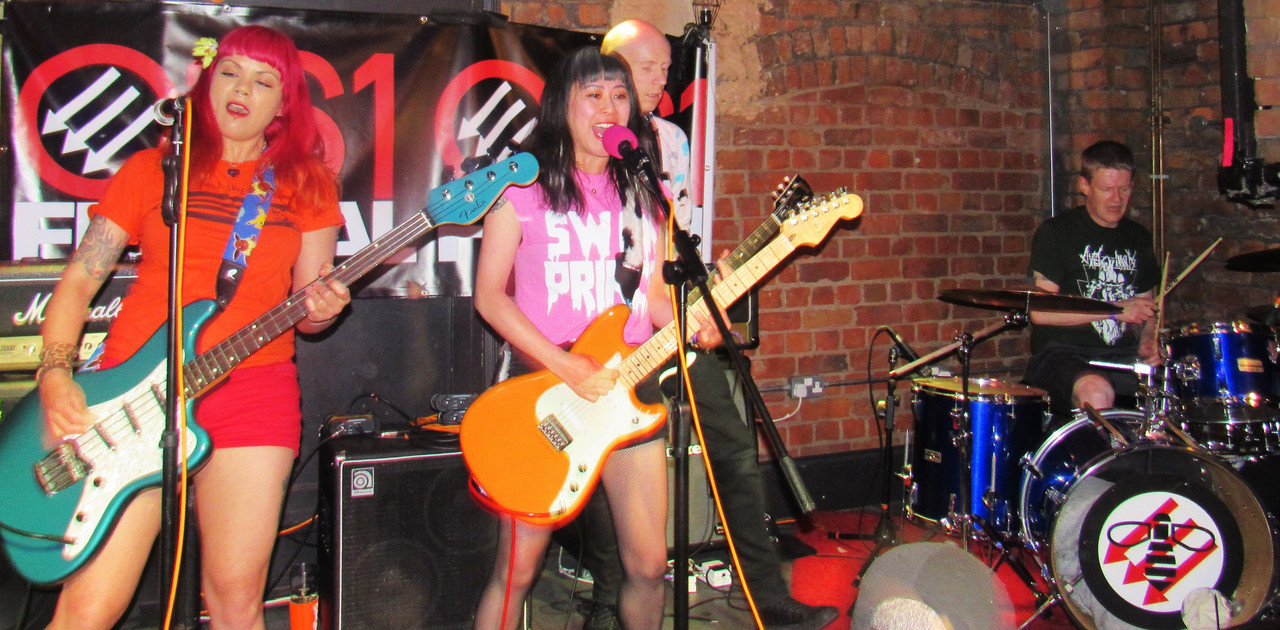 Werecats, from London, had a bit more polish to their performance, and eye-catching colour, and kept the place bouncing.  Pop punk would normally not be for me but this was delivered with gusto and a good relentless strumming and drumming attack.  Couldn't help but raise a smile, lyrics about supernatural occurrences and relating incidents of male intruders on your birthday, much enjoyed…
An interlude from an inspiring talk from a representative of Sister Supporter, showing how direct non-confrontational action is working in the city against the harassment of people using abortion clinics by "Vigils",  0161 is very much about the holistic community organised purpose, maybe recognising it as a prime tool against fascist division tactics.  Lots of positive political and social events among the music this weekend

Bratakus have trekked down from the other end of Scotland so this was the first chance I had had to catch them close, they almost came to visit us in North Wales with Mwstard once.  Worth the wait, the two piece, guitar and bass and iPod beats, hit us with energetic and raucous punk rants that hit the spot.  Wonderful contrasts in style between these sisters raised from Sedition punk, really adds to the show, but create a balance to their quality songs that do the ultimate talking.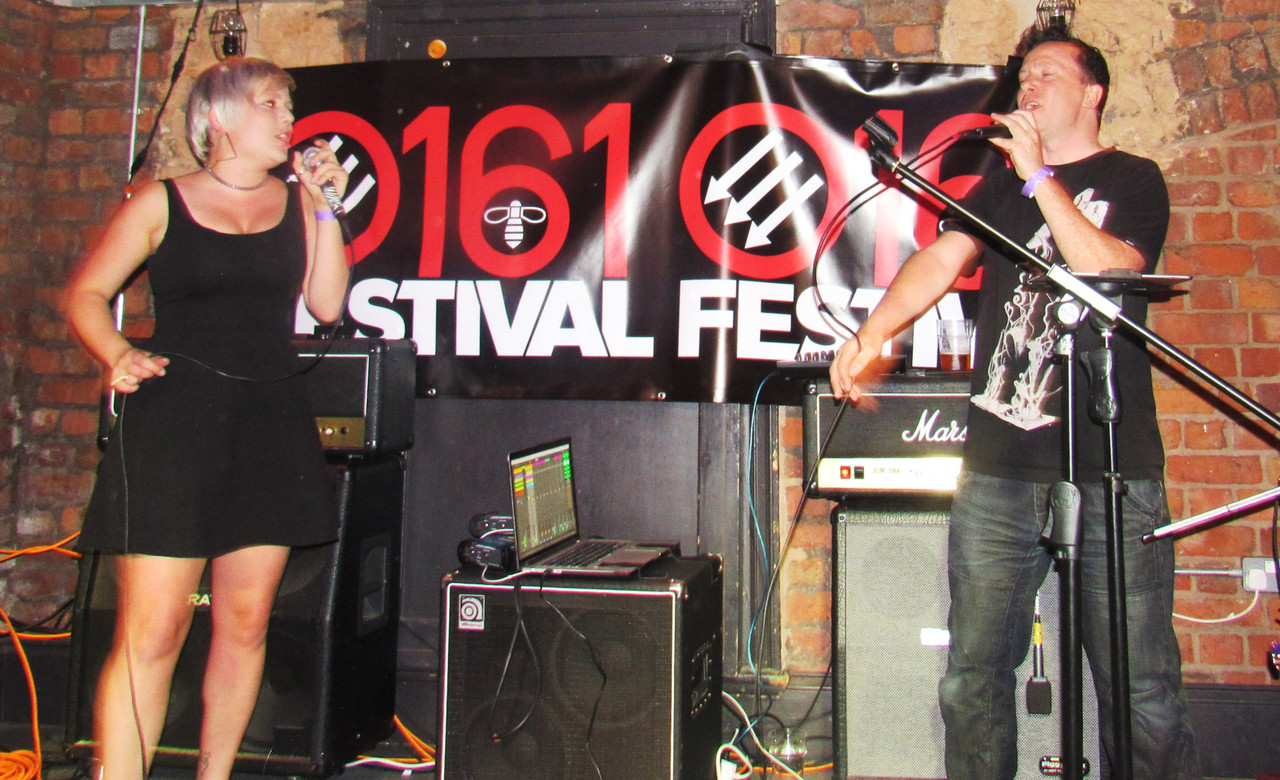 Killdren are ostensibly from Tunbridge Wells but feature the ever-mobile Welsh émigré Efa Supertramp as half the vocals.  The other half and the electronics manipulation come from her fellow collaborator in this banging techno onslaught on the absolute state of things.  Super-incisive  yet extreme to the point of humour, their shout along lyrics are perfectly crafted anthems of discontent.  Kill Tory Scum before they kill you, what's not to like?
Finally, I wasn't expecting much from the The Twistettes (top pic) purely from the name, expecting something a bit retro, but the two Glaswegian sisters proved me wrong.  It might have been punk by definition but the gloriously distorted bass and pounding drums created some great grooves.  The vocals were the real strength though, great powerful melodies and chorus hooks.  Again, broad smiles all round from the engaging performance, I'd definitely check them again.
Warm up does exactly that in fine style, shame I'm left hanging by not attending the rest!