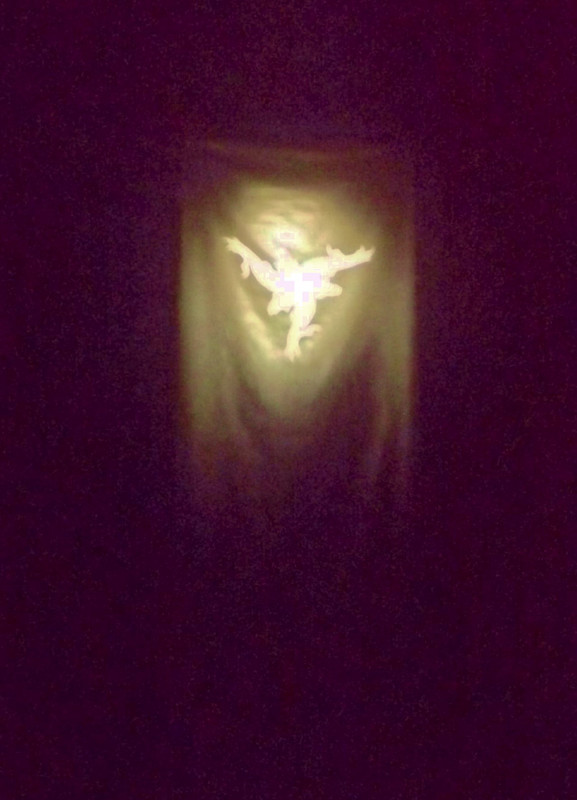 In Bruges, I was already impressed (I had grown up on a farm…).  A weekend break to the beautiful medieval city/shithole had already involved lots of gay/strong beer, culture/old shite and other quotation opportunities but our main draw was a chance to attend the Church of (Amen)Ra in their homeland.  A sold out show as part of a larger eclectic music festival over a few days, this would be my first chance to catch the haunting and crushing post metallers again since their release of their "Mass VI" album.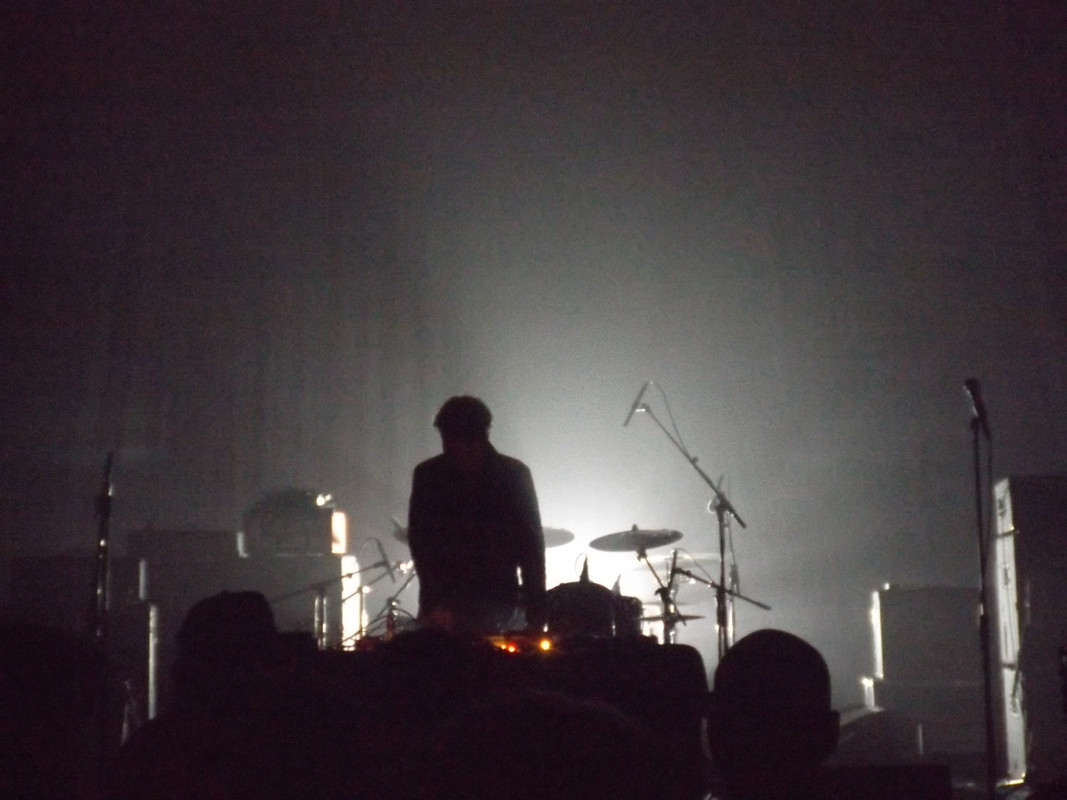 After a bit of a problem finding the venue that was nothing to do with the 11% beers necked on the walk out to the edge of the city centre, we were in early doors to get our beer tokens stocked up and soak up the atmosphere.
A spacious big hall already bedecked with ritual banners with the Ra's crow symbol, and soon enough the low-key commencement of the ceremonies.  I think I knew a few Helvete's (including a Jamie Sleep Beggar side project), but not this opening act.  One man and a table top of electronics, initially starts with sampled birdsong while he lights tea-lights to find his way in the darkness on stage.  Then things build with some electronic loops, and gradually a throbbing bass end that reminds a bit of Techno Animal.  The lighting on stage gradually increases as this goes on to so there is a feeling of rising intensity and atmosphere, but while he is occasionally manipulating the sounds he's also just standing back and letting it go at times, so I can't really see it going anywhere after a while, apart from me to the bar.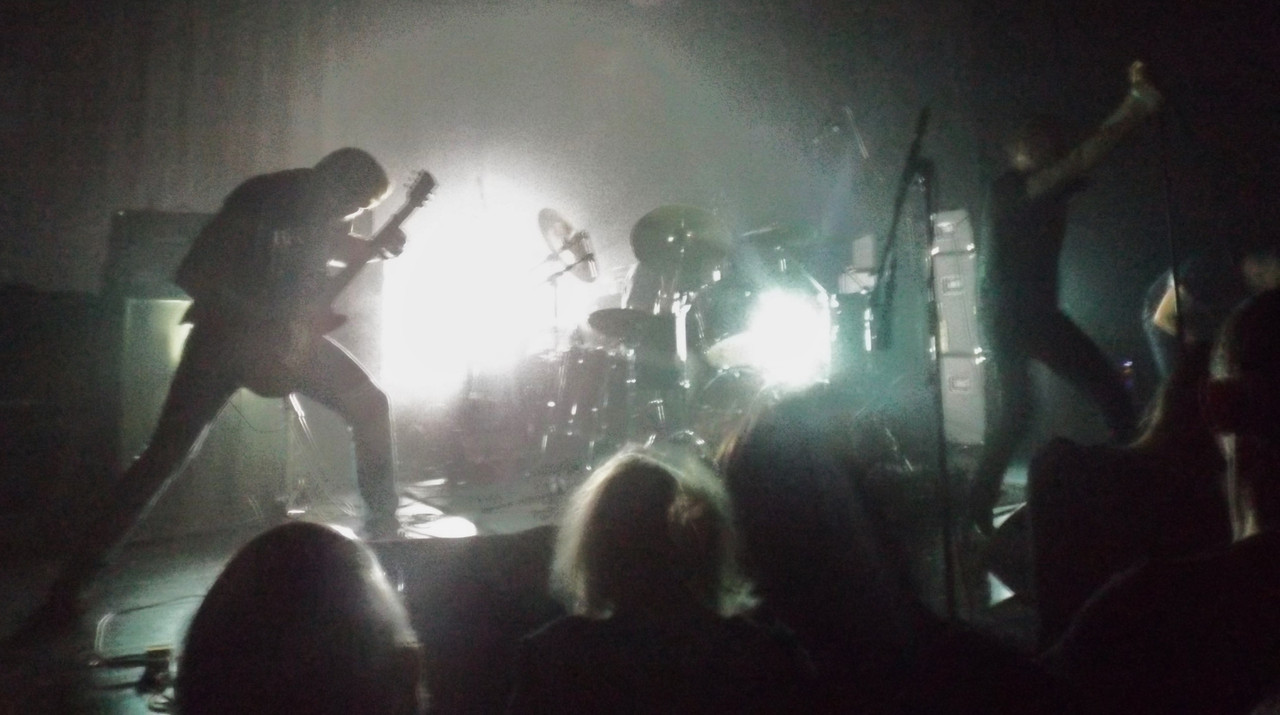 I knew Alkerdeel would be a different level of intensity having caught (and also unfortunately missed!) them at a few festivals over the years. A full band line-up, they swiftly erupt into raw and retro riffing onslaughts, a filthy blackened take on metal.  Singer, Pede rocks and strains against the mic stand as he harshly roars and shrieks, it is a ferocious performance.  And then they shift gear.  Instead we have a lumbering thoughtful structure, with more introspective vocals, before it kicks in again.
These changes keep you transfixed and guessing, but there is plenty of the pace to sweep you away also.  They reach the end with a jaw dropping and teeth rattling bass led number which is just awesome, definitely hits the spot for me.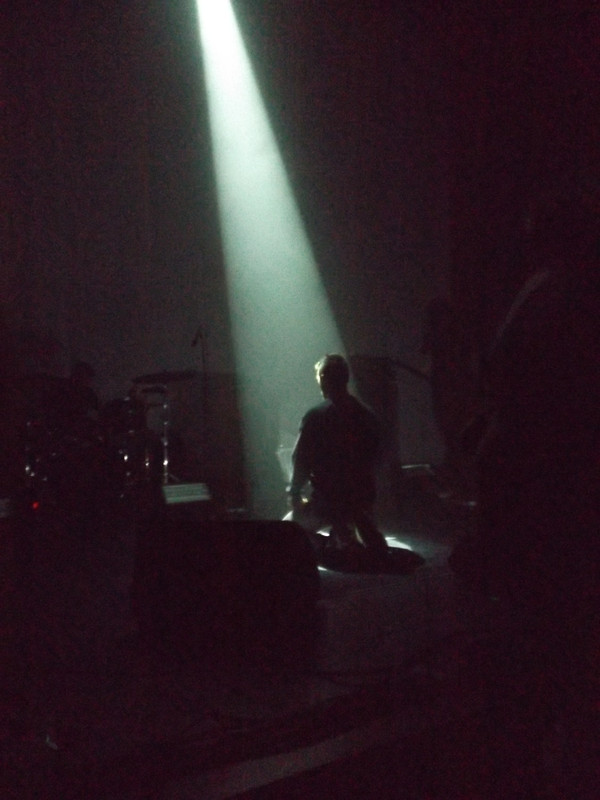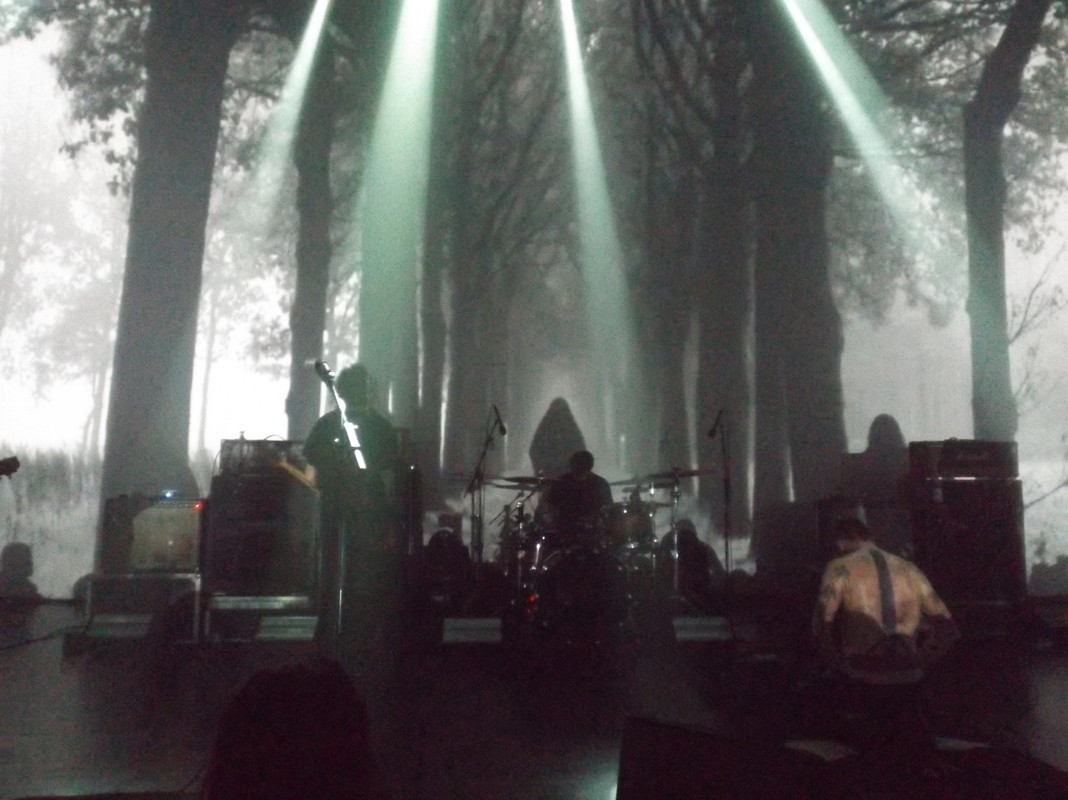 And to conclude, the usual sacramental procession of the Amenra experience.  The place has filled with whatever capacity it is, 6-800?, but we are still able to get a good central spot up front among the pretty sedate congregation.  Vocalist Colin kneeling in a spotlight, facing rearward, on the logo-ed rug (not available at the merch), him and the drummer making the clarion call rhythmically clanking metal bars together, and the gentlest of lilting guitar melodies building the anticipation.
I know what's coming, but honestly cannot prepare myself for the revelation and the apocalypse.  I know of no band better at the moment that defines the transition between the light and shade, the soft and the heavy, with such devastating precision.  They drop bombs.  Steamrolling, churning, coruscating riffs kick in with simultaneous strobe blasts that hit you in the guts, heart, and banging head simultaneously.
They are probably on the best form I have seen, a perfectly judged and uncompromising set that lulls you with the crystal clear, delicate passages and tears your soul apart with the cathartic, howling intensity of their punishing, earth-shaking ground out riffs.  All accompanied by own made visual backdrop projection that perfectly frames the experience and the focus, the natural views providing a cathedral for our sonic experience. They leave with acknowledgement but without ceremony, and a projected message that I have translated by a local, something like everywhere and all the time?  I hope to find them there again!