Agrotoxico, The Restarts, Emissaries of Syn, Tout Suite, Sonnet 13, Better Reality
photos by The Peaker
The boys from Brazil to Bolton, via the Czech Republic and Rebellion in Blackpool.  I'd only just seen the hardcore punks for the first time in their 25 year history last week at Obscene Extreme and now had the opportunity not only to see them up close and personal but support them too.  What a time to be alive/deaf!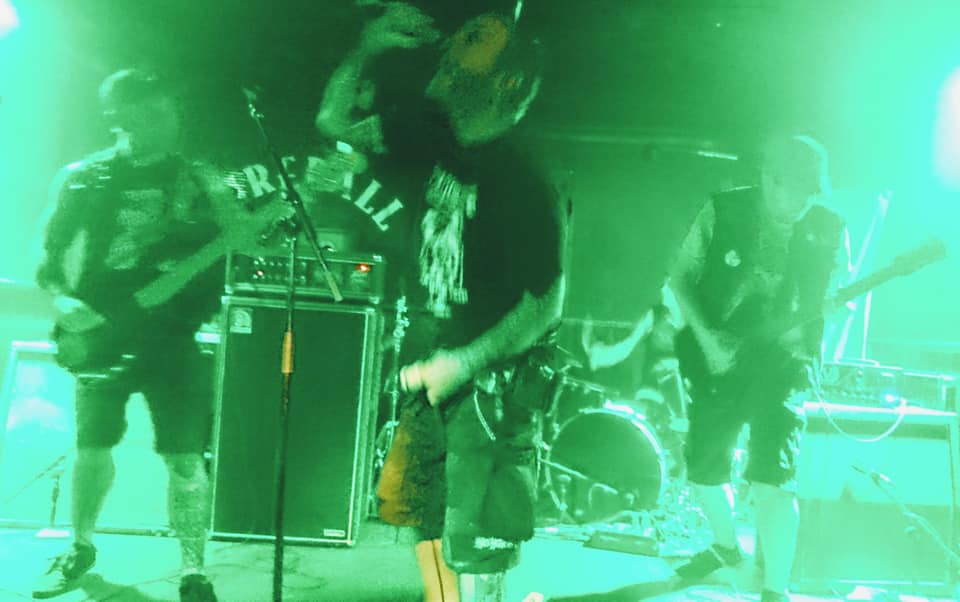 Our invitation was extended by "Nice" Myke from Better Reality (above) among others, and they got the show off to a fine start.  They've only just got together recently and rushed a demo off, but fact is there's a load of experience from other bands across the North come together and they've hit the ground running.  Raw filthy hardcore delivered with humour, there's a great melody beneath the fury, underpinned by some great driving drumming from Leah.
Sonnet 13 (below) also have some providence from Manifest, and have a great bouncing hardcore vibe, with fast paced, enthused vocal delivery.  Nice line in multicolour CD's too!
Tout Suite sadly inform us this is their second to last gig, although they are already involved in other projects, so we savour their fast and furious 2-piece punk, well, 3 piece if you include the chicken.  Cheers for your efforts lads!
Emissaries Of Syn (way below) blast through a 20 minute set, sound is massive and response is good and it's always a pleasure to be here.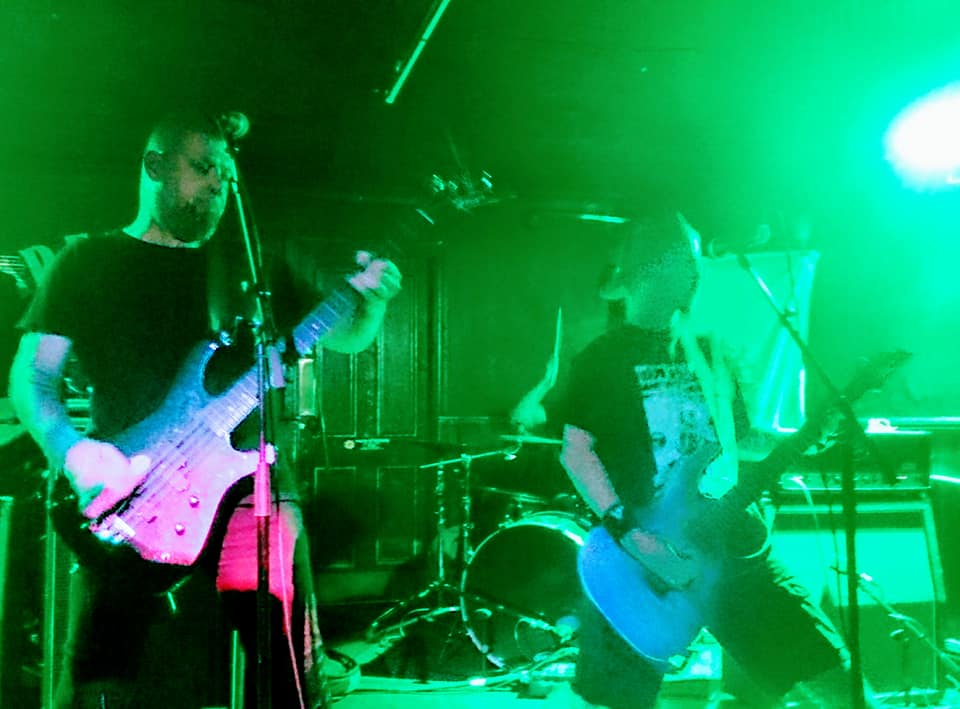 The Restarts from London were also returning from Blackpool and it was nice to hear them also talk about the contrast from the big event to the "heart and soul" venues like this that are the backbone of the scheme.  Pretty definitive street punk, with occasional skanking breakdowns, but the core of it is hard hitting, snarly but melodic punk grooves
The headliners are a force of nature in the cramped conditions, heavy distorted power but still with great catchy vibes.  The way they share their vocals (and mikes for that matter) between the three up front also keeps it fresh and full of impact.  They explain the social grievances that are well known at their home and beyond, and deliver their response with passion.  Fully appreciative of the intense reaction too, knowing that these club gigs are where the energy connection is strongest, we are even treated to an encore too.
All in all a great sweaty celebration of hardcore punk and a reassurance that no-one is too big for their stomping boots in the festival season!