13-14/7/18
Godflesh. In. A. Shed.  What a giddy sensation of disbelief and anticipation this remarkable prospect held for a fanboy like me.  Have seen one of my favourite bands in sweaty clubs and huge festivals but there was definitely going to be something special about their headlining this weird and wonderful congregation for the senses in the wilds on the edge of Windermere.  I'd only learnt of the event in recent years, and they also host a black metal themed one, and with the urge to encounter the new all the time, me and the missus and assorted other booze headed up after work on the Friday.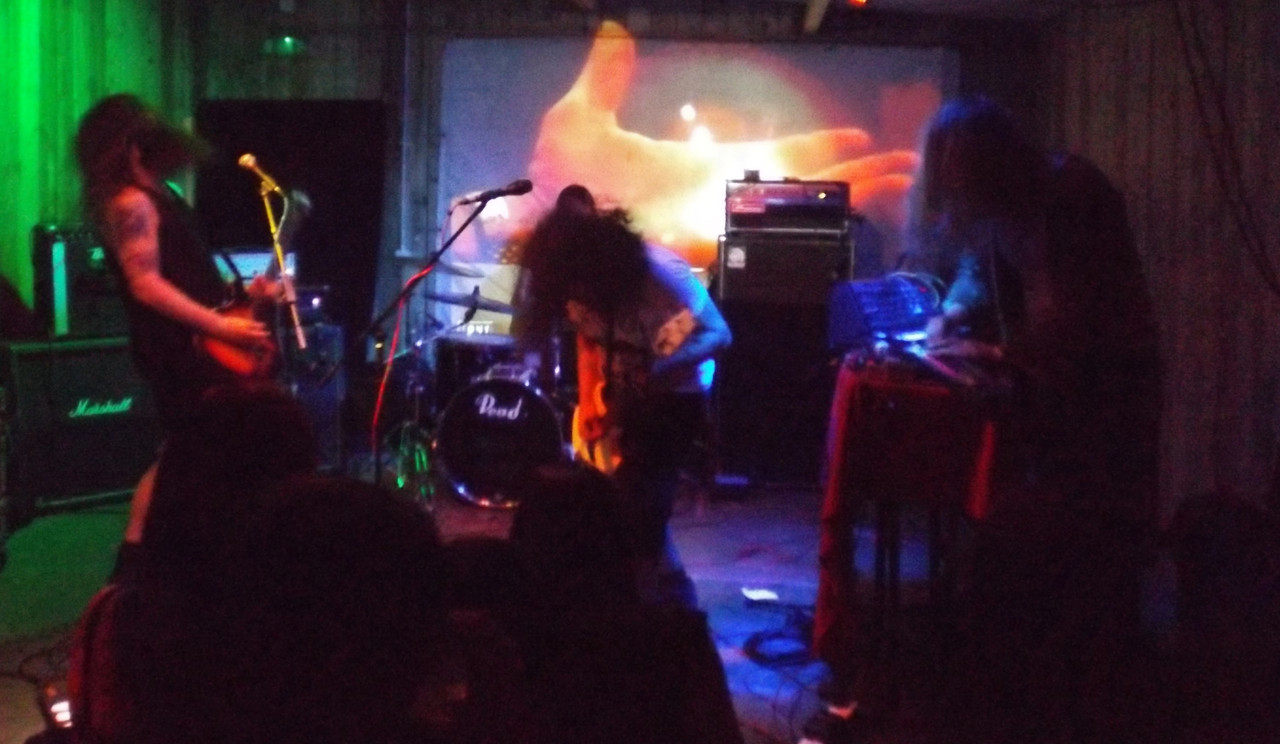 The summer continued to beat down as we found the site and picked a camping spot in the scattered woodland overlooking the lake, already an amazing vibe.  After suitable refreshment preparations we had a handy footpath directly down to the event space.  Lots of folks milling about already, old punks and extreme metallers mixing with hippy space cadets in perfect harmony, but can't be more than a couple of hundred in total making for an intimate occasion.  The garden party outside still has an ear and half a view to the sole indoor stage, in the aforementioned shed/barn where we can also sample extensively the local brews and ciders.  The sultry early evening entertainment comes from C-Drik and some electronic drone and break beat aural onslaught, followed by late replacement Lushworker producing huge ethereal drones and loops from his guitar.
The first and main full band of the evening is the jovial Buckfast powered chaps down from Glasgae, The Cosmic Dead (above).  Massive overdriven psych waves and freakouts with repetitive vocal chant/rants, the core of the two front guys added to with the drummer from Disclose and an electronics madman from Girl Sweat I recognise from a solo gig in Leeds.  Its heady stuff indeed.  And to finish this first night a taste of the rituals that are rumoured to be a highlight of the events.  The collective The Seer (below) provide a haunting/curiously cajoling cacophony of interwoven female voices, sounds and streams of consciousness, with a cello and fractured drums and electronics deviating on all tangents.  Then the performance becomes all-encompassing as they blend into the crowd anointing foreheads, masks are donned and we process out to pond and woods with fire and wine to embrace the night.  And be berated by Barry the site owner for the "fornicating bastards" we truly are.  You can take it with a pinch of salt but also you will not have experienced the same so that to me is good.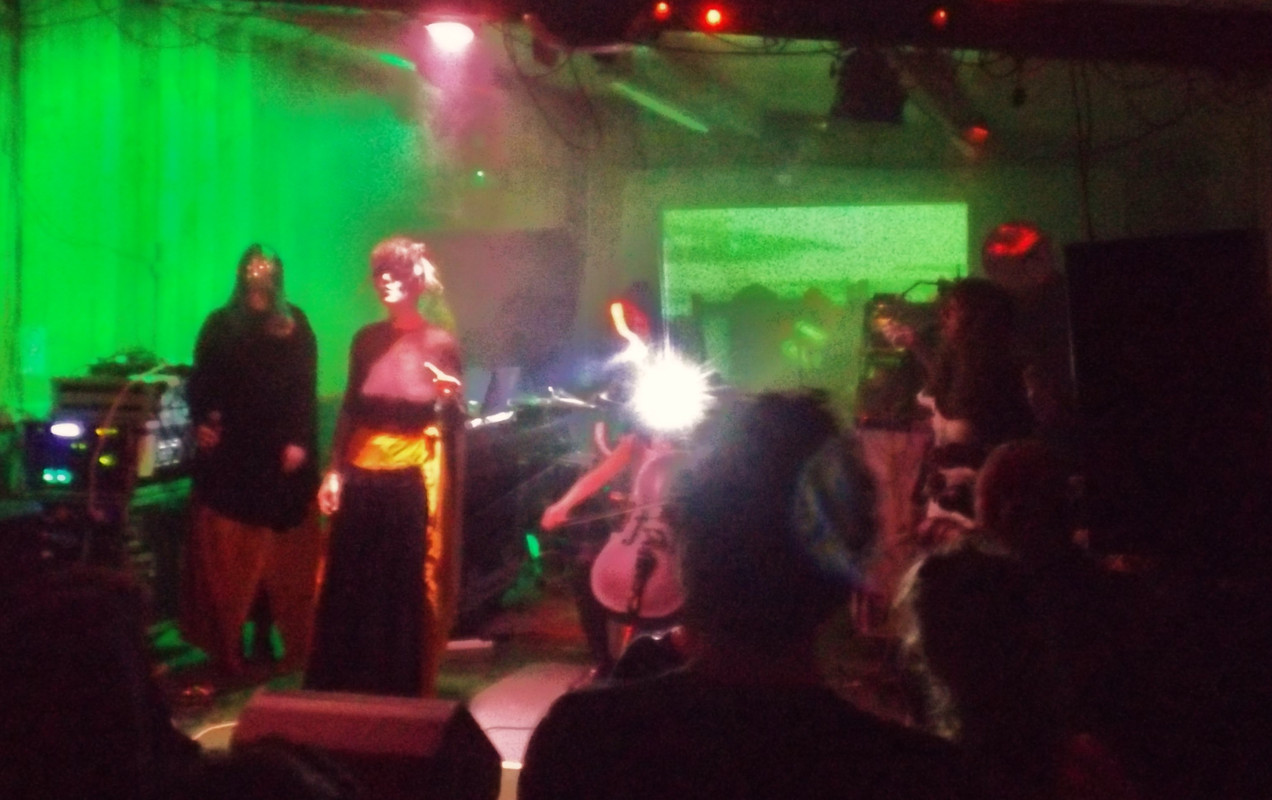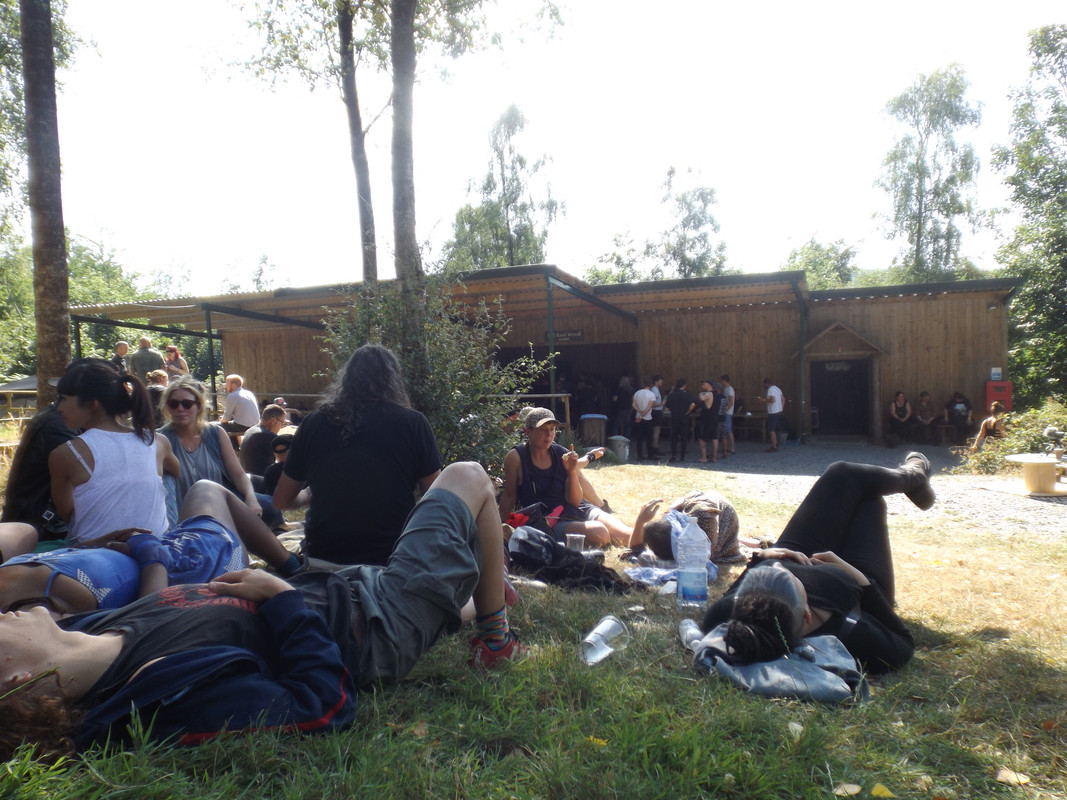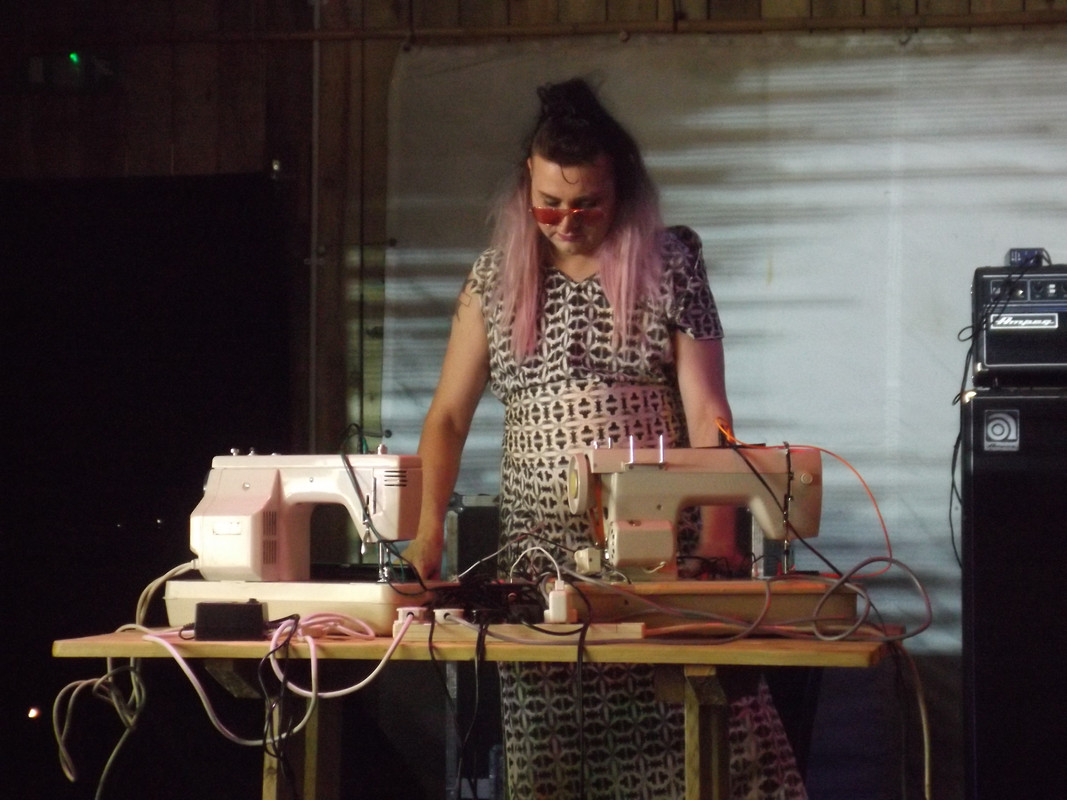 A healthily balanced morning swimming in and rowing on Windermere, waving to passing stream trains for help, drinking the summer via homemade elderflower champagne before we relax into the afternoon's delights.  First music is from the Vibracathedral Orchestra, kind of jazz but not as we know it, Jim, as the skilled multi-instrumentalists produce a free-form multi-layered melange of experimental noise.  Keeps the attention as you don't know where it's going next.  I laughed out loud on my return for the next, Needle Factory, (above) at the innovative inclusion of two sewing machines integral to the creation of warped out electronic brutalism.  It was genius, my only complaint being the occasional moments where the frequencies and looped beats hit the spot they quickly shifted on to the next array, more of a patchwork than a designer creation.
I recognised the singer from Cattle as half of Soft Issues next, anything but soft.  Some of the harshest noise yet, thunderous bottom end beat brutality with despairing screamed mantras over the top, some of the darkness of Whitehouse resurrected.  We had a breather/drinker listening to the thumping techno rave of Autumns from a distance before returning for Melting Hand.  An offshoot from Terminal Cheesecake, they are not fallen far from that freaky tree, capturing the same nod inspiring psychedelic grooves.  The addition of a veiled vocalist for the middle section of the set really adds an intensity.
Seen a lot of Cattle  (below) recently, not just in the countryside, but it's a good job you can't get enough of a good thing.  Double drums and distorted bass, hypnotic complex rhythms overlaid with more haranguing vocals and wild electronic washes, it's one of the liveliest performances and reactions yet.  Mun Sing give us another techno interlude, one man at work on his mixer, before the main event and Godflesh (top).  I had already taken the opportunity to corner them in the field and discover that while combining business and pleasure with a family (and dog) holiday up here, Justin and Ben are inextricably linked to Wales now through living here.  Inspiration for similar events in our neck of the woods!  When they got onto their evening shift it was up close and personal and loud as hoped, punishing industrial post-metal of the finest pedigree, grinding bass, the effected guitar, machine beat power and raw/soaring vocals al keyed into together to a perfect wall of noise from the off.  What was also a pleasure was they played an entire set that I hadn't heard despite me catching them multiple times.  A proper trawl of back catalogue obscurities blended with first chance to hear tracks from the last among equals new album "Post Self", fresh for them and for me too.  Completely drawn in and banging to the banging rhythms, superb.  A wind down with the much more gentle vocal and cello ambience of Grumbling Fur to finish, and then shop is shut up and we retreat into the trees.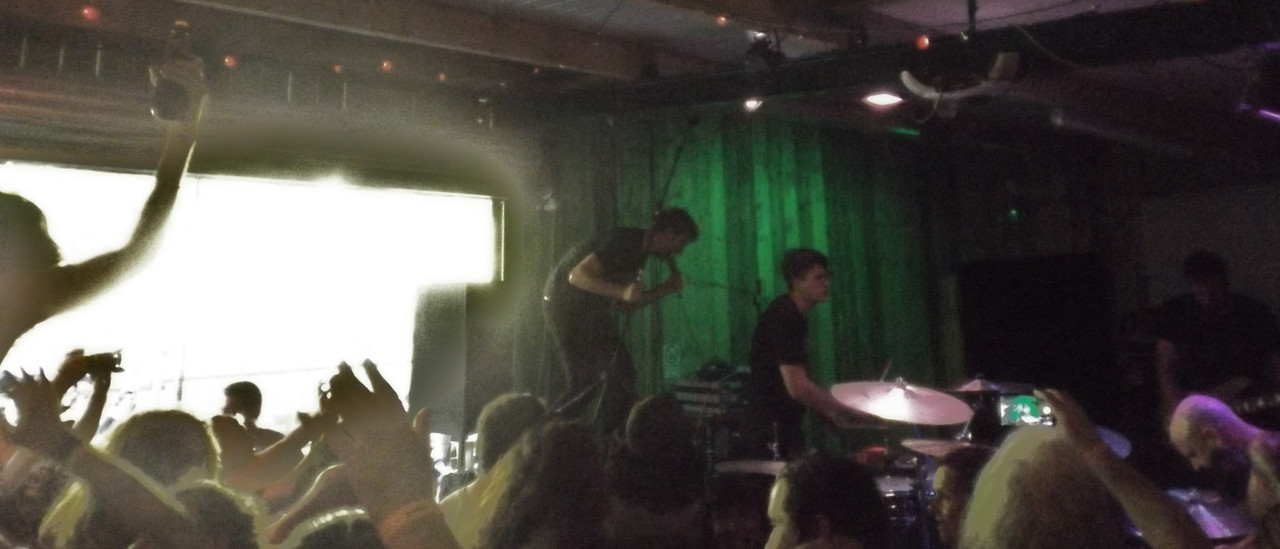 What a marvelous event, the setting, enhanced by the weather obviously, but a great community vibe of open-minded music and experience, join the forest cult!