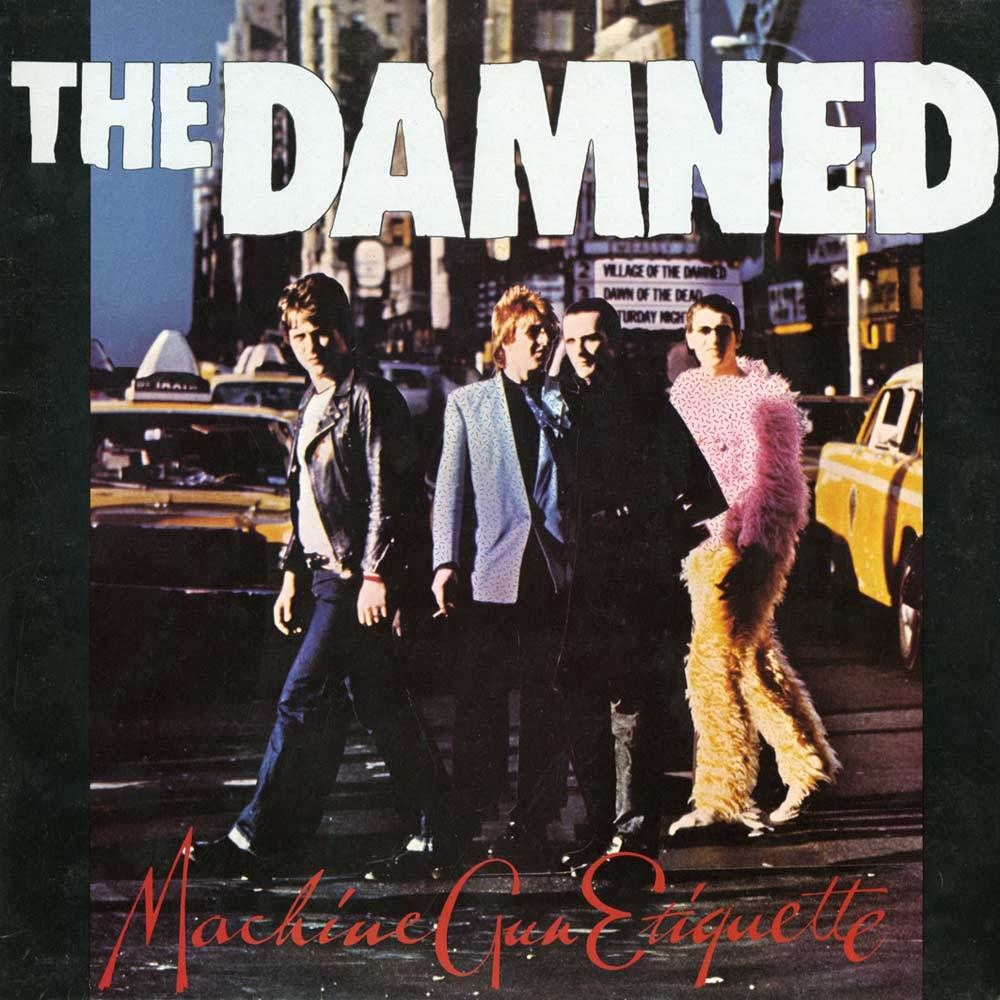 I regret asking the question now as I have to answer it myself too. It's an open question… No rules; could be all time, could be current. And I only ask it because whenever asked, I immediately reply 'Machine Gun Etiquette' by The Damned every time. But is it? If I really thought about it?
Currently I can't stop spinning 'Natural History' by Dope Body. I played and still play Anti-Nowhere League 'We Are The League,' Placebo 'Without You I'm Nothing,' Bauhaus 'Burning From The Inside,' Dead Kennedys 'Plastic Surgery Disasters,' Super Furry Animals 'Dark Days / Light Years' – The list goes on and on, and like Adam Walton and John Robb said when I asked them, 'One album? Absolutely impossible, sorry.' The miserable twats ha ha.
They of course have a point, but for me I keep returning to 'Machine Gun Etiquette.' For it's urgency, it's power, the musicianship and the craft of the song writing. The sheer blast of the opening three songs, Love Song, Second Time Around, I Just Can't Be Happy Today. The subtle Elton John-esq opening of Melody Lee,  the pure brilliance of Plan 9 Channel 7 (probably my favourite song of all time). Liar, Smash It Up, These Hands, Noise Noise Noise, then Anti-Pope and Looking At You with those brilliant free-form punk bits in the middle… Oh my, what a great album still after all these years.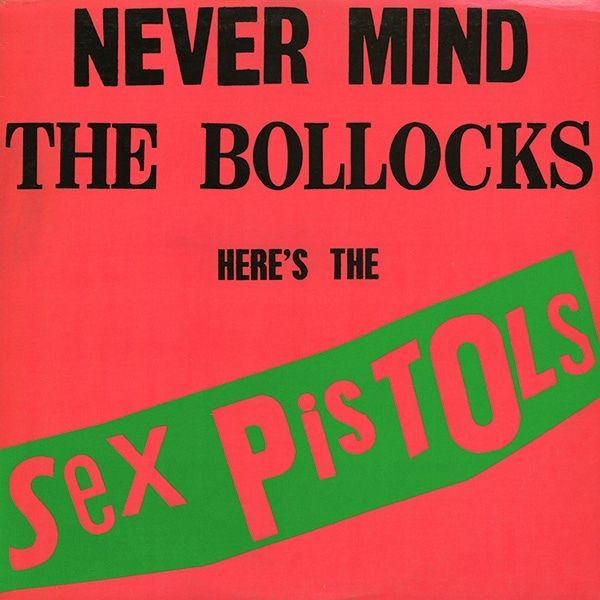 I put the question out…
Paul Hammond was the frontman of Psycho Sexual Sex Terrestrials and GMX Stuns in the 1990s, he is still active today in the world of remixing, and has just released a new single as one half of Zombie Dub. As an avid record collector, he had this to say.
'Pushed for an absolute fave and the one which impacted my life it would be 'Never Mind The Bollocks' (Sex Pistols). It came out in 77 and though I have albums I love just as much made after this, this was THE one for me.
I was still at school when it came out and I loved everything about it. The sleeve, the word bollocks, all the swearing it was so anti everything. I loved the riffs and guitar sound Steve Jones had, I still try to copy that sound and style in my own music. The Bollocks was different to everything at that time and kicked everyone and everything up the arse, musically it still stands up today.'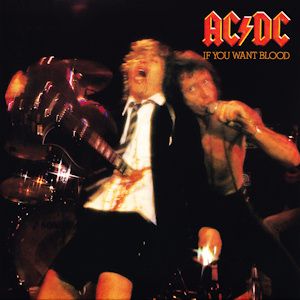 James Phillips is Bangor's hard-working promoter and plays in Bum Sting Spiders, and previously bassed the nights away in legendary band Burnham Burnham.
He said, 'Very difficult. There are about fifty that I might pick depending on my mood at the time, the weather and what I've been listening to recently. On a cold wet morning in Bangor, tired and a bit hungover after a gig, I can only go for the first album I bought with my own money. The music was great and my Mum hated the cover. What more could I want at 14? AC/DC 'If You Want Blood… You've Got It."
A little later he added, 'Just to show how tricky it is. It's several hours later and if I gave an answer now it would be New Model Army's 'Thunder and Consolation' because I've been reminiscing about the times I've seen them live and I can't think of an album that tops it for observation, bitterness and joy. (I'm no longer hungover).'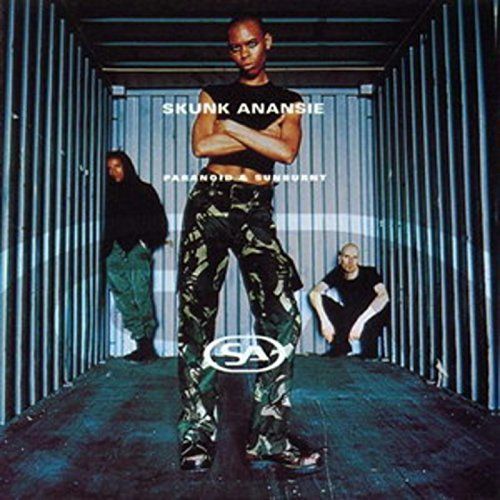 Steve Coxon is the man behind Denbigh's stoner-thrashers Bad Earth. This what he came up with.
Favourite album – Skunk Anansie, 'Sunburnt and Paranoid.'
This album was brought to my attention in 1999 by a good friend and colleague whilst working abroad for a very well known sports clothing brand. At that time I was facing some very stressful career choices and had become very jaded by the corporate politics surrounding me.. I found out quite quickly that people are not always what they seem and that trust was rarely something that could be relied upon…it was clear that people have their personal agendas and are willing to sacrifice comradery for personal gain… I became very bitter at that time. I chose to take a work opportunity back in the UK and found myself moving to North Wales.
On my last day abroad I did the rounds and said my goodbyes to the remaining people I still had respect for. As I walked away I was handed this CD and was told "When you are feeling pissed off, play it loud".
Some weeks later, I started my new job and found that the political environment that I had endured whilst abroad was equally matched by the new environment. On one particular morning whilst doing the 35 minute commute, I happened to open the glove box where upon the Sunburnt & Paranoid CD fell out, as if being magically delivered by some paranormal postman.
I remembered the words that my good friend had said on my departure and slipped it into the CD player…OH MY FUCKING GOD!! As the opening riffs to Selling Jesus made the speakers in my 2 litre Ford Scorpio rattle like a very vexed Diamondback, everything became suddenly clear and I knew what he meant. I took the lyrics to this song to be an attack on commercialism.. a direct shot in the arm for how I was feeling. The irony of this being that on this morning when feeling particularly unenthusiastic about going to work, I actually arrived 10 minutes earlier due to the manner it made me drive.
Outstanding tracks for me are I Can Dream and Weak As I Am. I love the production on this album. Skin sings like an angel wielding a flick knife and is captured in a pure and crystal clear recording. I don't get as pissed off with my employer as much as I used to now, mainly as I'm self employed, but I still play the album and it reminds me of dark times illuminated by this body of work on my miserable journey to work.'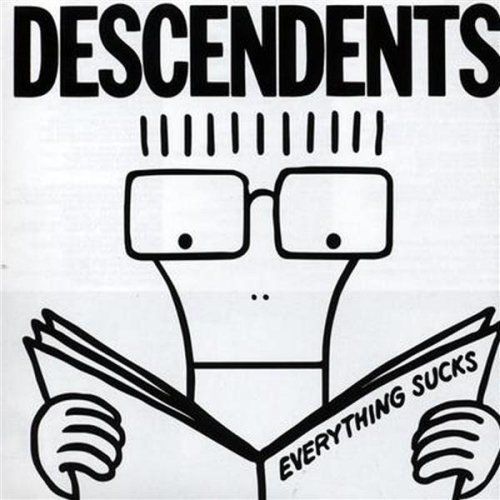 Steve Brute is the bass bastard in Spam Javelin. Previously he was in The Cox and Global Parasite.
'My favourite album is Descendents – 'Everything Sucks'
I love this album. Great lyrics and some of the best musicians playing great, catchy pop punk. You'd think my favourite album would be a hardcore album. But, I chose this because it's always stuck with me, through bad times and great. It's an instant pick me up for me and I have to listen to it a few times a week. In fact, I'm going to stick it on right now…'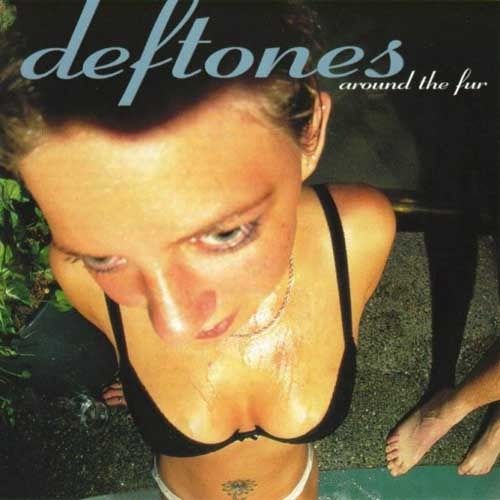 Gwion Griffiths is Spam Javelin's drummer and is also collaborating with Nexus Empire, having also played with Vices.
'That's a difficult question to answer! I'd say 'Around The Fur' by Deftones because when I started listening to rock music it felt like you either had punk or metal. That album was so different to anything else I'd heard before and it's stuck with me ever since. Be Quiet And Drive is still my favourite song of all time and I doubt any band will change that.'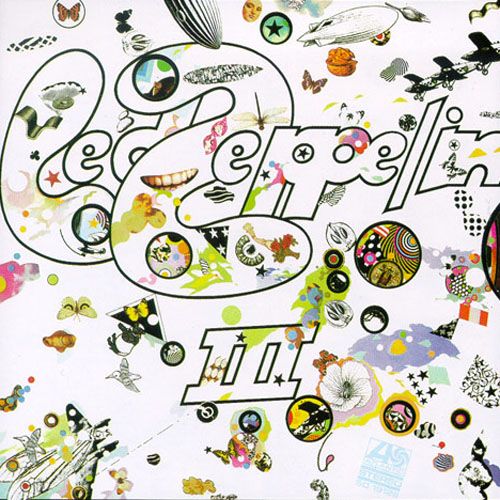 Stace Cohen fronts her own off-the-dial-folk-band, here's her input.
'A few years ago would have been 'Stacked' by Senser, but it has kind of really dated. Not the sign of a classic.
So it has to be 'Led Zeppelin 3' for the longest duration, or maybe a whole made up compilation album as a playlist of mainly 60s psychedelic stuff…Jefferson Airplane, Grace Slick, 13th Floor Elevators, Pentangle and Vashti Bunyan's demos maybe.'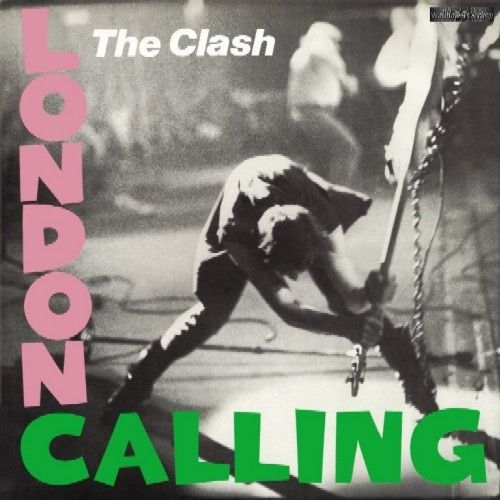 Former Emily band member Mark Williams is back in the news on the back of the band's retrospective album due out this year (minus their Creation Records output).
When pressed, he said, 'It would be more fashionable to say the Velvet Underground, The Fall or Captain Beefheart. All of which I like but if I am totally honest I would say it's the Clash 'London Calling' due to it's upbeat feel and mix of punk, ska, reggae, blues, jazz all of which opened my mind to different music. As a teenager, the politics of Strummer was influential on me and holds true to this day. The art work is great and it's a double so would be good on a desert island as it would last a long time. I always find it up lifting to listen to as well.'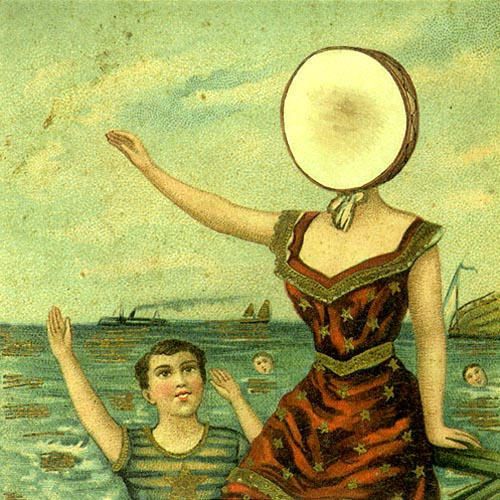 Mr Huw plays in Mr Huw. He used to play in Kentucky AFC. He hates bad parking and love climbing mountains.
'Oh bloody hell. Tough one? I keep going back to this one when some one asks… Neutral Milk Hotel 'In The Aeroplane Over The Sea' I love the way it's recorded and every song on it is perfect. It never gets boring to listen to. Apart from 'Appetite For Destruction' or Metallica's 'Black Album,' which I played to death as teenager. 'In The Aeroplane Over The Sea' is probably the thing I've listened to most. If ever an album could be a 10 out of 10, this is one of them.'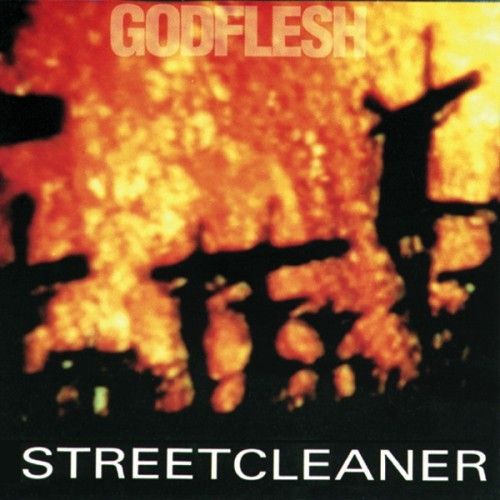 Link2wales writer Mark Watson-Jones is also as member of Emissaries Of Syn.
Godflesh – Streetcleaner. 'Despite being already immersed in heavy music the literal impact that this grinding steamroller of biomechanical riffs and beats had was tangible. Didn't need speed, didn't need technicality, just visceral power. I had the dawning realisation that it wasn't about "music" any more, it was about "sound" and I was perfectly happy with that.. enough.'

Rhyl promoter Steve Rastin simply said, 'Cut by The Slits. 37 years old and there's still nothing else that sounds remotely like it.'

Andy Garside is the beauty (if not the brains) behind DrumWithOurHands record label in Wrexham. He also slaps bass for Mechanical Owl.
'Damn, just one?! That's really hard to pick mate… …but, one LP has been a constant audio companion to me for over 30 years. This Mortal Coil's 'It'll End In Tears' (4AD 1984).
A stunning collection of covers (and a few originals) beautifully reinterpreted by a who's who of 4AD artists of the time. I just love the atmosphere of this LP and I have never tired of it or thought it sounded outdated or out of place in the 31 years I've been listening to it. Dark, introverted and uplifting. Perfect!'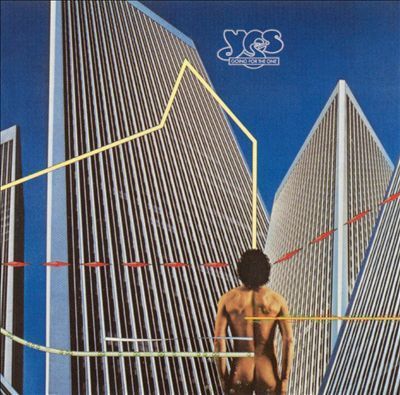 Dewi Llwyd-Evans is also known as DJ Fflyffilyfbybl, I might one speak to him again ha ha…
'Ok here goes…gulp…promise you'll still talk to me?! Going For The One by Yes.
I won't win any credibility points and my "ground zero 77" punk mates will be appalled, but for me the sheer joy, musicality and brilliant song writing of this album shines through in the immaculate playing and fantastic singing. I know every word and note but still find new things each time.
And here's a true story… As a teenager I chose a family holiday destination so I could go to Montreaux and mooch about all the haunts listed in the sleeve notes, in doing so I met the love of my life and we're still together 36 years later – this album literally did change my life!'

And last, and most definitely least (ha ha)… The much travelled Efa Supertramp who released a great solo album last year and toured it throughout Europe by hitch-hiking. She smashed onto the scene fronting the teenage punk band Stilletoes.
'Asking what someone's favourite album is, is such a broad question that I've had to narrow it down for myself, to my favourite recent album. I also wanted to consider something that I find relevant and inspiring now, because a lot of the music I listen to is made by people from different generations to myself. Therefore I've chosen Perkie's 'Time Machines', 13 beautiful piano pop punk songs, which all make me feel inspired and like there is some hope left in the world. They are cute but angry songs, her voice is unique and speaks to a generation of young people who feel displaced by their peers who live to shop, eat McDonalds and watch X-Factor. Her song subjects range from animal rights, to love, to anti-facism, and growing up. When I first bought this album I listened to it on repeat, like my 14 year-old self always did 10 years ago, but these days it's rare for me to get as obsessed with an album. Perkie has been touring the UK and Europe tirelessly for the past few years, making a name for herself and every time I see her play live, I fall more in love with her amazing songs. As the title track's lyrics say, "Records are like Time Machines" and I know I'll continue to love these songs for years, and I've even bought it for my friend's 12 year old daughter and will probably buy it as a gift for many more people because everyone needs to hear it and be inspired by her amazing songs about life & politics.'
(Of course, Perkie is not on Spotify…)
Enjoy…!