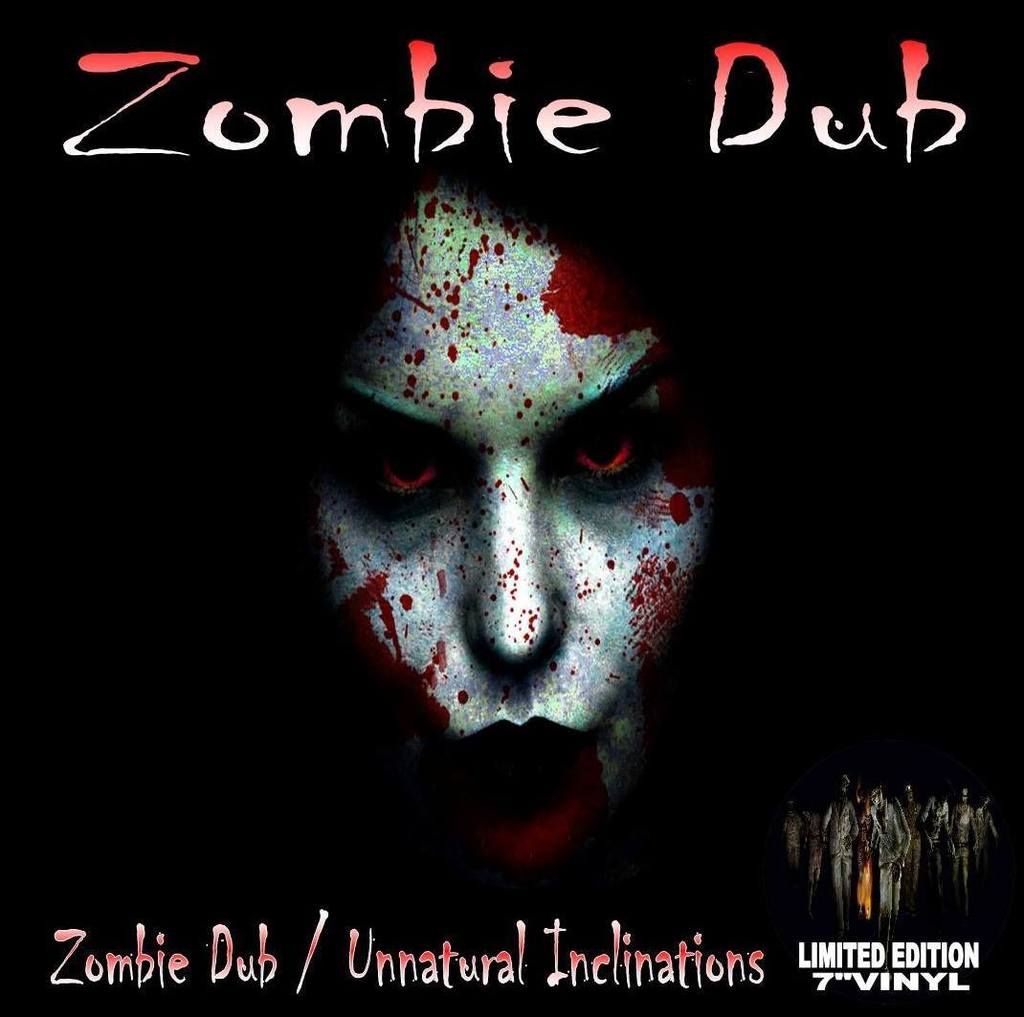 Zombie Dub – are an on / off / Shooman / Hammond / Bangor / Rhyl collaboration who have remixed, remastered and re-released 2012's self-titled single Zombie Dub.
The blurb states 'Limited Edition 7″ Clear Vinyl' – so limited, that both copies have sold out!
Yep, that's right, two copies were pressed…
Whereas even Sex Pistols' God Save The Queen on A&M Records is more widely available and passes hands for hundreds of quids, it's highly doubtful Zombie Dub will do the same. However you do have the opportunity to be one of 100 people who can download it for free as from Monday 18th January from Paul Hammond's Soundcloud page.
What you'll get is that instantly recognisable electronic dance beat that is Hammond's trademark, overdubbed with Shooman's dark and disturbing vocal. I particularly like the lo-fi feel to the backing that adds to the doom. Where a cynic could cast a corny eye over the whole thing, there's nothing corny here. It is simply a great single!
The flipside is a more upbeat version of Unnatural Inclinations, featuring Zoe Price on vocal. The original version came out at Christmas in German as the B-side of Zombie Nativity.
Anyone for brains…?