Brython Shag have no right to exist, let alone make music as good as this. Hailing from Blaenau Ffestiniog, where pterodactyls still circle in the sky and the locals really are Gogs that live in caves, they not only make a fucking incredible noise they've also made one of the best albums I've heard in years.
I've eagerly anticipated this record since seeing them live at Hen Cob in Bangor almost two years ago and likened them to MC5 fronted by a car crash… I still stand by that statement, and on stage, Brython Shag are a band to behold… Thankfully they won't let you down on this record either… Although I nearly had a turn when I heard the second track Pink Tu Mewn that starts a bit weak and goes into a rap… 'Oh bollocks' I thought, 'They've fucked it up trying to be too eclectic.' This however only happens on this one track, and yet it does work!
The rest of the album has that great Wayne Kramer feel to the guitar from Gai Toms that compliments superbly written and produced songs, void of clichés and full of rock and fucking full of roll. You are quite literally spoilt rotten as song after song (all eleven) dishes up a dessert to die for. I CANNOT WAIT FOR YOU TO HEAR IT…  You need this in your life. Even if it's only the coda in Afal ac Efa or the gutsy heart on the sleeve vocal on Bywyd Ei Hun. Or Dwnsia ne Granda with it's cool bass-line vibe running through it. You'll pay your fiver on the door just to bop to this simply because a band like Brython Shag only come around once a decade or so…
Look on my works, ye Mighty, and despair.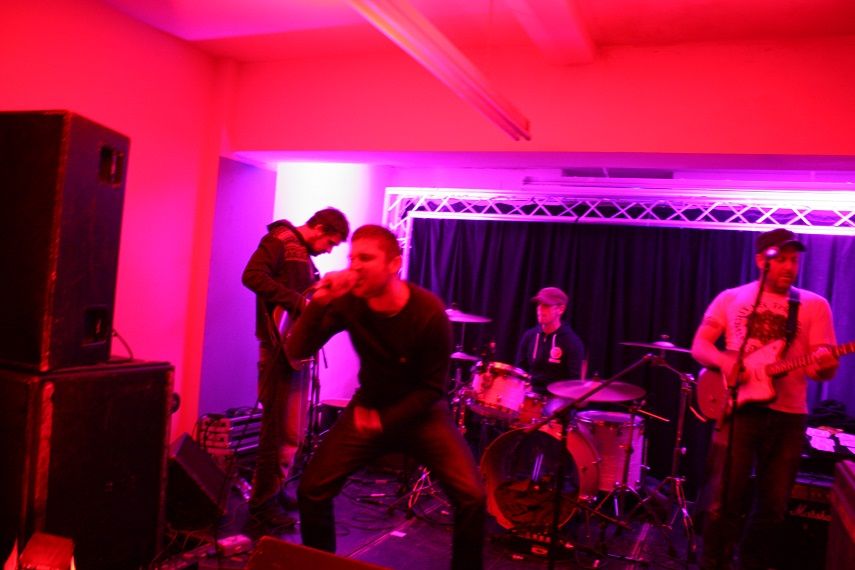 Even when you think Sbienddrych is going a bit wanky, they pull the rabbit out of the hat… Only that rabbit is Donnie fucking Darko, all crystal-meth'd up playing crazy golf in a slate mine on the outskirts of a rainy Blaenau ghetto. It's chanting at you, 'Things in Wales may not be right, but at least they're not far right…'
St David's Cross (Inverted) breaks the Welsh language mould as Ceri Cunnington's sleeved heart bursts in the English tongue. Usually I cringe on hearing a Welsh band traversing the lingual barrier, as I do when English speaking bands play the Welsh token. However, they pull it off with brilliance and quite literally save your soul with sound as it segues into the closing track St David's Cross (Reverted). It has such excellence as it weirds-off into a world of slate-grey techno-twattishness.
It makes this a proper album… I'll rephrase that: 'Brython Shag' is a classic album… This is serious stuff. You can randomly pull anything from it; like the instrumental bit in Teyrnged i'r Crys T and it's enough for you to go home stuffed to the gills having gorged yourself silly on this amazing piece of work.
Brython Shag is out 4th March.
Kill me now… 11/10