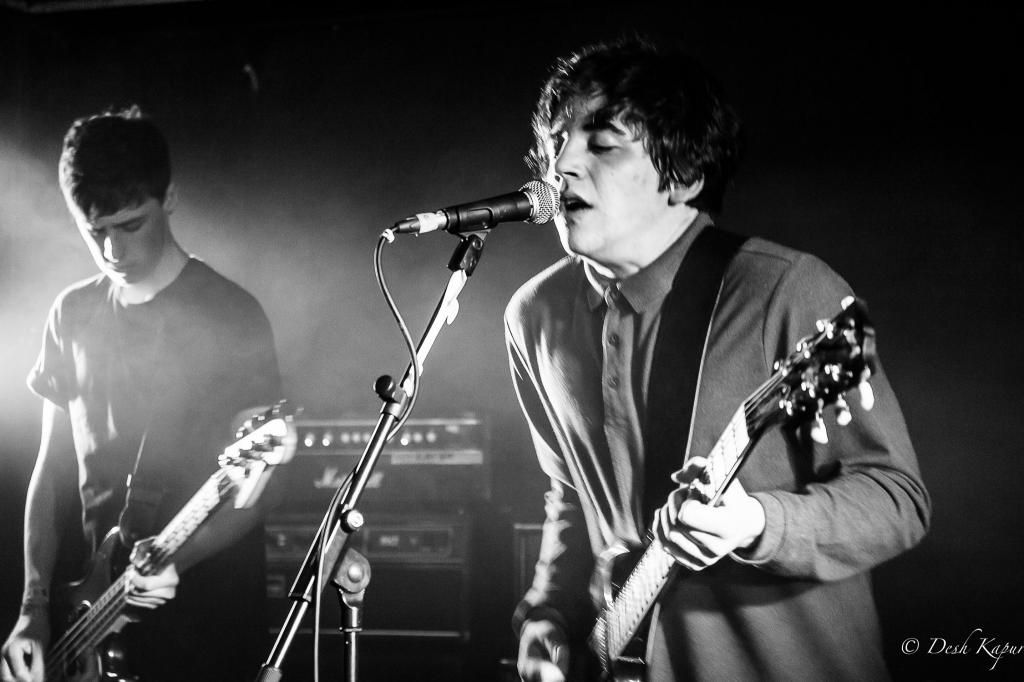 (pic above by Desh Kapur – check out his work)
Signed to Virgin as the record industry seems to have noticed that Catfish & The Bottlemen have rocketed to potential stardom (thanks to Island Records money), Pretty Vicious have leapt out of their cots in downtown Merthyr Tydfil and spaffed onto the scene with a bang and wallop. Could this maybe, just maybe be the start of another wave of waking up and thanking the NME you're Welsh..?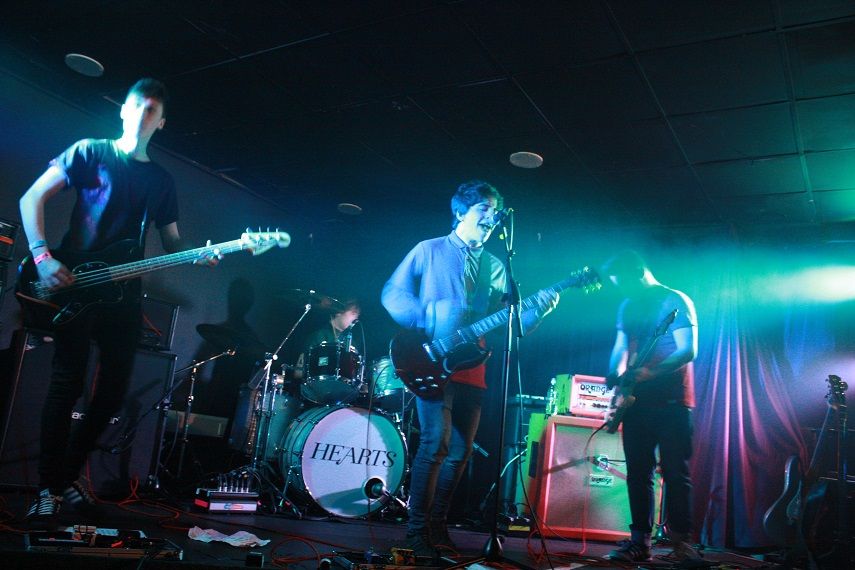 Pretty Vicious at the time of writing have one morsel of online music to offer… Cave Song streams across the airwaves in a well-versed passage from the Arctic Bottlemen songbook of how to make songs the media will love.
Bingo! They have not only gone and fucking done it! Cave Song possesses all the brattish qualities that a guitar-band-wanting public need. No doubt Virgin will polish them up, give them a makeover and chuck 'em on the Letterman show… Hope so… Take it while you can lads, be tabloid fodder, stick two fingers up at the safe syrup foundations Our Cowell has created and if you ever (God forbid!) play The Brits, don't be the nice guys, fuck 'em in the ear instead…

The problem herein lies is that Cave Song (on Soundcloud) is a misrepresentation of this fine band, and it was actually the weakest song in their set of raw power tonight – it's too clichéd.
On a mini UK tour with The Hearts, Pretty Vicious have generated enough hype to ensure a healthy turnout on a Thursday night in Chester. I did a drive-by gig again – ram raiding the Live Rooms with enough time for a quick catch up with The Alarm-man Mike Peters, catch tinnitus as the band thrash out their fine set, then wheel spun my way home.
Pretty Vicious, do what they say on the tin… They are pretty vicious for kids who still wipe snot on their school jumper sleeves. The opening track slammed out a massive sound – a huge riff lifted from Tainted Love, but there was no asking your baby where did your love go; nope, your baby was hit by a solid class-A wall of sound.
These timid looking lads with hand-held rocket launchers for guitars are rough diamonds – nothing like that polished track on soundcloud. This is loud and brash – Stooge style guitars, basking in a splendour of chunky riffs and unafraid to wander off occasionally – the crowd were immersed in songs they never wanted to end.
I stood there, mouth agape at the temerity of Pretty Vicious; how can a band so young and so new, write such great songs and sound so fucking good…? I don't need an answer…
It was a smash n grab raid on Chester it wasn't just pretty vicious, it was pretty fucking ace.


(pic above by Desh Kapur – check out his work)