(pix elliot capper + steve.f)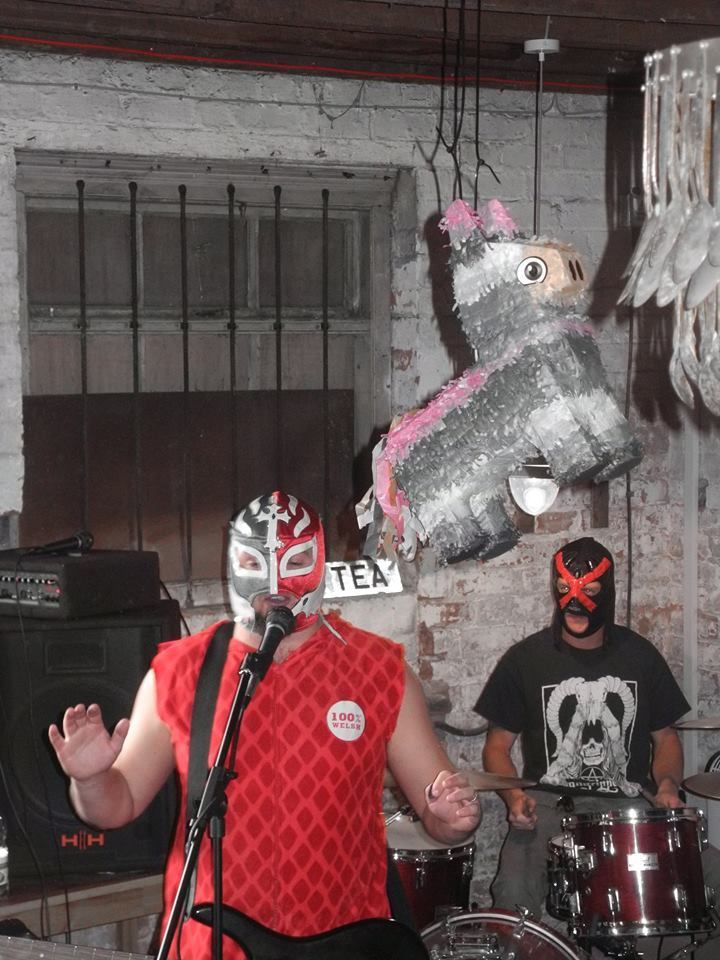 "Beautiful place, not a lot happens" is how I often found myself describing my home to other travellers in the dark heart of Europe recently, but we locals do know that with a strong wellspring of local talent, plus the urge of others to stir some life into the cauldron with some more exotic ingredients, things do bubble up to the surface every now and again. And when they do it can all turn messy!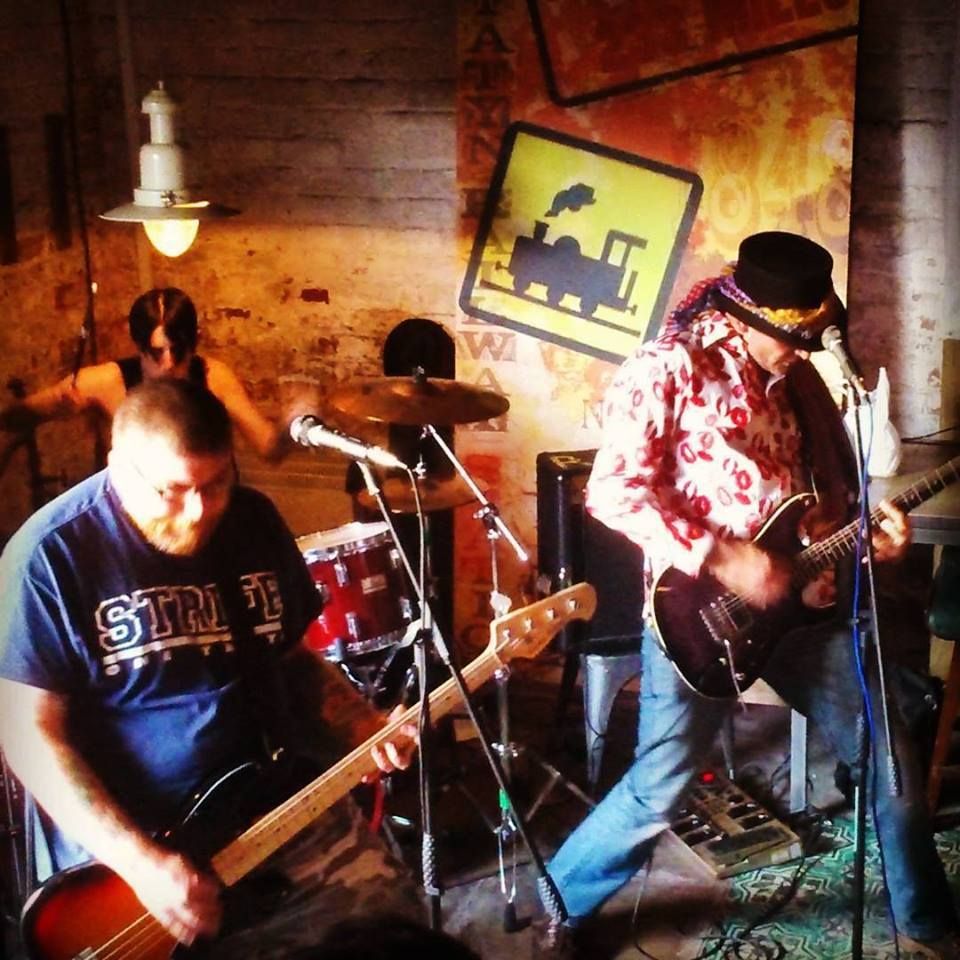 The latest destination of no choice is sunny Prestatyn and the barn/shed in the back yard of the Cross Foxes. It's a simple, cosy, set up, no stage and cobbled together backline and PA but there is a great turnout from the off even though this is not exactly the centre of anywhere. Folks have travelled far and wide for it, even if some of the expected locals haven't made it, just means the numbers could be even more boosted in the future? There's a big proportion of family and friends for our host here Mr Crud and the first outing of his new band Spam Javelin. Hasn't been long formed but with the added experience of Steve and Gwion they've hit the ground running, howling guitar creating a chaotic, raw feel to the pacey, rhythmic punk. With a raft of quickfire songs some stand out as better, with this productivity they'll be able to refine their set easily. Particularly strong ones for me were "Top Knot" and "How Can You Die…", the title track of their EP release. Bountiful swearing and humour make for a thoroughly enjoyed debut all round.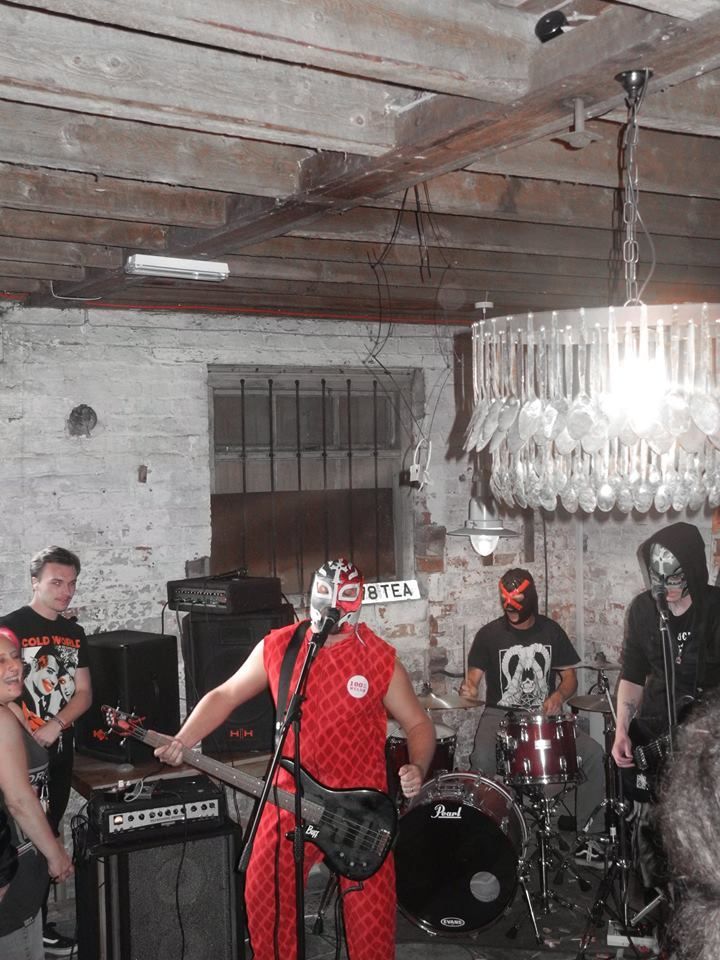 Not quite a first time but still early days for the local Mexicans, Los Muchachos, up next. I don't want to dwell too much on their murky origins for fear of falling foul of the cartels but in their luchador masks and costumes, they could include "El Chapo" in their ranks and we'd be none the wiser. He's certainly worked well on his North Wales accent though, as we are told tales of the problems of everyday Cambro-Mexicali life, to the tune of stripped down, detuned, thumping sludge rhythms. There something hypnotic in its deep, dirty, simplicity and delivered with dead pan humour and piñata action it keeps the fiesta spirit going.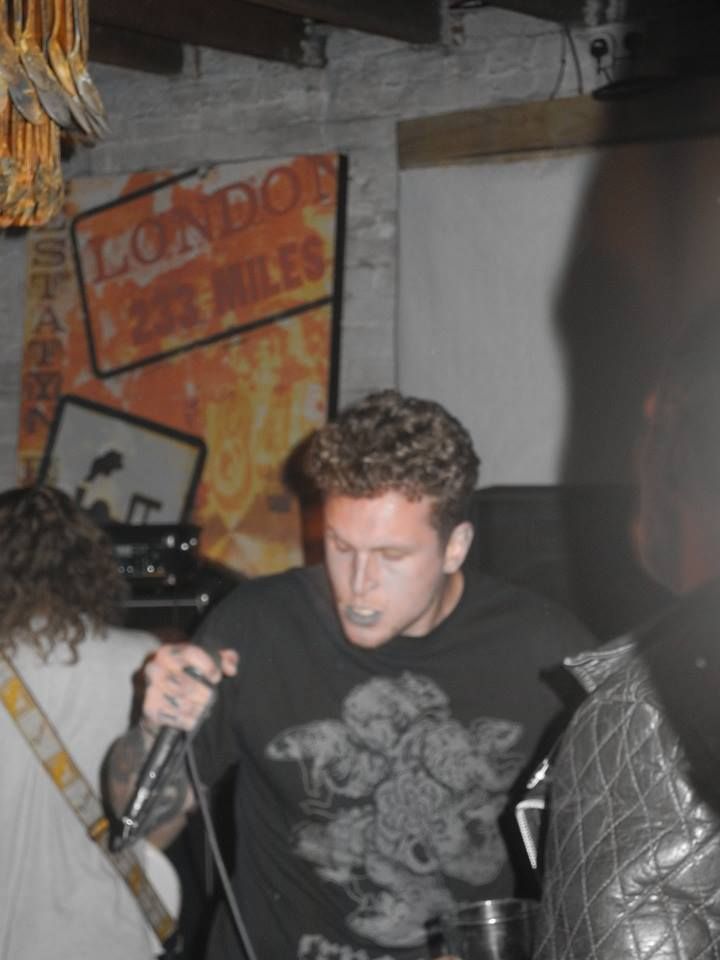 Taking a more serious tone and upping the tempo about 10 times are Nothing Clean, from Leicester. Straight in there is no respite as they explode with some phenomenal intensity, hyperfast hardcore edging into grind territory. For the musically simple minded like me it's sometimes hard to grasp the dynamics among the cacophony and then the blast of the song is over and they are onto the next one, the only clue being the fast four stick clicks punctuating the breaks. Impressive, sharp musicianship overlaid with a harsh vocal fury, they do at least give us one song that drops the tempo moderately and has suggestions of the more experimental, post-hardcore of the likes of Trap Them. A real whirlwind tearing through the place, definitely leaving people shellshocked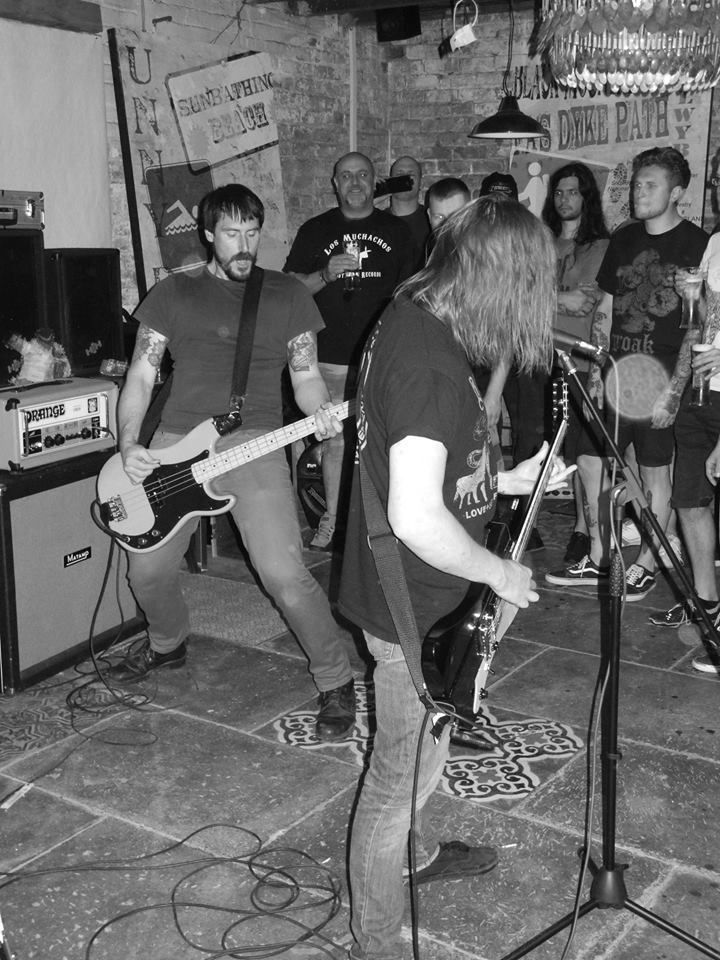 Headliners Harrowed have trekked up all the way from Kent, but no evidence of jetlag as they fired into their performance. A real coup to have a band of this quality and ferocity on our doorstep, I'd been looking forward to see them as their blend of metal and hardcore filthed up with down-tuned Swe-death distortion is right up my street. They certainly delivered as they barrelled along with unbridled power, striking me a bit as a darker/angrier Black Breath but with very much their own style. They grind out some more epic post-metal/hardcore anguished sections before battering us again with the up-tempo gallop, a certain promoter getting overexcited and having someone's nose attack his fist – blood and beer everywhere, sign of a good night. Great stuff all round, I snap up a copy of their "Into Inferno" album for future listening pleasure
A resounding success, good to hear that the bands are touring bands have enjoyed it and want to come back, plus the venue perfectly happy to have more given their boost in trade and no hassles (well, not much… 😉 ). Potentially this could be a monthly event so keep your eyes peeled, your ears waxed, and your nose out of trouble!