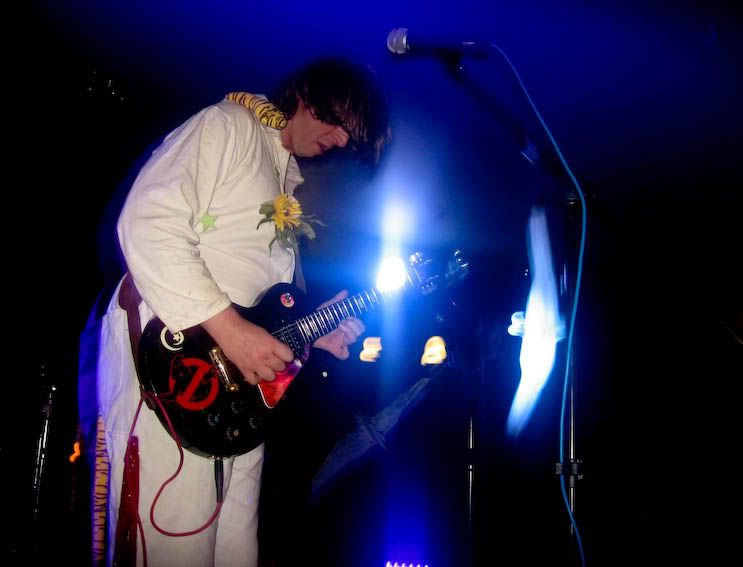 (review n pix by neil crud)
Bangor is a funny place when it comes to gigs, regular nights don't run for long and attendances can never be guaranteed. Many have tried and many have failed – yet there has been many a success.
Let's face facts; gigs are no longer events – they are two-a-penny – every pub, club, restaurant, newsagent and funeral parlour are putting on live music these days, which is both good and bad for bands. Good cos they get to play regularly to the point they seldom need to rehearse. Bad because people have too much choice (no event, just another gig) – and of course they also spend all their time online twittering about shit-awful TV programmes.

The other reason Bangor is odd is because it has THOUSANDS of students and yet the 'local' scene does not seem to tap into what should be a lucrative and huge market? Am I missing a trick here? Or have we become so dependent on Facebook that we advertise our events on there, then sit back and wait for the masses to flock to our shows? It was evident tonight that a lot of word of mouth activity had been going on, but time and time again I see gigs announced online (as they should be) – but a student community is not going to be part of the link2wales or Debaser facebook group and they'll be blissfully unaware of a show on their doorstep. Yes, it's going to be quite daunting for a smelly spotty student to venture onto someone else's patch, but even if one or two respond to a flyer campaign and posters in Halls of Residence, it's then quite possible the sheep will follow.
Students are impressionable, they love whatever the NME tells them to! They like to be different while they're all being the same individuals, the love doing 'popular' stuff  – so maybe a discounted admission for students? Free drugs? Honourary degree in live music?
So Kyle and Jamie take their first tentative steps into promoting gigs, and for one simple reason – their love of music – their need to see live music. The odds are stacked against them; stiff competition, facebook, recession, shit TV, free online porn etc… So let's praise them for their choice of opening acts.
I've seen countless bands whose self-belief far outweighs their actual talent and it's safe to say that two of the bands that Secretaire have spawned from had / have buckets of talent. The self-belief of Der Bomber and Gintis did make the casual observer think 'Big headed wankers' but they did have a God given right to walk with a self assured swagger. Carl from Der Bomber fled the country with Remo and hid in Manchester, he also found refugee Joe Gintis holed up under the guise of Telefair, camping in bassist Jezz Budd's garden shed.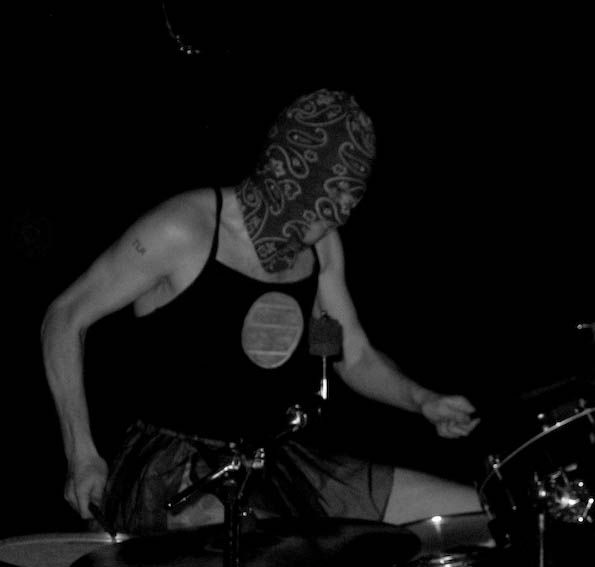 Secretaire with Carl and Joe are far removed from what we had been used to – Arctic Monkeys and flower power. On stage in their lycra wrestling outfits and Kendo Nagasaki masks they made a beautiful noise full of twists and full of shouts, with no indication or warning of what was coming next. You'd get the occasional vocal thrown at you from a predominantly instruMENTAL set and it was all good (not very) clean fun – 'If you're going down, you might as well go down on me.'
But don't take my word for it click here and listen to the lunacy of You're in Your Kitchen and other delights…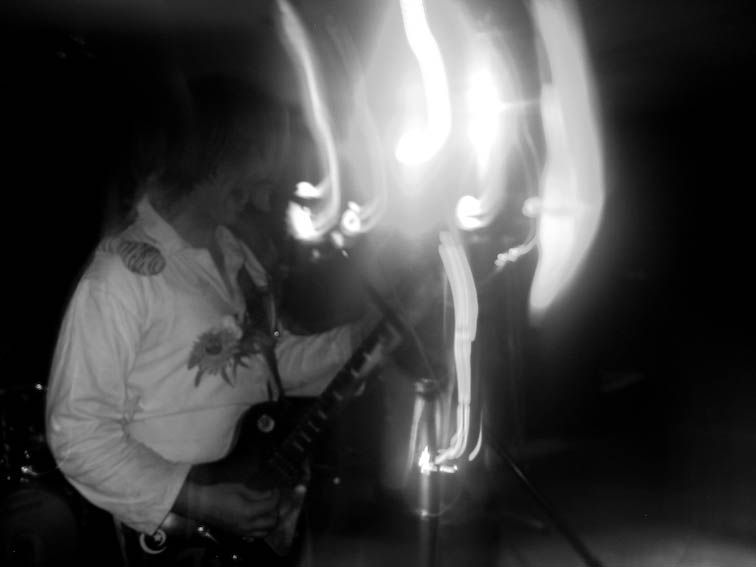 With Storm FM recording tonights proceedings, Seagull Kinevil ensured the station's editor had some work to do by encouraging the audience to be shouty sweary between songs. Being the seasoned campaigners that they are, the Seagulls picked an eddy and sailed forth through some new material – I think I counted five new songs, which hopefully means a new album could be in the offing?
If Seagull Kinevil were a bike they'd be a Harley Davidson, all chromed up, the throttle on cruise control, fit girl in leathers and long hair on the back and miles of miles of open countryside ahead of you. Riding that bike you'd be smiling all the way, which is what you do watching / listening to this band. Despite eating up the miles of smooth tarmac and being cool as fuck on this bike, if you look behind them you'll see there's a shopping trolley being dragged behind on a bit of rope; such is the lunacy of a band who come from insanity and beyond.
Love 'em… effin love 'em… always will…
30.03.12 – check out this track off their forthcoming album