Yay, the weekend starts here. With Dave's Battlebus back in hot (or maybe overheating) action we head off from the Bay via Wrexham with a full load ready for another blast of hardcore. The incentive was that the definitive NY hardcore legends were to be joined by some local NW legends (in the fields of drinking mainly) and their new band The Tear Up, getting an unbelievable first gig after a mere 6 weeks of existence.
We were somewhat concerned we wouldn't make it in time to give our support/abuse but with another support band pulling out we made it ok. There were reasonable numbers there in spite of it being relatively early, but not as much as had been for Terror the other week.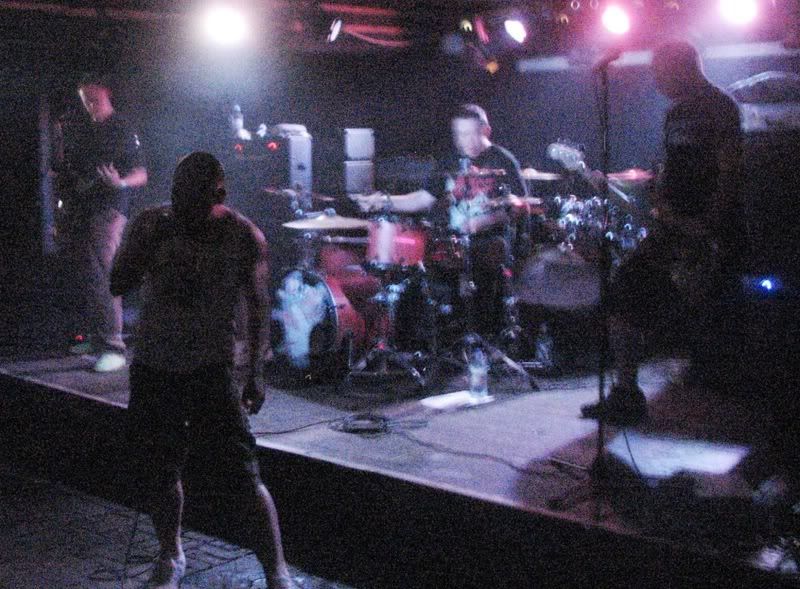 The Tear Up started up with an almost doomy metallic intro instrumental to grab the attention before moving up to fourth gear and some straight up and highly effective hardcore. From the off Gwyn Mephs drumming hammered through really well and when the sound mix of the rest was brought up through the excellent PA (that is one of Moho's only saving graces) it was some charging stuff. Gaz Denbigh Dog knows this scene to the core and once he was into his stride his venomous vocals provided some really good hooks, as well as bilingual banter for us returning the prods that have come our way over the years. Finishing with a Slapshot cover they showed they are true to the roots of the genre while still offering their own take.

Next up were locals XCurraheeX (so local we saw the guitarist seemingly walking home later). Much more of a staccato approach to their structures which while keeping it punchy did mean that at times they didn't seem to get into any sustained groove. The vocalist is certainly keen on bringing it to the heart of the crowd, and there's plenty of power to the backing. They definitely had garnered positive support though and drew the crowd in well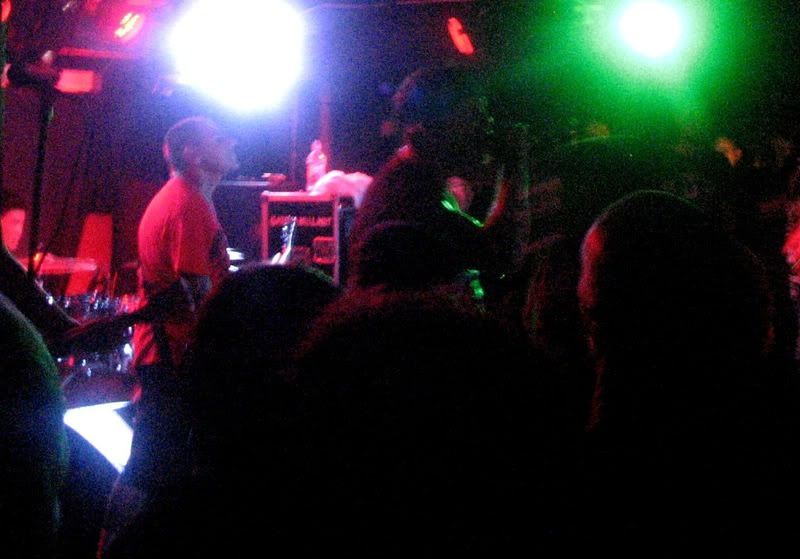 It was further jammed together for Agnostic Front, who demanded that action not passivity of the crowd. I was looking forward to seeing a whole show as through no fault of their own we were kind of short-changed when they were at Hellfest last year as the very last minute hospitalisation of their drummer meant they only strung a handful of songs together with an emergency replacement, so it ended up being a bit of a jam. Add to that my usual lack of focus at that event, here the focus was on delivery and they certainly did. A mix of a tracks from their highly rated album of last year "My Life My Way" with plenty of back catalogue classics to call on, the mix is also between the galloping and bouncing hardcore rhythms, Roger Miret's hoarse vocals spat over the top. It certainly inspires rabid but happy crowd chaos. A guest guitarist from the crowd for "Crucified", funny banter with the band introductions, and the general reaffirming of the spirit of inclusion of the scene, all adds up to some great entertainment. Even if it could be said that at times it may seem generic when you were there at the origins of the genre I think you have some entitlement.