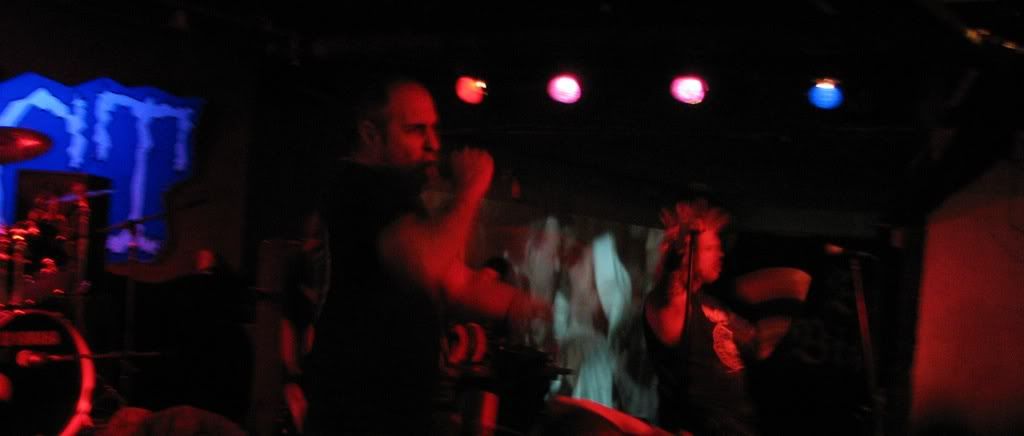 Well over a month had passed so the crust of Winter Scum acquired at that fest was wearing thin as the ice those kids are skating on, and that was so good needed another blast (beat or two).
The attraction of a selection of bands that mixed the old (remember, no fool is too cool for old school) and new led to booking a trip with the non ABTA registered Grindtours International I signed up for the "Trve Punk" (punched in the face and sleeping in a ditch) package but was upgraded to a trip in Elliot's camper van. Three nights gig going would see a trail blazed (or maybe just a radiator leak) across the country, picture a knife in the groin of Bristol, ripped up through the heart of Brum, to end in the throat of Manchester. On a lighter note the weather and traffic was good, I wasn't driving, and my cider intake blurred the motorways together so we were down in fine time.
Hadn't been to Bristol in over a decade and only had the haziest of night-time and venue memories but with this time we had lovely chauffeuse Elaine and local guide Graham to give us a mini tour of the ornate university buildings, native Banksy artwork, and the tasty and generous Falafel King – well worth a visit, especially if you claim poverty. We also THOUGHT we had time to check out some pubs and enjoyed a beer or two in The Hatchet before heading to the venue.
To find those extreme noise terrorists ("it's a play on words") arriving on stage. Oh well, swapped bill and perfect timing. Then we and they were launched into the crust grind chaos. Old ones, new ones, all delivered with the same raw impassioned fury. They plug the recently released "law of retaliation" album but again have none left for sale! There's only a foot high stage to step off but the band and the 40 or more up front are still well up for thrashing things up, and roaring along with the guttural vocals as if we were sure of the lyrics, occasionally 😉 . I also discover you don't need to stage dive when you've got mentalists who'll carry you off and spin you round above their heads. The band's delivery is spot on, the style blurring over any inaccuracies with the irresistible momentum. We're maybe not expecting precision given vocalist "I'll say a couple of words then you come in" Dean apparently swapping one habit for another on stage but he's certainly happy. That is somewhat robbed from us though as despite the legendary double header of "bullshit propaganda" and "screaming fucking mayhem" they are announced as their last songs. Bands finished at 9:15 dead so a club night can start meaning some had paid £10 on the door for 20 odd minutes of ENT! And we'd missed local reunited crusty's Disorder entirely. Was well looking forward to seeing if I recognised any of their rough as scrumpy tunes off their pay-no-more-that-£3.50 "Under the Scalpel Blade" album bought from Cob in the 80's.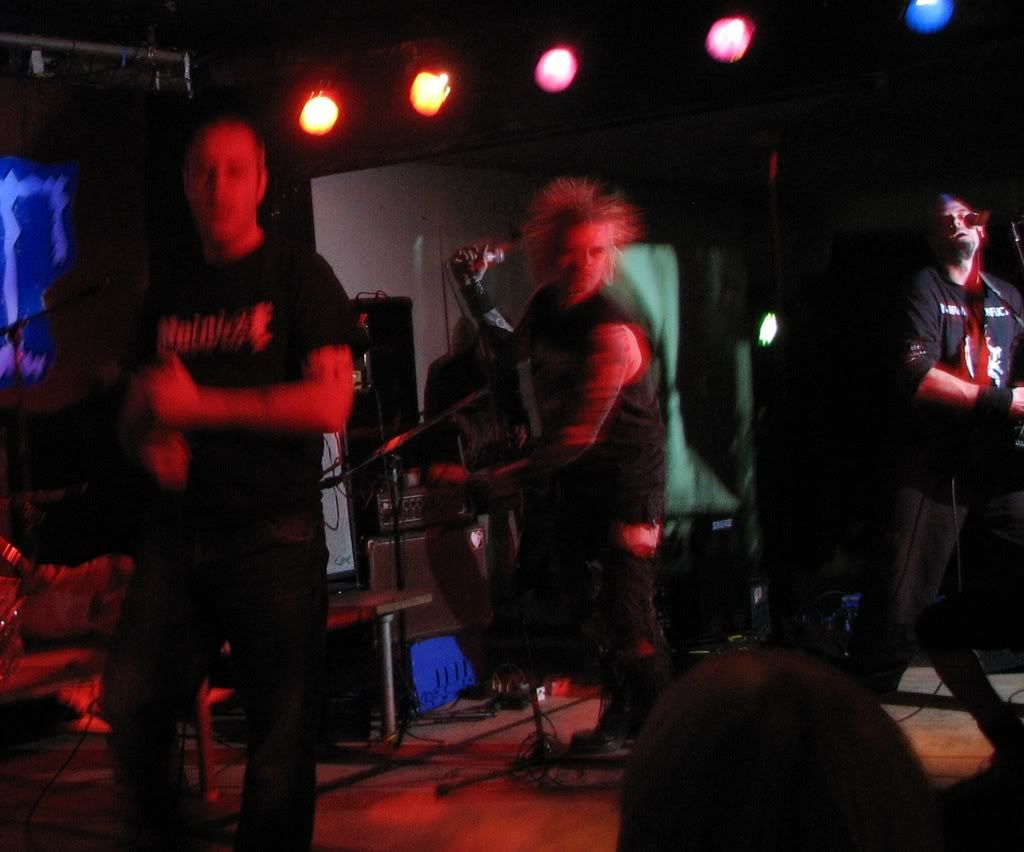 So, registered my grievances good naturedly with the young bassist (who admitted they'd had to drop at least 5 songs through running out of time and other vocalist Phil Vane, they said there'd been a general gear arrangement ballsup that had wasted loads of time and they really were given no choice in finishing when they did. Thinking the only way to see them do a full(er) set was to invite them up to North Wales he really couldn't be arsed. The band is scattered around the country and it costs enough to get them together never mind off anywhere else. For now, I'm pretty satisfied with the quality over quantity but pretty sated as far as trips around to see them too.
Anyway, in and all to familiar pattern the club filled up with folks who maybe aren't interested in live music and given that there was free shots with every pint a good evening/early hours was still had, not very craftily stealing posters, scaring off girls, eating at takeaways where they know what you want before you go in but are also recommended for their food poisoning, and acquiring mystery head injuries.
elliot and graham possessed by the claw, or counting the wasted pounds!