(review n pix by neil crud)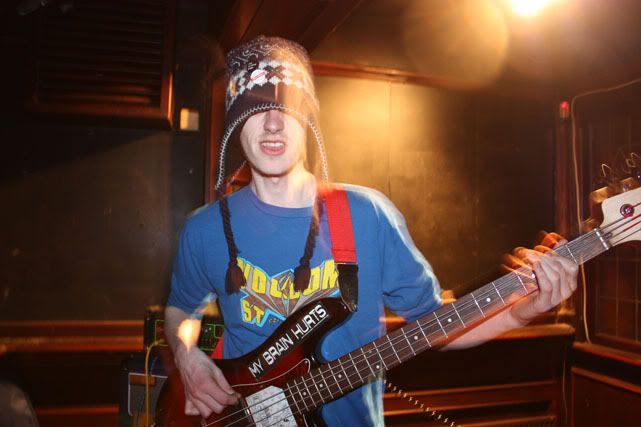 With two bands failing to turn up (there's an opportunity for someone to write a book of band excuses for not showing up), this left three to carry the can and re-ignite punk nights at The Dudley in Rhyl after a 12 month hiatus. Enter Anti Virus. Vocalist, guitarist, dreadlocked chameleonic frontman Gary Hubble (pic below) lunges towards the mike, screws up his pale face and utters a little philosophical cynicism before staggering backwards, and bang bang shoots you with opening volleys of a ferocious half hour.
Anti Virus put as much energy and emotion into the first song as most bands put into their entire set. They certainly don't have their mind on the long haul by reserving energy. When this Colwyn-based trio are in town, you can guarantee that speed, intensity and politics are at the fore to create a spectacle that is immediate, to the point, and thoughtful. And when Hubble is in the mood to be banging his head against that imaginary brick wall you know you're in for a good show. He smashed his head against that wall tonight.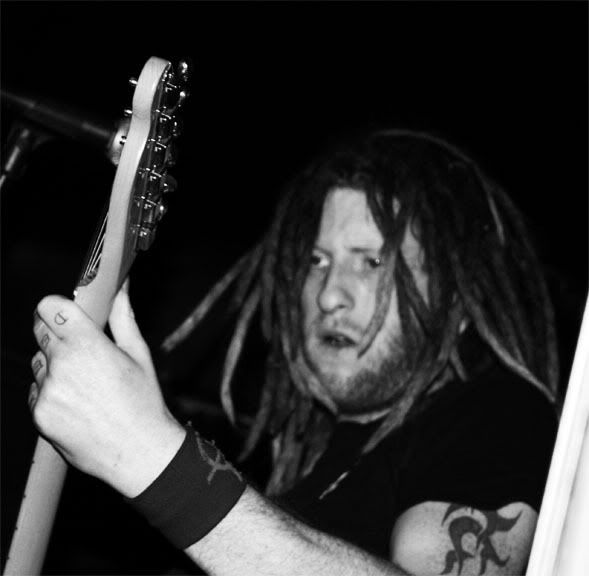 Second act Autonomads (top pic and below) swagger onto the stage full of confidence and they had every right to be. They quickly burst into a set of ska tinged gritty punk rock, which prompted a general swelling of the crowd. The band ripped through a neat set of subtle chopping riffs that even induced some eighties style skanking from an elderly fan (oh shit, that was me). Visually entertaining as well as musical, I once again tip my donned baseball cap to the Global Parasite crew for putting on diverse and quality bands.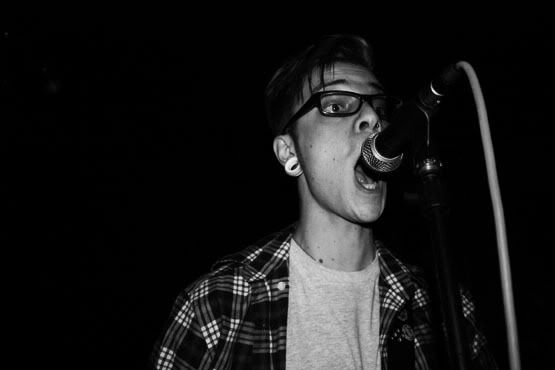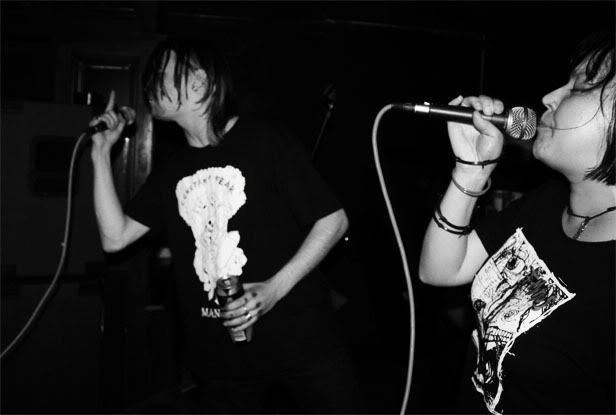 And so to Down To Kill (pic above) – down from Bonnie Scotland to kill us all! And quite frankly impossible to understand, even for trained linguistic ears. Punk, hardcore and thrash all screamed from the rooftops and reigning down upon the willing spectators. The front duo of Jamie and Maija put on an aggressive spectacle for the all the right reasons. For all aspiring young bands dreaming of a life of stage prancing delight, all tonight's bands are the real deal proving that even in the humblest of locations you can still create massive rock moments. The sharp annunciation of the vocals into a deafening scream of 'Rise Up, Fight Back' made this one of the most enjoyable evenings this cruel winter has had to offer. By now the £4 entry seemed my shrewdest purchase in a long time, and enough to ensure another few quid spent next time in the hope of another blinding evening (both in drunk terms and quality).
www.myspace.com/llikotnwod – Down To Kill