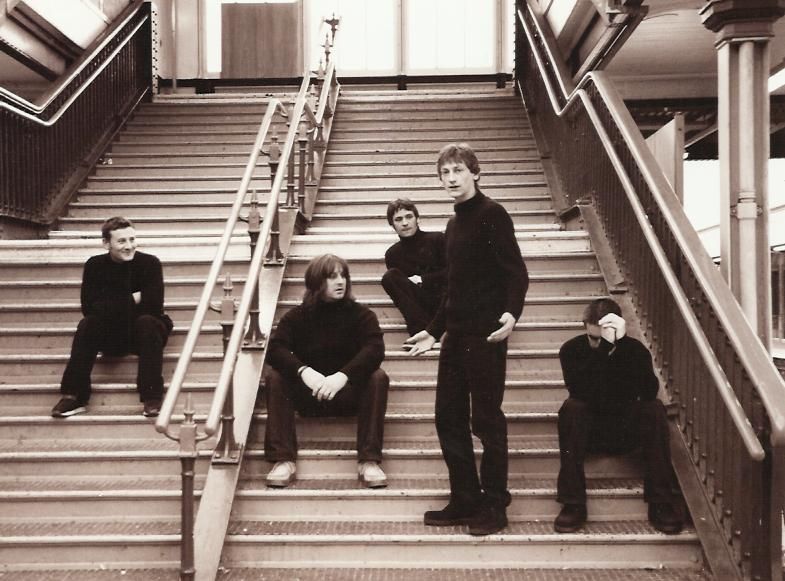 'Get me the beer back or the band are dead' came the voice down the phone.
'Err… What beer?' I replied.
The poster read Acoustic Jam & to be fair that's what the punters normally got on a Saturday afternoon in this city centre gaffe & they'd clap politely between songs & spill designer beer on their designer clothes. They did this pretty well to the opening acoustic set, as Dusty Moo picked up by the band on the way to the gig, strummed through a repertoire of classics.

Acoustic Jam took on a whole new meaning as Pocket Venus smashed into their set – the acoustics of the venue meant that the combination of blood & brains oozing from everyones ears resembled jam.
Pocket Venus felt they had been stitched up. My heart sank when I walked into a restaurant to see no PA to find that the soundman only had equipment for a jamming session rather than a full blown set. In fairness to the soundman he managed to give them the best sound I've heard from the band since Pigstock last year. But this isn't what the band are about; playing to happy shoppers on a Saturday afternoon & I wouldn't have complained if they turned around & went home. Instead, wound up they turned the amps to No.11 literally blasted into Fall Away, making the collective hairs on the back of our collective necks stand on end. It was far too loud, people were rubbing their ears in pain as the brain was pierced, by a punk rock attitude performance by a top class act. Whereas some bands will kick off to make up for their deficient music, Pocket Venus have the music & an arrogance that will put them in good stead for the coming year. If you can look people in the eye & scream 'Fuck you' for the chorus instead of Like You & actually mean it, then you know they have that extra particular quality to tap into if the going gets tough.
The full set was played at full pace with full volume & full on to a once full bar. The punters preferred to brave the arctic wind & stood outside looking in as it was so loud it could've done some serious damage; my ears are still ringing over 24 hours later & I was sat behind them.
As for the beer, if the band are reported dead you'll know it was never returned.
[Footnote]
The band had helped themselves to three crates of beer, slinging them in the van when packing their equipment away. They did return them, driving back to Chester, and sending the crates back to the doormen via taxi.