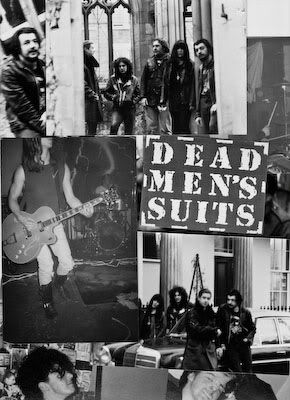 Dead Men's Suits – psychedelic blue tongue in cheek band formed 1986 in Liverpool by Mick Bawden (aka Mick Suit) (voc) and Marc 'Smed' Smedley (gtr).
Mick says, 'The band went through a lot of drummers (inc Pete Fuck) and guitarists, a bass player called Lou who played our first gig at The Bierkeller (L'pool) with Moz (RIP) on drums Smed on guitar and Ezzy on guitar and me on vocals.' This was the line-up until Chris Clarke (bass) (ex Ex-Post Facto) joined as bass player.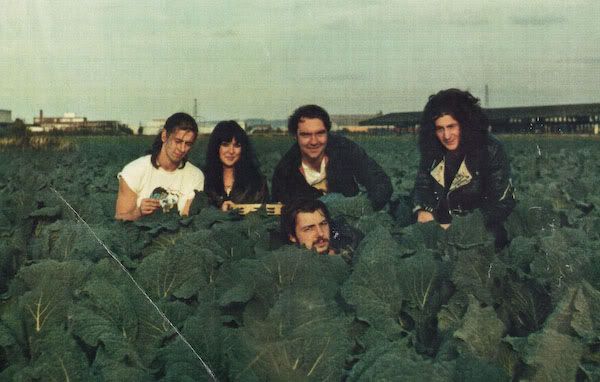 The band recorded 3 demos at Amazon studios, engineered by Ken Nelson (later of Coldplay engineering fame). DMS also came runner-up on Radio One Rock Wars and later rel CD.
They built up a good following and headlined Earthbeat festival (Sefton Park) 2 years running.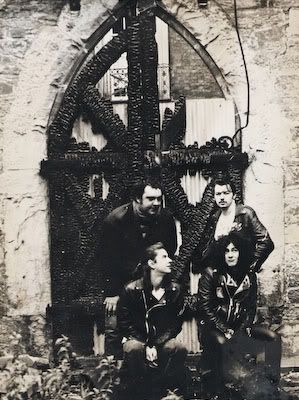 Other members may have incl, Nick Loebner (also Higgsfield, Uncle Oscar, Small Mercies), Pete 'Cosmic' Fuck (who rejoined on bass '88) another guitarist (?) was ex-China Dolls. Featured in two of the pics is Christine Clarke of Ex-Post-Facto
Tunes available to listen on myspace
Mike is threatening to front a band very soon (Apr12)