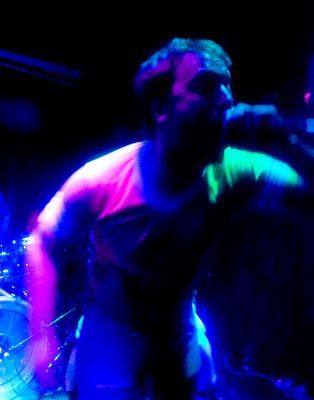 (review n pix by neil crud)
It's good to stumble upon punk rockness, to happen upon someone else's party. Well, I say stumble, but my stumbling was pre-empted by asking Glyn Mills if there was anything on in Cardiff tonight and he was good enough to point me toward the Full Moon.
Eleven dates into a 21 date tour, this American-Belgian collaboration has taken in the delights of Scotland, Wales, then London tomorrow and then back to Europe in a whirlwind fashion.