(review n pix by neil crud)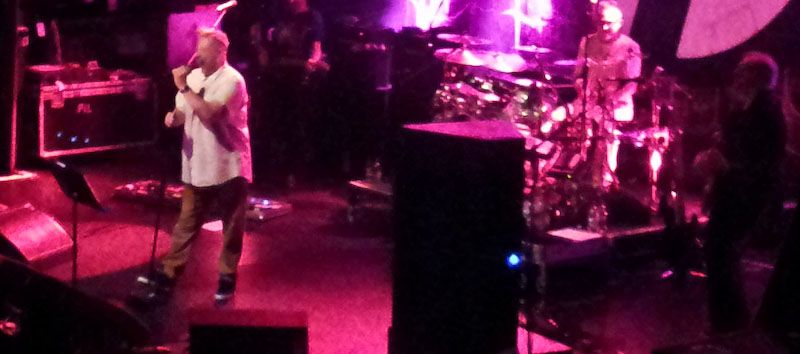 'Good evening Manchester, we've been friends a long long long time.'
A gig for the punk tourist? They pay their £26 door entry fee and their £20 for a souvenir t-shirt (cost price £3.00 – quality £1.50) and the old punk will probably go home satisfied having heard the songs he wanted to hear that took him back to his bedroom years, where he'd buy the album, play the album, read the lyrics and hang the poster on the wall. But this is PiL, Public Image Limited – and one thing you don't get with PiL is a greatest hits package.