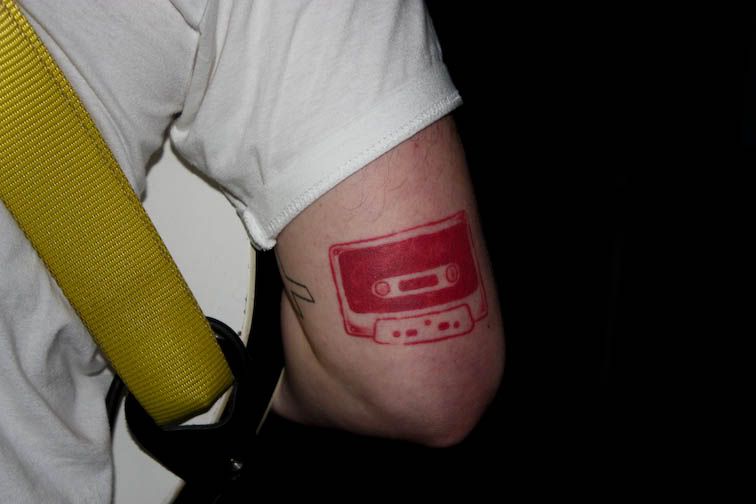 (review n pix neil crud)
'They have an ear for a catchy tune.' Smirked a sarcastic Alan Holmes. This was a compliment to Skinny Limbs as they dragged their entrails of sound across the floor, smashing each song against the wall then stamping on it. Their second of seven songs, Gabriel was more of a ballad by their standards, although still brutally built around that severely distorted bass guitar that screams for its true parentage as Whaling expert, Dave McCann fucks the living daylights out of it. When you take into account the Skinny Limbs line up of the said Dave (Whales), Ash Hammond (drums, ex-Capguns) and ex-Bastions' Dan Jones on gitar [sic], you soon realise that these guys don't do songs to 4/4 drum beats and your Mum is never gonna tolerate this kind of nonsense in her living room.
Monday nights ain't what they used to be! Well, the last time I went to a Monday night gig was at The Metro in Rhyl many moons ago to see Jives Room. I think it was me, the bands and a tramp in attendance.
Plenty of tramps present here tonight in Bangor; a city with a sizeable homeless population (3) and not a student to be seen as the summer recess kicks in.