(review n pix by neil crud)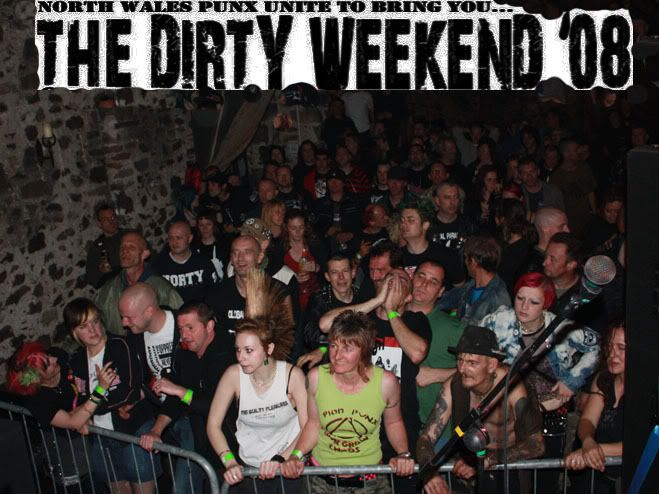 I've got cuts and bruises, my body's aching, I never want to see alcohol again, my ears are ringing and my liver has packed up and gone to live in a distillery, What a great weekend..!
In previous years Dave Cox has flitted between the Dudley Arms and The Morville in Rhyl for the Dirty Weekend Festival, and where they have been decent venues, they haven't been festival sites. Enter Hendre Hall, the perfect setting; no neighbours, a great live room, superb chill out courtyard and camping facilities. Enlisting the knowledge and organisational expertise of Dave Hollerhead, the two Dave's (or Cox and Holly Ltd if you like) stuck their necks out to make this a professional and wholly enjoyable experience, and they booked the glorious weather to go with it.