ECHO & THE BUNNYMEN, GRUFF RHYS, RACE HORSES, Y NIWL, THE KEYS, (review n pix neil crud)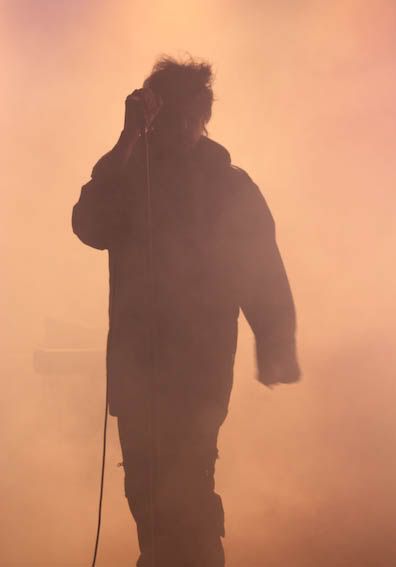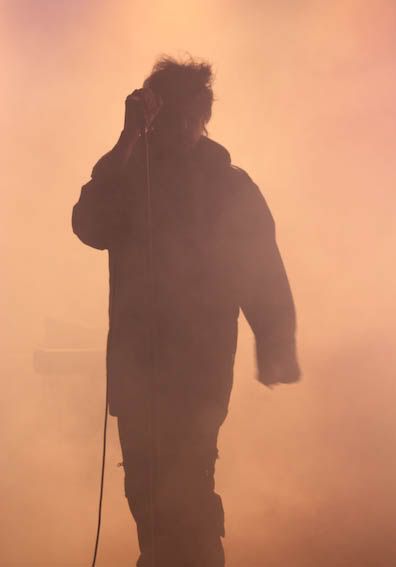 NEW ORDER –
DOVES –
ECHO & THE BUNNYMEN –
ELBOW –
ALFIE –
COMPERE/WANKER: ANTHONY H. WILSON

CRUDCREW: MR & MRS FATMAN
Following a family bout of "Fong Wong's Revenge", her indoors asked me if I was feeling up to actually going, being the "brave little soldier" I am, I told her "I'm not fuckin' missin' this FOR ANYTHING", and then hurried to the bog.
Dosed up with Immodium & packin' all kinds of gear to prevent getting pissed-wet-through again, as I had on Wednesday @ Bowie, we head to Manchester on what appears to be the hottest day of the year so far.
We purposely left later to avoid any unnecessary hanging about which unfortunately (or fortunately for us.. seen 'em before, not really taken) meant missing ALFIE.
With food purchased and a medicinal beer or 3 in hand, we made out way to the stage area.