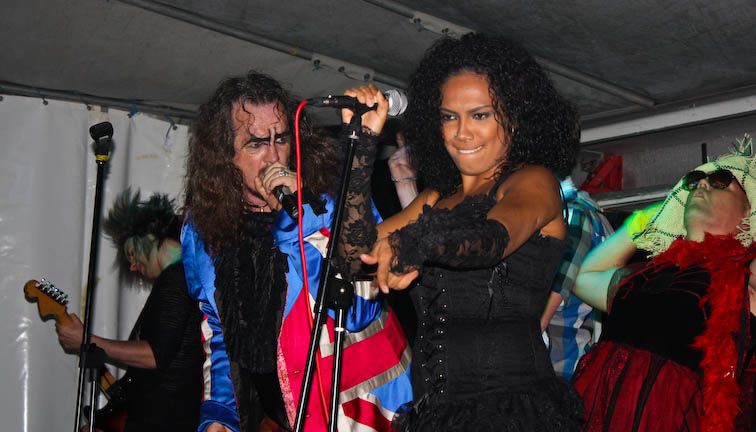 It was summer 1986 – I was 19, I loved The Damned and in Colwyn Bay I found like minded people happy enough to travel to Finsbury Park in London to celebrate the band's 10th Anniversary.
I can't remember if I was in employment at the time, I may have been working in a sawmill in a forgotten village to supplement my lifestyle. Anyway, the cheapest way to travel was by National Express from Colwyn Bay to London and it left at stupid o'clock from Princes Drive coach park.
Myself, Helen The Hair, Wayne The Bastard and Edi Filmstar stood there in our punk attire as the coach pulled up, the doors swung open and the driver took one look at us and flatly refused to let us on the coach!