Rabid Grannies – Monmouth punk band (formed 1997), feat; Ted Undead, Claude Flesh, Spikey Tom, Dr Giggles, Bertie Bothered & Deadrie The Invincible (not their real names!). Have rel 4 demos: Country Classics, Tales From The Backside, Cult of The Undead. More info req'd.
Race Horses – Aberystwyth psychedelic-indie band (c2009), prev called Radio Luxembourg. Feat; Alun Gaffey (gtr), Gwion Llewelyn (drms), Dylan Hughes (keys), Meilyr Jones (voc,bass). Debut single Cake, followed by Glo Ac Oren, then EP 'Man in My Mind' (Dec09), LP 'Goodbye Falkenburg' (rel 2010 Fantastic Plastic) elevated them into 6Music territory. Rel 2nd LP 'Furniture' (Sep12) and split soon after (website)
Rachel's Ravenous Offspring – Pontypridd band (c1983), feat; Steph McNicholas (voc) (later Sound Assassins, Cheatin' Hearts, Sweet Young Things, Banana Cat), Julian Cooper (bass) (ex Jump For Joy, Discarnate Entity), Simon Goodfield (gtr), Andrew Humphrey (aka 'Little Humpy') (drms) (ex Campaign 1). Humpy says, 'We played about 50 gigs across South Wales, Ponty, Cardiff, Newport & Cwmbran (possibly Monmouth also). We were very inconsistent, depending on Simon & my pre-gig alcohol intake, but sometimes were very good indeed. I was, at best, an ordinary drummer but again, sometimes when Jupiter aligned with Mars, I was OK. Simon & Julian Cooper were both very talented and original musicians. We were popular in Newport especially and supported Bogshed and notably the Butthole Surfers there. I say notably because contrary to reports in the NME / Sounds etc (journos eh?)  this was their first British gig. I'm proud of this, can you tell? We did two studio demos, one great, one shite. We appeared on the Gwent comp tape "There's more than male voice choirs in Wales" and came close to being signed by Jim Khambatta's Cheshire based indie label "In Tape" but they went belly up. I've still got the very nice rejection letters somewhere.' Orig feat Philip 'Dickie' Owen on 2nd gtr, who formed the band with Julian Cooper from the ashes of Jump For Joy.
Rachel Stamp – Glam-punk band (c2001) feat; David Ryder-Prangley (bass,voc) (also Sack Trick), Robin Guy (drms) (also Sack Trick), William Crewdson (gtr), Shaheena Dax (keys). More info req'd.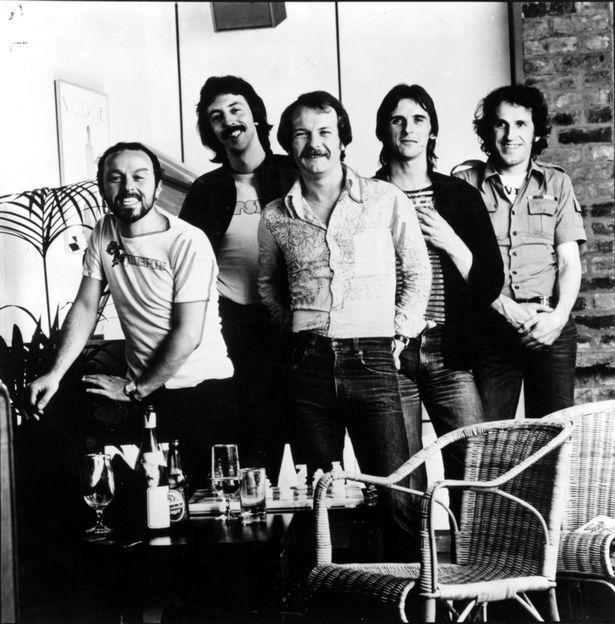 Racing Cars – pop band from Rhondda feat; Gareth 'Morty' Mortimer (voc), Ray 'Alice' Ennis (gtr), David Land (bass), Robert Wilding (drms) and Graham Hedley Williams (gtr). Signed to Chrysalis Recs and rel debut album 'Downtown Tonight', which yielded their only UK chart hit in 1976 with 'They Shoot Horses Don't They', reaching #14. The pressure of the punk revolution, combined with increasing indifference from their record label led to the band splitting up in the early '80s. Morty went to be a backing vocalist with the Beach Boys, Tina Turner and Bryan Adams. Racing Cars reformed in 90s and rel new album, 'Bolt From The Blue.'
Morty sadly died of cancer in Dec15, aged 66. (spotify)
Radio Cymru – (a rant from Ankst-music) "…the publicly funded radio service (BBC) that is supposed to reflect & inform Welsh speakers of all ages & tastes. Unfortunately nobody has told them that Welsh people are in fact intelligent, modern & alive. They seemed to be under a misapprehension that Welsh people are incredibly stupid, stopped listening to new music sometime around 1973 & have nothing better to do than lap up the infantile banter of 95% of the so called DJs. New music when played at all is forced onto late night programmes whilst 90% of the station's output ignores the last 20 years of contemporary Welsh music. A piece of advice – don't bother complaining about their terrible service & patronising attitude & their refusal to play anything decent or contemporary because they don't acknowledge that they are in any way fallible or wrong. In a word they don't care about to us so I think we shouldn't care about them. Just switch off!…"
Radio D – the revolutionary web radio for the Welsh underground scene. Mysteriously came to an end (Aug00). It will be missed. Thought to have been the brainchild of Johnny R
Radio Luxembourg – Aberystwyth bilingual band (c2005), feat; Alun Gaffey (gtr), Ben Herrick (drms), Dylan Hughes (keys), Meilyr Jones (voc,bass). Rel single Pwer y Fflwer (Ciwdod late05) which hit #27 in the BBC's Festive 50, followed by a 7" vinyl only rel Os Chi'n Llad Cindy (Sep06), then EP 'Diwrnod Efo'r Anifeiliaid' (Peski Mar07) prod by Euro Childs. Had session on 6Music's Marc Riley Show. Changed name to Race Horses (2009) (website)
Radiospex – Newport project (c2007). (website)
Rag Foundation – Formed 1997 by Kate Ronconi (fiddle), Neil Woollard (voc), Chris Woodman (gtr).(see TigerDragon and Tunetown) and Martin Leamon (multi-instr) (see Boys from the Hill). (Kate and Neil later married and Kate added Woollard to her maiden name) Debut gig at O'Neills bar, Swansea, on St. Patrick's Day, 1997. Orig based firmly in the "trad." mould, as time went on they added more and more orig (and poppier) material. Woodman was replaced early on by Richard Cowell (ex-Henry's Kettle). Martin Leamon left to concentrate on BftH. New members Nick Moore (dbl bass) (see Break Super 8 and Kingsway Cowboy), replaced late02 by Hari Morgan, and Huw Rees (drms) (concurrently in Sparrow Lane and Bigelow). Split Mar04. Final line-up was Woollard, Ronconi-Woollard, Cowell and Rees (Hari Morgan left shortly before the split and stand-in bassists were used for the final gigs). The band toured extensively overseas. Something of a Swansea musical institution, they will undoubtedly be missed and leave a solid musical legacy. LP Minka rel. on Fflach label; EP South by Southwest on Ty Bach Records, 2000; and Uplands (self-rel, 03). The Cowell/Leamon/Ronconi/Woollard line-up rec an EP Kick The World Before Me. Also tracks on Traditional Music of Wales (1998), Rough Guide to Wales (2000), Taplas Cover CD (2000) and Songlines presents World Music (2000).(website)
Raging Pygmies – Cardiff band (late 70s/early 80s) feat; Dirty Durst (Alan Durston) (voc,obscenity), Bing Verrucca (Steve Mitchell) (gtr), Dan Bingo (Kirby Stephens) (drms), Chubby Cassetta (Tony Wallace) (bass,voc), Sir Loyne Clothe (Bob Hopkins) (perc,gtr). There is a live recording at Chapter Arts Centre (1979). Gigged regularly around Cardiff and South Wales and were known as the most politically incorrect band ever to play Chapter. Organised and ran two festivals known as Rock on the Nog.
Most members still gigging in one form or another.
Raiders – band (mid 1960s) always billed as "Dave Edmunds' Raiders". Cardiff based (although Edmunds lived in Dinas Powis) three piece rockabilly band with Edmunds (gtr,voc), John Williams (bass) and Tommy Riley (drms). Became a 4 piece (adding Mickey Gee on gtr) and changed name to Human Beans.
The Raiders – Carmarthen quasi-punk band (late 70s), feat; Martin Richards (gtr,voc), Matthew Cragoe (voc), Rob Lewis (bass), 'Spud' (gtr), Grayson James (drms) (also T9C, Yodelling Ferrets). More info req'd
Rail – Carmarthen quasi-punk band (late 70s), feat; Julian Gwizdak (keys), "Mel" (gtr), Paul George (drms), Dave Crawford (gtr,voc) (also T9C). More info req'd
Rainbow Spirit Enlightenment Fayre – festival held in Margem Country Park, Port Talbot (website)
Rain Dancer – Newport/Chepstow band feat; Grant Nicholas (voc,gtr) & Jon Lee (drms) (both later of Feeder), Simon Blight (gtr) (later of Raw Like Sushi), John Canham (bass). See also Reel, Temper Temper. More info req'd.
Rash Tactics – Band from Cardiff area (1970s), feat; Laurence Eddy (gtr) (later of Chartists, Thin Wallet, Dusty). More info req'd
Rasp Records – spin off label of Fflach Records that has released several, mainly Welsh language artists and began in 2000, with an EP by Yr Anhygoel. Genres range from punk to folk to hip-hop and back again. A good reference starting point would be the compilation LP 'Rasp Cyfrol 1' (2008) which features 20 tracks by said bands. (website)
Rasputin – rock band from Cardigan Bay area, feat; Ifan Rees (voc,gtr), Dafydd Driver(gtr), Deiniol Glyn (gtr,keys), Rhys Ifans (bass) and Dylan Jones (drms). Rel début EP 'Popeth Yn Hynci-dori (on Rasp 2005)
Ratoon – indie band from the Valleys (c2023). Feat; Jack Garrett (voc,gtr), Sam Davies (gtr), Matti Huxtable (bass) and Eifion Davies (drms). (youtube)
Raw Like Sushi – Newport band formed mid 90s feat; Graham Roberts (voc,gtr) (ex Diesel Pig, Kick), Glenn Quinn (gtr) (City Kidds, Sons of God), Frank Foster (bass), Mike Davies (drms) (ex Samurai). Gigged UK but particularly Europe many times with line up changes to arrive at line up for the 1995 'Tongue' LP. Guitarist on that LP was Paul Grehan. Various bass players used inc Jon Everett (also City Kidds), Phil Chown (Cherabims), and Simon Blight (Rain Dancer and Real). Band had German management and LP sold chiefly on the continent. Did various festivals and TV appearances in Europe before demise in 1997.
Gwenifer Raymond – solo artist with incredible guitar skills! From Cardiff (now in Brighton). Ex-member of The Physicists. (bandcamp)
Razorblame – Powys based band (2001). More info req'd.
The Reactions – Port Talbot band (1981-87), although same line up formed as GPI in 1977, feat; Pete Watkins (gtr,voc), Mike Morales (drms) and Paul Needs(bass,voc). Played and rec and built up a solid live following during this period. Needs left in mid '87 to be replaced by Colin Baker. Changed name to 39 Steps (Nov87). See also Steps
Real – later name for Newport band Reel. Feat; Grant Nicholas & Jon Lee, later of Feeder, Simon Blight (bass) (later of Raw Like Sushi) (See also Temper Temper & Rain Dancer)
Rebecca Riots – political heavy rock band from Cardiff (c2005), feat; Damian Cruse (voc,gtr), Gavin Cleaver (gtr,voc), Damian Rivett (bass), Tom Poulton (drms). Rel EP 'Graffiti Epitaph' (Mar05) (website)
Recall – hip hop project by Iwan Morgan (of Zabrinski), rel single (Jul02) Volcanoes (vinyl only) on Microgram & also feat Headcase Ladz.
Recluse – 3-pc rock Pontypridd rock band (c2009). Rec debut EP 'Baby Monster' at Musicbox Studios, Cardiff. Debut LP 'Crooked Heart' (rel 28.10.11) (myspace)
Rectify – late 80s punk band from Blaina (formerly Classified Protest) feat; Pig (now This System Kills). Split 2000, rel 7″ 20th Century EP and Piece By Piece LP & split LP with Bazzy & The Budgies. Played with Dub War, Agnostic Front, Pitchshifter and UK Subs. Did 4 European tours, having played in Italy, Spain, Germany, Poland, Czech Republic, Slovakia, Belgium, France, Holland and Switzerland. Rel several more split 7″s and a CD Man Made available only from the band.
Red Alert & The Rejects – punk band from Barry formed late 1976, feat; Andy Johnson (gtr), Bryn Merrick (bass), Mike Rudman (drms), Andy James (voc). Played debut gig 04.02.78 & were soon joined by David Hopkin (gtr) who played the next gig, rearranged some songs & left soon afterwards. Hopkin committed suicide by taking cyanide after being arrested for drink driving after a police chase. He was replaced by Tim Weaver who didn't stay long. The band began to gig often & gained a reputation in Cardiff as a hardcore punk band. Changed name to Victims then Victimize in late '78.
Redalwayswins – punk fanzine. More info req'd
The Red Bastards – no-nonsense punk band from Aberystwyth, feat; Cynrig Williams (gtr), Neil Smith-Evans (voc), Harold (drms), Matt (bass). Debut album 'The Red Bastards' (2022). (bandcamp)
Red Beans & Rice – Valleys band. Feat; Pete Hurley (from Pontllanfraith) and Ned Edwards (from Hengoed) and others (names?). Both members went onto join Red Hot Pokers then Van The Man
Red Eye Music – record label (2004) run by Dave Stapleton, based in Cardiff. Label for Full Circle, & Christopher Rees. (website)
Red Forest – They were a jangly pop-rock kind of outfit. Feat; Nick Fowler (bass,voc), (ex Henrees, now runs Speed Music store in Cardiff, Newport and Swansea), Dave Nottley (gtr,voc)
Red Hot Pokers – band feat; Pete Hurley and Ned Edwards (both ex Red Beans and Rice, later Van The Man)
Red Pony – Cardiff based 3-pc blues-punk-country-rock band. Feat; Jamie Grierson (gtr,voc), Anna Speedy (viola,keys,voc), David Harris (drms). "Thoroughly charming scratchy clatter" – Buzz Magazine. (website)
Red Sharks – Cardiff (?) band who played The Western. More info req'd
Red Telephone – Cardiff psychedelic band, rel a number of download singles since their Kookly Rose debut in 2018 (bandcamp)
Red Venice Presents – free download label (formed 2003) run by K.Leigh with bands Girlfriend of A Rapist, Replacement Cowboy Ltd and Rose Heyworth. (website)
Reel – Newport band of early 90s feat; Grant Nicholas & Jon Lee (both later of Feeder), changed name to Real. more.
Rejected – Newport hardcore punk band (formed 2004), feat; Andy (voc), Paul (gtr), Dave (bass), John (drms). Not to be confused with Corwen band of early 80s with same name. (website)
Religion – band of early 90s, prev called Wild Pussy
Remote Control – singles club launched by Complete Control Recs in 2003, releasing the likes of Suns of Thunder, Hot Puppies, Dogzuki
Revenant Marquis – obscure metal band from Pembrokeshire who issued an album, 'Below The Landsker Line' (06.10.23 on CD and vinyl), which is the latest of numerous releases since 2018. (bandcamp)
Reptile Ranch – Cardiff label of late 70s, rel a comp LP of local bands 'Is The War Over' to spotlight the area in 1979 from which Young Marble Giants got recognised.
Reptile Ranch – Cardiff band (1976-78) feat; Mike Spike Williams (gtr) (later Bomb & Dagger, Weekend), Simon Smith (gtr,keys), Phil John (bass). There was no drummer and caused at least one near riot at gigs in the Valleys. More info req'd
Aled Rheon – Cardiff singer/songwriter who began performing at the age of 14. Rel debut EP 'Ser yn Disgyn' (2013). Played Swn Festival 2013 and WOMEX fringe showcases (website)
Rhino Key – Newport band (pre-1999) feat; Dave (voc) (ex Hang Ups, now Chang). More info req'd
Rhondda Ramones – No points for guessing what these guys do! Formed and reformed (c2010), feat; Clancey (voc), Gerwyn Williams (gtr) (see Rico Oxide), Bambi (bass), Andy (drms) (website)
Rico Oxide – Bargoed based psyche-dub project by Gerwyn Williams (see also Discarnate Entity, The Abusive). Gerwyn sadly died of pancreatic cancer 09.02.17 (website)
Right Honourables – Swansea band (early 90s), feat; Steve Griffiths (later Green Inspiration Band, Ashaman). More info req'd
Riot Formation – trashy punk band from Rhondda Cynon Taff, feat; Rhys Harrison. Announced 19.05.15 that they had split due to differences, but the 'band' may actually only be Rhys, so this could be a stunt. (soundcloud)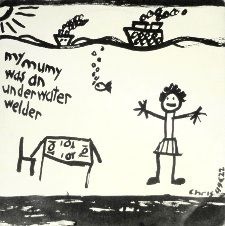 Riotous Brothers – Cardiff/S.Wales based late 80's punk band, feat; Dave Webb (gtr,voc), Chris Davies (bass), Dave 'Wom' Williams (drms). Rel the single 'Vicki's Dancing / Operation Zero / Emotional Cripple' on Riotous Recs 1980. Also had two tracks 'Airey Neave / No Justice' on the Cardiff comp 'Is The War Over' Z-Block Recs. A friend of the band, Mike Schieffer says; 'They recorded and pressed up an LP in 1981 "My Mummy Was An Underwater Welder" on lurid green vinyl. One side was rec in a Cardiff studio and the 2nd side rec live. Once they were pressed the band gave copies to friends and I seem to remember a large pile of them sitting underneath Dave's bed, they are probably still there! Great shame the album was pretty good.'. Dean Roderix (ex Table Table, Tigers) remembers, 'Their best song was 'Baby On A Bacon Slicer' – especially down the Lions Den.'
Rip Off Park & The Allstars – (pic) Newport band formed in 1970 by Terry Taylor initially as a duo and eventually as a nine piece, incl a female backing trio.. Terry says, 'The lineup changed regularly, and we played the Art school dances, and Caerleon Rugby Club, and other colleges in South Wales. We also supported Nick Lowe's band Brinsley Schwartz when they played Cleopatra's Palace in Newport. We had a lot of help from the local music shop which loaned us amps when we needed them and I built a bass speaker cabinet in the college Sculpture department in Bolt Street. I left the College, and the band, in 1973 and three members went on to form a new band with the recently arrived John Mellor.' (Joe Strummer). Terry now lives in Crewe and plays in Ronny & The Runaways and sessioned on Robbie Williams' 2008 LP.
Riverghosts – Cardiff band. More info req'd.
Riverkids – Hip-hop covers outlets by Pete Lawrie
R-Kives – progressive punk band from Newport (formed Feb08), feat; Damien (voc), Chris Ratty (gtr), Kieran (gtr), Grizzly Graham (bass), Mighty Mike (drms) (website)
Robots in The Sky – orig name for Porthcawl based Tetra Splendour / People in Planes. Rel 7″ on Complete Control Recs. Decided to change name to Tetra Splendour after learning of a similar Robots band in London.
Robots Talk in Twos – Newport band, formerly called Trip, feat; David 'Jamma' James (gtr), Anthony Clarke (gtr), Jason Davies (bass), Marcus Warner (voc) who replaced Russell (voc), Tim Day (drms) (ex Teriyaki) replaced Nick Harrison (Jan05). Rel EP on We Love Records label (18.03.06)
Rockaway Recs – early 80s label run by Simon Philips of Newport (see also Cheap Sweaty Fun)
Rocketgoldstar – Bilingual Cardiff band feat Sion Orgon, had 4 major international releases, & have gained a very good repertoire in Wales & on certain underground scenes in England, France & Holland. www.FFvinyl.co.uk or www.Rocketgoldstar.com.
Rocking Jays – Penarth rock n roll band (prev called Firstborn) (Oct66), feat; David Reese (keys,voc), Adrian Angove (gtr,voc), Ricky Lewis (bass) (later Mad Dog), Paul Stewart (drms). Changed name to NiteTime Pipeline (Oct67)
Rockpile – London based band of 80s, feat; Dave Edmunds (gtr,voc) (ex 99ers, Raiders, Love Sculpture)
Rockvideos.co.uk – company (2002) which produces music videos for unsigned bands. Run by Geoff Evans up in-order to help bands in South Wales gain more publicity. (website)
Rollerco – Newport punk band feat; Nathan Abraham (gtr) (who replaced Russ in Veltone). Had song on Frug Recs' 1994 comp 'I Was A Teenage Gwent Boy'. Russel Edwards (bass) (later of Veltone) auditioned but never got the job. More info req'd.
Roostafish – band nights held at Clwb Y Bont, Pontypridd run by Huw Griffiths (c2006), usually once a fortnight (website)
Rosie Probert – bilingual band (c2009). feat; Rosie Probert (voc), Organ Morgan and Captain Cat (website)
Rotating Stars – band (c2003) from Splot, Cardiff. More info req'd
Rotting Ways – punk fanzine (c1993) from Bridgend, edited by Neil Palmer. More info req'd.
Rough Music – post-hardcore band from Cardiff (formed 2012), feat; Oli, Joe and Rhys. Rel 'Long Songs EP' (on Idiot King Music, 19.06.15) (bandcamp)
Ruby Cruiser – band went on to become the Dead City Icons had a track on a Buzz cover CD. More info req'd.
Ruby Samba – Cardiff singer / songwriting project (c2009), with production by Tim Short (website)
Rudy And The Russians – Cardiff based new wave/punk/rock band formed 78/79. Active in Cardiff area till early 1981. Feat; Dave Lambert (voc), Steve Jenkins (Jinx) (gtr,voc), Nigel Sutton (bass), Dai Jandrell (Dai Synth) (keys,gtr), Johnny Hooper (sax), Mike McCarthy (drms) – replaced by Jan Raviotti. Regulars in Great Western in St Mary's Street and Bakers Row, Cardiff. Were the last band to play in 'Grannies' which is now the Prince of Wales, Wood St, Cardiff. The gig was supported by John Cooper-Clarke the punk poet.
Rufus T Firefly – Caerphilly-Cardiff rock band, (1980s), feat. Dave Beese, John Slattery, Lee Powell, Ian Williams
Runt – band feat; Nobby (bass) (ex Kirk in September), Ian Dumayne (gtr,voc) (ex Kirk in September). More info req'd.
The Russians – see Rudy And The Russians
Kym Ryan – Singer and front man with the Swing Gang, Ragin' Ryans, Cantinas, guest vocalist with The Vipers. Died in 2006.
Ryder – Newport band, prev called Mumbo Jet. (website)