Oblong – post-punk band (c2016) from Llangennech. Feat; Andrew Clement, Rob Daniels, Hyws Grav. (bandcamp)
Obscene – Cardiff / Newport punk band (c2008), feat; Calvin Sewell (voc), Jon Powell (drms), Dave Thomas (bass). Played 2 gigs (Newport and Birmingham). Split as they were 'pretty shit' and eventually formed a band called Asylum, who became Grand Collapse
Observation Point – deep space ambient project from Port Talbot (began 2002). Rec full live set at Margam Orangery, Port 2004. (website)
October Country – project by David Merrick (2002) of Neath. Rel demo CD 'Tristis'.
Yr Ods – Cardiff (?) band (c2009), feat; Gruff Pritchard, Griff Lynch, Osian Howells, Osian Rhys, Rhys Aneurin. Rel single City's Heart is Burning (Oct09) (website)
OfAsinine – folk punk collective in Swansea-Bristol (formed 2003) with Nick Asinine (voc,gtr) as only steady member in a fluid line up involving a total of about 20 people.
Offensive Weapon – mid-wales punk band (formed 1981). Read full biog
Oggwm – Lampeter based record label which started life in 1998."We are looking for any weird hippy noise space folk or psychedelic music" which just about covers the areas that they operate in. Have put out EPs by local groups, Alphane Moon and Our Glassie Azoth, in addition to numerous CD's by other out there space cadets inc Scottish act Phosphere. Released a charity CD 'Yr Agog Oggum' in Jan 2001 with all profits going to the Welsh homeless. Can be contacted at PO Box 22, Lampeter, Ceredigion, SA48 8YD, Wales, they also operate their own website detailing releases etc
OK – Newport / Fishguard indie band (c2008), feat; Joe Paine (voc,gtr), Adam Barrah (bass), Ollie Miles (gtr), Dave Powell (drms) (ex Inner City Pirates who replaced Theo Grimshaw). Relocated to Cardiff and rel LP 'Under The Weather But Over The Moon' (Mar10) (website)
Okra – Swansea indie rock band (formed Oct04), feat; Rich Martin (voc,gtr), Nick Van Tinteren (gtr), Dan Nichols (bass), Baljeet Suthar (drms). Played Monkey Café 7.2.05
Omega – Pembrokeshire duo project (2002) feat; Adam (gtr) (ex Source, now Echo Red & editor of Lime), Alex (bass)
One Army Only – Swansea mellow-heavy rock band (formed 2004), feat; Andy O'Malley (voc), Darren Richards (gtr), Tom Weiser (bass), Scott Burman (drms).
One Room Down –Milford Haven rock-metal band (formed 2003), feat; Al Muir (voc), Andrew McCloud (gtr), Kev Davies (gtr), David Critten (bass), Mark Mayhew (drms). Rel 3-track single.
100,000 Body Bags – Cardiff band (2002), likened to Killing Joke. Had track Laura is Certified Dead (in '85) feat on Sessions in Wales radio. More info req'd.
Only Fools And Corpses – Newport punk band. Rel track Support Your Local Scene (Nov18) followed by more as a prelude to their debut album 'Pissant' (23.02.23) (bandcamp)
On Your Knees – Llanelli glam-metal band (formed 2004), feat; Rob Rage (voc), Roxishoxx (gtr), Mat Phoenix (gtr), Hank Velentine (bass), Bunni Diamond (drms). Might have rel single Pink Knickers, have been banned from venues for being 'too rock'n'roll'
Openfire – Llandaff band (2003), feat; Martha Stuart (voc). Had track Princess Of Insanity feat on Sessions in Wales. (website). More info req'd
Open Seam – Barry punk/grunge band (c2007), feat; Matt Taylor (voc,gtr), Bridie Norris (bass), Jordon Richards (drms). (website)
Opium – Merthyr band (2003). More info req'd.
Oppressed – Cardiff skinhead-Oi band of 1980s orig feat; Lee Jenkins (drms) (later of Henrees), Dom Moreno (bass), Roddy Moreno (voc), Russell 'Ducky' Payne (gtr). 1st 7″ came out on Firm Recs '83 'Never Say Die' EP followed by Work Together on their own Oppressed label. Their debut LP 'Oi! Oi! Music' in 1984 was a live recording from a Cardiff gig in Jan that year. The LP 'Fatal Blow' a year later also feat; Martin Brennan (voc) & Gary Tier (drms) who had replaced Lee. The LP had cover versions & early '81,82 demos. Roddy Moreno moved on to found SHARP (Skinheads Against Racial Prejudice) Movement in an attempt to distance Oi! music from the right wing factions. He also started up Oi! Records & although he replaced Martin Brennan (voc) in the band & Ronnie Payne had replaced Dom on bass, Oi! Recs released the band's 3rd LP 'Dead & Buried' which feat both their singles & comp tracks. In 1996 Dojo Recs rel 'Best of The Oppressed.'
Orange Fall – Swansea-based, self-confessed "rock" band, formed Oct01, Jason Morgan (voc), Chris Bevan (gtr), Chris Angelow (gtr), Simon John (bass), Ian Addy (drms). 2nd album, 'Practise Sanity' rel on own label late 2003, followed by 'Catalyst'. Website
Organ Morgan – Cardiff based producer / mix-masher (c2009) aka Mathew Mayes. Rel EP Cocaine Afternoon (website)
Orgon – a Cardiff based project that is Sion Orgon who has performed in this format since 1999 & had tracks on weird comp albums, mainly from Germany & America. Also on the Dim Apathi CD. 5 Track Ep coming out later this year (2002), on Eskaton Recs, which is owned by big avant guard band Coil. The Ep has been recorded by Thighpaulsandra (keyboard player with Spiritualized, Coil & Julian Cope) at his studio in Pontypridd. Sion also plays for Rocketgoldstar who are signed to FFVinyl.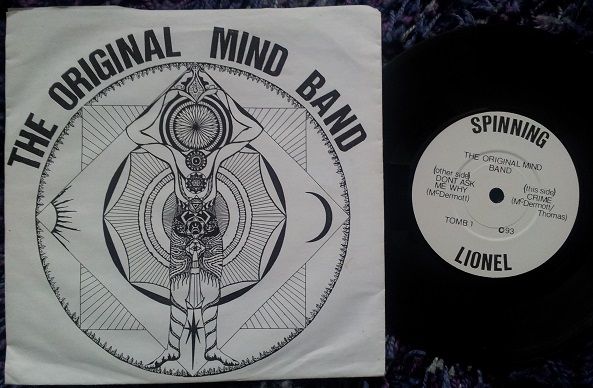 Original Mind Band – Merthyr punkabilly band (formed 1990) feat; Patrick McDermott (gtr,voc) (ex Presidents), Mod (voc), Snake (bass), Stretch (keys), Thomo (drms). Rel 7″ single Don't Ask Me Why (Spinning Lionel Recs 1993) and had track on Secrets of Sound 7″ comp EP and track Dino & The Lady on Obvious comp CD (25Recs). By late 1996 had shortened name to Original Mind.
Oscar & The Kingfishers – Awyn 'Oscar' Jones was this band called he is the father of Kelly Jones (Stereophonics). They did 5 or 6 recordings for Polydor with only one getting released which might have made the top 50. More info req'd
Otalgia – Cardiff project (1985- present), feat; Mike Jones (gtr,bass,prog) (ex Chromasomes, Effigies), and K (voc). (website)
The Other Club – Cardiff based indie band (c2008), feat; Dylan Lermontov, W W Alexander, Babs Babatola and Nola Keystone. (website)
The Other Side – show on Radio Ceredigion broadcast 4 times a week by Phil Olyott covering alternative, indie material. (website)
Our Empire – band (formed Oct04), feat; Dave Challenger (voc) (ex Kennedy Soundtrack), Joe Davies (gtr), Luke Davies (gtr), Luke Skelton (bass), John Lunn (drms). Elliot Blake (gtr) joined Jun05 (website)
Our Glassie Azoth– Dafydd Roberts and partner Ruth have been sending strange 4 track invocations from the Welsh countryside out into the underground since 1994, and their 2 projects, Alphane Moon and Our Glassie Azoth flow and melt into each other, with boundaries between the two not always delineated. In the most reductionist terms, they are howlingly chaotic fields of abstract drone and noise. The best description of this music comes from Dafydd himself: "Our Glassie Azoth was orig conceived as a set of pieces for an Italian tape comp on the entropy of the natural environment. We, however, were living in a lovely isolated farm in utter solitude and things got out of hand…we try and make music that is of itself and of a moment out of time. When we make the music it is often with our one effects box gone mad, feeding back on itself. We can push it in a certain direction, reorder things, squeeze and reshape them afterwards. But at the best times the music then made comes of itself. It feels on an edge, which we enjoy." Rels include LPs for the German label Plate Lunch 'Our glassie Azoth' followed by a 2nd LP for the Australian label Camera Obscura 'Euterpe Sequence' For those still wondering what the hell they sound like, think howling noise not dissimilar to Merzbow.
Owls – Swansea band (formed spring 08, from the ashes of The Caves), feat; Dai Godwin (voc,gtr), Chris McDonald (bass), Steve Prior (drms). (website)
Overdose – Pembrokeshire band (c2005), feat; Owen (gtr), Jake (gtr), Tom (drms).
Overtones – band (pre-2006) who had some members form Caifa (more info req'd)