U4ria – Brychan Llir & Owen Thomas (drms, prog) (ex-Jess) side projects leaving the vocal duties to Sian Williams or Sally Payne. Music ranges from house, speed garage, jungle or something not heard before. Only one official CD release Contentment on Crai Records, but various promo's in circulation.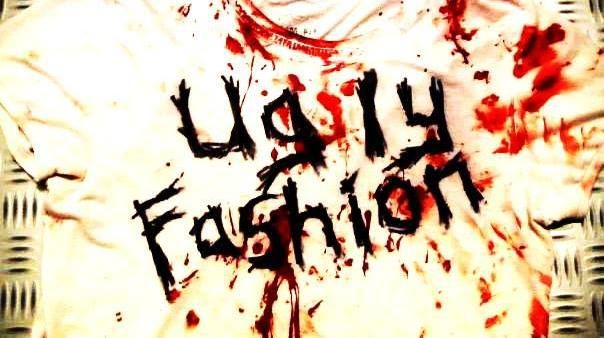 Ugly Fashion – Conwy punk band (formed 2009). Orig feat; Meurig 'Migs' Roberts (voc,gtr), Rico (bass) (also of Slight Return), Ryan (drms). Split in 2011 and Migs did a lot of busking and reformed the band in late 2014 with a complete new 4-pc line up, Craig (bass), Nick (drms), Liam (gtr). Split 2016
Ugly Harmonies – metal band from Prestatyn (formed Jul10), changed name to Screaming Witches (Jan12) (website)
Ultra Magnus – Nannerch based 4-piece formed 1996. Feat; Paul Manchester (bass), Huw Thomas (drms/keys), Matt Sothern (gtr), Mike evans (voc,gtr) (ex –Existentialists & Sychophants). Paul replaced Esther Donald in '98.Rel; 6 track EP The Only Place That is Cold 1997, followed 2 years later by the LP Be Reasonable I'm not that Wise which was engineered by Ken Nelson, who worked on 'Bring it on' & 'Liquid Skin' by 'Gomez'. He also recorded 'Parachutes' by 'Coldplay.' Spent most of 2000 inactive with Huw away but promised to make up for it in 2001 – but did they?
Ultra Violence – thrash metal combo from Rhyl area (late 80s) feat; Boz on drums.
Unarddeg.com-community website run by Cynog & Gruffudd Pryce, intended to serve as a centre for the Welsh language music scene and to be a place where anyone can submit or read relevant news, reviews and articles, and have access to pictures of bands and recent gigs. There is also an Mp3 section on the site where any musician or group that sings in Welsh has the opportunity to showcase their music on the web. (website)
Uncle Herbert's Big Soul Band – band from Colwyn Bay, orig called The Questions, but changed name on 21.01.67
Uncle Peanut – (real name Pete Brookes), vocalist of the Reading punk duo Here Are The Young Men & Uncle Peanut. Native of Colwyn Bay in the late 80s before heading East.
Uncle Phil's Afghan – Anglesey thrash band (c1992), feat; Chris Salter (voc,gtr), Mark Byast (bass), Simon Rowe (drms). More info req'd
Underground Love Conspiracy – Ruthin indie/psychedelic band (early 90s) orig called Kaleidoscope Deep, feat; Chris Davies (voc,gtr), Steven Davies (gtr), Mark Davies (poet), Gareth Evans (bass), Tim Shakespeare (gtr), Simon Morris (drms) (latter 3 all ex Cryogenics). Rel 4 track demo and played gigs at Planet X, Liverpool, Bangor Uni., Aberystwyth Uni., Liverpool Uni. before splitting up.
Under_Scorr – Wrexham school band (c2001), feat; Adam Squire (voc) who was with them for 7 months & played one gig before leaving. More info req'd
Under Tow – band (formed 2001), feat; Tom Dewhurst (voc,gtr), Henry Morton (bass), Kerry (drms). Involved with MASE played debut gig 12.11.01. More info req'd.
Unfits – Misfits covers band first formed in Wrexham 1996 feat. Mark Watson-Jones (Blacklisted) (bass,voc), Mike (Grimorium) (gtr), Russ (Grimorium) (drms), played to 1½ people in Kings Arms, Wrexham. Resurrected 1997 with Mark, Fin, Nand (Blacklisted) (drms), Ste/Mike/Rhys – 1 guitar between them to support Blacklisted / Vaffan Coulo, Mountain View, Penmaenmawr.
Un4given – Rock band (c1995) from Wrexham area, feat; Fred Hughes (voc) (ex Airplane, No Vacancy, Dizzy Mama, Vinegar Stroke, Natural Born Swillers),  Mike James (gtr). Neil (Sparky) Spark (gtr), Mike Weaver (bass), Viv Ellis (drms). Weaver left and was replaced by Mark Bithel
Unholy Joe's – Llangollen band (pre-1996) feat; Deb Edwards (voc), Barrie Roberts (drms) (both now Ruby's Promise). More info req'd.
The Uninvited – Wrexham indie band (c2012), feat; Andy Bellis (voc), Steve Jansen (bass) (sadly died 14.12.19)
Unset – Bangor (?) band (c2009), feat; Bags and Dan Rigby (website)
Unisun – Caernarfon based band formed by cousins Griff (Dylan) and Rhys who got together & wrote their first song ever 'Chocolate'. Debut gig was at a party in Llanrug, before playing The Heights Hotel in Llanberis. Feat; Dylan Griffiths (gtr), Eurig Williams (voc), Dave Campbell (drms), Gavin Elias (bass), Rhys Robs (gtr).
Unit 1 – Holyhead punk band (formed Nov11), Ben Sims (gtr,voc), Jôb-Cian Jones-Williams (gtr,voc), Noah Edwards (bass), Ethan Jones (drms). (website)
Units – (1979-1980) David Bradbury (gtr,voc), Gareth "Muggsy" Jones (Gaz Top) (bass,voc), Peter Picton (gtr,keys), Gary Williams (drms). Formerly called Backbeat. Played many shows in North Wales, Ysgol Glan Clwyd, Colwyn Bay Pier, The Sun in Rhyl, Smartyz in Chester. (pic)
Unit 12 – Wrexham zine containing interviews/reviews of bands such as Nameless, Manic Street Preachers, Fugazi and more. Been going since 1992.
Unit 21 – Second hand record and book shop in Bangor in mid-70s, whose demolition is depicted on the front sleeve of Spectralate's 'Unit 21' album (rel Oct17). A teenage Alan Holmes used to meet up with his late teenage friend and long time collaborator Maeyc Hewitt there every Saturday morning where the proprietor would introduce them them to all manner of wonderful sounds and reading material – more often than not originating in other European countries. Alan says these discoveries were totally life-changing.
The Unknown – series of compilation cassettes rel by Ruthin based Rain Tapes in late 80s / early 90s. Each release being numbered eg; 'The Unknown 1'. Feat the predominant underground alt-indie / avant garde bands of the time. 'The Unknown 4' (1987) feat, Vicious Circle (though can't confirm if this was the Holywell punk band), Joie de Vivre and Emily (in their pre-Creation days). 'The Unknown 11' (Sep90) feat, 4Q. Ran up to at least 'The Unknown 14' (Jan92). More info req'd
The Unknown – Angelsey punk band (formed early06), feat; Dylan (voc,gtr) (ex No Vakancy), Kris (drms) (ex No Vakancy), Marie (gtr), Alwyn (bass). Ex members incl; Adam (bass) (sacked for lack of commitment). Made live debut at Wylfa Rock 2006. (website)
Unsure – Old Colwyn band (2002), feat; Bran (gtr), Rich. Played MASE 08.04.02.(review) (website) More info req'd.
The Unwanted – prev name for Wrexham band Revurb
Up In Arms – Prestatyn Based Indie rock band 99/2000 feat: Richard Potter (gtr,voc) (later of Lampshades), Gavin Lawton (gtr) (later of Carbonari), Mark Ward (bass) Ashley Allen (drms). Eddie Kendal joined later on guitar, was replaced by Marc Owen. Then Mark Ward left and was replaced by Gaz Orchard on bass. Played in the Towyn / Rhyl area. Split 2000
The Upstarts – Colwyn Bay indie band c2008
Useless Ambition Promotions – company run by Colin Jones (of Dressed Naked) from Bath St. Rhyl
Dave Usher – Bangor musician of 1960s / 70s as Frank Garrett (of Purple Chapter, Wonderful Grip, Liverpool Scene) explains, 'One unsung musical genius, Dave's main instrument was saxophone and flute but he also was a first-class guitarist, bass player and pianist! Dave played with many bands in North Wales though I cannot remember their names. Guys like Dave, Jim Taylor, Mogga and myself used to end up at the Haven if the gig was close at hand and finished handy due to the Haven being open until the ungodly hour of 1am and usually end up jamming a few numbers together as the resident Haven Showband did not mind having a break!' Dave went on to join the famous Graham Bond Organisation and did quite a bit of recording with them. Frank continues, 'He was always up for a laugh and even at the auditions with Graham Bond asked him, whilst tuning his sax, "could you let me know when it's in … I'm tone deaf".' Sadly Dave was killed in a road accident late 1970s/80s.
Utopia – band from Prestatyn area, formed 07.03.98 by Tom Scriven & James Kershaw, who were joined by Eddie James (voc) & Carl Hogan (bass) (formerly of Flashbax). Rec EP, "Just The Way" at Rockcliffe Studios, Llandudno, May99. Eddie left soon after this session & was replaced by Sarah Lipman who took on songs Smokin' Fossil Fuels, Bind Ivy, & Alone. Rec new EP Fake in Sep99 rec'd rave local reviews. Played a part in local music history when they were the last band to ever play in The Savoy Bistro in Rhyl, Mar99. Changed name to Carbonari in Jan00.
Utter Crap – A5 zine by Riot Comix, given away free with issue 3 of Funky Fringe zine 1989, by Groz & Ollie (Andrew Oliver – now runs Third Wave Collective label).
Uza – Wrexham based band (2004), took part in Stiwt Battle of Bands competition. More info req'd