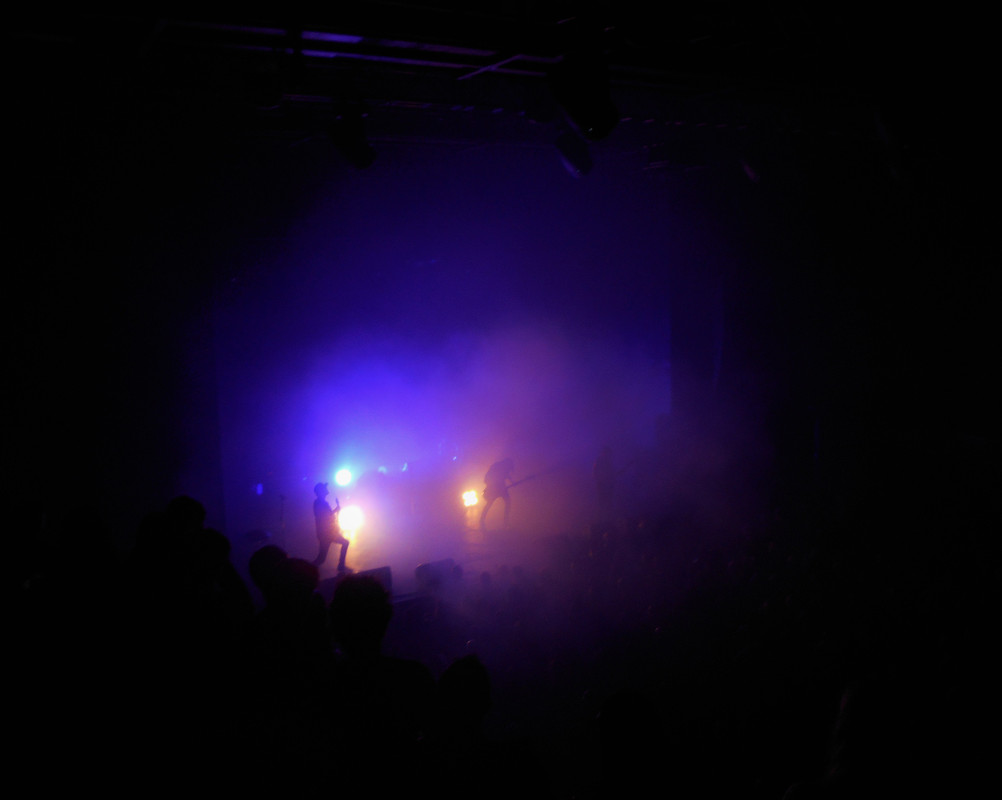 the ocean
There's a short story and a long story. Short story, went to a festival in Netherlands, it was ace. The long story I'll leave to after main story, as it shouldn't detract from the event itself.
"Losing" Europe both in the long and short term is still a painful experience for those like us who love experiencing music in these nearby exotic locations. With Eurofest trips postponed over at
least two summers the itchy feet were unbearable, so when Soul Crusher came on the radar with the developing positive prospects of travel, plans were afoot! I'm not sure I'd particularly been
aware of it in its previous 4 editions, maybe buried under the wealth of other larger stuff happening over there, but the fact that this was tenuously actually going to happen with a stunning line up of extreme and experimental heavy bands was more than convincing enough for us to try.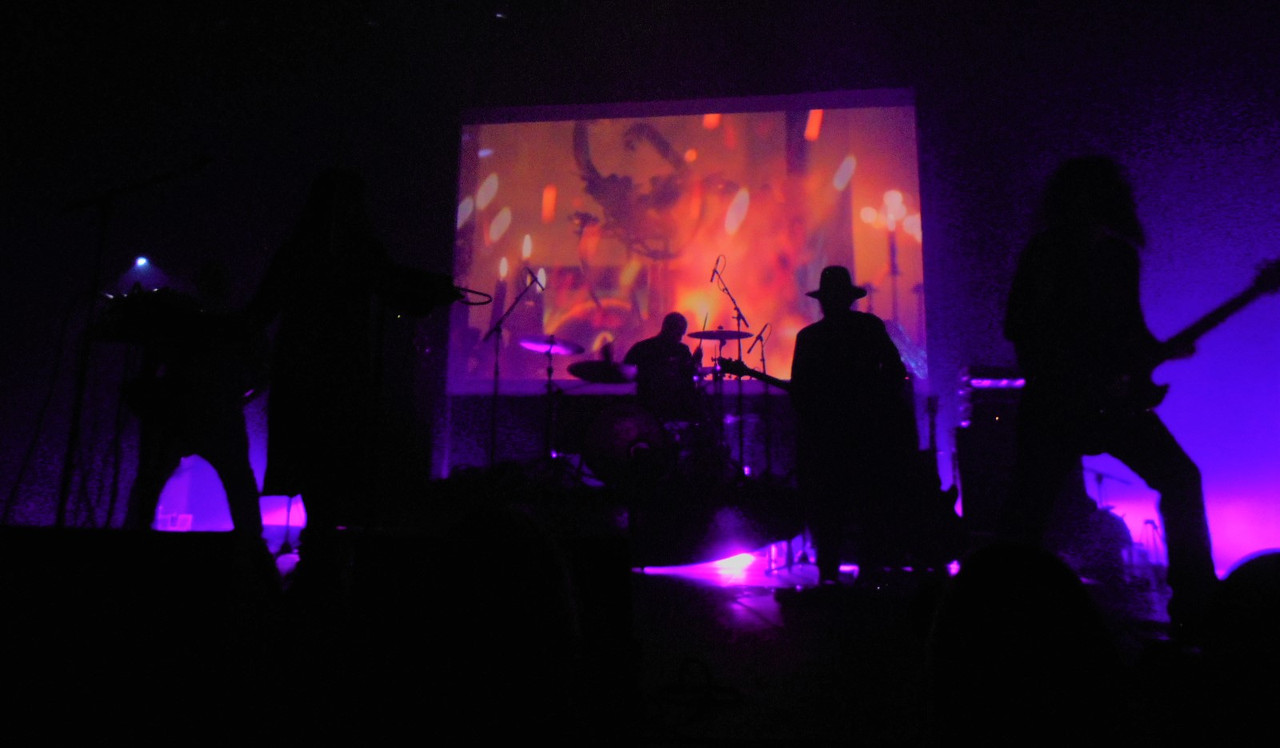 wolvennest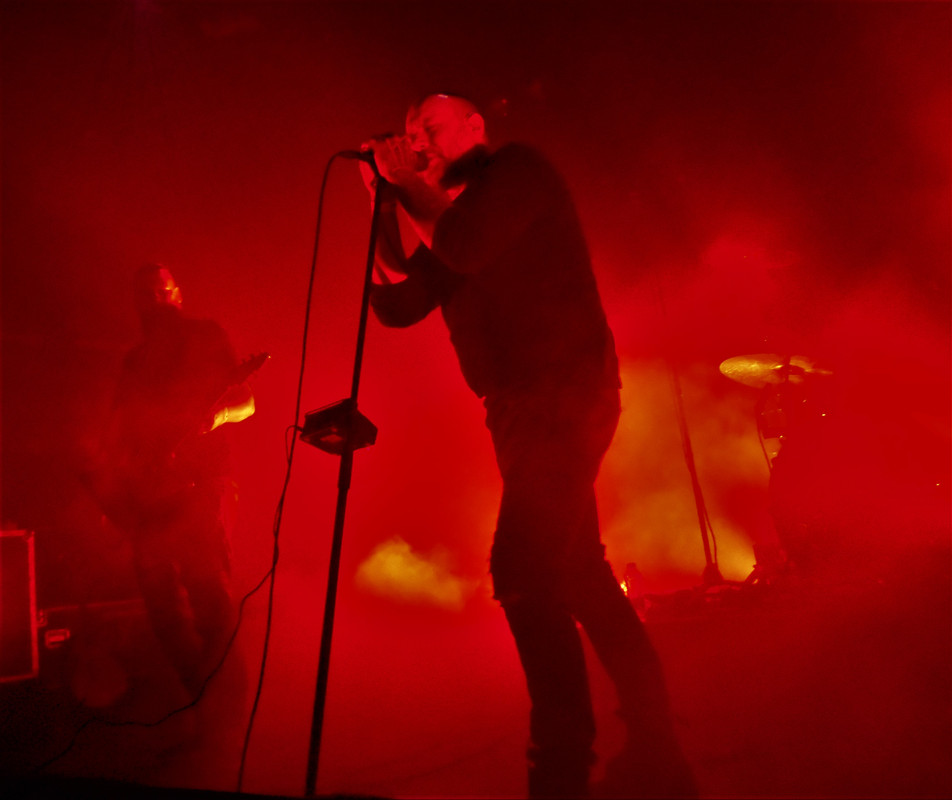 crown
So, we got there (see long story). The Sleeping Beauty venue couldn't be more central, between the train station and the police headquarters, the set-up is two big reasonably big rooms, adjoining but with lots of offshoot bars, balconies, merch and seating areas. Given our late arrival (see long story) we had sadly already missed Regarde Les Hommes Tomber, though I will have the chance to see them again at Damnation Festival.
Amid our celebrations of gaining entry and orientating ourselves to the venue layout, treating ourselves to some ludicrously expensive craft beers from the specialist bar, we caught the very last gasp of Doodswens, a Dutch raw black metal duo but then we were able to settle into a good up front position for Wolvennest in the main "Red" room. The Belgians had fair blown my mind at my last Roadburn visit, and were a major incentive to come here again. While I don't think the impact was quite the same with perhaps the new album not settling into the subconsciousness enough yet, it is still a majestic trip, the hypnotically repetitive guitar rhythms washed over with crazy Theremin action and haunting sung vocals, the shadows in the mist, and projected videos adding to the ritual vibe.
The melodies were retained with Crown next in the second "Purple" room, the French band had previously been crushing indeed on their Natron album but their latest "The End of All things" they have explored a more expansive darkwave element, at times reminding of Depeche Mode. Live and in your face this is still plenty aggressive though and shifts gears through emotional passages. Back to the busy main room for Wiegedood, it may be late afternoon but buried in the dark venue you are easily carried away to beyond time and place with their stunning set. I've seen the Belgian three-piece a few times but maybe had forgotten what an intense experience their mix of blasting black metal with progressive post-metal atmospheres is, the speed is truly phenomenal but so is the sheer heft of their slowed down impact too. as harrowing as their name would suggest. So look forward to their forthcoming new album.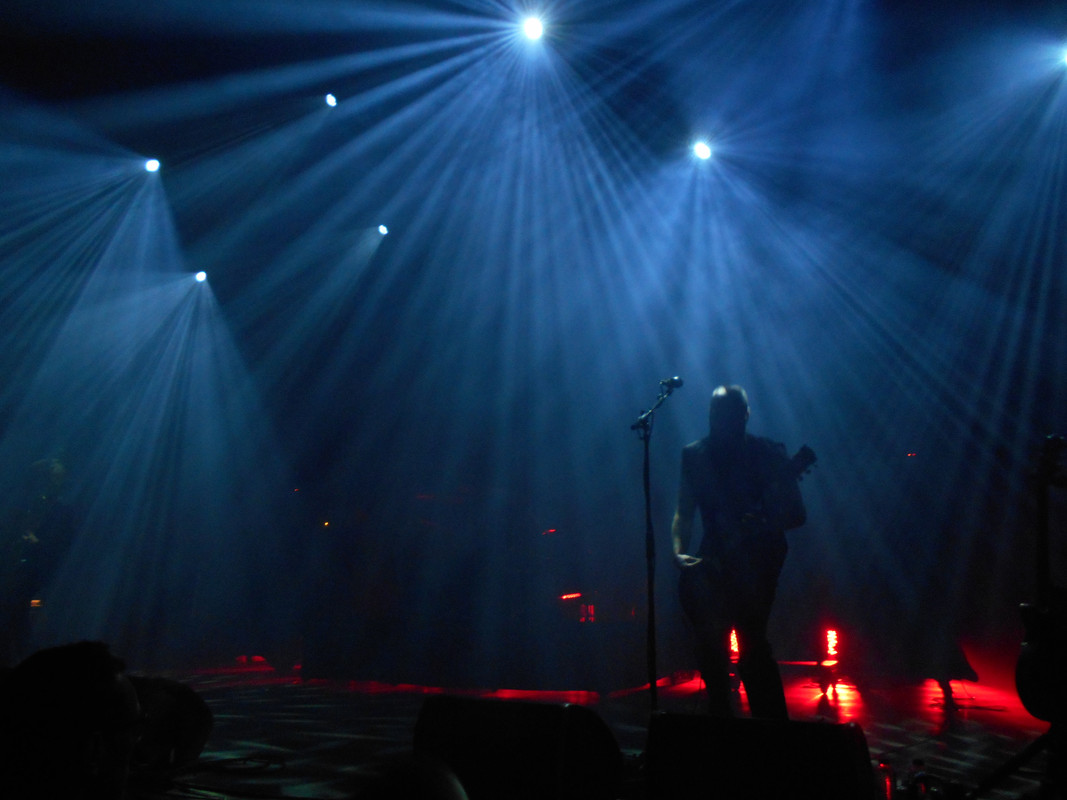 wiegedood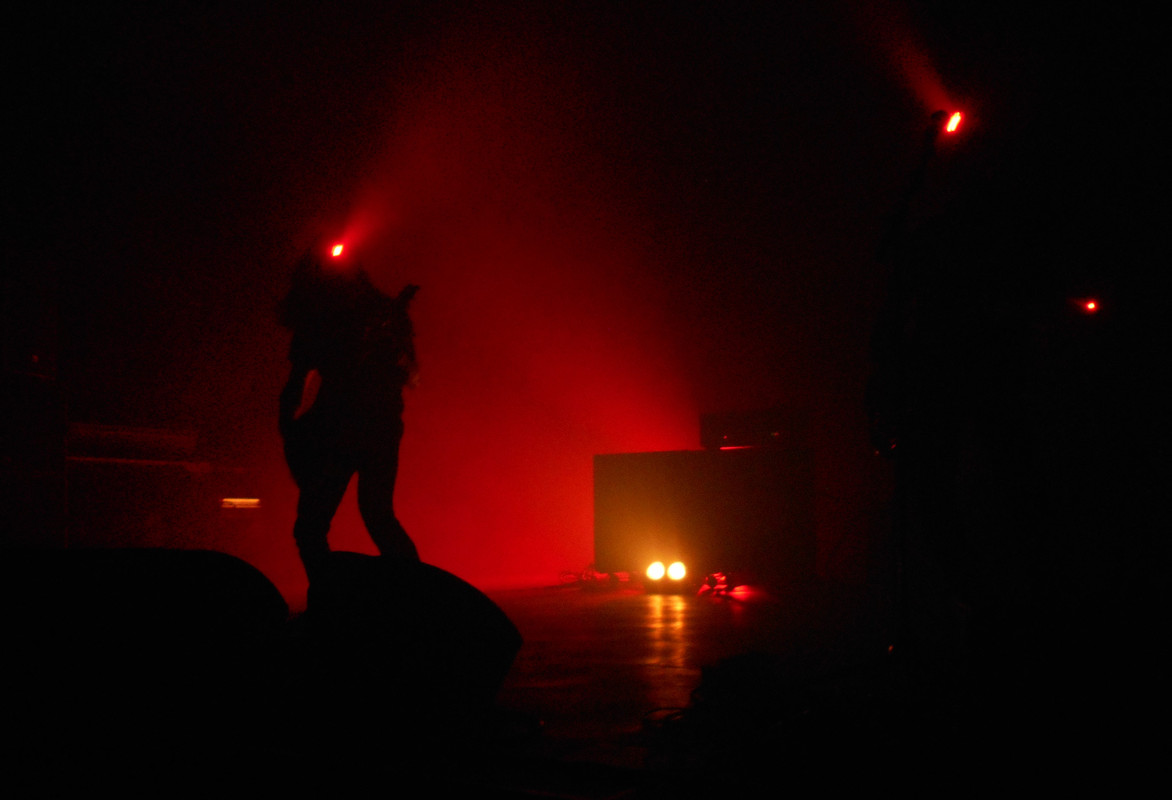 celeste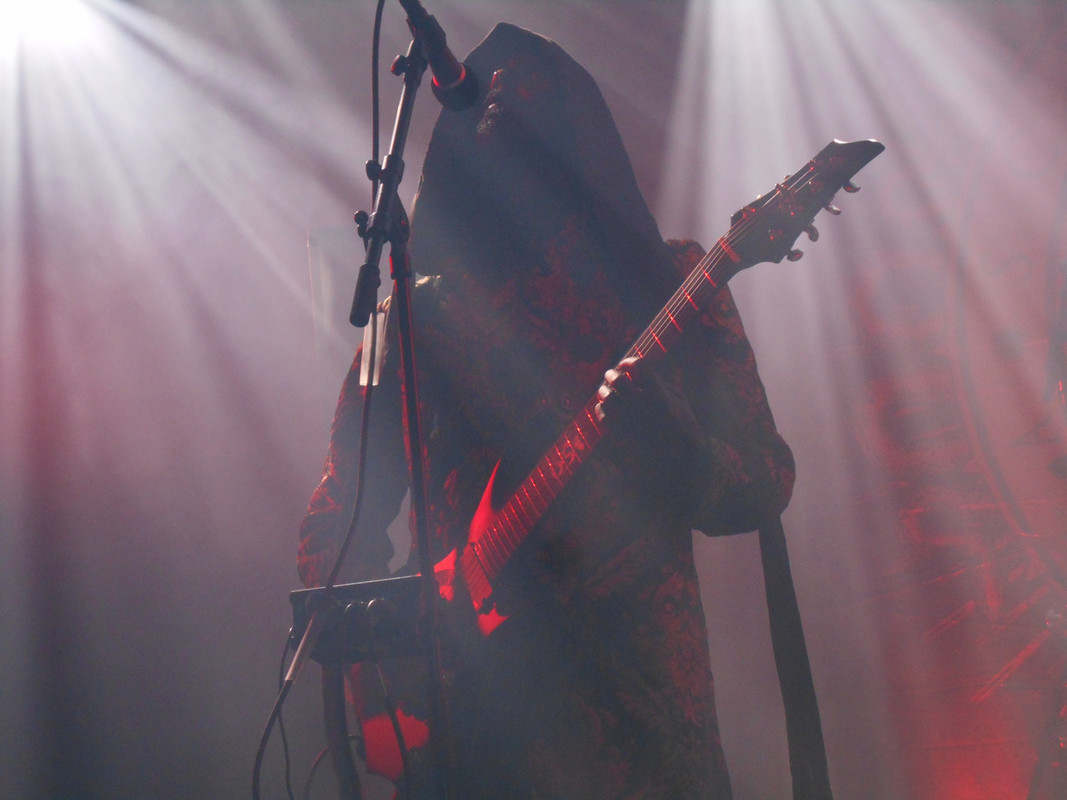 schammasch
Speaking of which, we are scoping merch and replenishing drinks for our tea before we are back waiting for Celeste, their soundcheck an odd "naked" contrast to their actual set swathed in fog and with their signature red beam head torches bobbing away. The lights cut through as their riffs do, a churning, seething power of punchy impact, largely relying on an instrumental approach bar some early roars.
The gems keep coming as next we have the Austrians Schammasch, who I'd last seen supporting Batoushka in Manchester and definitely left there wanting more of the same.  They share the same theatrical ritual approach as them,  and have a really progressive and symphonic element to their dark black metal interspersed with more post-metal and ethereal passages.  The sound takes a while to settle but they put on a captivating show.
The relentless nature of our day and drinking means we appreciate a change of pace from a different angle, as we enjoy basking in The Ocean from the main room balcony.  Visually it seems a more stripped down performance but their incredibly diverse and progressive modern metal keeps the interest.  Shifting from chasms of chugging heaviness to the gentlest waves of lilting melodies, roared to sung vocals, they don't believe in boundaries or established patterns.  I pick up one of their vinyl purely on the basis of the stunning laser cut sleeve design, but I know the music will be a worthwhile listen too.
Up close and personal once more for Verwoed, some native black metal which while at times atmospheric and dissonantly haunting also rips with ferocious riffing and blasting.  Even the intensity of Deicide is brought to mind by their brutal attack, the vocals are raw and unhinged in the finest traditions of the frozen north.  Finally, the main stage is closed out by the Finns Oranssi Pazuzu, a first time for me to catch them live.   Ostensibly also black metal but with such an off kilter and psychedelic approach they attract some reverence for their uniqueness.  There's multiple keyboard elements that can give layers of depth and complex sinister soundscapes but also retro vibes, even  darkwave techno/electro rhythms.  But when they kick in to their rapidly shifting intense riffing topped with harsh vocals it properly sweeps you away in a sonic maelstrom.  There is a wind-down with the more hardcore styled Coilguns to follow but we have more than had our fill in more ways than one so leave joyfully crushed, soul lifted, job done.
Really impressed with the setup and would definitely be casting my eye on future events that who knows, may become easier to get too…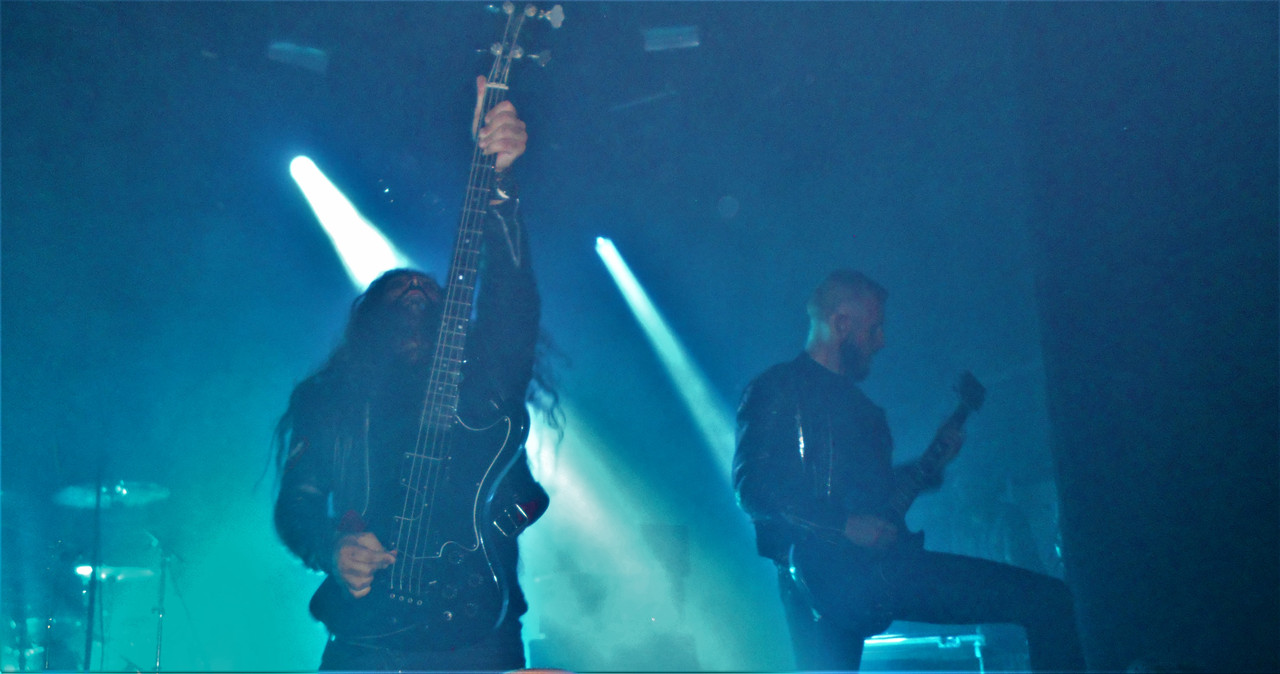 verwoed

oranssi pazuzu
So the long story to get to that point.  We were fully prepared to undertake all necessary home and away conditions to attend, so we'd been shot up with microchips when the opportunity had arisen, undertaken a test in the 48 hour period before going, got the lab results saying all clear, filled in a health declaration form.  Getting on the plane was plain sailing, we scoffed at people who turned up at the gate with just a vaccination record, why can't you read the rules?  Train from Schipol late into Nijmegen on the Friday, too late for the first night of the festival (having had to work Friday daytime), so we were straight on the bus to our accommodation on the south side of the city.
After awakening our host from his schmokey slumbers we asked if we should book a taxi now to get to the testing centre on the edge of town at 9 in the morning where we had to undertake another quick test to gain a 24 hour QR code pass to attend any indoor social space, the festival venue included.
'No, do it in the morning you'll be fine.'  Starting our litre of bourbon duty free for a night cap, plus diverting another load to our hipflasks for who knows when, we slept soundly.  Rang the Nijmegen taxi number in the morning,
'There are no taxis in Nijmegen.  Really?  'They are all elsewhere.' OK!  Another number said the same.  I had contingency planned with some transport maps and we raced out to pick up a bus route.  That didn't run on a Saturday…  we jogged on to another stop where another did in the general direction, though not all the way, the driver helpfully informing us of the next connection that would via a circuitous suburb route take us closer again.  But we were still late for our appointment as we ran along cycle paths, under subways, through industrial estates to practically outside the city.  We were late but it was quiet and seemingly that didn't matter and we undertook the tests, results would be messaged through in half an hour.
This gave us time to walk through more empty estates and back into residential areas to pick up another bus that would take us back in to the centre where we could think about some breakfast.  The email informing us the results were ready came through while we were on it, but you had to click on a link to get an SMS verification code.  Lorraine got hers, nothing came through to my phone.  We only had WIFI while on the bus so upon arrival we had to go and find somewhere to get it again, thinking we'd combine it with breakfast a cafe/bar terrace looked suitable.  No WIFI and their card reader wouldn't accept our cards, or let us in without the QR code.  The next best/entirely worse option was McDonalds free WIFI, so bought food from the scumbags for the first time in decades to facilitate this, only to get the message that their connection was not secure and have it blocked.  All for nothing!  We next tried at the tourist information centre where they gave us WIFI access but we still made no progress.  Our options now were to return to our accommodation as planned to pick up our tickets and "supplies" and return to the venue and try and sort it.
As we were literally round the corner from it we went to the venue first.  Not open yet, but we fortunately caught one of the staff letting someone into the backstage load in bay and we related our tale of woe to her.  This angel then spent literally hours going backwards and forwards to the management inside, speaking to Dutch helplines, helping us get at least one pass on Lorraine's phone (establishing that she hadn't caught it since the last test), but also relating that the official position was "No Pass, No Entry", they trusted that we had done what was necessary but it was the law to have it.
Somewhat drained by our travels and traumas we were practically in tears by this point, falling at the last hurdle.  It reminded me of once when I went to see Nomeansno in Huddersfield and finding out it was sold out (there was no way to buy online tickets), and resigning myself to watching the gig through the window from the street outside.  Fortunately someone cancelled and a ticket came available there, the last suggestion here, as the crowds have gathered for the opening time,  was to go and get retested and try again on the phone that was working.  So now, we went to the taxi rank by the station (there are taxis in Nijmegen!), and went first back to our accommodation, grabbed what we needed while he waited, and then he took us to the testing centre again.  40 Euros lighter we sent him on his way, as there were now big queues at the centre, tested again eventually and repeated our trek back to the bus to the centre, although this time we had our remaining whisky bottle topped up with lemonade to take the edge of things whatever happened.  Rinse, repeat, we'd polished that off before we even reached the bus, then the results are through again and we now have two passes.  But apparently as you can only have one on your phone at once Lorraine had to gain entry then replace hers with mine, then come back out and fetch me in.  The wrist band was on, we hugged and cheered.  The ecstasy of relief, we also bumped into our saviour and gave her a massive hug too.  Cos we could, cos we were negative.
Eight hours of glorious music blasted away six hours of absolute fuckery, and it became worthwhile, an adventure.
That part not to be repeated hopefully…