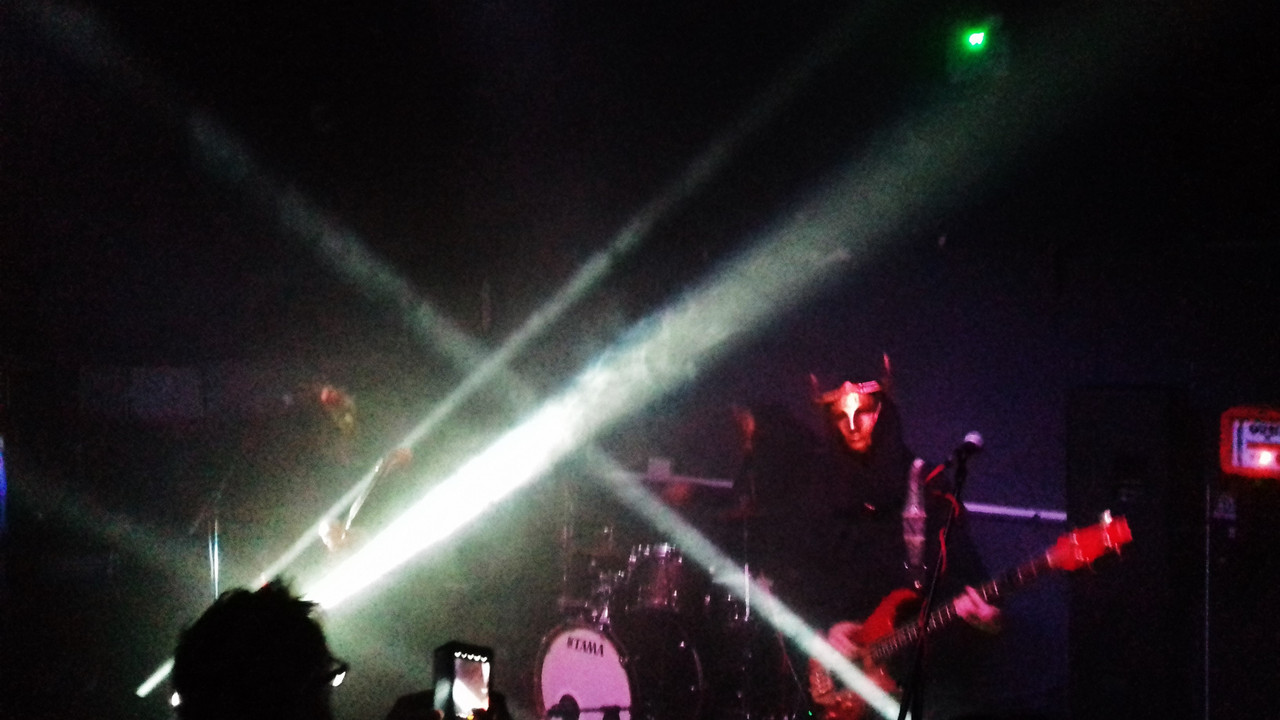 Despite running on fumes from the weekend, I was determined to have one more expedition to extend the entertainment, plus to test my faith in my new dodgy car with a cross-country trek.  Had missed the headliners earlier this year at Roadburn when they were the last band of the whole event, and we couldn't get into church venue they were playing so had a listen outside for a bit and then retired replete.   They were raved about though, and it had been a while since I'd seen the awesome Bast, and even been to Nottingham, so foot to the floor we headed east.
When I worked round the country I was lucky enough to check out many great gigs in Nottingham, always having a great music scene, but it must have been over a decade since I had been there.  I was surprised to find Albert's was in the same block as both Rock City and the Rescue Rooms, a proper concentration of venue opportunities.  Downstairs it was an art-full with not much beer (after the weekend) and comfy sofas, the gig space upstairs showed elements of whatever grand and ornate past the building might have had whilst currently being pretty scuzzy and right up our street really.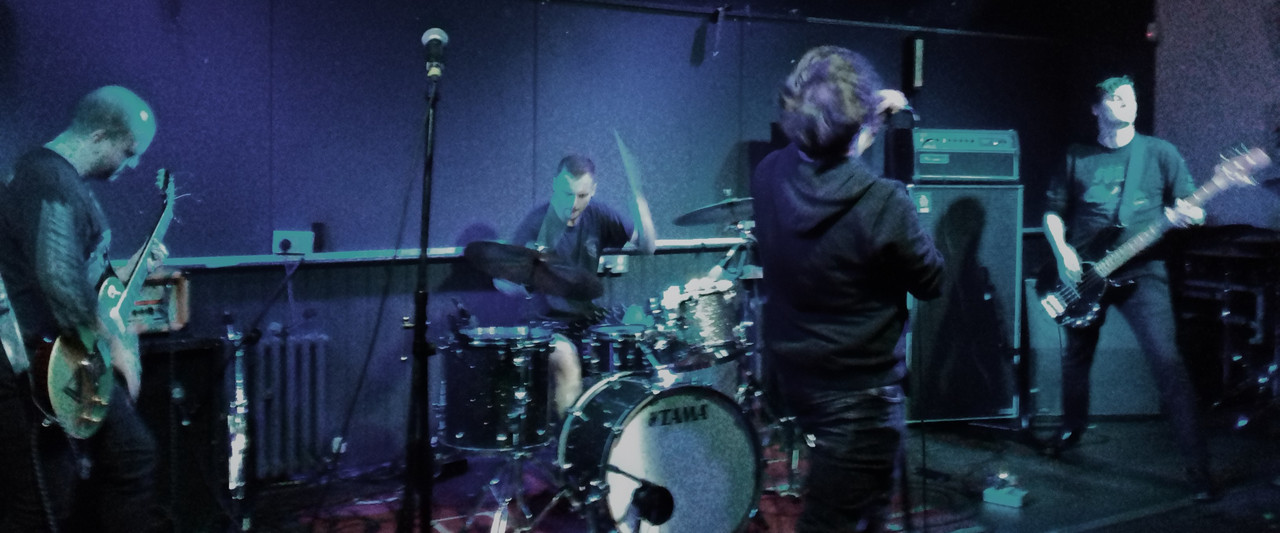 Not long since played alongside Fatalist (another one) playing one of their first shows up in their home town of Leeds and had been impressed then. There's still a rawness to their black metal performance and filthy toned sound, but some great ideas in structure that keeps the tunes dynamic and interesting.   Their new "Awake, Arise" release demonstrates this strongly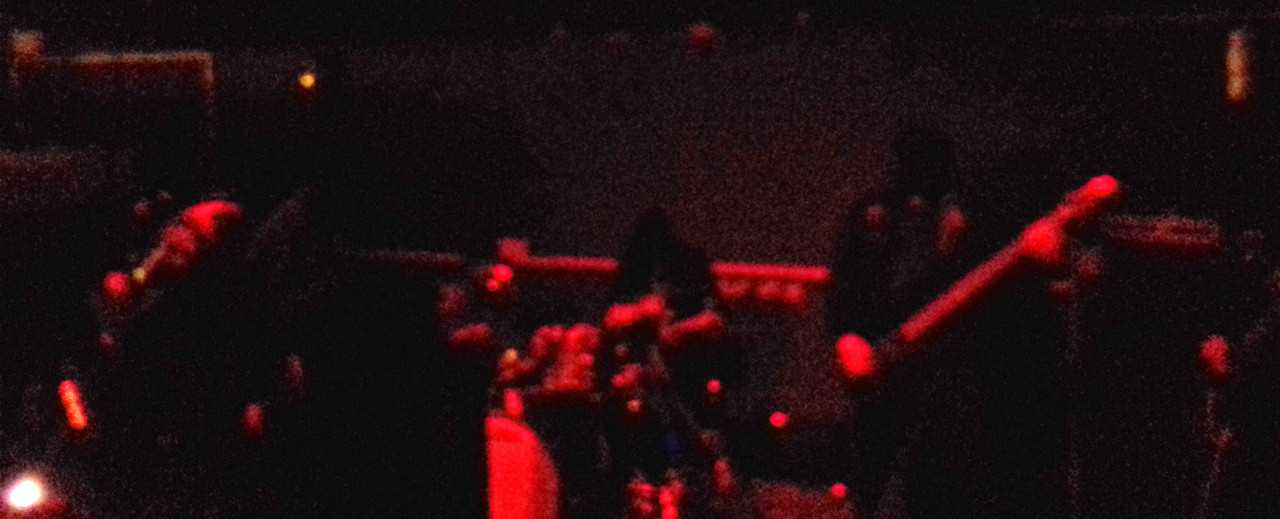 Abduction I had last seen on the tiny Jagermeister Stage at Bloodstock, which suited as at the time it was a one-man onslaught of black metal.  Not sure what role that member fulfilled now, as they were expanded to a 5-piece.  Probably the singer/ritual conductor, cowled and theatrical while screaming along to relentless riffing.  There was an epic scale to the frenzied heaviness, but also I found it more formulaic at times, not helped by the uniformity of masks, hoodies and jackets of the current wave of faceless not face-painted black.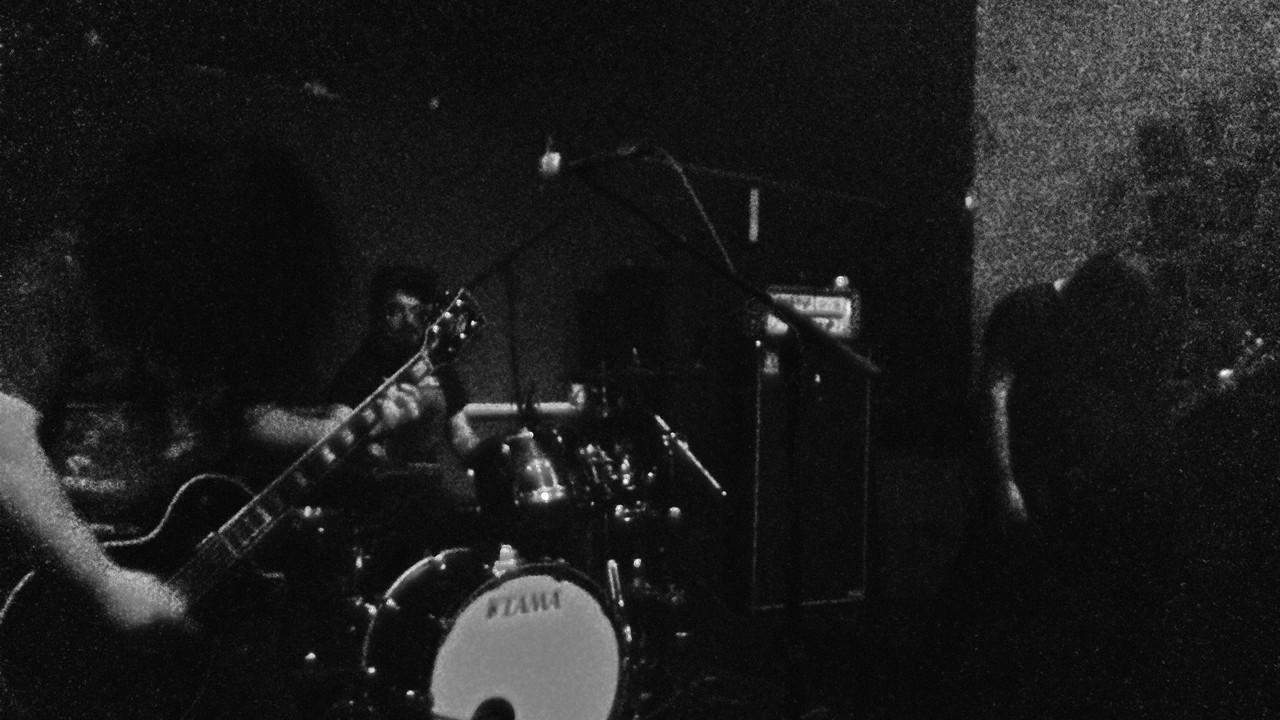 Been a little while since I had seen Bast and was reminded what I'd been missing from the off.  The three-piece have a focus and precision in what they do, but also like their contemporaries Conjurer ascend above genres to be an indefinable heavy experience.  Blackened for sure, but with post metal, crushing doom and elements of even prog (in the sense of pushing the envelope) seamlessly and subtly blended together in their lengthy compositions.  Their sound is refined for impact, the drums are pure destruction, I dig out my copy of their last "Nanoangstrom" album to savour it all the more afterwards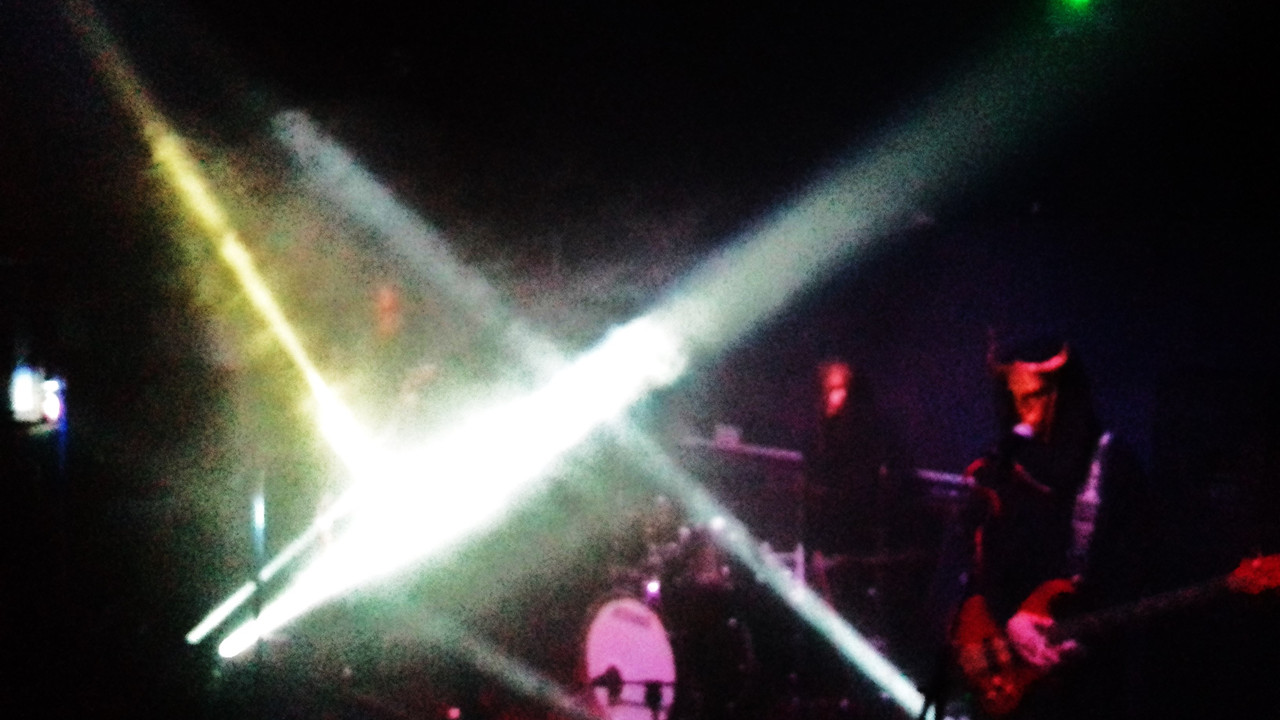 New York's Imperial Triumphant have been rising to their own gilded throne for some time, but last years "Vile Luxury" really brought them to a higher profile.  Throwing "Jazz" into the mix with black metal could have polar results and reactions but i was at least looking forward to what they may bring to the feast.  The three piece don gowns and masks that offer a disconcerting different approach, especially as the guttural roars and screams come from blank faces.   The reflected stage lights of their golden details also are a striking visual feast, but… the music…   It's pretty mindblowing, mainly because I can't get my head around it.  Yes, the raw dissonant basics are there, almost a Portal-like stripped down sonic brutality, the drums are an intense blastathon but watching the fretting up front is bedazzling.  At times it seems just like random flailing and an almost emperor-wears-no-clothes (or only masks) piss take cacophony until you get drawn into the fact that the this might actually be incredibly complex composition that for all its apparent haphazardness is actually crafted angular components of an unholy whole.   Or not?
Could spend even longer working our but we have to leave before the end for our long trek home but my mind still reels and I have nothing but respect for the challenging experience, well worth the trip