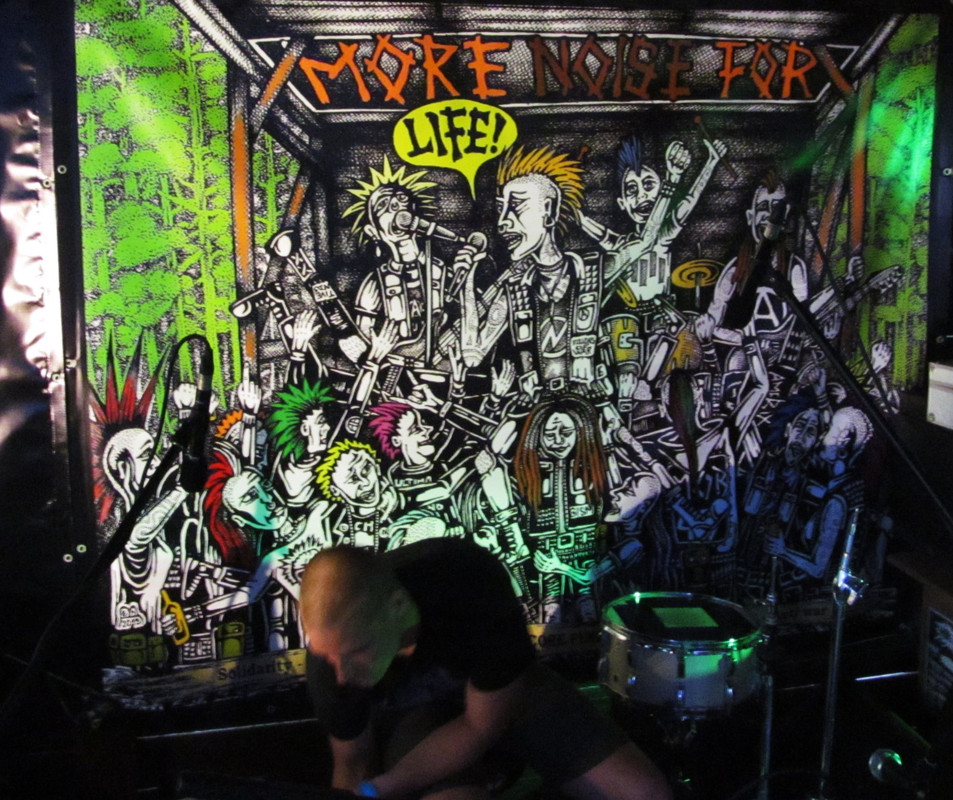 So, three times before the dawn (of autumn) I won't deny Czechia.  The last of my trilogy of trips to my second home is the smallest of the bunch but maybe the best for it.  We had come over to play this DIY punk and hardcore festival with Emissaries of Syn and Spam Javelin two years back, had a marvellous time, and I thought it would be a treat to go back as a punter and support our friend Peta's event.
Practice makes perfect in terms of slick travels, £80 return from Manchester with two different airlines, £15 hostel at (forget your Sparta, Slavia, Duklas…) Meteor Prague and health restored at a Pivo Sanitorium.  Bought a tent, two bottles of vodka, beer and food for about £30, £3 train ride out to the middle of nowhere, it was all going  so well…  But then the one carriage train didn't stop at the vague station at the edge of town (maybe you were meant to jump off) so I had to hike back an hour in the blazing midday sun weighed down by all my gear, no shade across open farm fields.  Christ I'm earning my refreshments.  Greeted by Peta at the football field venue, I'm apparently the first customer! £28 euro for which you get 28 bands from 11 countries.  Amazing.  Nothing spoiling, plenty of time to recover and set up, go fetch some more supplies, get on the goo-lash, and enjoy the pleasant, peaceful, countryside surroundings that are soon going to be devastated…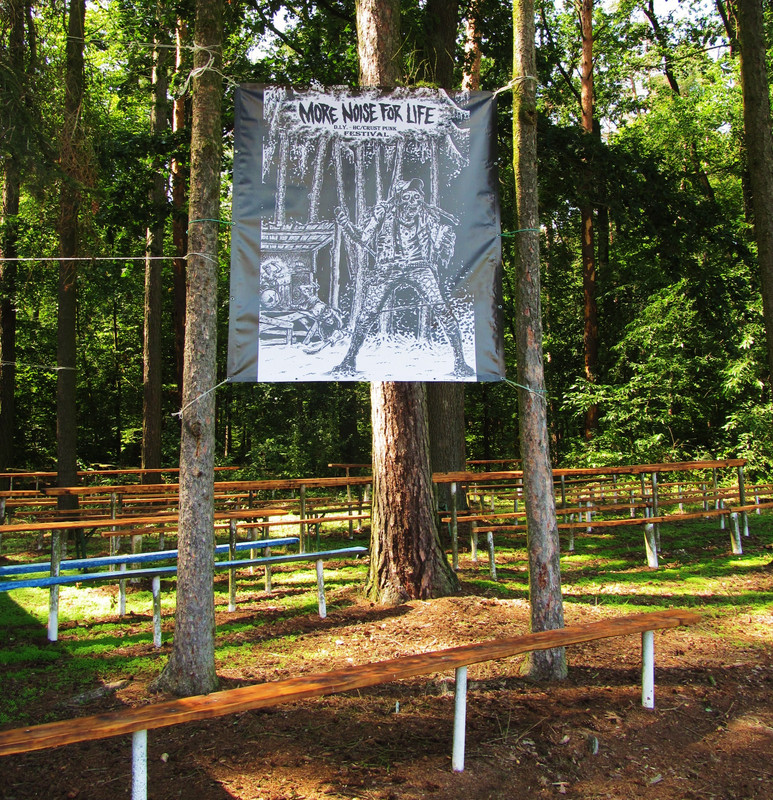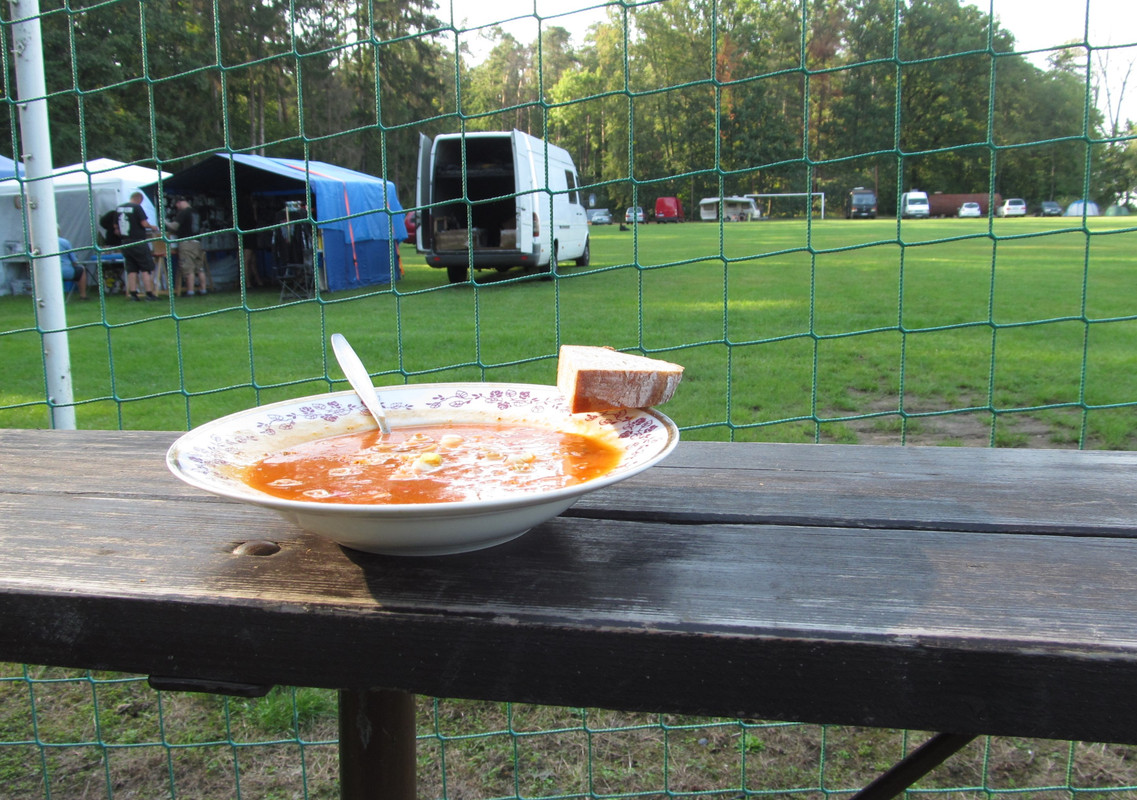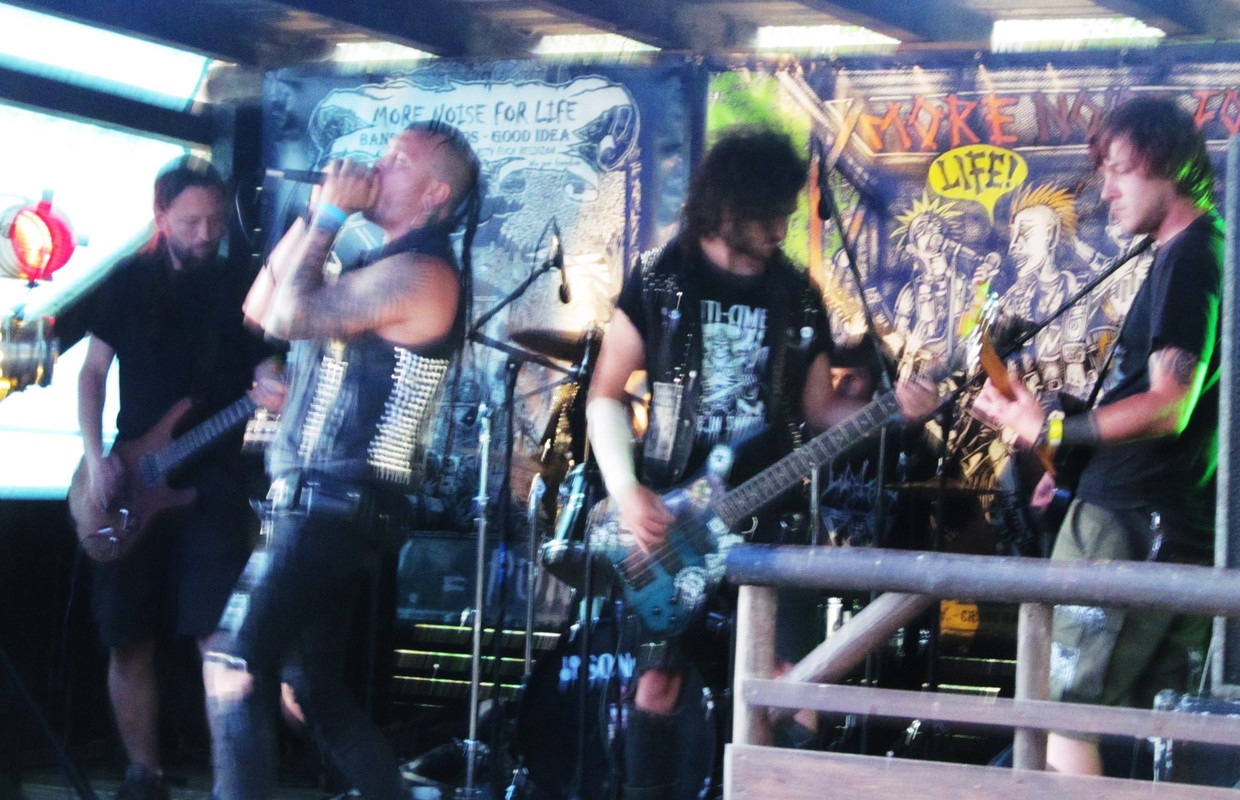 slavery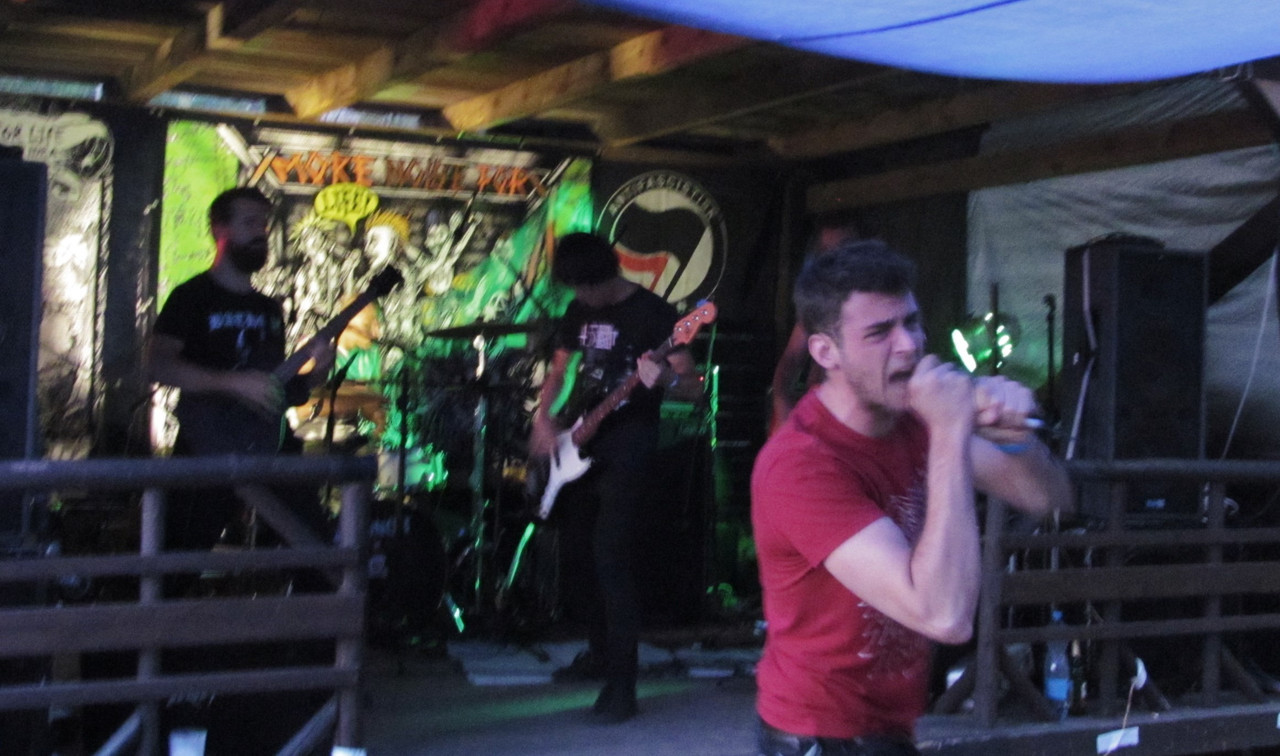 bozgor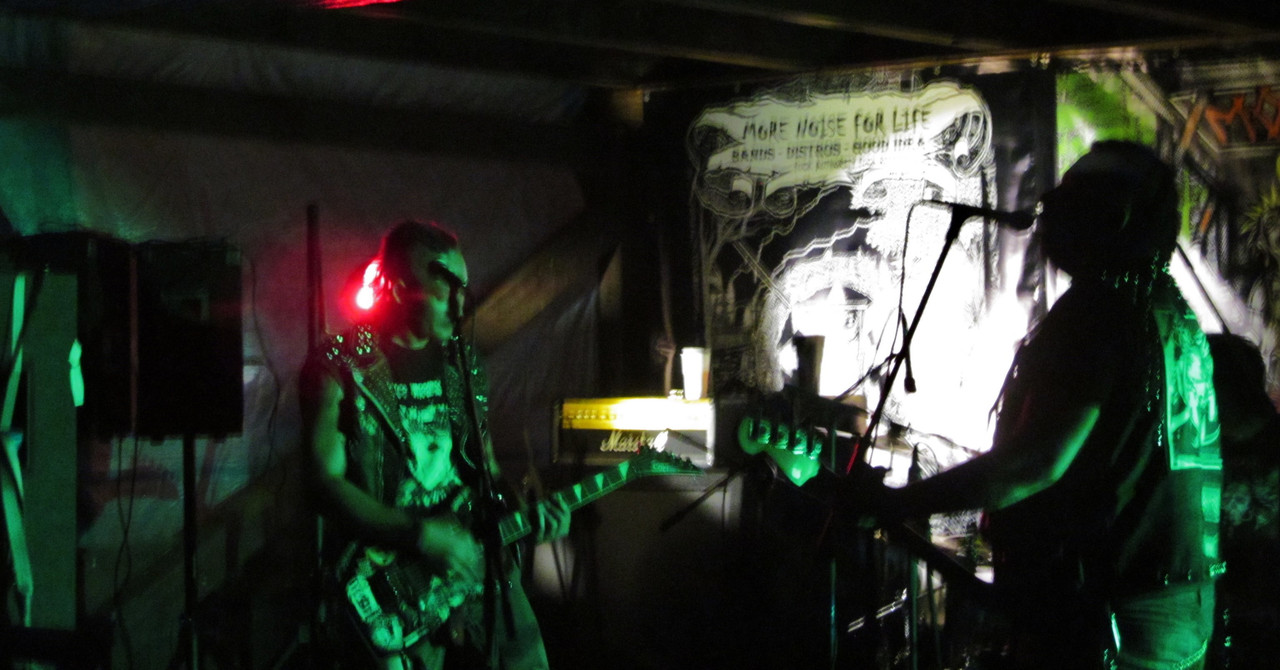 dornata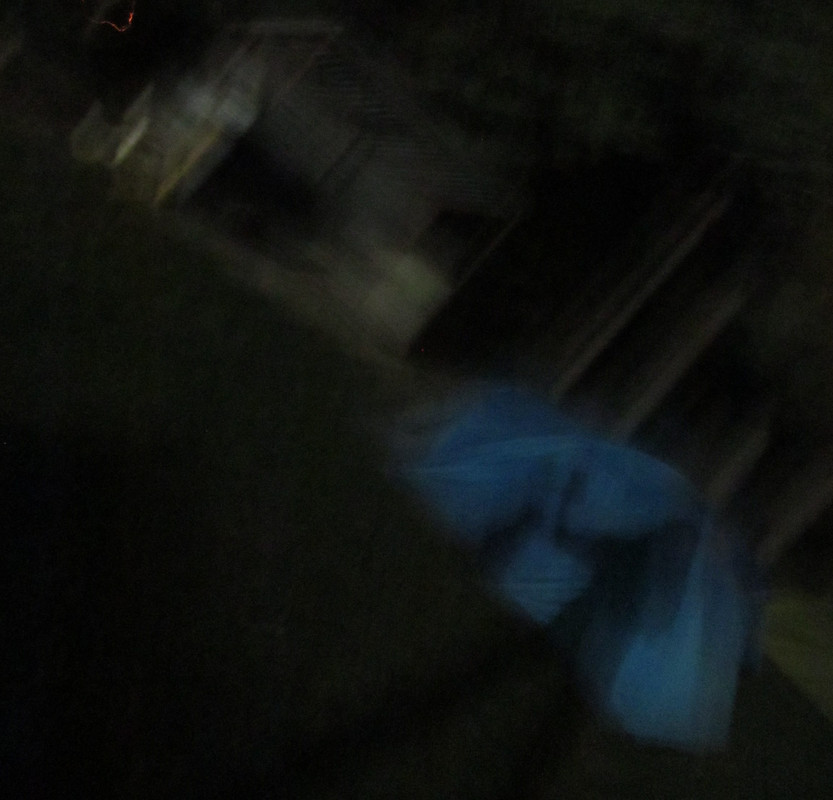 A tea time start for this first day with K.Z.O (CZ), with contrasting dual vocals of a shouty punk / screamo styles over insistent riffing and beats. Folk are gradually drawn to the noise, with the one tiny stage its hard to miss, though most of the bands spread out in front of it too.  Great decoration to the stage and the woods it nestles in, and there's handy benches all around to pick a spot to relax if you are not standing in close  Slavery (CZ) have a good bit of Doom-worship in their crust attack but this if course is no bad thing.  Great filthy tones anyway.  Caca de Luna (De) were our first turn towards grind-town, with some phenomenal tight drumming in the short sharp blasts from the three-piece.  A late addition to the festival turned out the be the bonus of Bozgor (Hu) who were a brilliantly energetic and impact full hardcore, really taking it to the gathering crowd as the sun sets.  Dornata (Sl) were a much heavier crust that thundered along but still had plenty of hooks and power.  I was a bit reeling in the pit by now but Polis-Ackel (It) provided the highlight of the night for me, with a relentless d-beat attack that truly rivalled the originators I'd seen a couple of weeks previously.  My consumption and jet/train/leg lag had caught up with me as a "rest" back at the tent ended a few hours later when I woke to hear the final band sound checking!  A rubbish effort by me missing a few intervening bands but used their hardcore as a nightcap and slept like a log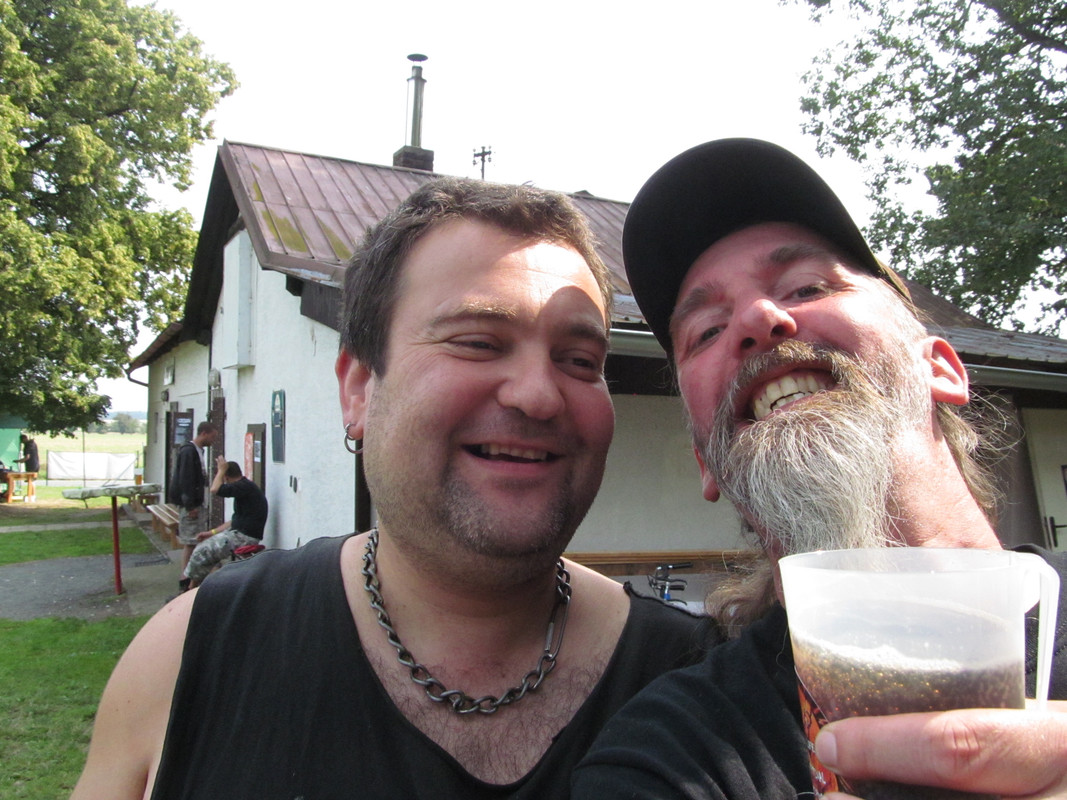 w/ peta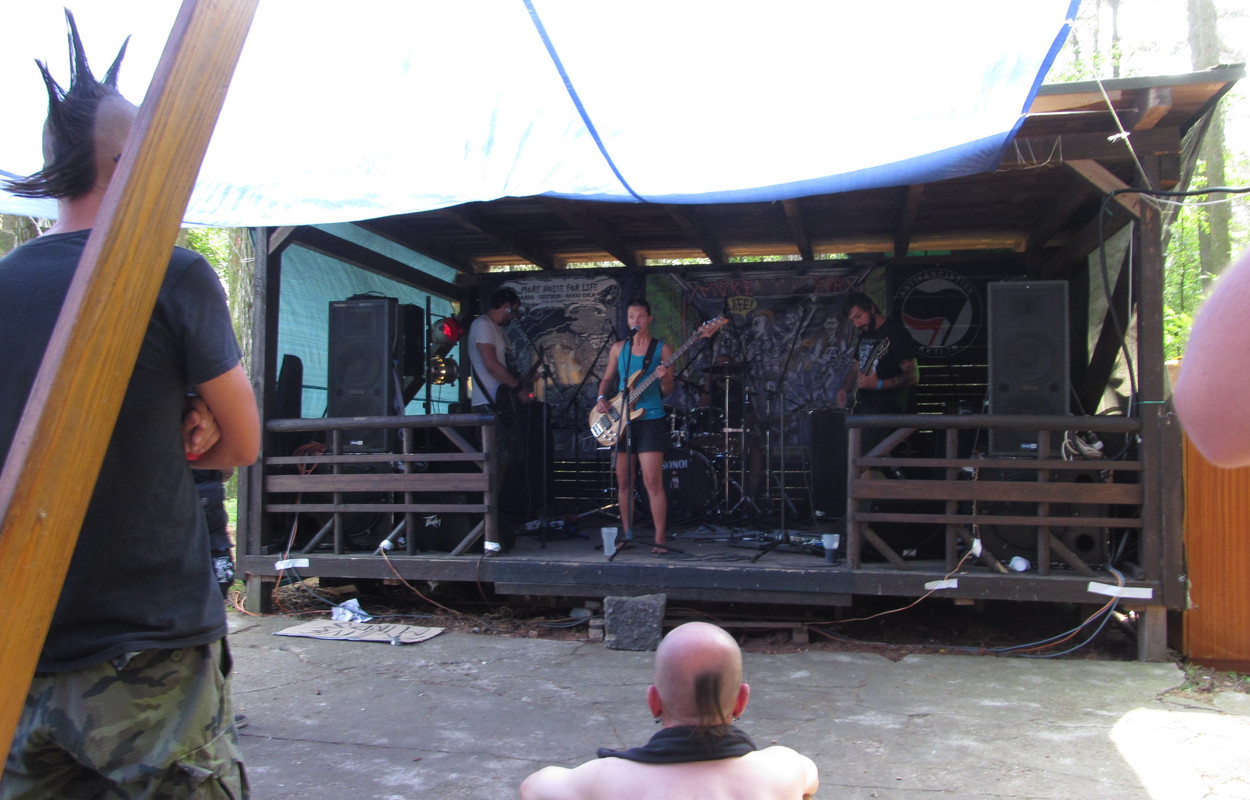 postea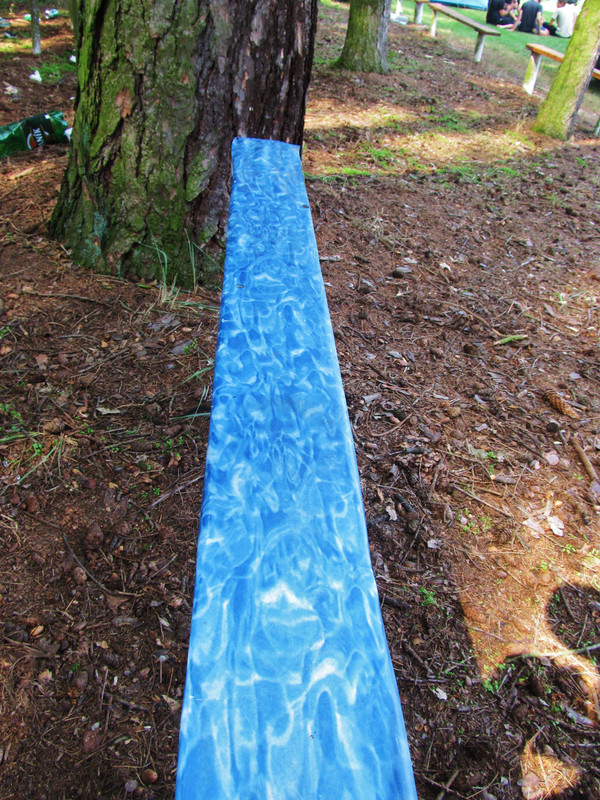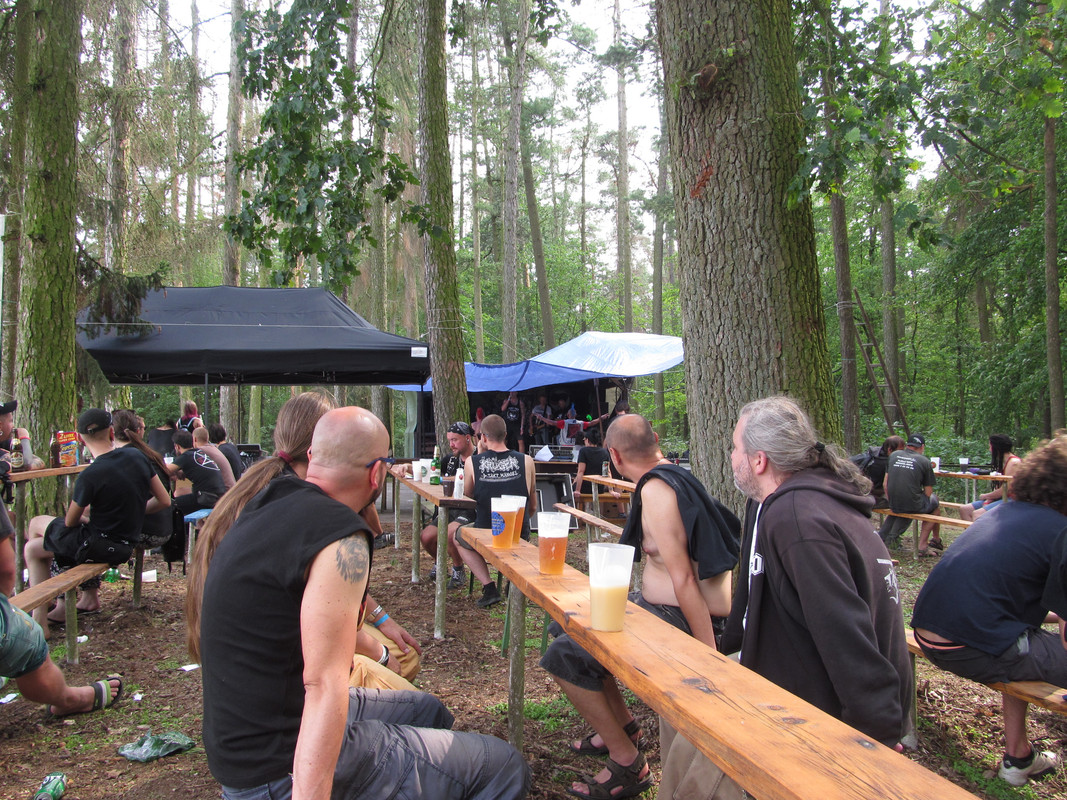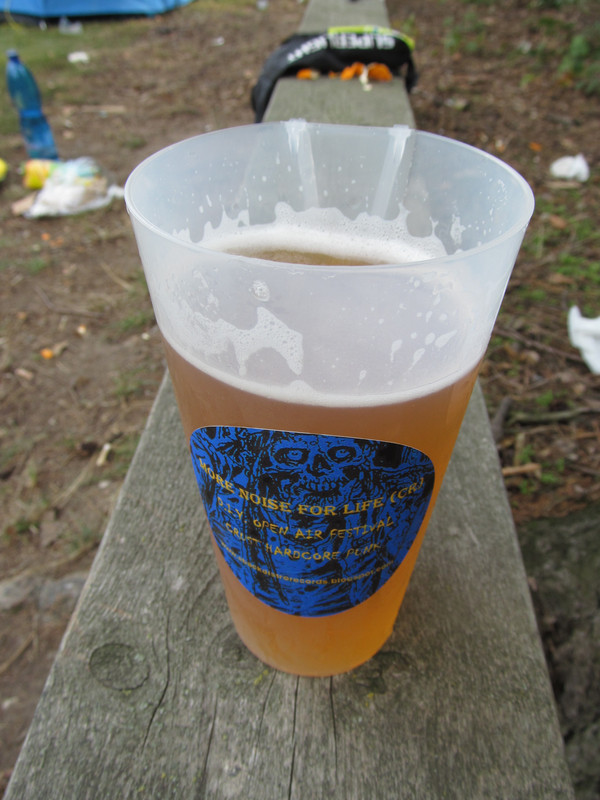 A beautiful morning greets me and after refreshing myself with actual water decided to have a little walk around the block to see if the train station of Borice/Brigadoon actually existed to make my escape tomorrow.  It did, but although the trudge through the incredibly quiet villages was nice I realised exercise in the heat might be a mistake to returned to the field for more beer and noise.  To be fair the atmosphere is gentle to start with, there's a great community vide with kickabouts, kids, dogs, and just a general happy gathering that reminds me of the great DIY achievements of the Dirty Weekend/Common Ground events in the UK, or the more recent Pumpkin Levy Fest.   A lunch time start on the Saturday, with Postea (Cz) initially lulling us with some progressive post hardcore vibes that still kicked into some powerful riffs and with an awesome roar of a vocal.  Human Fault (Cz) were a bit more immediate and frantic in their approach, almost a touch of crossover thrash / skate punk energy and bite.  Blitzed  were a retro tribute punk act but as I didn't have any knowledge of the original they didn't have much interest to me, the time was filled by being attacked by our host with rum shots, na zdravi!  Much more so in Gipsy SS (Hu) who assured us they were neither gypsy or nazi and gave us some top notch scattershot, angular, jazzy hardcore reminiscent of the Kennedys, top stuff.  Dozix (Ger) were an international brigade based out of Berlin, raw and righteous if pretty straightforward hardcore.  Usa la Tua Rabbia (Fr) also had a mix of origins added to members of Bakounine, and this also gave a strident feel to their fast punk.  Pisscharge (De) were a bit heavier, a bit more d-beaty, but didn't really strike me at this time so I took a break to dive into the ever thickening goulash cauldron still bubbling away and be suitably revived.  Good job, as the serious energy that Bakounine (Fr) brought despite a long drive from the west was vital and infectious.  Short hardcore blasts but with a great polish and focus, impressive.  Selkasauna (Fi) were a bit interrupted by folks more pissed than me but managed to get going with some strong hardcore with the definitive klang sound of their home vicinity.  There was more of a flavour of Swedish death metal mixed in with the charging hardcore of Hellknife (De) yet, really heavy brutality with gruff vocals but a great galloping beat.  Two old time bands that have shared a recent split next, with first Ultimo Gobierno (Sp).  These have refined over decades of playing their Discharge-y hardcore has a clarity but still a punch and they get great crowd reaction.  Seamlessly over to UK's only representation this year, the DIY legends Active Minds.  For only a guitar/voc and drums two-piece they still create a fierce and yet melodic onslaught, with evident passion and anger.  An inspiration still and I have a good chat with them after. Or maybe just slur my appreciation a bit.  Cluster Bomb Unit (De) certainly barrelled along with their crusty hardcore though I wasn't so much of a fan of the vocals, and then there was more blank times.  Oh no, it's happened again!  Maybe the spirits took me away.  I even slept through the apocalyptic vibrations of Uncle Grasha'a Flying Circus that you could feel from half a mile away the last time we were here.    I couldn't believe it as I'd missed good stuff again but there we go, more training needed evidently.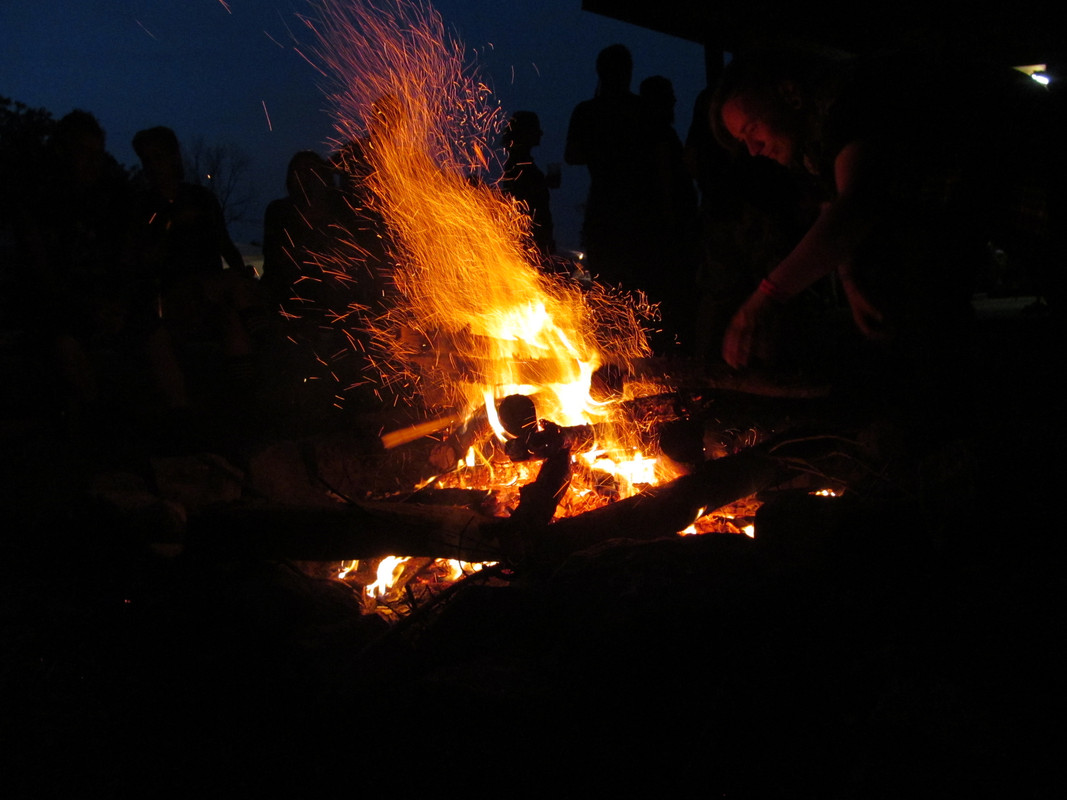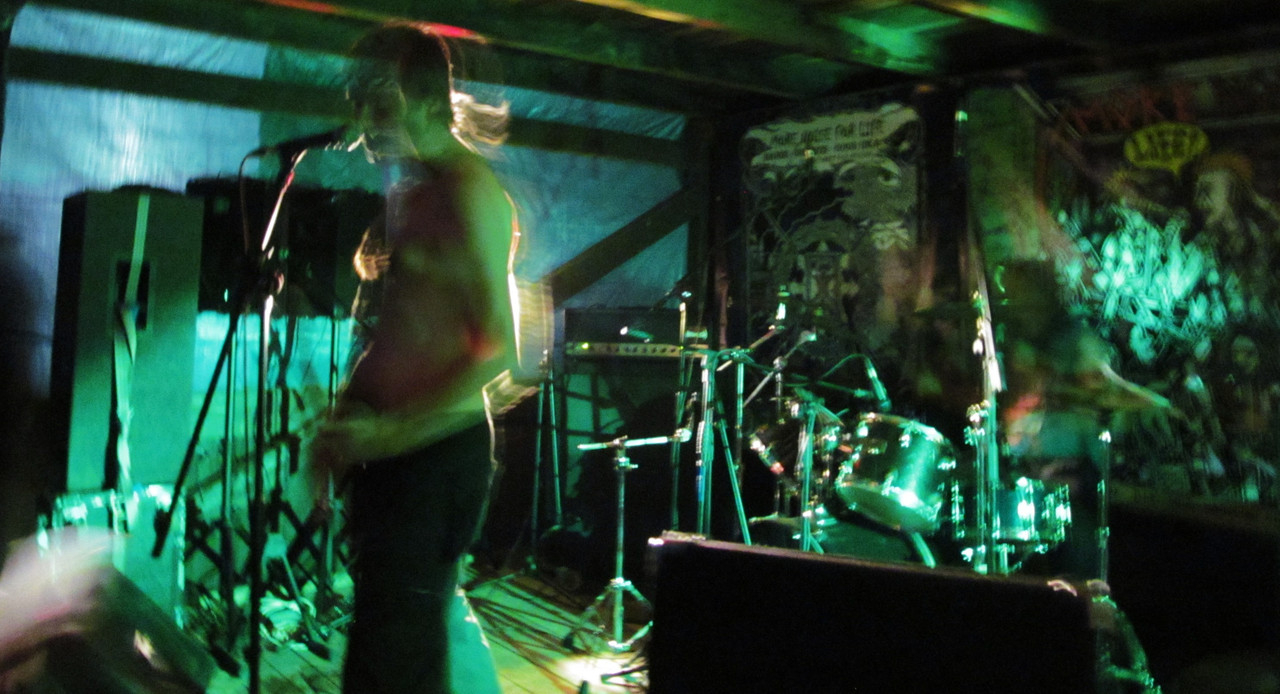 active minds
Away surprisingly early the next day, I leave my tent as agreed for future use and join more survivors at the train station that the train amazingly finds, and head back to Prague and on home, entertained by speed fueled punk tales from around the world.   The spectacle and scale of the previous festivals this summer may be mind-blowing in their own right but the heartwarming honesty and integrity of this little gem maybe trumps all that.  I'd go back at the drop of a hat!  maybe see all the bands next time!