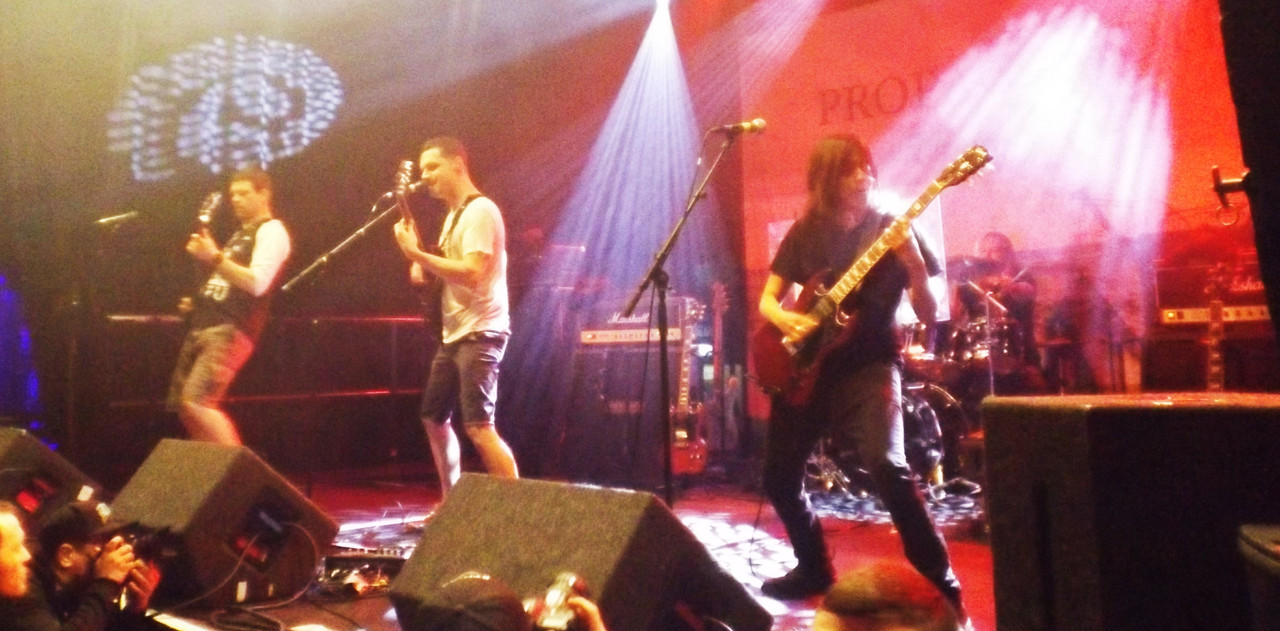 Another day to kill in Bristol, I made a pilgrimage to the house from The Young Ones and other less important touristy stuff.  Despite these efforts, I did spend even more time in pubs seeing lots of Propagandhi / punk fans milling about so things looked good for their return to these shores.
I've tried to catch the Canadian punks at least once every tour over here since I first was blown away by their "progressive thrash" of their "Today's Empires…" album (way back in 2000, jeez…) but this was my first chance since their latest "Victory Lap" album was out.  Put on a stormer at the Manchester Punk Festival last night apparently, with not everyone able to get into the venue, so I still made sure I was at SWX in good time again.  I don't think it had sold out, but was still busier than last night's Akala show, but safe spaces where achievable from the expected forthcoming liveliness.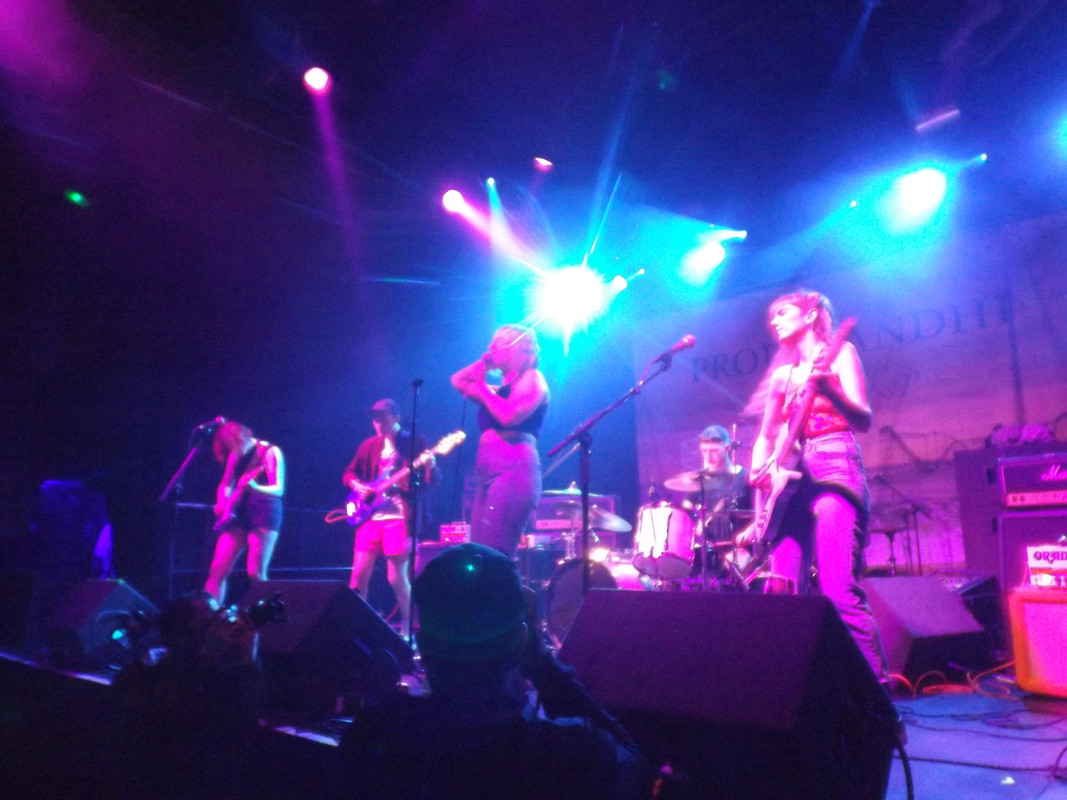 London's Colour Me Wednesday (above) started the show, and while they were pleasant enough in a kind of Blondie-esque pop punk way, the overall bubblegum lightness did/does nothing for me.  Even with them having positive, meaningful lyrics and a good mix of shared vocal duties there was no bite to the delivery so I drifted off pretty quickly.
Iron Chic (below) from the States, upped the tempo and force a bit more, while still definitely having accessible punk rock and rolling qualities.  Their vocalist had a great tone, waxing philosophical seemingly about questioning the drudgery of the day to day.  He was a bit reticent as a front man though so the guitarist did a lot of the chatting and they all shared backing too.  Good, still a bit "nice" for me but a good blend into the main event.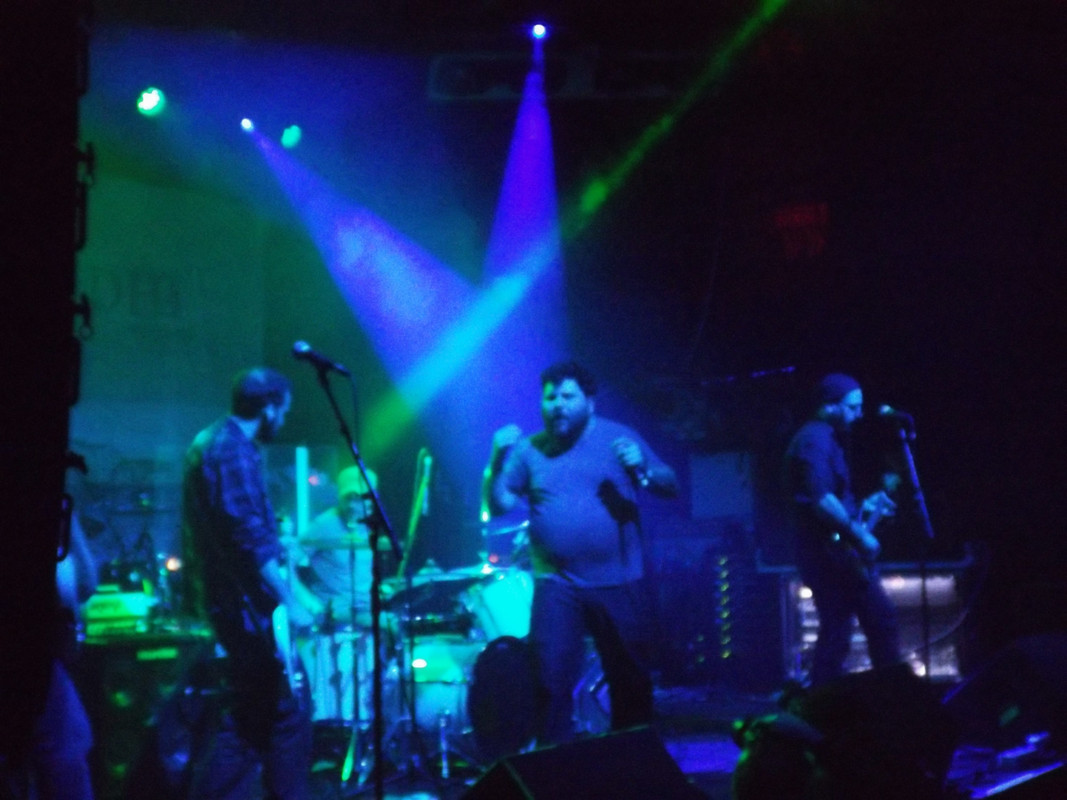 On the barrier to one side, I had a bit of hanging round till they made their entrance, Todd forgot his bass, start again.  Extolled with the opening new one of Failed Imagineer to "sit down with me and have a drink" there's no time or space for that as we get a crazy intense scattergun blast through of some assorted older classics that get the whole show bouncing and raging.  But then Chris is very clear (in his now for me always Trailer Park Boys associated accent) in stating that they are here to promote their new record, we get that right?  So the central bulk of the remainder of the set features that, an excellent display of their diverse song writing and a particularly strong standing in their catalogue.
There's probably a touch more humour returned after some previous more dark materials, and new guitarist Su-lynne seems to have provided an invigoration as well.  Todd does his share of lead vocals, with always seeming an extra tone of anguish about the injustices he notes.  Maybe less chorus/lyric hooks than previous but they've always been a band to savour their poetic genius at length and leisure.  Also recommendations for vegan recipe books available tonight on the various stalls always encouraged to be present at their shows.
They close their main set with a trio of their old school political anthems before we persuade them back for an encore of the new album title track again poking their troublesome national neighbours before the more achingly poignant Night Letters to close.  It's certainly not been "so fucking cold" here and there is sweaty satisfaction all round.  The band drop down behind the barriers straight away to meet and greet and gurn and chat, they maintain their genuineness and maintain my interest in wanting to see them again.