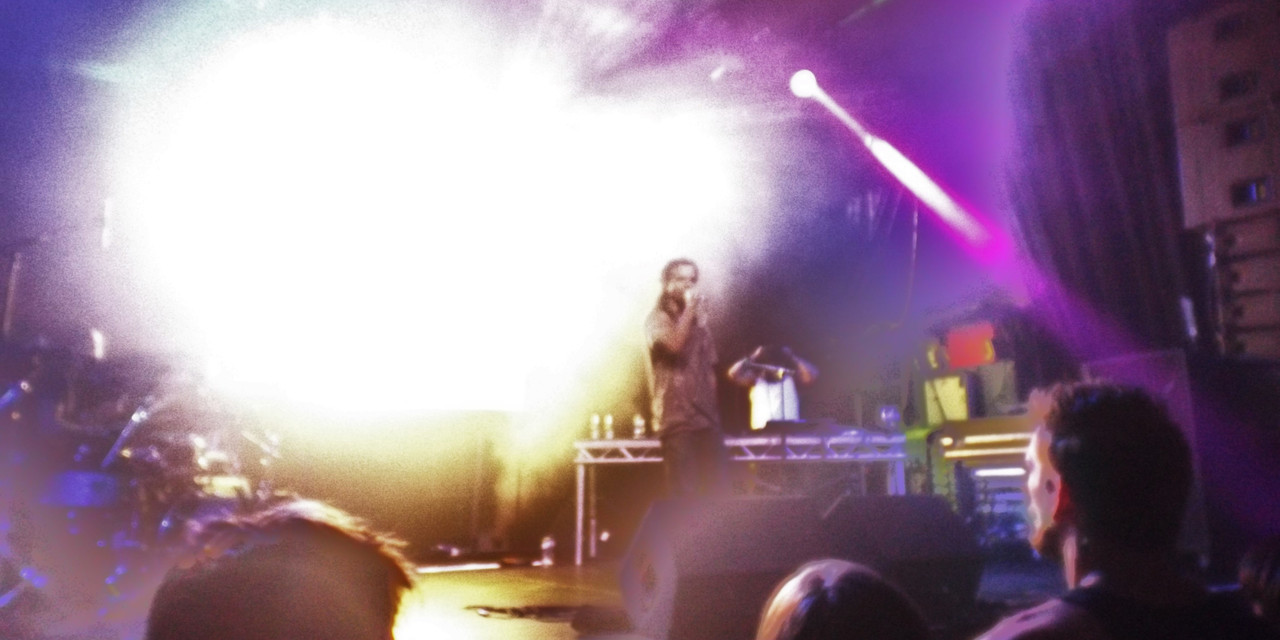 Now my first trip to Bristol for some time, since the demise of Temples and Subvert Fests, became twice as nice.   I found when booking for Sunday night at this venue that Saturday also contained a treat to ticket of the list, and get some more hip-hop into my irregular diet of beats.  More time to savour the city too, finding excellent vinyl market stalls instead of the laughable record store day offerings.  A trip to the Palestinian Museum also provides a sobering interval, recommend.
I'd been introduced to Akala when crashing over at Matt and Amy's from Auralskit a couple of years or more back, with his hyper fast flow on the "Fire in the Booth" webcasts absolutely jaw-dropping and biting.  In the interim he has had an ever-increasing mainstream profile with eloquent and erudite contributions on behalf of the affected and afflicted whether on talk shows destroying Nazi's, calling politicians to account over Grenfel, or reworking of Homer's Odyssey for the BBC.  He still seems to have much to say and I look forward to an evening's lyrical tongue twisting and mind expanding.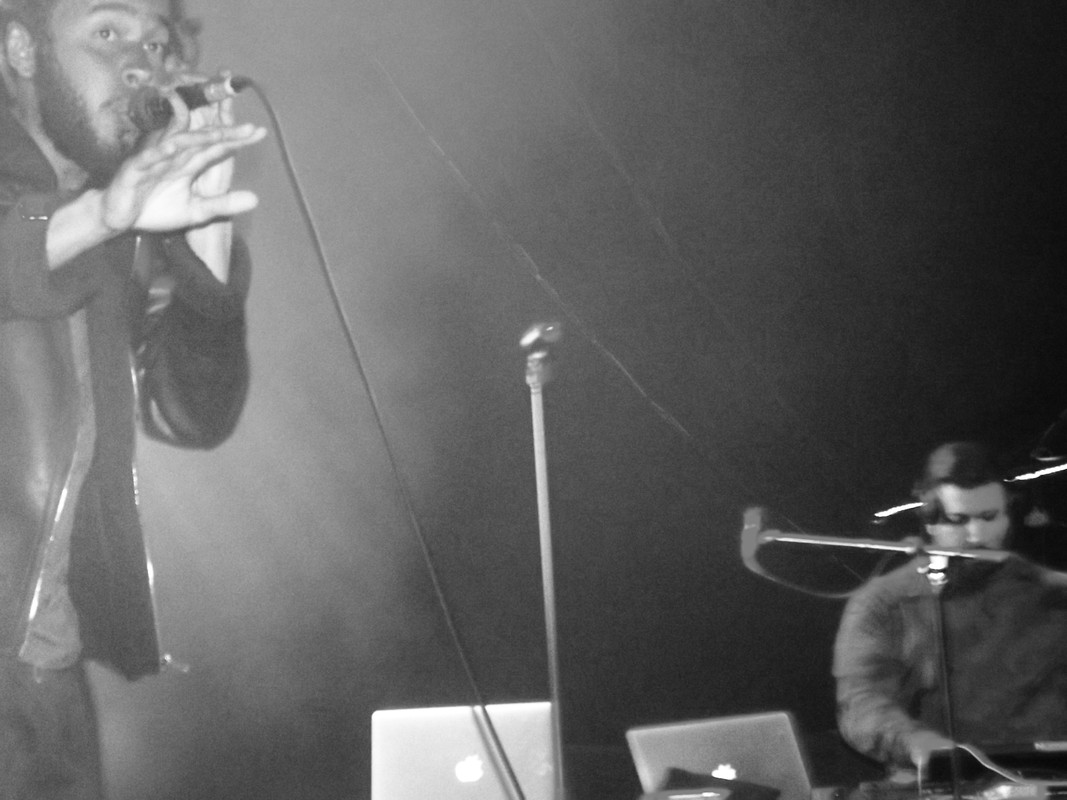 As I had spent more than enough time in the local hostelries I was there for early doors and a still pretty sparse crowd when the first, self acknowledged warm-up act took to the stage. Deacon (above) shared DJ with the headliner and while there was a mix of styles and tempos spread through his showcase set there was some seriously impressive stuff with phat bass getting to Techno Animal levels.  Fond of a good chorus too, and with some thoughtful lyrics, he did a good job engaging those there already.
Next was Denzel Himself (below), a most dapper gentleman prone to a bit of vogueing and whipping around the stage in his mac.  There was a more staccato approach to the beats and an abrupt, abstract punchiness to the vocal, interesting and inventive but unfortunately little clarity through the mix in what he was actually saying which maybe defeated the object a little.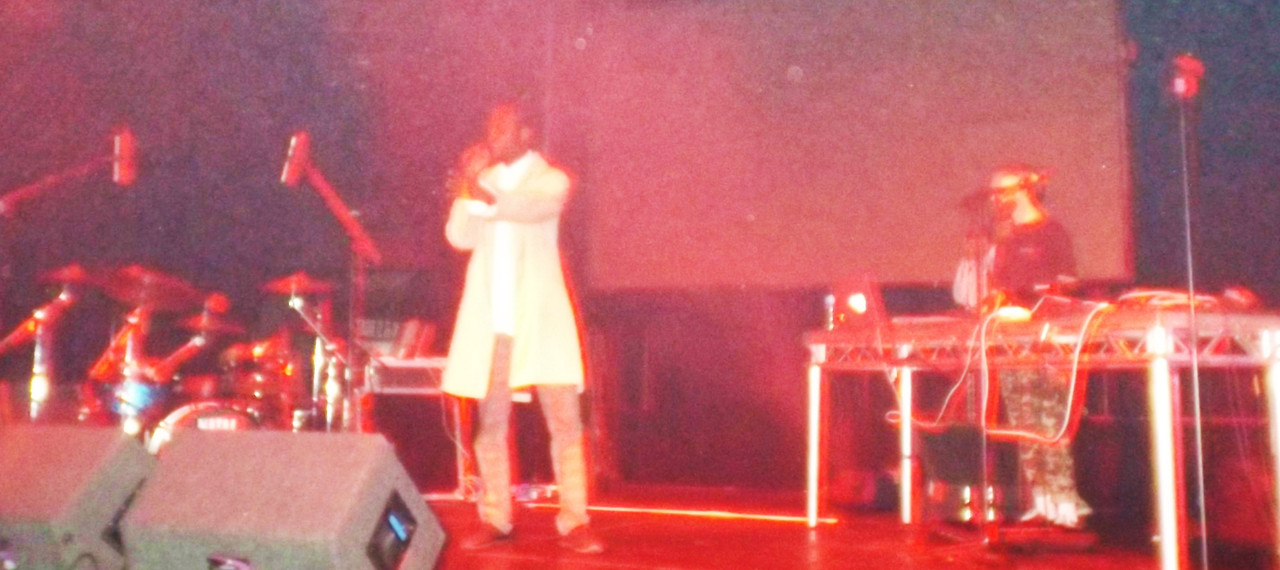 Akala took to the stage, or at least in a digital format, as he had an intro video projected on the backdrop.  This "Visions" tour is tied in with a graphic novel and the combination of audio and visual makes a strong impression.   It set the scene and built the anticipation nicely til he took to the stage in the flesh, along with DJ and live drummer.  Things moved apace then, and the projections including the lyrics was very helpful when you could get lost with the speed, and also impressive how in sync he was with it live.  There is much on historical social and political context, tempered with reflections on his own personal experiences and development.
He talks big concepts like Sun Tzu and Malcolm X but there's less in-between song preaching than I may have expected, maybe as the songs are doing the talking.  In fact, he's pretty self-depreciating and even a bit wryly hopeless about everything but maybe as he says it's tiring.  Or maybe this is just part of the game where he tricks some in the crowd to admitting they think everything is fucked before reminding them and himself to shut up, cowards and suck it all up.
He's not without straight up bouncing party tunes among the social commentary and it's probably the most I've grooved my old bones in some time.  A great show all round, and he is happy to occupy the merch booth for a good while after, signing away, and I briefly chat with him about the importance of maintaining music as media for message, "we try" he acknowledges.  Inspirational and ultimately up to date and vital, voices expressing their visions need to get out there.