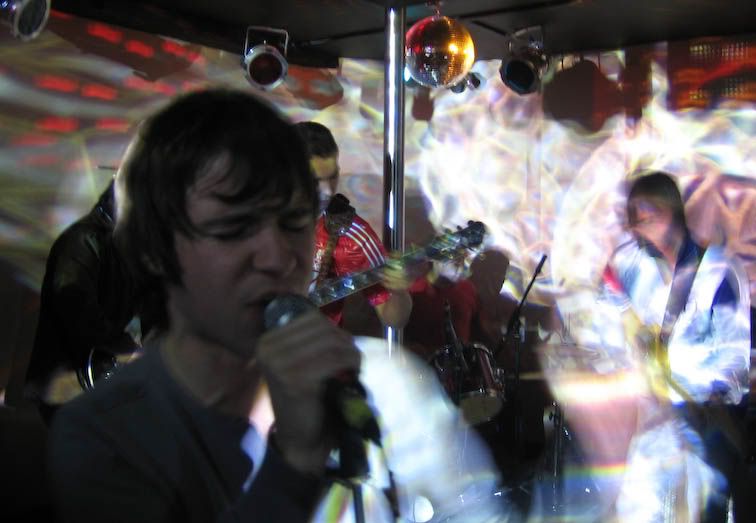 Der Bomber formed in Feb 2005 and shone brightly for a couple of years on the North Wales scene, as much for their controversial approach as their music. Using the internet medium to it's full potential that band 'bigged' themselves up and got up enough noses to ensure their debut gig at Bar Blu in Rhyl (May 2005) was well attended, and like a whirlwind, their set was over within 25 minutes.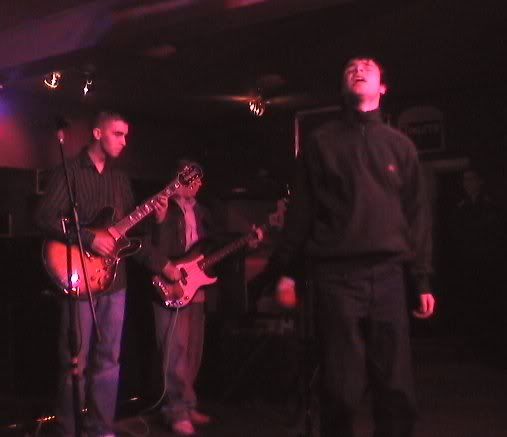 Their only downfall was Arctic Monkeys had copied them musically down to a tee at exactly the same time; or was it the other way round? Despite these comparisons they announced to the world that they 'were five lads who are here to show these bands who think its cool to write and play half-arsed songs how to do it properly.'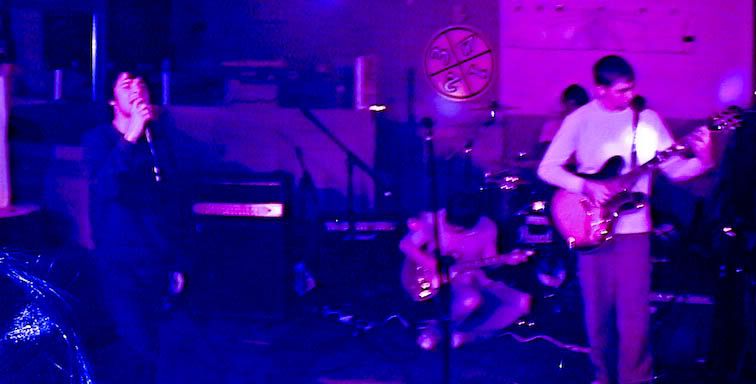 I found them a great band to photograph, front man Remo had the looks and the energy while the band stood rigid with their guitars straps unnaturally short for the era (a la Beatles). Their drumming department was always a problem; Mike quit after 5 gigs and Jamie Cardno stepped in despite not really being a drummer. This subsequently led to a bit of a dodgy session for Adam Walton's BBC Radio Wales Show a mere month and 5 gigs on from that debut show.

By the time they played Hendre Hall in Bangor in July 2005 and heckled the other bands on the bill they had also upset enough people and caused enough trouble at venues to get the panic buttons flashing. Bar Blu banned them, even The Dudley Arms in Rhyl banned them (now that takes some doing!) and perhaps most famously of all they were dropped from the Pigstock Festival. And yet still they played anywhere and everywhere (have band, will travel) with a true self belief that they were the best thing to happen to music… ever! Even to the point of throwing their own CDs across the crowd at an Oasis gig.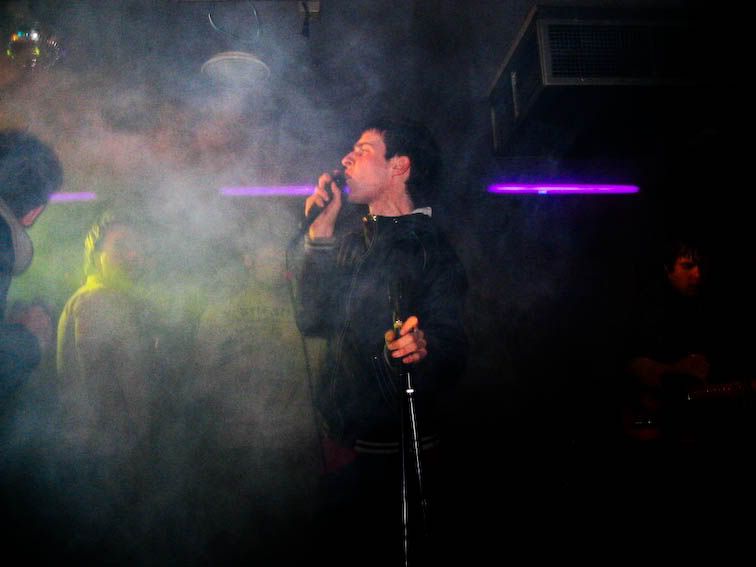 'This is for all music fans: u wanna hear the best up & coming band in europe perform live then pop down 2 blu this wednesday and be blown away by DER BOMBER!!! With lyrics that challenge that of John Lennon and Paul McCartney you will be amazed. Its a new era…..the era of DER BOMBER!'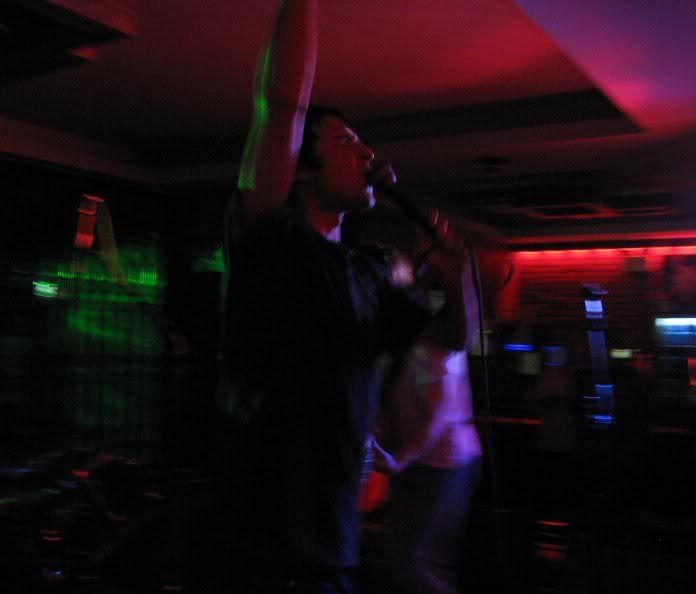 By the spring of 2007 after a very quiet 2006, Jamie Cardno had been replaced by Dave Cox whose punk drumming upped the stakes and performances. Now we had a band whose music backed the explosive performances, and those gigs were some of the best witnessed on the coast. It's a pity the Bar Blu / Billys venue war had broken out and as a result broke up the scene.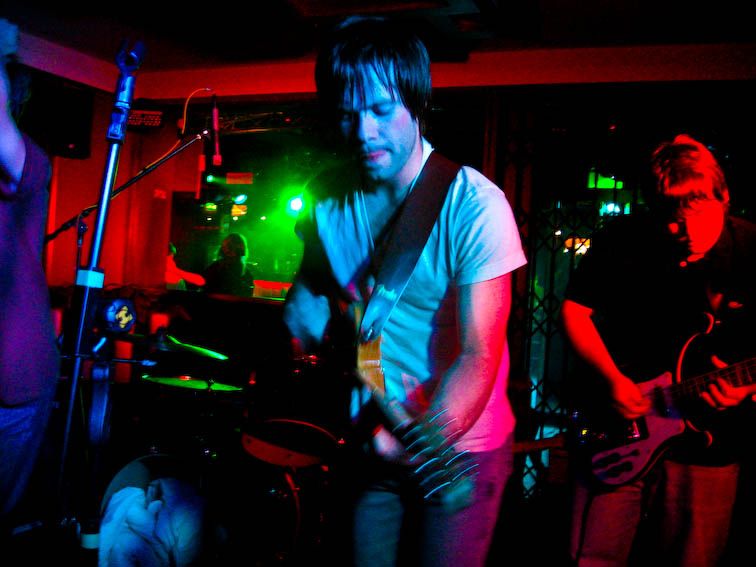 By the end of the year they had slogged around the toilets of the country and announced they were moving to Manchester. I never saw them live again and after some more promising demos they fizzled out… But it was great fun while it lasted.