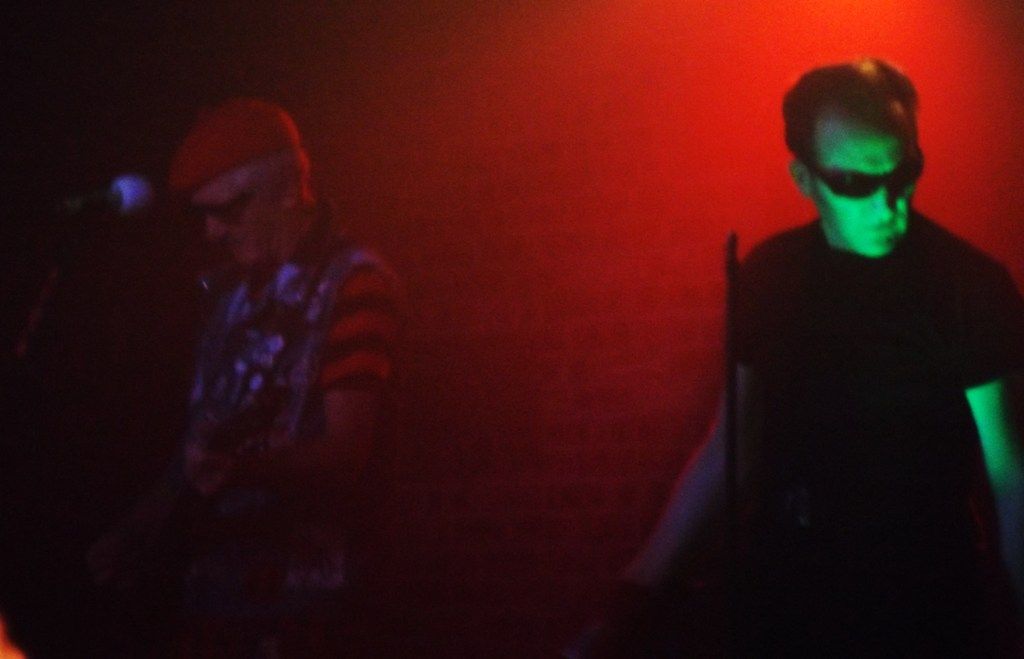 So my journey back in time ticking off some legends continues pretty much as far back as it can go, with horror punks, The Damned celebrating their 40th anniversary.  They were a close second to being my main entry point into music, as after Motorhead on The Young Ones affecting my brain so, their own performance (the apparently specially-written-for-the-show, "Nasty") was also one that was stuck in my head for weeks after. 
Strangely though I never had opportunity to see them, either when they played locally in Llandudno and I was elsewhere, or even supporting Lemmy and crew where I balked at the ticket price having just seen them at Hyde Park.  Anyway, wrongs to be righted and I was again intrigued to see what I made of them.
Originally this was going to be at William Aston Hall but was relocated, presumably in preference for a packed place as opposed to a hardly filled and hollow hall.  All good as far as I was concerned, being lithe/skinny enough to wriggle up close to the stage, although we had left it late as a detour to warm up in 'spoons and no support band  meant we had literally just grabbed a can in the venue by the time their intro music keyed in.
http://i193.photobucket.com/albums/z243/mwjmwj/DSCF1950_zpsljacqp8k.jpg
"Neat, Neat, Neat" kicked off proceedings and then they announced that by way of their birthday celebrations they would be playing all of their debut "Damned, Damned, Damned" album in its entirety.  Special occasion enough, although as I hadn't heard the album I would just take it as it comes.  And I was impressed.  Through his obvious vampiric tendencies I couldn't believe how young Dave Vanian was looking, and he was a consummate frontman too, stylish and with a real voice.  Gwyn had already tipped me off that I'd be seeing where Glenn Danzig had got some of his moves and that was a definite, the kind of moody threat and poise, the occasional whipped movement, and the retro rock voice particularly from his Samhain period.
But that little aside I can enjoy this in its own right, as they end that section with an excellent version of their own of The Stooges "1970".  As some may know I'm not one for complimenting guitarists, those prone to inflicting their twiddling upon the uninterested, but I was blown away by Captain Sensible's work.  Was expecting him to be more about his comedy personality and 3 chord simplicity but I felt he was genuinely skilled and perfect in highlighting and enhancing the tunes without going overboard.  The rest of the band is long standing now and effortlessly solid in combining to drive the songs along and create some real atmosphere. It's definitive melodic puck, rawness at times but ultimately with a great nod to the songwriting hooks of the early rock and roll that's gone before, as long as that is of a twisted dark nature.  Yay, we get "Nasty" and "Eloise", some impromptu half version of "Pretty Vacant" in response to a heckler, and even "White Rabbit" which  feeds the head indeed.  Lots of other Top of the Pops flashback memories for a selection of the rest of their greatest hits that they keeping building on till they finish with "Smash It Up" and the apt "Curtain Call".  40 years has added up to an amazing entertainment experience, I knew I was damned and they have just reassured me in my experience.
http://i193.photobucket.com/albums/z243/mwjmwj/DSCF1955_zps04tenskd.jpg