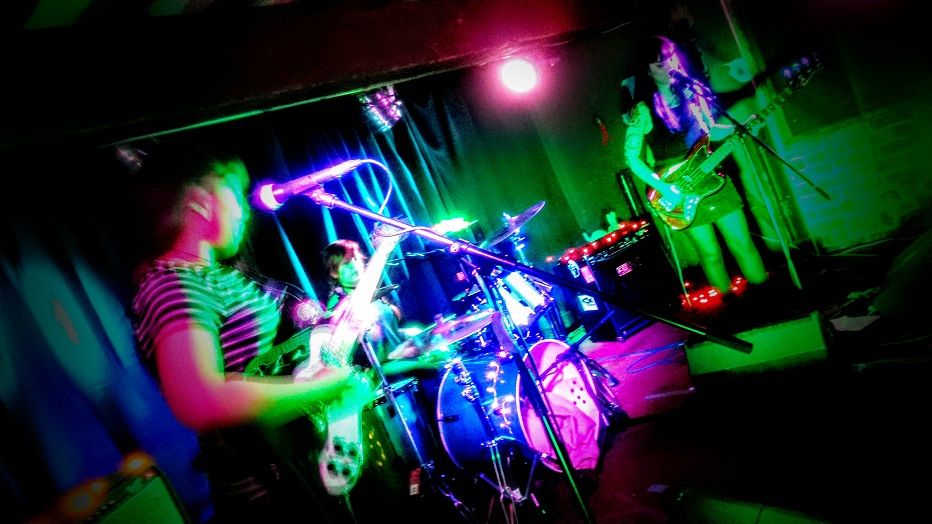 The best things in life are free, and music these days is very free… There again if everyone spent as much as I did on music, the whole industry would be top of the FTSE 100.
It is sad that people will pay £3 for a pint but would think twice about paying the same to see a band, or to buy a CD or record from them… It's weird; it's like music should be free, and it's a divine right of the individual to have it for nothing… Enjoy your tribute acts and covers bands you pieces of shit… Whoops I'm moaning again..!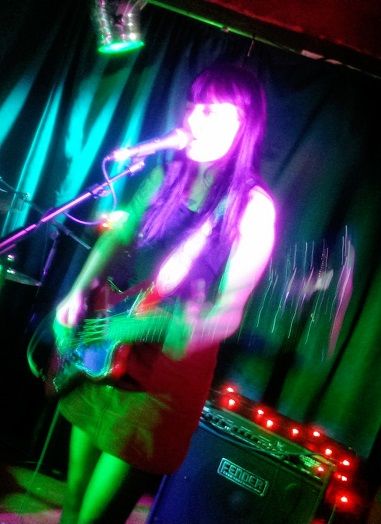 Telfords Warehouse on a Friday always has a band on (usually a very good band), and tonight is no exception. It's always free to get in before a certain time (10pm) and the venue has it's own crowd who just so happen to take in the bands that play as added entertainment.
I thought this would be the case again tonight as new Chester hopefuls Peaness alighted the stage, then realised that the 'live area' was full, such is the pulling power of this nascent band.
Pulling power enough to drag Tim Griff and myself across North Wales to see them having heard enough on Adam Walton's Radio Wales Show to warrant the diesel.
What a great name! This very young three piece have been around since late 2014, and it's evident they've not played a shitload of gigs, but it's patently obvious that they definitely have something about them…
There were nervous glances across the stage to each other, seeking assurance as they sifted through their repertoire, which included Oh George, I'm Not Your Problem and Fortune Favours The Bold and one about daisy chains (I think) which I'm still humming the next day.
Simple pop for simple people… Almost C86 jingly jangly Smiths meets The Gymslips with a sweetshop's worth of bubblegum to chew over. Their obligatory Facebook page states 'grungy, punky, surfy, indie poppy stuff,' but on tonight's evidence you can cut out the first three adjectives entirely.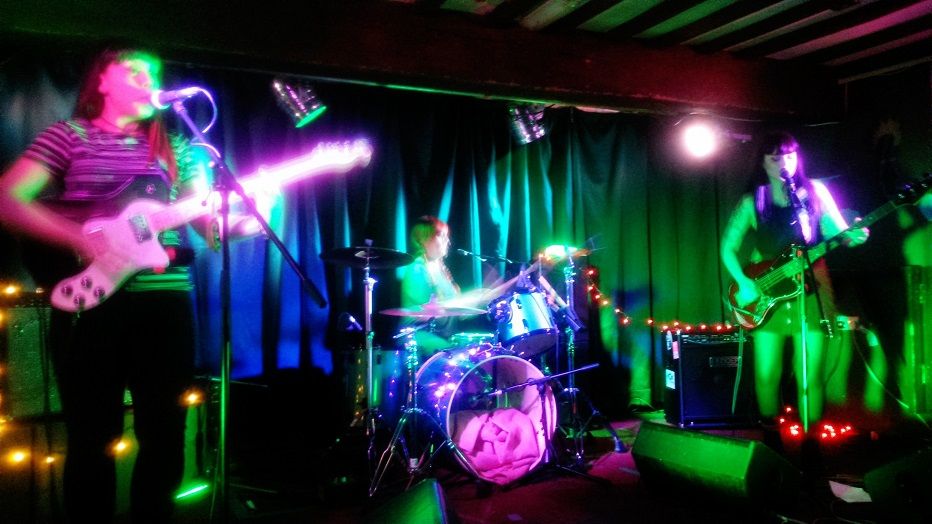 It's a dead catchy set of 2½ minute pop songs laced with enough harmonies and hooks to warrant all the attention and momentum they're getting. Some songs work better live than others, particularly the one about Haste, and they seem to enjoy playing them more, because when Peaness click, they really fucking click!
I've seen several bands of a similar style and at a similar stage and watched them fail very quickly. What sets Peaness a mile apart from them is the fact they can play! Although the songs are simple, they're not played in the obvious way… There's plenty of melody in the guitars as well as the dual vocals, and great not-quite-so-orthodox drumming too.
This is so good, and so early in what can be a great journey in the world of rocknroll…
New 7″ single out soon on a Canadian indie label Kingfisher Bluez Records… How ace is that!!
You love Peaness, but you secretly knew that already…