Link2wales is proud to announce the release of This Patch Of Land – a compilation album featuring 16 of the current crop of excellent bands associated with the website.
The CD is available for £3.50 (inc p+p) from here or you can download it for £2.50 – all profits will be donated to Ty Gobaith Children's Care Home.
Release Date 11.09.15 – Cat No. L2W 005


Big thanks to those who have contributed to this album – support your local scene – buy their releases – see their gigs – spread the word – start you own bands…!!!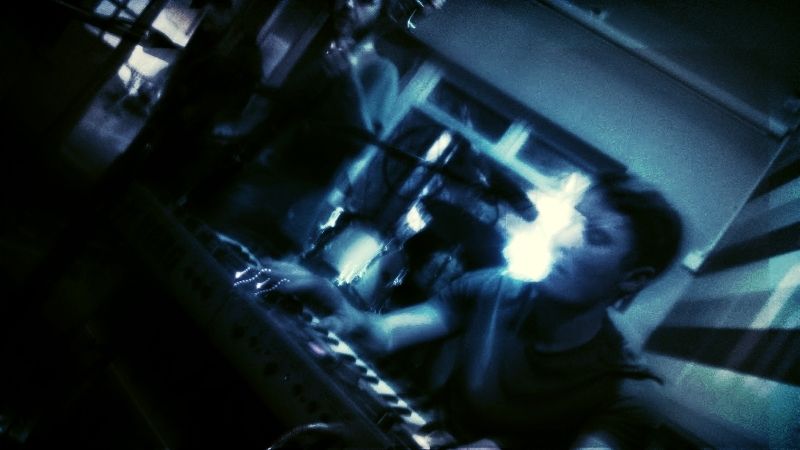 1. WOBBLY HEARTS – Damned Suckers' Luck (exclusive track)
Abergele super-group featuring members of Gintis, Junebug and Carpet. This is the title track off their début album, which is out on link2wales records in two weeks. I love this song so much, touches the listener on so many levels, a bit like viewing that Future Islands performance on The Letterman Show, Damned Suckers' Luck starts and ends in an almost absurd fashion, yet reaches straight for the heart… (fb)

2. LOS MUCHACHOS – Three Amigos (exclusive track)
The Mexican Sludge Cartel that is Los Muchachos bring us Three Amigos via Holywell. This follows on from their well received (almost) bi-lingual début EP 'Hola Bore Da'.
Who said the Mexicans have no sense of humour..? Err… Nobody did… (bandcamp)

3. MR HUW – Tristwch O Lawenydd Mawr (courtesy of Recordiau Cae Gwyn)
As catchy as 'flu, Mr Huw never breaks a promise to deliver quality and this track is taken from his latest EP 'Du Llun' on Cae Gwyn Records. Released on Bank Holiday Monday it follows on from the excellent album Cariad Afiach. (fb)

4. ISAAC BIRCHALL – Bones
Ruthin based singer/songwriter Isaac has been very active in the acoustic world of rock'n'roll and in 2015 got a band together to basically double the number of gigs he plays to two a week. This track is taken from his forthcoming album 'Where We Are' which is out September 19th. (fb)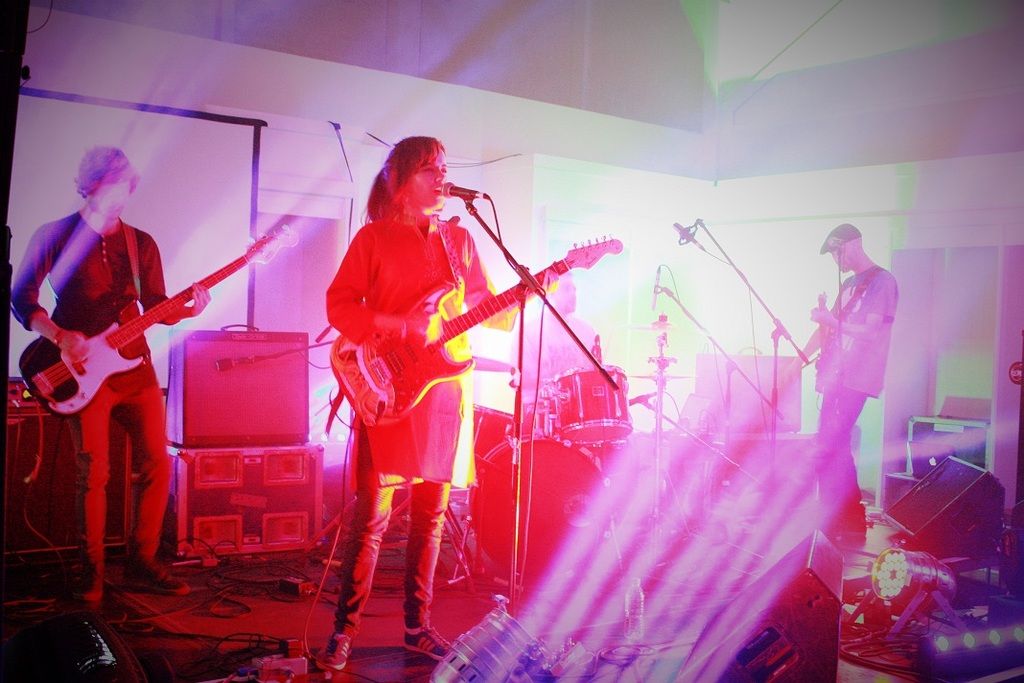 5. ZEFUR WOLVES – No Borders (exclusive track)
When he's not being a Super Furry Animal, Bangor's Cian Ciaran is a Zefur Wolf and earlier this year the band released the stunning and hard-hitting eponymous album on Strangetown Records.
No Borders is an English version of the album track Sin Fronteras. (fb)

6. SLEEP BEGGAR – Troublehunters (courtesy of Venn Records)
Holyhead's Jamie Burne doesn't like hanging around for long, and is currently on a month long US tour with New Jersey based label mate JE Double F.
Troublehunters is the lead track from the split EP 'Too Dead To Die' that Sleep Beggar share with JE Double F. You'll also find Jamie fronting Bastions. (fb)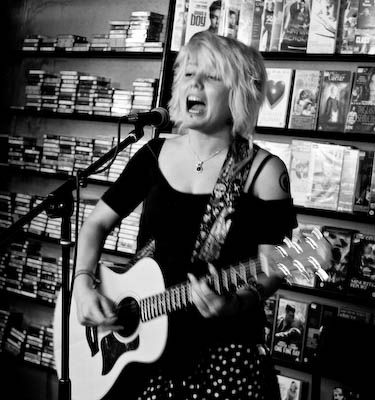 7. EFA SUPERTRAMP – Do Anything For Money 
Poetically beautiful is how I describe this track from Efa's politically beautiful début LP 'Rhyddid Yw Y Freuddwy' which was self-released in May. Although a native of Pwllheli, Efa is currently based in Cardiff and at present on a 32 date European tour, hitch-hiking from venue to venue. (fb)

8. EMISSARIES OF SYN – Spare Some Social Change
While sharing the same socio-political views as Efa Supertramp, Conwy's Emissaries Of Syn deliver them from the extreme end of the spectrum. Taken from their debut EP 'Off Message' it gives a rare change from the usual banal topics bands of this genre tend to offer (bandcamp)

9. MR PHORMULA – E-Ratik – Dyna Sut Da Ni'n Byw (exclusive track)
Llanfrothen's finest beatbox master Ed Holden is joined by his faithful sidekick Dybl-L who quite often appears on the Phormula releases. Check out the very fine 'Be Ti'n Gweld EP.' And just as importantly check out the incendiary live shows. (website)

10. BABY BRAVE – Oyonnax (courtesy of Drum With Our Hands)
Those pop darlings from Wrexham, Baby Brave released 'Kings Horse EP' last summer and Oyonnax is the opening track. Never far from a stage, expect to see a flutter of live shows to promote their forthcoming EP 'Tacky Birthday.' (fb)

11. ST PIERRE SNAKE INVASION – Like A Rag To A Red Bull
Noise masters from Bristol (via Rhyl) have been responsible for seismic activity of late and it's about to get a whole lot more shaky with the début album 'A Hundred Years A Day' out on Halloween. (website)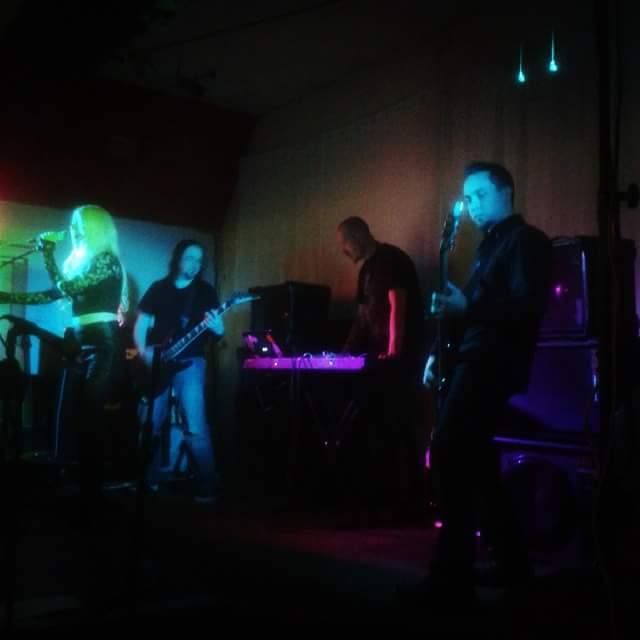 12. NEXXUS EMPIRE – Spine Puppet
Bangor is a dark place, where demons lie in wait of their unsuspecting prey. Those demons are Nexxus Empire, whose brand of industrial electronic pop-rock kind of mutates from where Skinflick last ejaculated. Spine Puppet comes from their 'Game Over EP' which was released in August. (fb)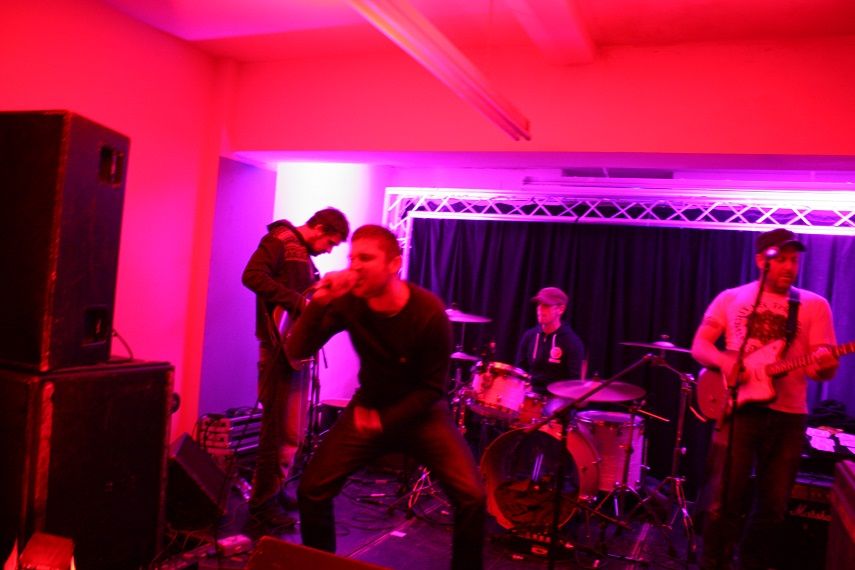 13. BRYTHON SHAG – Bywyd Ei Hun (courtesy of BBC Radio Cymru)
There is life in Blaenau Ffestiniog but not as we know it… Brython Shag remind me of MC5 fronted by a car crash. Love the laid back vibe to this track. This recording was part of a session for Huw Stephens on Radio Cymru (their only recordings to date), will they ever get it together to put anything else to tape? Hope so… (fb)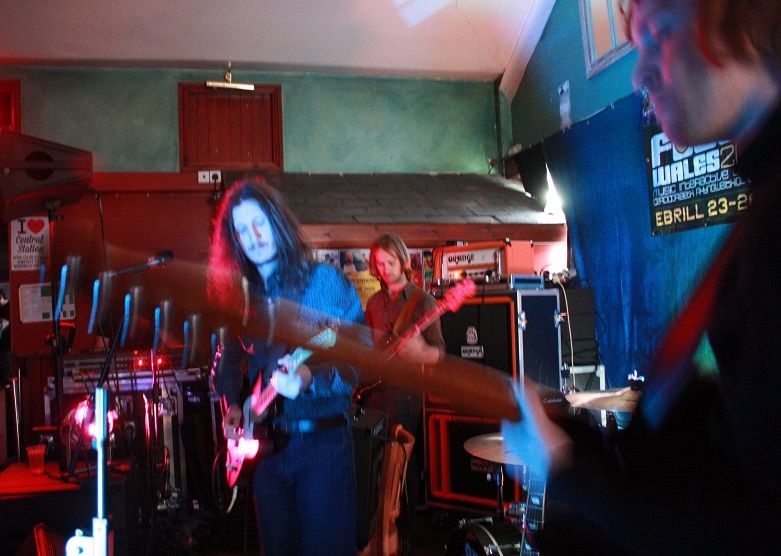 14. REVOLUTIONARY SPIRIT – Find My Way
And talking of laid back, they don't come more so than Wrexham's Rev Spirit. Taking that Californian feel and rubbing Wrexham all over it! Find My Way is the opening track off their latest release 'Barrowmore EP' that came out in June. (bandcamp)

15. RADIO RHYDD – Byd 'di Blino
Bethesda crusty anarchists Radio Rhydd have a lot to say and want to make sure you hear what they're saying. Taken from their 2014 album 'Trapped In The Game' this track perhaps shows the slightly softer side to this exciting young band. (fb)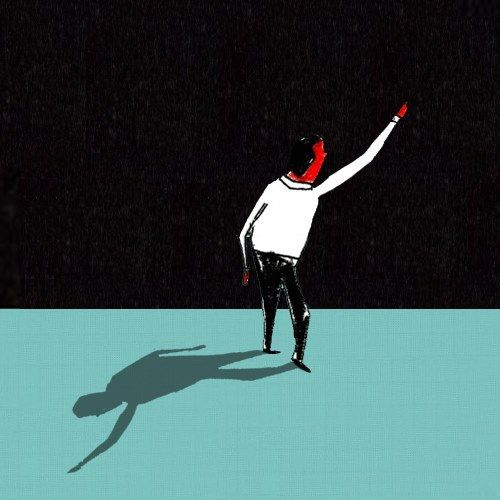 16. MECHANICAL OWL – Birds Above Parades (courtesy of Drum With Our Hands)
Mold's Mechanical Owl were once Mike Payne and his studio; they're now Mike Payne and a real band and they put themselves about with much gusto. Birds Above Parades is taken off the absolute masterpiece of an album called Winter Songs that emerged at the beginning of the year.

17. SPAM JAVELIN – Fuck Off
Colwyn Bay's only sub-hardcore band were formed in May this year and brought out the EP 'How Can You Die When You're Already Dead' on link2wales Records from which Fuck Off is taken. They are currently playing gigs and are planning an album (bandcamp)