Let's cut to the chase – you're now one half of Wah! – How did that come about?
We met in the pub! It was January 2014 and our mutual friend's birthday session. We got talking/ranting about music and found out that we love a lot of the same stuff and just generally got on really well. It got to about 1am and Pete asked if I played guitar, I said yes, and he called me up a couple of days later. I was made up, I'd always loved Pete's music and I'd been to loads of his gigs, so it's been an honour to play the songs with him.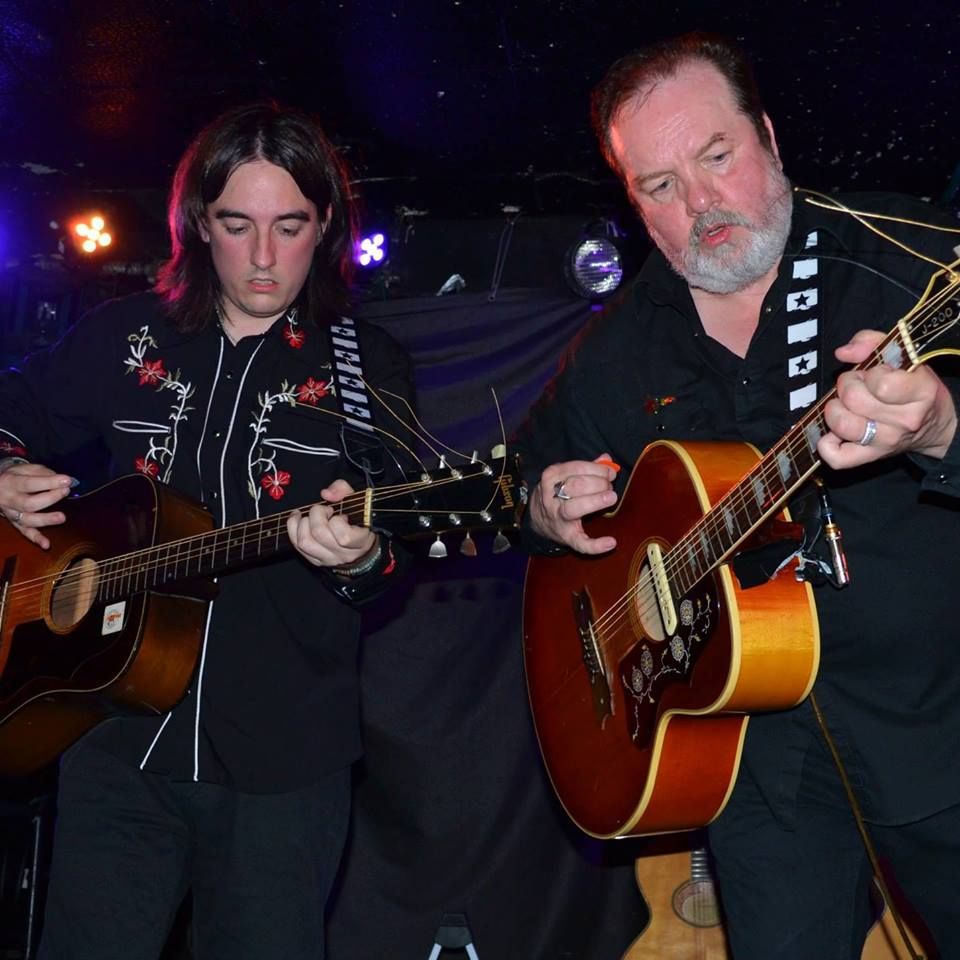 What is Pete Wylie like to work with and what are your future plans.
Pete's great – he's really helped me come out of my shell in terms of my singing. I'd never been confident of my voice, never mind sang harmony before, and Pete was really encouraging and taught me a lot, to the point where it was just him and me, singing together night in night out on the tour we've just finished. He's also the funniest human I've ever met, so there's never a dull moment!
As for future plans, Pete is right in the middle of recording his new album 'Pete Sounds', his first in fifteen years, which was made possible by a massively successful Pledge Campaign. Once the album's out, we'll be touring again, this time with a full band.

How did you end up being an adopted scouser?
It's the classic story of moving here for university, and never leaving! It's just close enough for me to come back to Wales when I need to see a cow in a field or a fight in Rhyl, but far enough away to feel like I've actually moved somewhere. I've been here ten years this year, and I can't see myself moving on any time soon.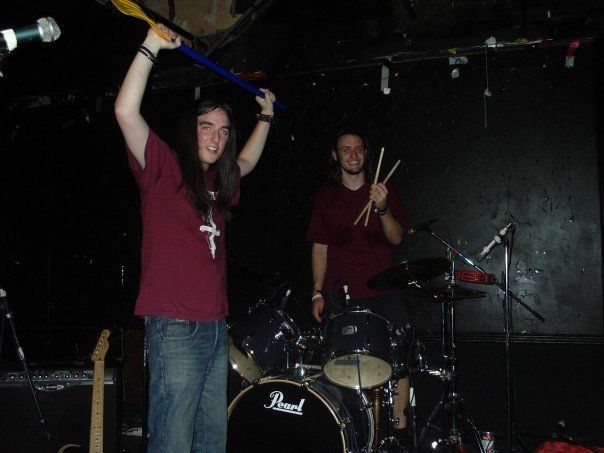 And how is the music scene in Liverpool these days?
I was talking to a friend about this recently, and we saying that for a relatively small city, the variety of music being written, recorded and played live is absolutely massive. I've got mates in folk bands, punk bands, metal bands, prog bands and all manner of other stuff, so it's really healthy at the moment.

Any promising bands?
Loads! Off the top of me head – The Juveniles, Only Child, Old Radio are all putting great stuff out at the moment and gigging loads.

Are you in touch with fellow exiles?
Not musically. I see you more than any other North Walian!



Going back almost 15 years – you formed Plantfoot (pic 2 above), then Betty (pic above).
I loved Plantfoot. Still my favourite of all the bands I've been in. We wanted to sound like Neil Young crossed with The Clash, and sounded nothing like either. It's a shame, we never recorded anything. There's a few grainy videos floating around, and the songs are still somewhere in my head, so maybe one day we can go down the Quo route and record them 'as they were meant to be heard', or some rubbish like that. (gig review)
Betty were even more bizarre. I think we played one gig (review), in Rhyl. Every song had about eight time signature changes.


What inspired you to start a band and are you still in touch with former band mates?
I think I just wanted to go on stage in front of a few people and do silly things. I was never a good enough musician to play covers, so I started making bits and pieces up. The silliness level started out quite high – playing the bass with a child's plastic canoe paddle whilst wearing a high-viz vest and pyjama pants in the Cavern springs to mind. I think I've got that out of my system now and I manage to take my music slightly more seriously.
Yes, I'm still touch with the guys from Plantfoot. Paul, the drummer was married just before Christmas. Maybe we'll do another gig one day, but it'll probably just be us in someone's garage, playing to Neil Crud and his dog.

What bands do you listen to nowadays and how do they compare to those when you started Plantfoot?
I'm still obsessed with Neil Young, I'd quite happily listen to no one else! The Clash were a big one for me in the Plantfoot days, and still are. I tend to listen to much quieter music nowadays though. Elliott Smith has been my main discovery in the last seven or eight years. He left a relatively small body of work, but I never tire of it. Saying all that though, I damaged my ears at a Future Of The Left gig recently, which was fun, so the odd dose of loud noise is still welcome.

Any bands that stuck out from the North Wales area for you, and why?
I always liked Carpet (pic above). Are they still with us [not really]? We played with them a few times, and they always made the type of noise that I love, and I remember them being generous when it came to sharing gear. Great name too!



The Trestles – what was that all about? Did you join them or form them?
The Trestles were the first band I joined in Liverpool. I started on bass, then after a short period moved to guitar. I really enjoyed being in the band, Alan the singer/songwriter was always really encouraging in terms of me writing songs for the band. We did an EP, an album, and countless gigs.



From the days of playing in Bar Blu in Rhyl, did you ever envisage you'd be sharing a stage with Mick Jones of the Clash?
'Sharing a stage' might be pushing it – I stood in awe behind his amp as he played – but I suppose you could say I played on the same bill. I was playing guitar for me mate Ian Prowse of Amsterdam at a Justice For The 96 Benefit at the Olympia in Liverpool and Mick Jones (pic below) was headlining as part of the Justice Band with Pete Wylie. I got to chat to him a bit afterwards and he was brilliant.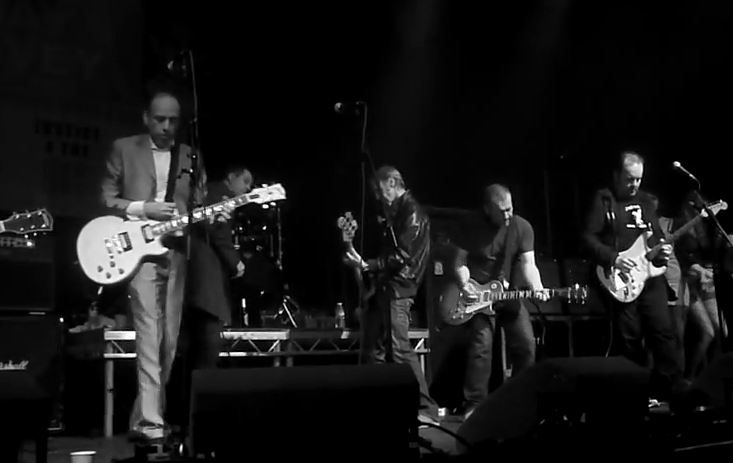 Is there a Tom Carroll discography?
Yeah I've been a part of a few releases in my time, it's just a shame none of them were by Plantfoot! As I mentioned, I did an EP (Hard Faced Town) and an album (What Do You See?) with The Trestles, two albums with Silens ('Visions On' [pic below] and 'Mirrors') and one EP (Motsi) with my last/current/in hibernation band 1902. I've also just recorded my parts for an EP with a new band that I like to call 'What Happened To The Crispy Bacon We Had Before The War?' If anyone can guess the origin of that quote, I'll buy them a pint of mid-range lager.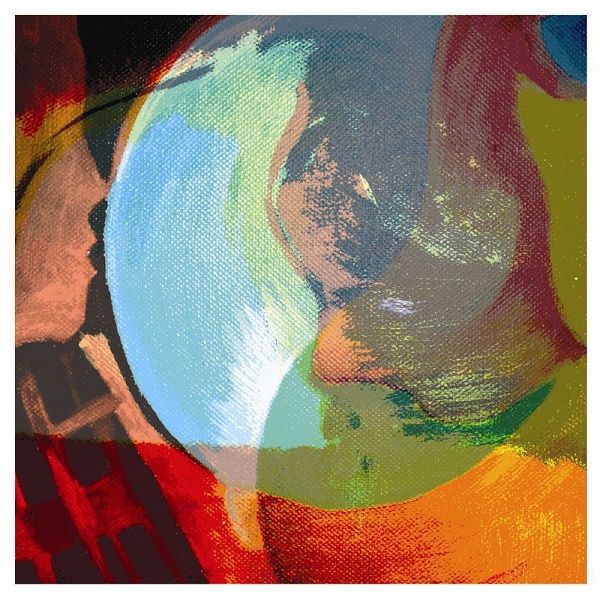 What would you say are your musical highlights and lowlights so far?
The highlight has definitely been having a small part in Pete Wylie's first tour in many years. For as long as I've been playing music I've wanted to go on tour, and it finally happened last year. Actually, Silens did a mini tour too, but I think Pete's tour just edges it, seeing as the artist formerly known as Gaz Top came to one of the gigs.
Lowlights – none! Even the not so good stuff has at least been funny, like the time Silens supported a Bob Dylan tribute band in front of five people in Mansfield.
Actually, Neil Young covering God Save The Queen (not the Pistols one) a couple of years back was particularly traumatic.

Finally, any amusing anecdotes or stories you'd like to kiss and tell?
It's not even that funny, but Plantfoot once played a gig in the back of a car in a car park in Bagillt, just so we could say we'd played in a car park in Bagillt. What an awful, unfunny story. No wonder we had no fans.