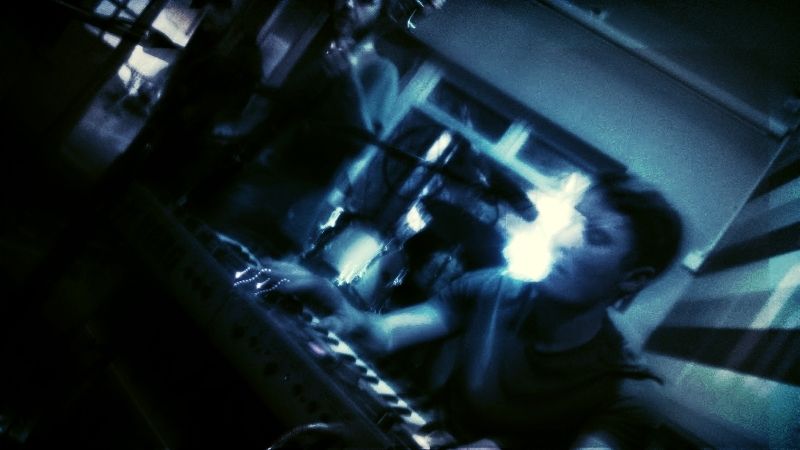 It's always good to stumble upon gigs… Barely advertised, we discovered late on that the children's paradise called Rhyl was hosting three fine acts tonight at The North.
So the car seat is full of empty bags of fast food, the Friday night curry was rushed, plans hastily rearranged, and we parachuted in time to catch the latter half of Arron Cooper's acoustic set.
Now Arron may look like an accident on Cartoon Network but he also stands out from behind an acoustic guitar. Where a lot of acoustic acts will sing and play their fine songs, Arron re-enacts them, he believes in what he's saying. He has a message and that message is true. An almost spat out form of articulation projects this performance onto the big screen with a cataclysmic portrayal of everyday life.
Queen beats Jack, Arron wins hands down…
With visas issued, Manchester's pop experts Onions gain entry to our green and peasant land for the first time. And while it's so tempting to make Dad-joke comparisons to the multi-layered and versatile vegetable, I will only add that their quirky set was a fresh cut from the norm. They write their indie tunes in orthographic projection, coming in and out from several different angles simultaneously.
I did wonder if metalheads Tim and Mic would retire to the bar after a couple of songs. They didn't; they both stepped forward at the end and each bought an album off the band. What prompted them was the simplistic music fused with slightly more complicated structures, oddly off-key main vocals backed by Beach Boy harmonies… And I mean thickly spread on harmonies… It's a harmony in my head, and delivered first class by these tattoo loving post-grad clean living boys.
There'll be knickers around knees tomorrow night in Manchester for the launch of their new album.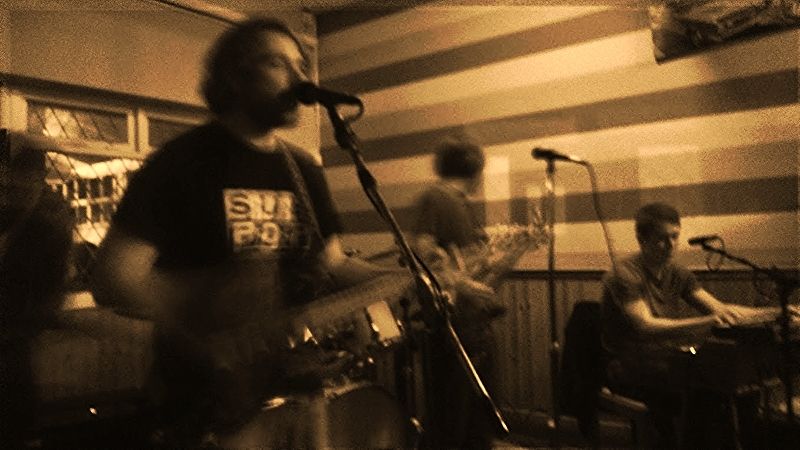 Supporting Onions tomorrow night will be North Walian supergroup Wobbly Hearts. After three days in the studio recording their forthcoming album 'Damned Suckers Lies' – they took this opportunity to perform it from start to finish in the order intended.
Their brand of pseudo-gospel-country-grunge sat well with the large and very mixed crowd who nodded, danced, and those in their most comfortable trainers were seen jiving.
Wobbly Hearts should quite honestly be up there with the best. Lyrics that can warm the coldest of hearts (don't break it) and soften the hardest of souls. Music for celebration that can hoist you onto the shoulders of a crowd and send you surfing.
A cool jam out at the end saw Carl and Rob leave the stage to join the crowd while Jules, Hargi and Ralph riffed their way by outroduction, prompting ex-Carpet man John Morris to get up and scream the house down… Great fun.
We've lived with the early demos of Anityme where the devils are at the bar, and the truly excellent single Boom On (With God On My Side) and I always thought they'd be hard pushed to better the latter song… However, the newer material is even better.
Wobbly Hearts have managed to write even sadder lines in even sadder songs and I'd be suggesting they call the album 'Wobbly Hearts Greatest Hits Vol.1' – EVERY SONG IS EXCEPTIONAL – the downside is you poor souls won't hear it until later on this year…
That wait will be worth every minute… Trust me…