Sometimes for me it's more the occasion rather than the actual bands I enjoy most… This occasion was Chester Live, a bold project undertaken by the tireless Dan Read who has definitely got balls of steel… I'd shit a brick arranging a band rehearsal, let alone putting on 8 gigs that start almost simultaneously on the same night in the same city!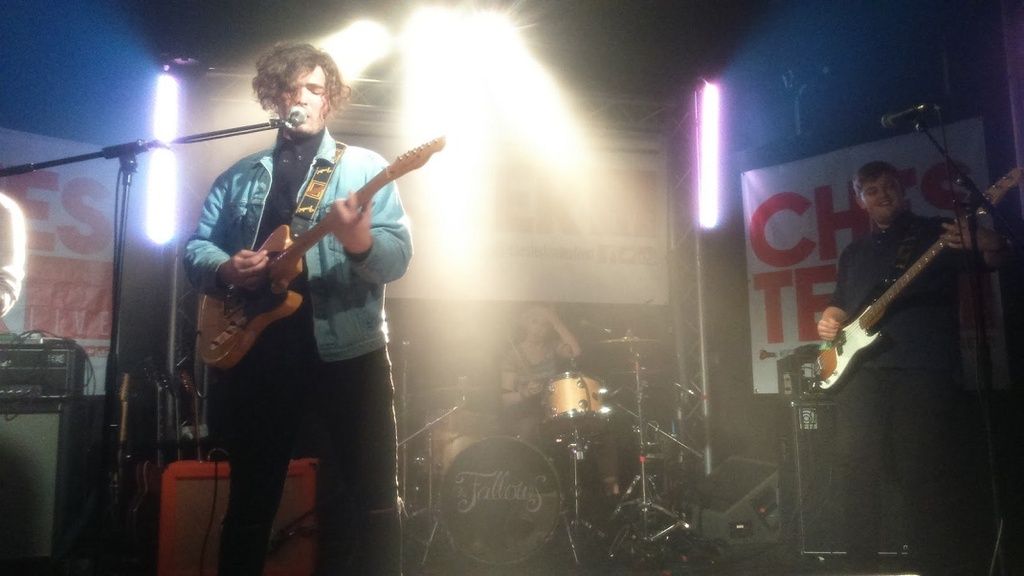 We stumbled into the Live Rooms as local rock/indie band Idle Frets (ace name) were taking to the stage… I did fear quiet venues with so many shows on in town tonight, but for here at least that wasn't the case with a full house and a party atmosphere.
It was soon apparent that Idle Frets either had a strong following and had brought a coach load of vociferous fans with them, or they were a (popular) local band… Research proved the latter…
Their stuff is not my bag at all, kind of soft-indie-rock, which straddles that middle ground between Radio One and Radio Two. Having said that I can appreciate well constructed songs with a good strong voice, and it's pretty plain to see this is a hard working band.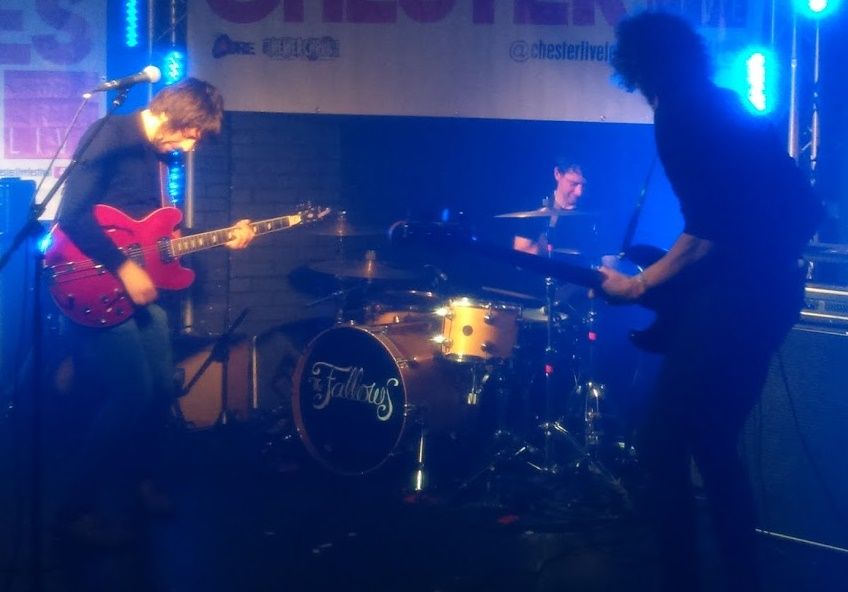 I had heard / seen the name The Fallows before, and to those I told I was going, they too kind of recognised the name. Well now I can report back that these too are a Chester band and also very popular.
Both bands must operate outside those Focus Wales circles as I'd have been more clued up on them.
Playing the bulk of last year's 'Hurricane' album, the performance was gutsy and energetic with shades or early Kasabian, Black Rebel Motorcycle Club, Primal Scream and Mansun, which ticks just about every box in my 'File Under Cool Indie' world of alternative music.
Love the way their songs will chunder along, stop, smash into a solo and then turn up the heat for the run home.
Basically, if cars were guitars, The Fallows would have hot wheels.