19 years ago was the last, and first time I saw Super Furry Animals – I was lying on a grassy knoll as the sun was setting across Stafford Park at V Festival (when it was good). Mercury Rev were sending their Goddess on some faraway highway and everything was a-ok.
I must have dozed off (passed out) – I opened my eyes to find my sprawled torso surrounded by thousands of people as Northern Lites was being played on stage. How I was unconscious for half a Super Furry set I don't know – but I was dazed and confused for so long, it was true.
Tonight was the chance to not only capture their set in full, but also an extended version; a 'we've been away far too long' extended version.
The Albert Hall is a magnificent setting, a grand building. I pitched myself on the balcony, dead centre to the stage for optimum visual pleasure. I saw Welsh punk rock royalty to my left and North Walians to my right. Simon and his girlfriend were sat next to me, his knowledge of SFA was limited, but he knew his Dad had seen them several times 'back in the day.'
He told me that the Albert Hall used to be Brannigans Nightclub (downstairs) and this magnificent 'room' upstairs was only recently rediscovered. We hatched a plot to stage an unlicensed boxing match here, such was the feel of the venue.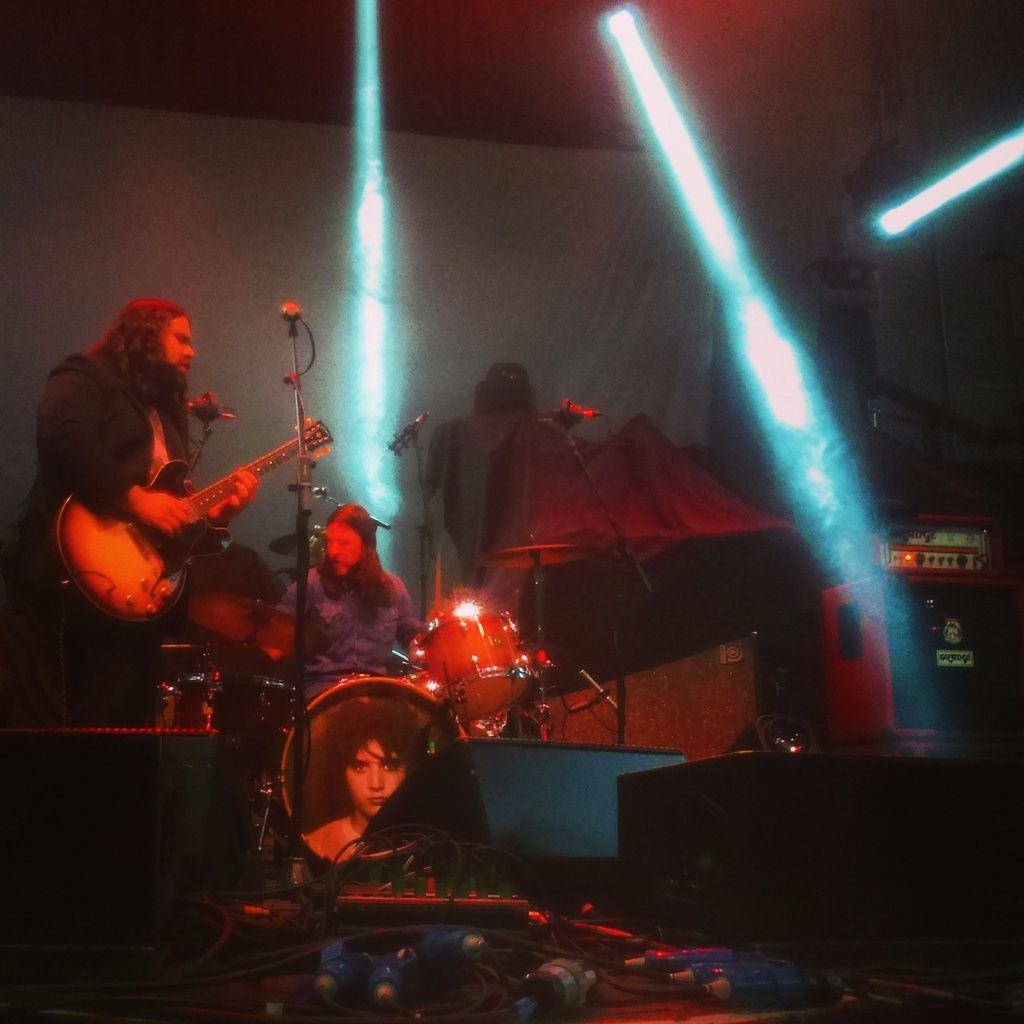 My records indicate I have seen Magic Numbers before – coincidentally at V Festival in 2005 (when it was still good). I must have (again) been simply making up the numbers for you pays your ticket, you drinks your beers, you forgets your bands.
This was a chance to catch them in the cold stark light of a sober day; well, it would have been had my [secret] parking spot in Manchester not been taken. I had to walk a mile to the venue.
Catching the last three magic numbers that they played it was a great groove that brought more light into a light filled room and I'm sure the stained glass windows were changing colour in time to the music. The applause wasn't your usual warm appreciative support band ripple, it was rapturous, and deservedly so.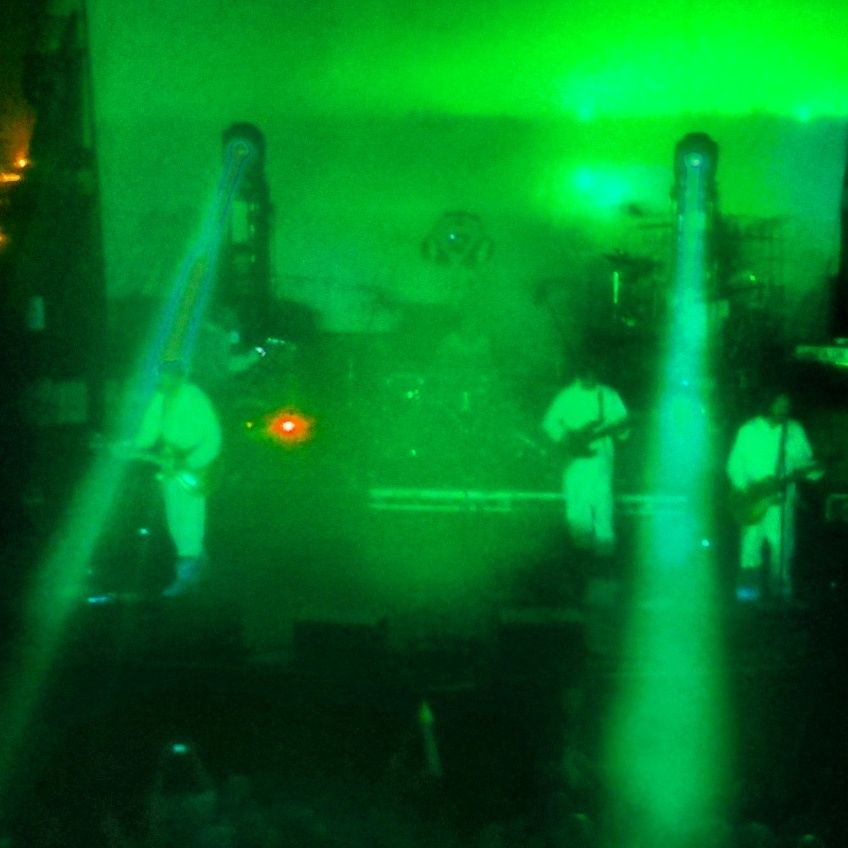 Words like mind-blowing, phenomenal and overwhelming are words used all too often (by myself) to describe a live performance…
So let's set the record straight – This live performance by Super Furry Animals was fucking mind-blowing, fucking phenomenal and abso-fucking-overwhelming! This took it to another level, and whilst I've moaned for years about bands playing for more than 35 minutes, this 2½ hour set wasn't long enough… 'Please don't end…'
I'd be lying and pretending to be hip if I said I knew all the songs… I didn't need to because we lived and breathed them tonight.. From vapourising our souls by drawing Rings Around The World to the sea shanty beauty of Ymaelodi A'r Ymylon, SFA are out there on their own, they've always been out there on their own.
They pushed those boundaries, juxtaposing the sublime and the ridiculous to make it more ridiculous and more sublime, pouring beauty onto beauty to create a beautiful monster.
The incredible visuals and lasers brought student days of studying psilocybin mushrooms under a table in the Common Room rushing back as I marvelled in this splendour. This Mwng-blowing, phenomenal and overwhelming performance.
From the semi-country-style of Run Christian Run to a place where heaven awaits us with Hello Sunshine where I imagine just about everyone sang along.
As they did with Fire In My Heart – in fact, with songs like these in their artillery over the years, SFA should be so far over the finish-line that they're overtaking themselves. And don't get me started on Slow Life… Kill me now… No don't, as I still need to hear The Man Don't Give a Fuck – I did… It fried my brain…
SFA OK? – Wrong… SFA FUCKIN A.