(review n pix by CombiChris Markwell)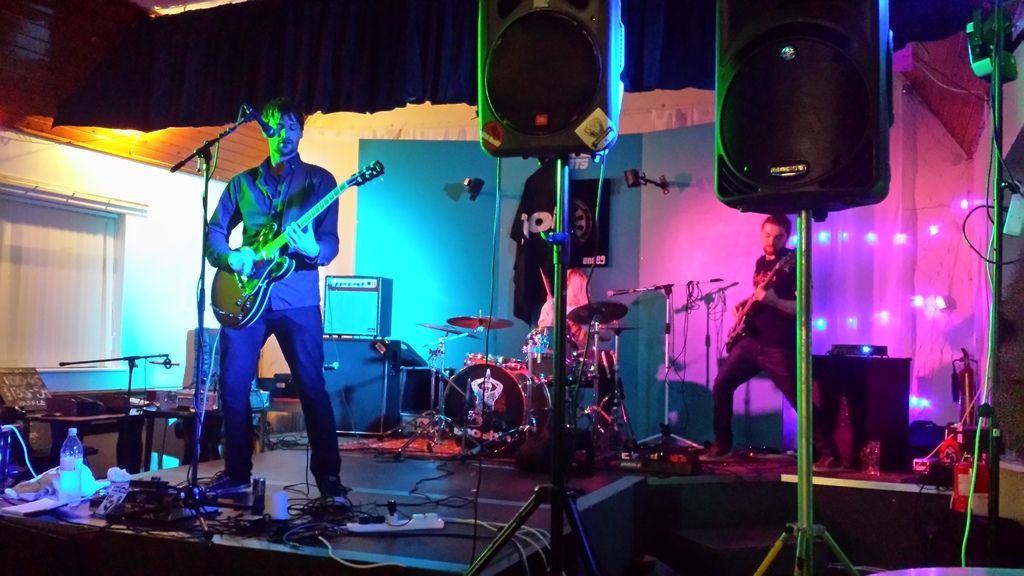 Thursday, August 20th finds me in Bangor's Crosville Club. If you've never been inside before, imagine someone has overturned a galleon and has decided to throw a party in its upturned carcass. It's German beer hall-long, with great acoustics that carry noise with such amazing clarity. As the bands set up and the people come in, the atmosphere becomes one that is geared towards live events: the more people, the greater the sound is.
Three bands grace the stage on this night: a stage that is weirdly narrow… I found out that this area is usually where the local darts club plays, hence the catwalk-esque shape and massive dartboard set into a huge wooden framework. Don't say I never pick up on subtle hints. Anyways, Bangor's folk/rap/oddities Hot Dawg Assassins, Anglesey desert indie band Doll Circus, and Manchester's noisemakers Shoshin are the ones to take to this strange stage, and I was very lucky to witness this all transpire, on a wild and windy Thursday night in Bangor.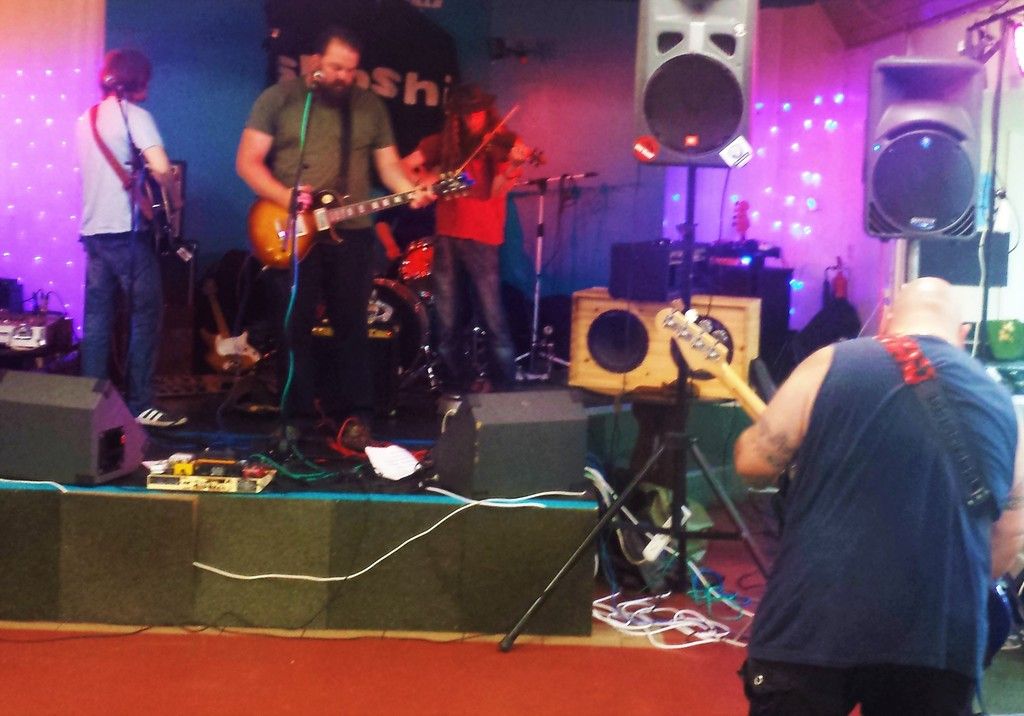 First up is Hot Dawg Assassins. Last time I experienced these folks was when my band supported them, and they were operating as a four-piece, sans drummer. This night, however, sees Ceri Dalton pick up sticks and take up residence behind the kit, and she did a damn fine job of it too. The Assassins' music is an odd blend of folk, rap, rock and light opera, mounting political and (on occasion) hilarious lyrical themes on top of powerful, serious musicianship. 'Death By Squirrel' is a fine example of the latter, alongside the song 'Fish', which takes the listener into Primus territory, replete with James Phillips's groaning, booming basslines and frontman Owain's fishy body actions; the song about the world going mad is an example of the former, a Chilli Peppers-with-violins rap rant about Thatcher's polarising legacy. Funny and biting, traditional yet contemporary, the Hot Dawg Assassins have a uniqueness which is something you have to experience.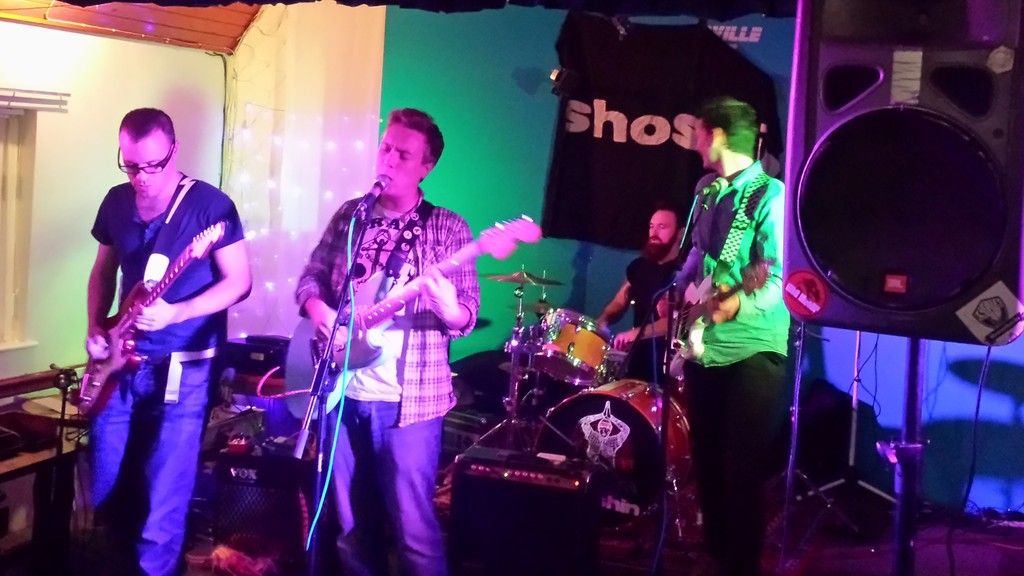 Next is Anglesey four-piece Doll Circus. I have to admit, these guys are impressive: loud, tight, inventive indie, with a faint stoner-rock whiff and Queens Of The Stone Age after-taste which lingers on the musical palette. If any of you have heard of the Jason Newsted side-project Echobrain, have a listen to Doll Circus and see the similarity. 'Top of the Hill' is the song that brings this likeness to mind: it's a spacey, sharp slice of dark indie, driven by guitarist Will's stealthy guitar licks. If your amp has a couple of Barbie doll groupies hanging around in front of it, you know you're confident, and he is: an unusual and unusually gifted guitar man is Will.
Not to detract from the talents of the other guys; far from it, in fact: vocalist/guitarist Jamie's voice rockets around the Crosville Club with booming clarity, and when bassist Jake rolls in with the harmonies, the results are truly mesmeric. Sat at the back is left-handed drummer Doug, a dynamo with enough power in him to keep the lights on in a small village for a week. These guys are definitely ones to watch, and deserve more people to come and see their inspiring show.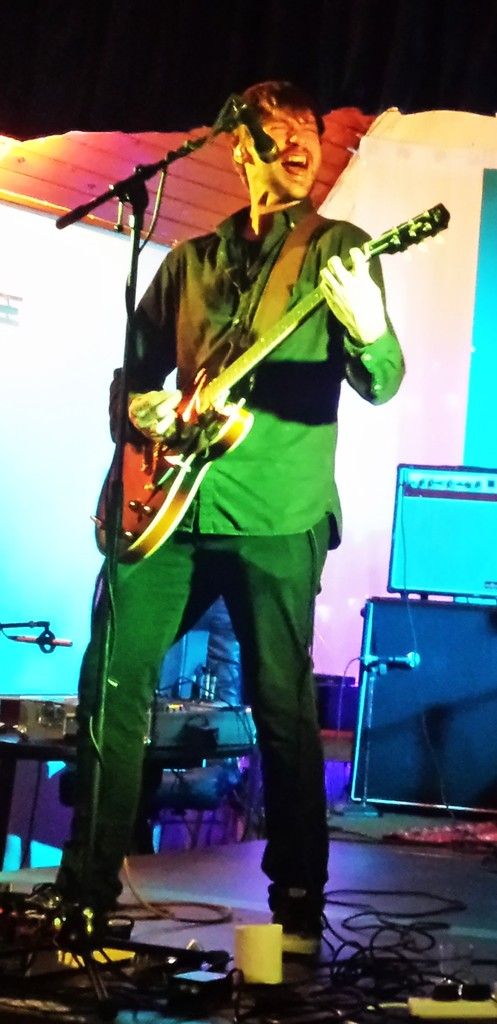 Finally, we have Manchester's Shoshin, who have recently returned from a tour around Germany and the Czech Republic. Frontman Pete is ill with the man-flu tonight, but he is a warrior and powers through a frenzied set of music. I find it hard to define what Shoshin are, musically: imagine if grunge was in a broken-bottle alley fight with ska, funk, and stoner rock, and that'll give you some idea of what these three hooligans bring to the party. Drummer Sophie is a hybrid of Nirvana-era Dave Grohl and New York sludgers Blackout's Taryn Waldman: a raucous mix of hair and attitude, all topped off with suitably ironic Hanson/Nirvana t-shirt. To her left, Joe the bassist is a bouncy, finger-slapping force, a Flea-emulating powerhouse with a manic grin never leaving his face. When song 'Janine' is announced, it's all too much for the stuck-on band banner, which swoons to the floor in a heap. The studio version is a real handful. Live, this tune is like a full-on punch to the temple, leaving you concussed and grinning like a loon.
A lovely anecdote from Pete involving traffic jams, Germany, and a bottle of his own oaty piss (his description, not mine) gives way to 'Same to Me': an angry, dark tune filled to the brim with anger and bad thoughts. The band dedicate 'Shark in the Ocean' to their soon-to-be former managers. Something tells me bridges and contracts have been burned here… don't ask me how I know, I get these feelings sometimes. Of course, Pete singing 'pieces of shiiiiit' before the song erupts goes some of the way to help the thought processes, but anyways venom and frustration find a tinnitus-inducing outlet in 'Shark in the Ocean'. By the end of the night, the crowd is left thoroughly rocked and satisfied by three rather awesome and diverse musical acts.
I have to say a massive kudos to James Phillips for setting up this gig and keeping the music scene alive in Bangor: it was fairly packed at the Crosville Club, but I'm sure many more bodies can fit in there. I know I'm going to go to the next one. I hope you are, too.
Relevant links and gubbins:
Hot Dawg Assassins.
Facebook: www.facebook.com/hotdawgassassins
Twitter: @DawgAssassins
Doll Circus.
Facebook: www.facebook.com/pages/Doll-Circus
Twitter: @Doll_Circus
Shoshin.
Official Website: www.weareshoshin.com
Facebook: www.facebook.com/weareshoshin
Twitter: @weareshoshin