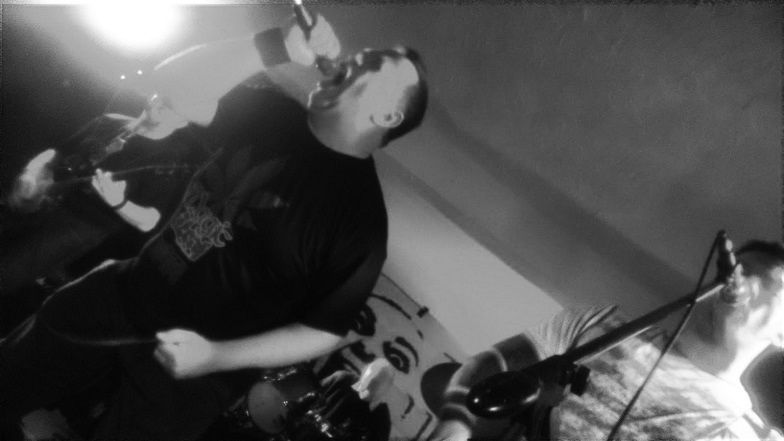 Venues and pubs are disappearing… This is a fact… Some say it's since the smoking ban came into force… Did that mean people only went to pubs to smoke? I guess things change, times change… The Earth has been spinning for billions of years, the pub has only had your head spinning for a few hundred… Things will move on, cultures change, it's called evolution – or perhaps we're actually heading into devolution.
The Crescent in Salford City sits amid boarded up shops and shut down pubs… there used to be six drinking establishments along this stretch of road, and now the Crescent is the last bastion. It is also a long running venue that has hosted many a night… One such night, or nights is the Punks Christmas Party, which was salvaged by Martin Unsworth (PMT) after the original promoter dissolved in a vat of homebrew.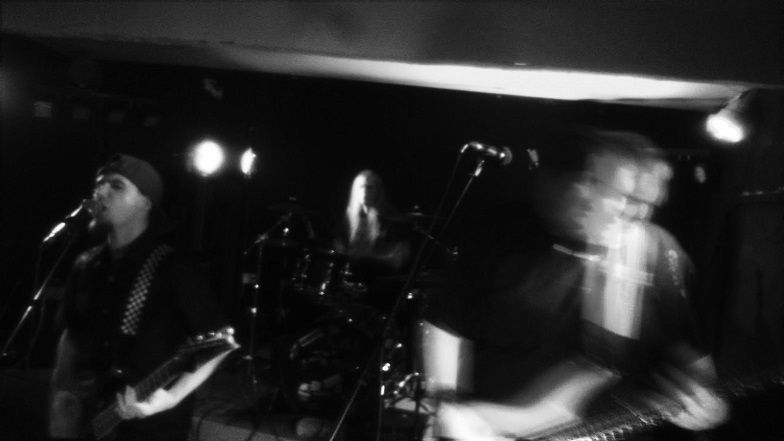 Tonight is Friday night, four bands became three and the punks, misfits and beatniks formed an orderly queue and local dealers in noise, Manifest quietly got up on stage, limbered up and then tore the fucking place to shreds.
It was twenty six blistering hardcore minutes, politically charged and raging from start to finish. I love it when you stumble across a band who just get up there with no nonsense and knock you sideways…
Even at high volume, their fine new album 'The Path To Resistance' doesn't do what I saw justice… Love it, fuckin' love it…
After that display, we three of Spam Javelin looked nervously at each other and said, 'How the fuck do we follow that..!?' – Well, it's not a competition and there's no headline and no support, we're all in it together (please leave you ego at the door). And hopefully we made amends for the pigshit performance we put in at Rhyl the night before… The crowd seemed to enjoy it, or they were just being polite…
The sound was excellent – and hats off to Jim Watts and his magical sound machine for making it so good.

I last saw Bolton's PMT in 1988..! Did a mini tour with them when I was a shit guitarist in 4Q – we did three great gigs (Huddersfield, Leeds and Hebden Bridge), and one gig in Sheffield to two people and a dog (this is true) – but each night was great fun and we got on so well, to the point we'd gatecrash each others' set.
So to see them again (with three of the 1988 line up) was excellent, and, like a fine malt, they get better with age. They rammed through a set of old and new, still remember Terminal Disease (only it sounds better now) in their eighties hardcore style. When I say rammed, I mean hit and run ram raid in a stolen 4×4 – song after song, bang bang fucking bang… They'll never win awards for the chosen subjects, taken from the Punk Songwriters Guild but PMT don't exist to win awards, they exist because they can…
They, like the hundreds of like-minded bands do this for sheer love and enjoyment, and most definitely not for money (as there is none). If we wanted money we'd play covers to pissed up arseholes who think Coldplay are alternative… In this game, if one person buys a CD off you, or a t-shirt, or comes up after the show to say what a great time they had, then it's mission accomplished. So in the case of PMT, Manifest and Spam Javelin, the mission was well and truly accomplished.
Maybe you could change your own reason for existence and get out and see a few bands before the culture devolves into your fucking cesspit of a living room and nowhere else…