(review n pix by paul hammond)

Unless you're going to a festival then it's unlikely that you will get 3 decent bands on one bill for the price of one on the same night, this however was the case this evening and the queues of punters lining up outside Manchester Academy to get in indicated many people were of the same opinion as me.
My poor health these days means I no longer have to stand in the queue and instead can enter via a side door and enjoy the gig from the relative comfort of the balcony.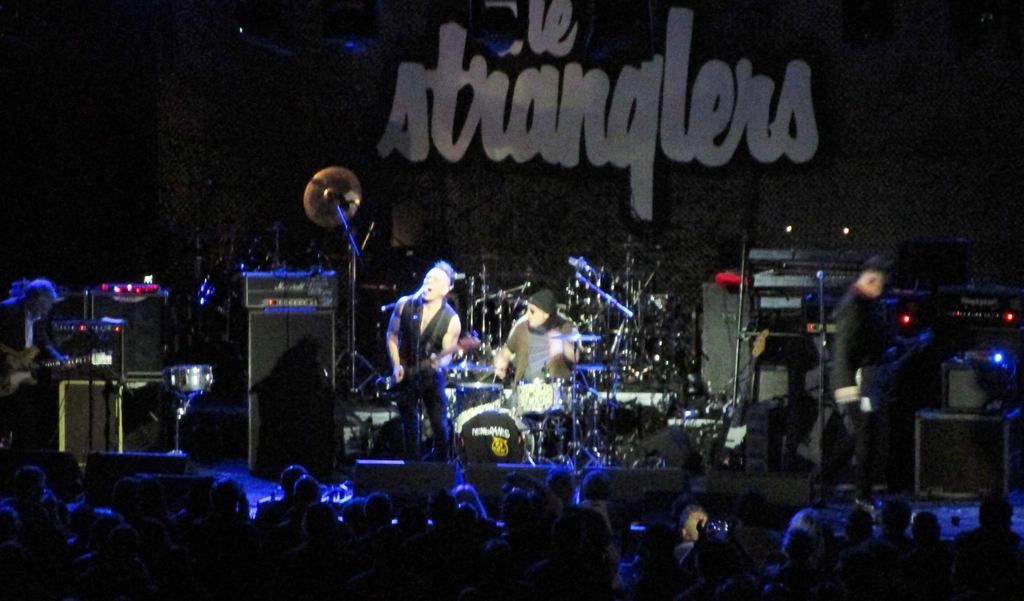 With three bands on and 11pm curfew things were under-way pretty quickly meaning The Membranes started at 7.15 and only had a 20 minute set, most people including myself therefore missed most of their not very long set. I remember The Membranes being on SNUB TV years ago singing 'Tatty Seaside Town' and that is about all I know to be honest. I just about managed to catch John Robb introducing Evil Blizzard on stage to join them for the last song. I love Evil Blizzard but have yet to see them properly but I enjoyed the bass bludgeoning in my ears for one song at least!

I'd been reading beforehand some pretty good live reviews about The Rezillos who were themselves pushing their new album 'Zero'. Having not yet heard the album I didn't recognise the new stuff but suffice to say it must be pretty decent as it sat really well with the more known songs from their heyday like Top Of The Pops & I Can't Stand My Baby.
The band are excellent visually and still have a great energy on stage, Fay & Eugene still front the band with guitar destroyer (his description) Jim Brady in blue crash hat roaming the wings….destroying!
I'd heard before hand too that the band would be signing stuff at the merch desk so I sneaked my vinyl sleeves in and got them signed too…result!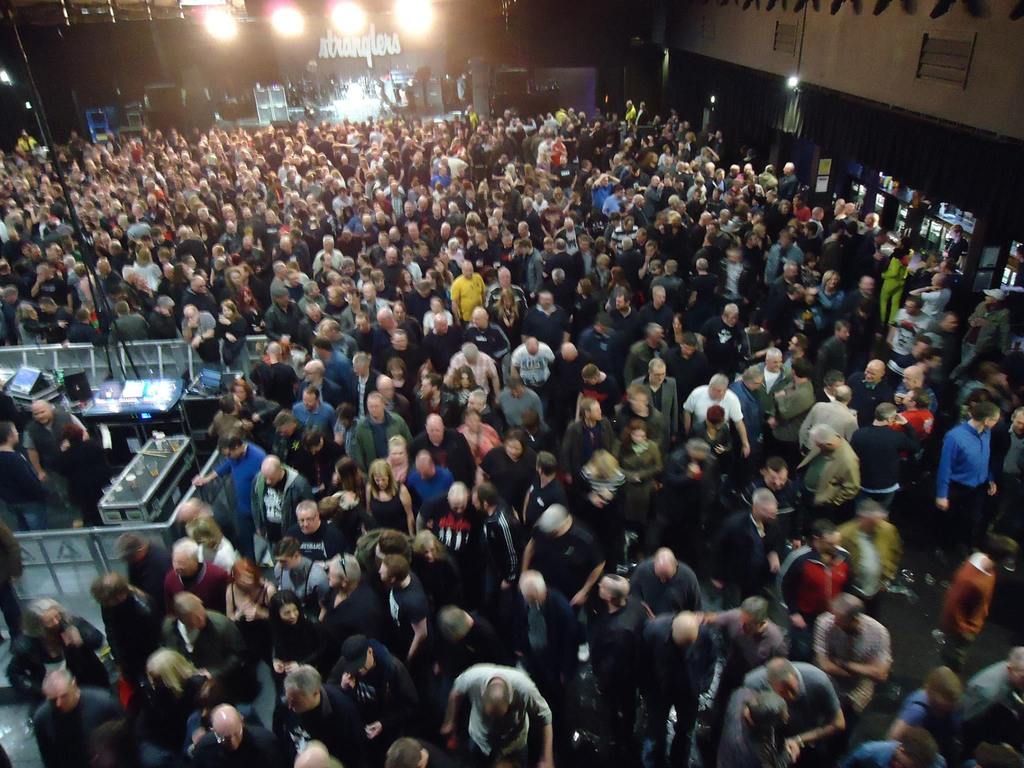 The Stranglers are one of my all time favourite bands, it's a regret of mine that I never got to see them with Hugh Cornwell at the fore. Baz Warne has been fronting the band now since 1998 and he fits like a glove, you hear people saying it's not The Stranglers without Hugh but I can assure you it is still very much The Stranglers.
JJB is still there on bass and I always think he was as much the frontman of the band as Hugh. Dave Greenfield is still there on keys and I have to say their touring drummer Jim MacAulay is as good a sticks man I have seen. Original drummer Jet Black still guests with the band on tour, tonight he played on 3 songs before going for a lie down.
It's a 2 hour set tonight, a bit long for any band I think but they covered just about every era, a bit from every album so it was very much a mixed bag. They have such an extensive back catalogue that they can pick from it at will and keep the set different on each different tour, after 40 years of touring they've earned the right to play what they want but it's never gonna please everyone.
At times they looked like they were just jamming on stage "all too self indulgent" I heard one punter say and another who said "where's the fuckin' hits?"
I love the early years – Rattus, No More Heroes, Black & White, The Raven so I thoroughly enjoyed tracks from those albums.
The venue was packed to the rafters, everyone got a a bit of what they liked so there you have it. Some guy stopped me on the way out (why always me?) no not Mario……"what did you honestly think of tonights set?" Fucking great at times but they also played some shit! He agreed… They're still one of my all time favourite bands no matter what they play but why didn't you play 'Nice 'n' Sleazy'!!!!!!!!!
Stranglers Set List
1 – Longships
2 – The Raven
3 – Straighten Out
4 – Get A Grip On Yourself
5 – I've Been Wild
6 – Four Horsemen
7 –Relentless
8 –Baroque Bordello
9 – Golden Brown
10 – Always The Sun
11 – Genetix
12 – Freedom Is Insane
13 – Time To Die
14 – Nice In Nice
15 – Norfolk Coast
16 – I Feel Like A Wog
17 – Skin Deep
18 – Dead Ringer
19 – Time Was Once On My Side
20 –Lost Control
21 – Duchess
22 –Curfew
23 – Down In The Sewer
24 – Peaches
25 – Walk On By
26 – No More Heroes