Where were you when Russell Brand invented fire? Cometh the second day, Cometh the half hour (sets by each band).
It had been a long day, early morning barefoot paddling in Red Wharf Bay, followed by some fraternising with cows in Amlwch. My head was like a shining advertisement for After-Sun Lotion…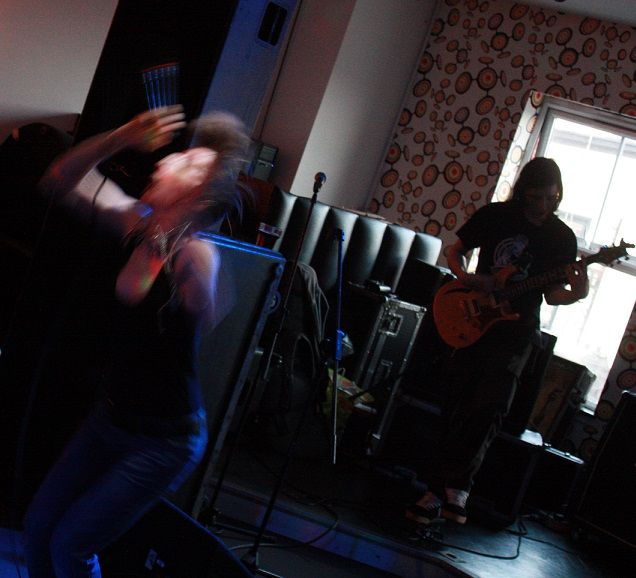 What better remedy than to head to South and see a full set by Arms Like Legs? Noticeably with half of Gobow now in their line up. Why play in one band when you can play in six or seven? The musician merry-go-round in Wrexham displays a great sense of comradeship as well as talent as Jess Ball also has her own solo output, Gobow and mammoth Weed Wizard Bastard and Dave Morait is in so many bands that the Musicians Union are forever knocking on his door!
Although, along with guitarist Matthew Williams they make a great back line, Arms like Legs is all about vocalist Stephanie Finegan. While the throbbing trance spaced-rock rumbles along, she is on the edge… On the edge of sanity, the precipice of doom. Syllable bouncing her contorted way across the stage, in the crowd. Strutting, stranking and screaming to the extent her voice has gone. Then it comes back ten fold to scream at you like Hazel O'Connor in a padded cell… This gets a big tick and a Star off teacher 10/10.

From South it was Exit Strategy Central Station as  Wobbly Hearts were about to perform to a sparse crowd. I've been there, and it can be disheartening to be on early (on a week night). In a smaller venue it would've been a great atmosphere and maybe the Focus Wales team can look at leaving the bigger stages a bit later on these nights? Regardless, the Wobs sounded the best I've heard them and fresh from completing the recording of their début album they were up to the task. Even Carl inexplicably singing the opening verse of Boom in the wrong key didn't spoil the evening and unlike a hooker once you've paid her, the band were still smiles at the end.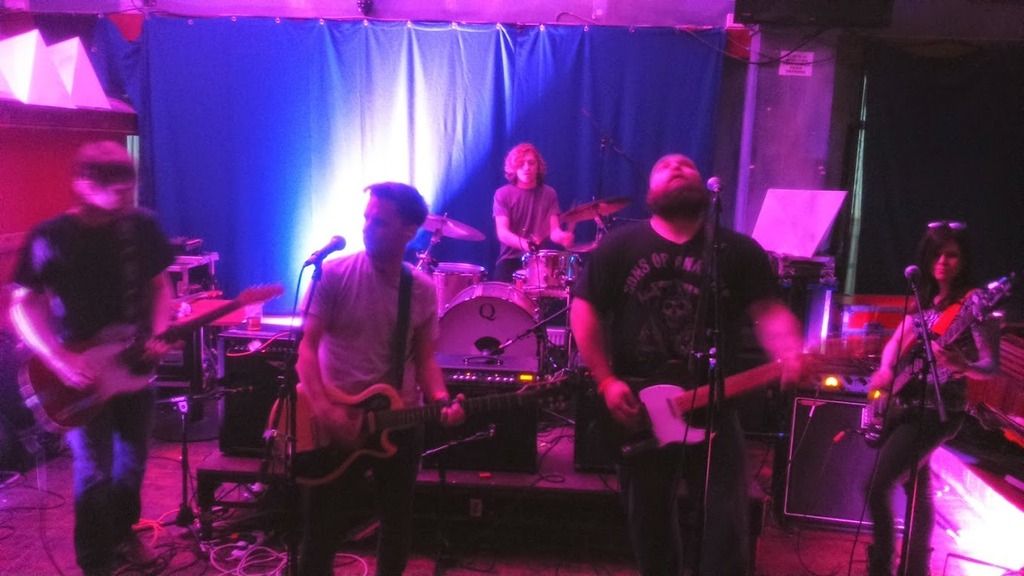 The intention was to see ten minutes of John MOuse and move onto St Giles' Church to see Sweet Baboo, neither of whom I have seen before. Well, sorry Steve Black but you got John MOused, what a fucking entertainer! This pint sized lunatic opened with the very sombre song about a dying teacher who was a Johnny Cash fan and made it fun! He worked the crowd, he milked the crowd, he could've fucked the crowd and the crowd wouldn't have minded. All this while the band played on… with a stand-in drummer (not that you'd have noticed).
It was all over far too soon with Ilka Moor (cha cha cha!), from Elvis impersonations to Dirty Dancing to licking the floor to simulated sex with passing strangers. The Death of John MOuse is the album, you'd be advised to get it…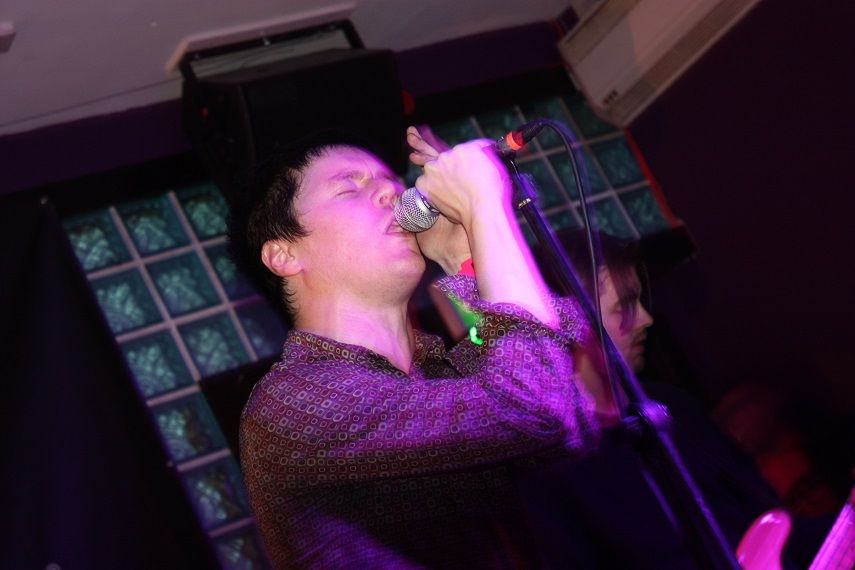 A quick saunter down to South to catch The Membranes. The PA took exception to lemon and lime being spilt on it so proceedings were set back a little and it did mean I could've caught the final ten minutes of Sweet Baboo across the road, but hindsight is a wonderful thing. I instead caught the last ten minutes of Lovers Open Fire and was so glad I did. It's Hawkwind in a trance, drumming like your life depended on it while the singer flitted in and out of reality, sometimes with us, most times in a taxi to nowhere while the clock ticked backwards. Compelling to watch and experience.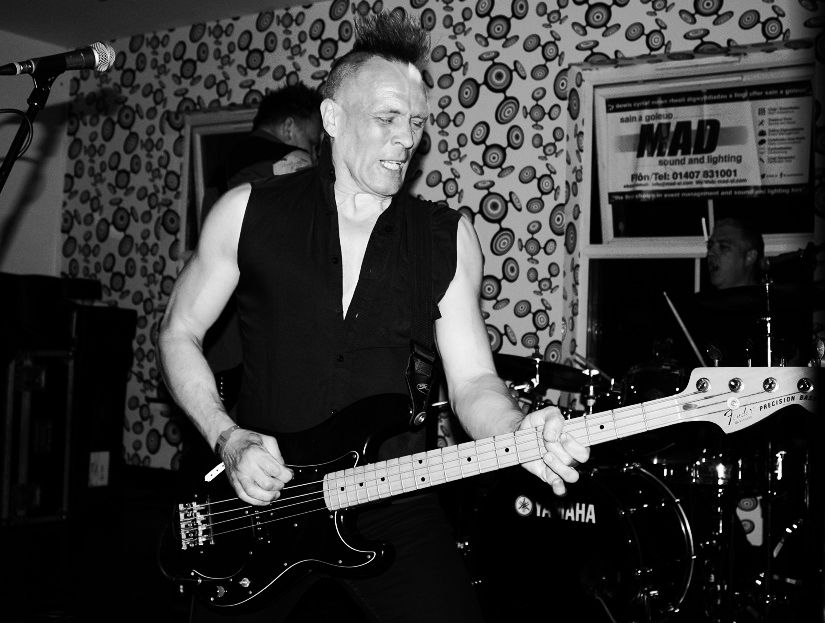 Spike Milligan's Tape Recorder came to the rescue and the tech issues were sorted and The Membranes kicked into life… John Robb is another front man who knows how to work a crowd, and the scary thing is I last saw this band in 1988 when my band (4Q) supported them at the Jazz Bar in Bangor! There was very little material from then to now, with the bulk of tonight's set being made up of the new and imminent album (June 25th) which, by learned accounts is going to be well worth the wait. They seem more together than I remember them, with songs rather than a jumble of riffs.
Carl Gintis exclaimed it was the best performance he's seen (maybe ever! Tho he was mashed), and yeah it was pretty damn fucking good. Mentalist shape throwing while not dropping a note, one to one crowd-engagement and lots of fun too.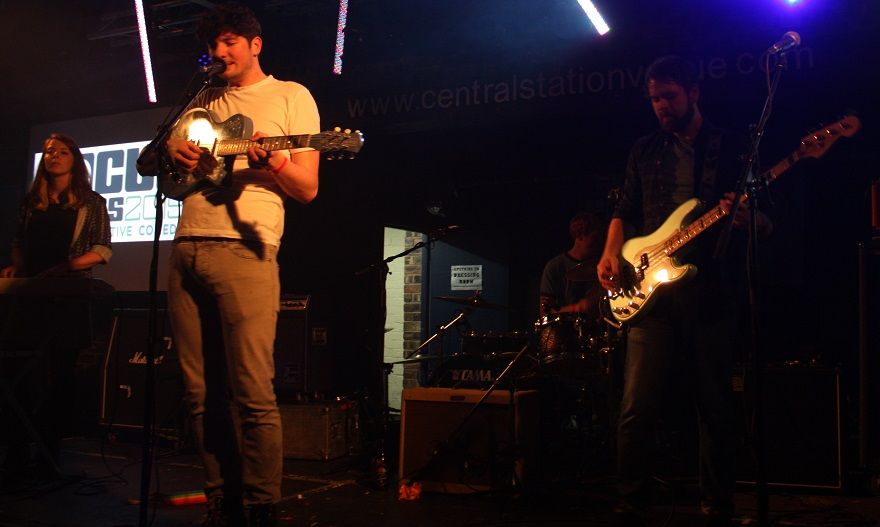 I caught the last couple of songs by soon to be married Mowbird at Central Station, and it's good to see them back on the stage after an enforced hiatus last year. Two songs by some bands can be ten minutes; for Mowbird it's four minutes. The big crowd lapped it up.
As they did too with Houdini Dax who could've been a cooler version of The Beatles if you closed your eyes. Again a big crowd watched them smash out their mod-tinged set and a marked improvement on the last time I saw them (and they were good then too!).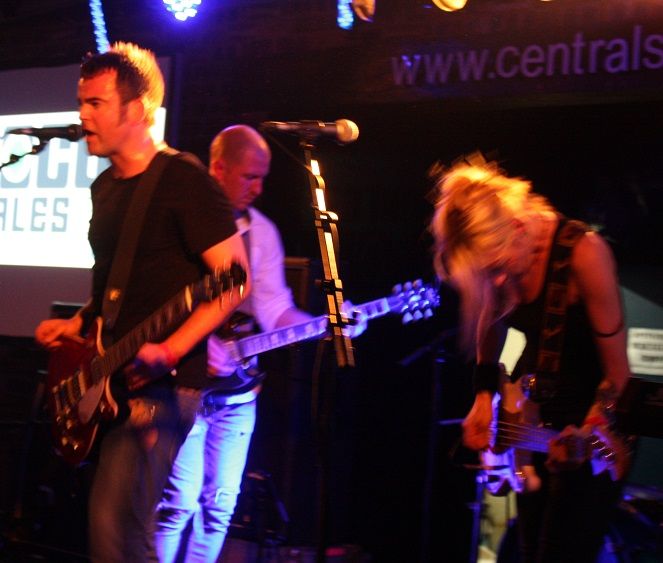 So… Where were you when Russell Brand invented fire? Future Of The Left don't have the answer, only the question. This very angry band from South Wales are built around Falco's one liner cynical wit. In fact Twitter was invented for Falco's one liner cynical wit. You never know what their politics are? You might mention something, or make a statement and worry if Andrew Falkous would approve… Such is the almost school master air he has about him.
'I've never seen so many souped up Vauxhall Novas in one town.' Making reference to Wrexham's diseased rash of chavved up boy racers – there's definitely enough material in here for a new song… But there's no time for new songs, we're on a schedule and Future Of The Left belt out the best bits of their latest recorded offering and manage to rearm Eritrea in the process with a little light-sabre cock sucking blues.
It's a big crowd, they're lapping it up. Jimmy Watkins offers a bit of clowning light relief by the way of a packet of Wotsits while Julia and Jack provide a solid backbone to this huge ferocious sound. It's all over far too quick with an odd FoTL medley and live dismantling of the drumkit.
Check out this ace vid of one of their songs filmed by Wrexham TV