Now, my view of society might screw up your mind like you'll never know, but when you're in Chester you could do what the Chestosterones do and lose a stiletto or rip your suit in a drunken state having pissed your pants at the Races… Or you could have a moment of clarity and realise that no courtesan could begin to decipher your beam of light and Steve Harley and Cockney Rebel are on at The Live Rooms.
My only vice is the fantastic prices I charge for being eaten alive… Steve Harley is not my only vice, but one of a secret few… I was introduced to him at the tender age of sixteen, when painting a flat for an older girl I was trying to impress (I failed)… She was unimpressed by the Antisect album (In Darkness There is No Choice) I had blaring out of my ghetto blaster and suggested I glossed her window frames with something a little more subtle.
She played the Psychomodo and Human Menagerie albums back to back, and I left with them taped as payment.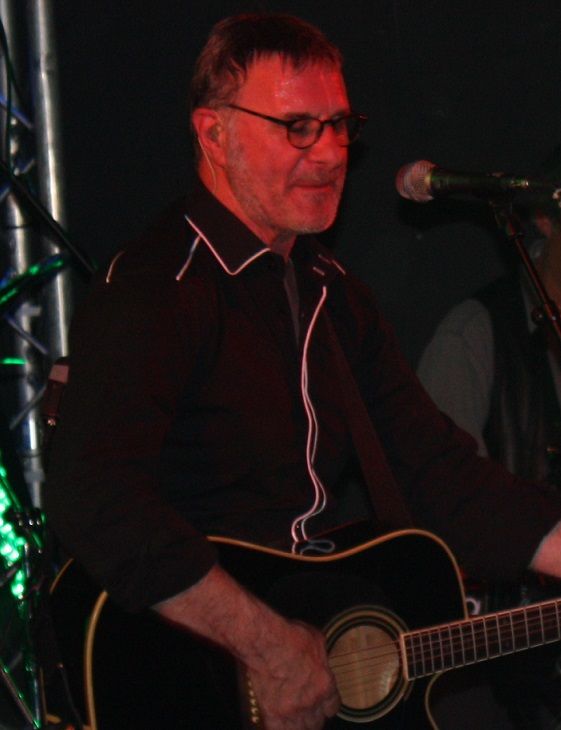 There was something about Steve Harley's song writing, his lyrics and his delivery of them that had a profound influence on the way I wrote my own songs as I eventually tried to be taken seriously as a song writer (and failed miserably). The man is a poet who sings about life, death and everything in-between; be it cryptically, where you can mangle your mind trying to work it out or straight to the point.
We joined the party (ooh ooh they were having a party) well into the 'first set' so I don't know what had already been played, but I do know he had threatened to play a couple of songs off each album, so I guess the misfortune was to miss the inspiring Judy Teen and the chuckle worthy Mr Soft.
Tales of yore were shared (sometimes at length) and the songs I didn't recognise (and there were many) were sung from the heart and were extolled by a crowd, some of whom were probably twenty, thirty, even forty years shy of being at a 'real' gig.
A trained eye and ear would know that this band were a tad under rehearsed, which they admitted later on and for a very sad reason, but this however, made the whole evening more real… More intimate… It was an audience with Cockney Rebel rather than a performance, and had the Titanic sailed into Brighton we would have still lamented the blues…

I last saw Steve Harley fifteen years ago (in Chester no less!), he played an acoustic stripped to the bones set, and I wrote at the time that I eagerly awaited to see him front a full blown band.. I didn't quite anticipate it would be this long, as he was then closer to my age now, and his audience have aged with him, or should I be less brutal and say, 'grown with him'~? – Although, with the amount of toilet trips they all made, maybe I should keep the original, as the candle is burning so low for some / for me / for everyone.
It was however both twee and a joy to hear drums, bass, that haunting electric violin, prominent keyboards, harmonica (in G) and classical guitars adding flesh to those bones of fifteen years ago.
My next box to tick will be the threatened full blown choir and orchestra set Steve is planning… A chance to see Sebastian, Death Trip, Tumbling Down in their full glory…
And yes… he finished (as you'd expect) with that song…
You cannot help but warm to Steve Harley and although he may claim to have been inside your head at least three times, he has never left mine…