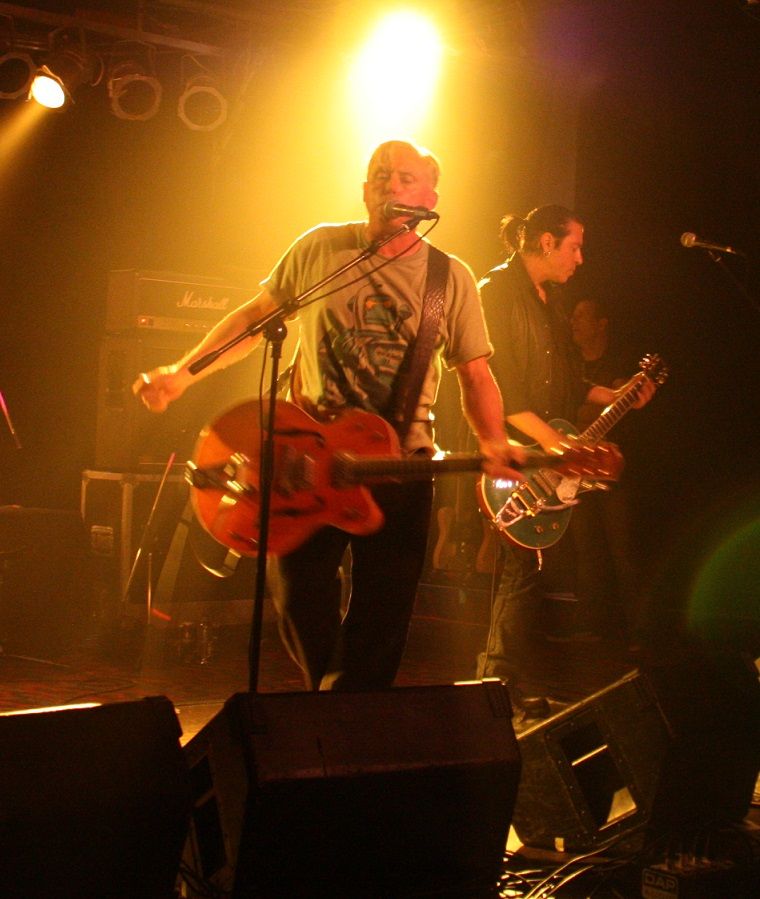 Sometimes it's those impromptu gigs that serve my insatiable pallet for live music that are the best. From being in my sister's house in Rhyl at 8.50pm, to walking into The Tiv in Buckley at 9.20 just as Spear of Destiny alighted the stage.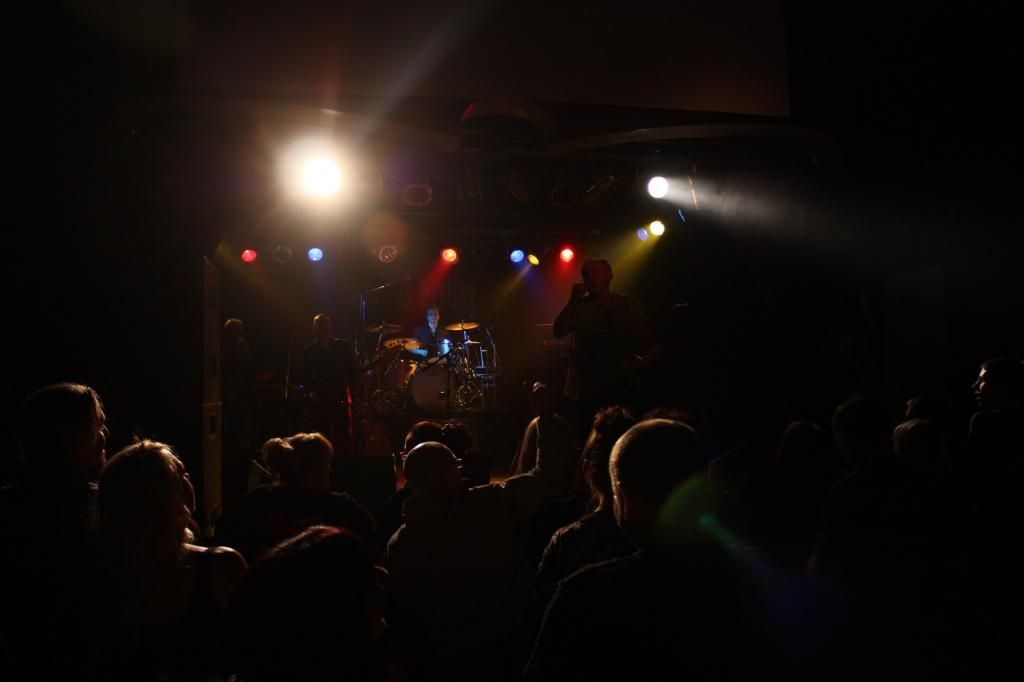 A quick scan betrayed many known faces in the crowd who would have slam-danced their little socks off to Liberator at The Bistro in Rhyl, all those years ago… Now all these years later those same faces are a bit more sedate and merely nodded along as Kirk and the crew opened with Rainmaker. I prefer this song live, having never been a fan of the saxophones in Spear's recorded material… It sounds much better throbbed out of guitars… The keyboards, played by Rhyl's very own Steve Allan Jones adds a better dimension than previous 'guitar only' versions I've witnessed – giving this set-up the perfect balance.
The legions of fans (Legionnaires?) sang throughout, and there were a few or three songs I'm not that familiar with, although my erstwhile companion, Andy Fatman did well to top up my education.

Land of Shame (Shame!) – love that song, and again prefer the raw live feel to the recorded version… New track Titanium off the forthcoming '31' album is a frog-marching stomp of a tune, lead by bass mercenary, Craig Adams. As is Cry Baby Cry with a great lead solo as the beat goes on.
The low point of the evening was the pointless version of Babylon's Burning, particularly when this fine venue heard it done properly by Ruts DC last year and will hear them do it again this November. Just seemed no need when we could have been blessed by hearing the absent Liberator or Mickey instead.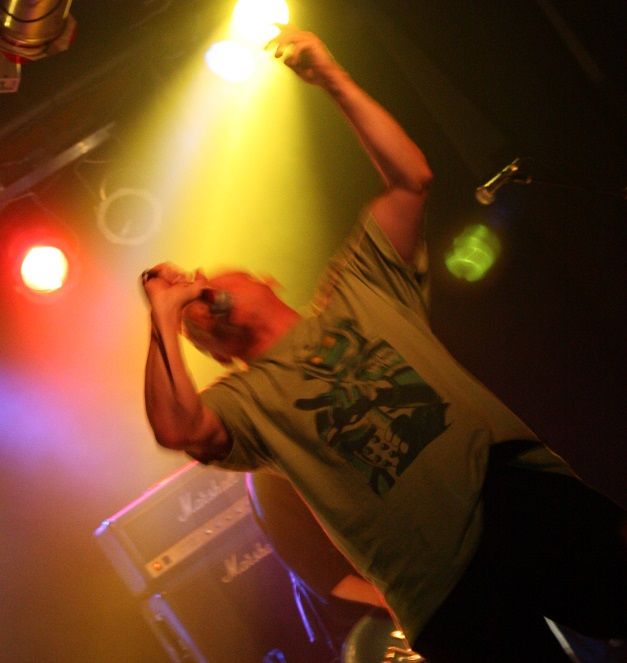 Psychotik off the Loadestone album (probably its best track) was a real treat… Having lived and breathed that album when I filmed and edited a gig for a DVD release in 2006 (released on Voiceprint), it was good to hear that song again, even if it does have a weird off key middle bit!!
All Young Men is as anthemic as ever (as is much of Brandon's output), with its Highland Fling bit, which we're of course not allowed to dance to any more!!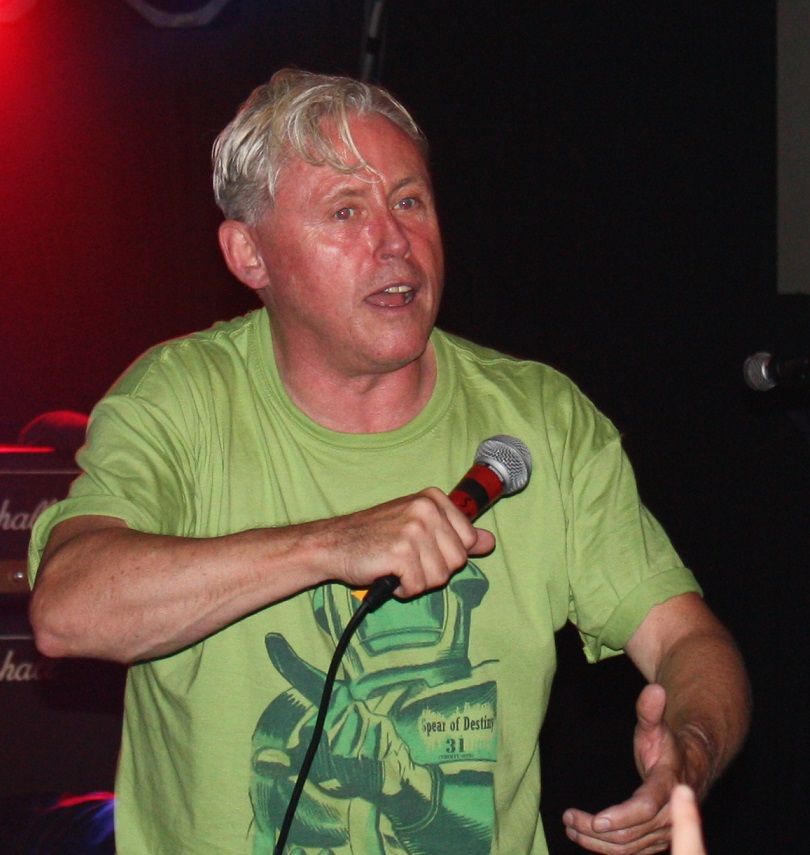 As we awaited the encore, Fatman remarked that he had grown and styled his Brandon-like hair especially for this occasion. Not to be out haircut'd I came along with my Craig Adams special, and as The Wheel signalled their return to the stage, Fatman said, 'This is what Paul Scouse used to play at me during the River Street days.'
Kirk Brandon has undoubtedly one of the finest voices in rock and roll, and as proceedings drew to a close he told us he was leaving on the fast train, and we realised we'd never take him alive…