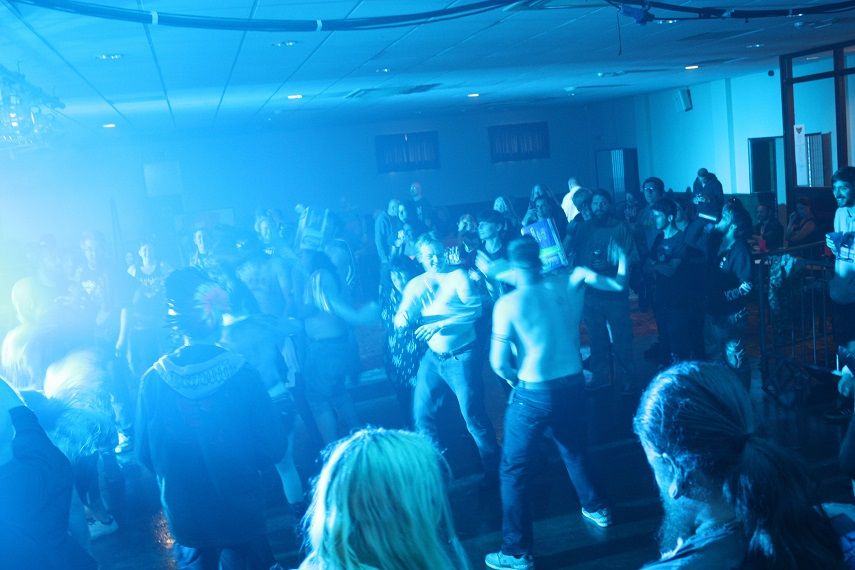 Dunno what's more tiring… Spending three days debaucherising at a festival or the three days it took to write this review..?
Lou Reed's Sunday Morning lyrics rang in my head as I arose to a quiet campsite… It turns out I slept right through an all night onslaught of loud music coming from right next to my tent, leading to a barrage of complaints from everyone else who couldn't sleep because of it… God help them if they went to Glastonbury… That said, those bad boys of rock n roll, Tim and Michael were rather sheepish all day today!

Ten Dead Crows cleared my head and black coffee kicked my liver back into life. Good drumming and neat guitar work, the bluesy side of Soundgarden meets Buckcherry maybe? I stuck around waiting for my hangover to descend upon me… It didn't… Perhaps Ten Dead Crows are the cure!
Then I was off to see Isaac (sounds like a song title…)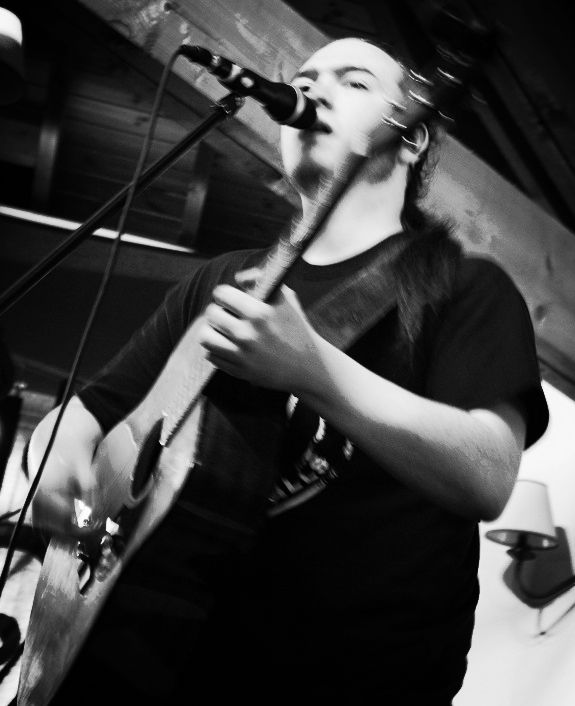 Officially dubbed as The Hangover Set from Isaac Birchall up on the Core Take Over Stage, this was to be the first time I've seen him live in about five years, the last time being at The Dudley Arms in Rhyl (dem were de days!).
I guess they call it nepotism when family members get gains through simply being family… Isaac just so happens to be my brother! I put this cruel fate of DNA aside and observed objectively…
Isaac plays it softly with a voice soft enough to soothe your battle scarred head and then he'll roar loud enough to shake the walls… Superb sound out of that acoustic guitar and well crafted songs and a performance that go hand in hand with the reputation he's building up for himself.
Empty Generation rattled the windows…

Chester's Real 7 are on the main outdoor stage, it's real stoner rock and befitting this Sunday morning feeling… So much that they played twice (on the Core Stage later on). Great bass guitar sound with some cool runs and they'd not be out of place as the house band in a Cheech & Chong movie. Bit of a grungy feel to some of the stuff, although the 'It doesn't matter to me,' repetitive vocal drawl did grate on my tender brain!
One from Denbigh, one from Mold, one from Llandyrnog and one from Ruthin… You could say Elements are a Vale of Clwyd band (kind of). What you can't debate is their sheer hi-octane performance. I'm unsure if it was the music that grabbed me or their visual approach… Probably a bit of both. High as kites on Monster energy drinks, Elements gave a performance worthy of all the applause. The genre is not high on my playlist but it's a straight 10 for the effort they put in, which left most people grinning from ear to ear.
It'll Be OK comes thumping in and like many of their songs has great psychedelic guitar sounds mixed in with the loud chugging. They insisted we check out Long Way Home on youtube and they jumped up, jumped up and got down. Great fun…
Hard to find with a name like Elements so here they are…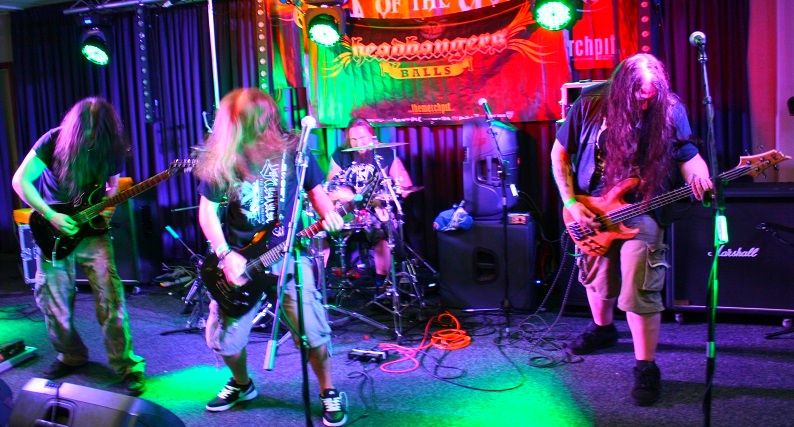 Noisy thrash-metal bastards Solitary from Preston resumed normal service so far as ear splitting relentless killercore is concerned. Unidentified covered those nasty fuckers involved in human trafficking. Keep Your Enemies Closer is proper hard stuff – nothing short of excellent in fact. Solitary don't fuck about, if they were doctors they'd tell you to fuck off out of their surgeries and come back when you're really ill.
Requiem; the final song is an assault of break beating bliss concreted over with brilliant guitar solos. Yeah baby…
Entering the realms of hardcore cabaret, Gehtika are quite simply spiffing. You'd happily share a rich tea with them. It was make-up and frolics from here on in. Remove the visuals and you have a seriously good extreme metal band to listen to. Add the theatrics and you have a seriously entertaining band to see too. Powerhouse songs like Price of Serenity and Black Rose with lots of olde English banter between.
The little guitarist looks like Davy Jones from The Monkees! They rounded off an excellent thirty minutes of thrashing fun with The Impossible Question, that may well be true but Gehtika are the answer…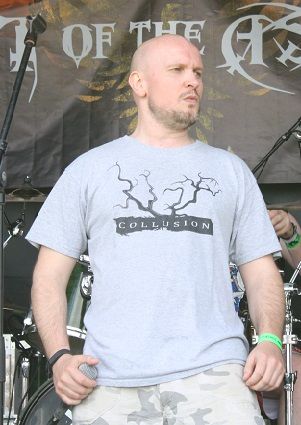 Time is running out on my festival, although it has a long while still to run, we drank the place dry last night, Jamesons whiskey shares went up and now we're certainly paying the price. Next on my list are Manchester's death metal and very angry The Leviathan. That familiar growl, that thundering sound, they are like a runaway train. The crazy 24 Hour Party People are back, headbanging and rolling around on the grass as both band and crowd continue unabated, having a ball.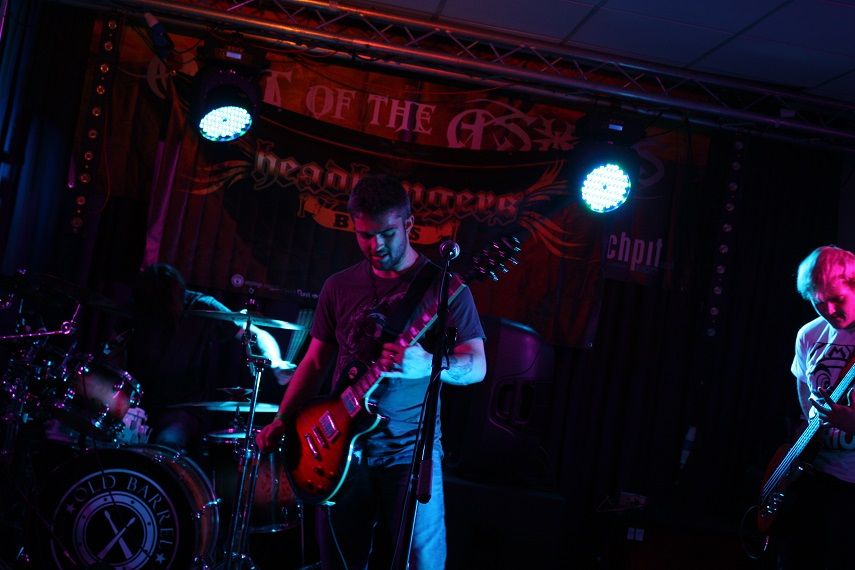 Over on the Headbangers Balls Stage things are getting progressively metally in the shape of Merseyside's Animus, whose clean cut looks hide their hard edge sound. They dedicate Lament to the great and now late Tommy Ramone, no longer the last man standing. Good rap in there too – great song.

Autumn Ghost are an odd looking ensemble for the noise they make. To coin a description it'd be progressive emo-metal, which is not my bag at all, but yet there are some really interesting parts in there and some strange backing layers, samples and synths. Visually, you have one vocalist who looks like he'd snap your neck off, and another who'd probably eat your brains with a spoon. Live, it's entertaining and Autumn Ghost put on a good show with some cool syllable bouncing rappy stuff going on too.
And that was it… Time was called on my festival leaving the likes of Extreme OD, White Noise Theory, Super Fast Girlie Show, Attica Rage etc to play on into the night…
What a great weekend… Thanks Dan..