Gigs of this sort of – bubbling-under-the-NME-radar – size in Chester and Wrexham are a step up from what we are accustomed to down the coast. That is for varying reasons and these things tend to come in waves… The North East of Wales is currently dripping in quality bands and people eager to see them live, hence the need to travel on occasion to see bands of this ilk and hence the number of people crammed into The Compass tonight. These said artistes do wander into the badlands, but it's a bit like Russian Roulette as to whether they'll get an audience or not, and in some cases they'll turn up and there'll be no gig at all!
So first of all – apologies! We should never have been here.. We should have been in a field in Kettering at Alt-Fest (still waiting for a refund). So with our one big outdoor event of the month cancelled we had to take our primed livers on a long weekend… First stop Chester.. The Albion to be precise at 2pm for a hearty lunch…. Our afternoon was drank away and before we knew it, The Compass was upon us and Core promoter, Dan Read shook his head in despair as we fell into the venue… So apologies are forthwith and unreserved to those we spilt drinks on, to those we bumped into while dad dancing, to those whose girlfriends we inadvertently chatted up and to those filming the gig that we moidered… No offence was meant…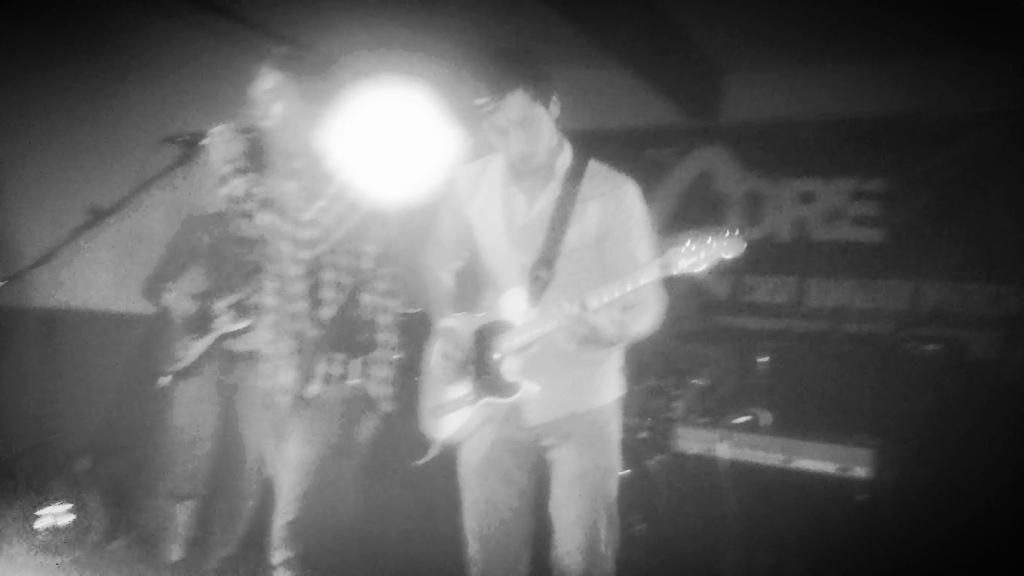 Hailing from that land of Bed, Breakfasts and Z-bends, Llangollen's Squeeze Levers were already into their energetic set, with little intention of toning it down. They bounced along nicely with well paced indie-rock and a promise to give you money babe for more shit to buy (I can relate to that).  It was all well received and even offered a guest vocalist at the end…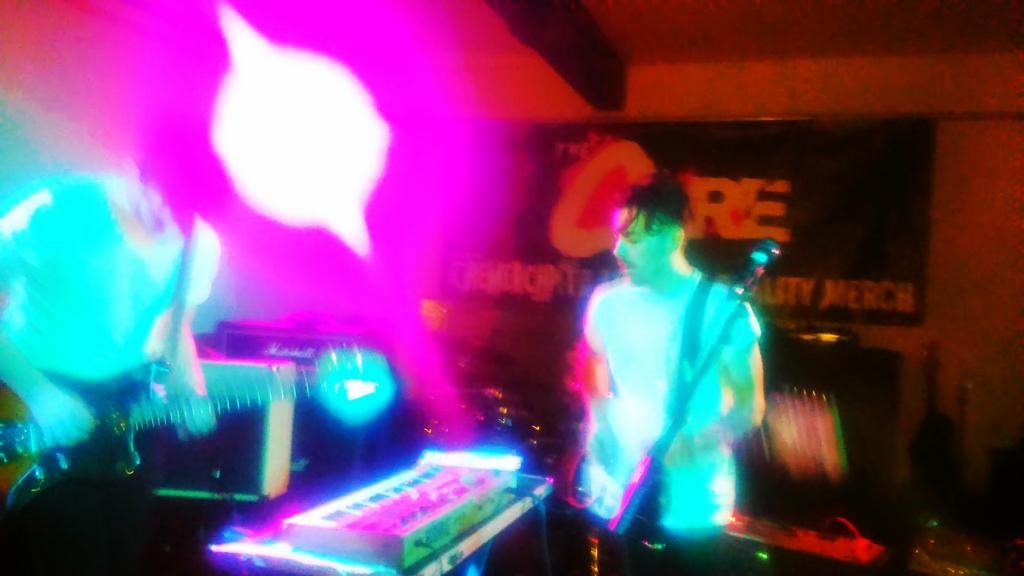 I saw Blood Lips play an impressive set to open up Focus Wales earlier this year. That pitch shift guitar, posing as a bass was a memory that flooded back along with that intense sound. Songs that punch you in the chops, and with a Fight Club addiction, you stick your brittle jaw out to invite more.
They've just released their debut EP 'Brittle Bones' – it's a no brainer – get it now…

Secateurs were another Focus Wales first for myself, and like so many that week, they left a music stain on my brain… One I will never want to scrub off… Tonight they upped the ante even more, much to delight of those who came along without any preconceptions. Secateurs came, fought and conquered with a thunderous set by a band at the top of their game (and they can get better!) – Check out their new (and excellent single) Howl At The Moon here.
I can't really review Orient Machine on the count of being ten sheets to the wind and having reviewed them about ten times this year! Still yet to see the same set twice, and if I'm correct, tonight they performed their forthcoming début album (still untitled) from start to finish. When you consider Pink Floyd did this with Dark Side of The Moon and a bootleg appeared a year before the official release and sold 120,000 copies, this was a risk to take! Sadly the days of selling 120,000 copies of even an official album are long gone to most artists, so it was an honour to witness this showcase and once it comes out it'll be in your sweaty palms… Just ask Steve, Tim, Alan and Michael, who were brought down to see them for the first time… They (we) spilt drinks, dad danced etc… Great night…
Check out vid by Novous