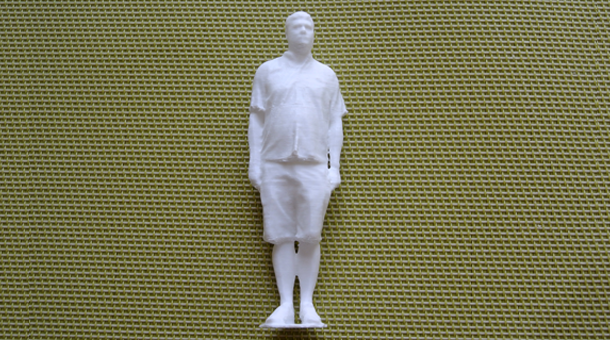 Celebrating their ninth release of 2014, Peski Records; never ones to do things by convention, guide us up the left footpath that runs along the field on the left, to a little opening of avant garde wasteland in a Vale in Glamorgan.
Here lies Location Baked, a strange subhuman who traverses across the country and Europe, collecting sounds in his little box. When he gets home he gives it a good shake (and his box!!), throws these sounds on the floor, smashes a bottle of bizarre over it, collects it all with a lysergic dustpan and brush then pours it into a triple bad acid cement mixer.
The result is six monosyllabic slabs of looped pop concrete that you'll no doubt find Stuart Maconie smoking in his Freak Zone one Sunday night.
Highlights include House which brings out Blade Runner memories from my scrambled and fragmented skull, the scene in the JF Sebastian's dark and dusty flat, where all the toys sit and wait.
Whereas Club (the longest track at 4.24 mins) is a bit like Great Vintage era African Headcharge, building into a tribal chantra that sends you head first towards a voodoo trance.
Tracks EP, like this summer's Cam1 compilation album, is a must for your collection.
It is a collector's item and it is out today on Recordiau Peski.
Releases like this make your worthless life worthwhile…
Get it here…